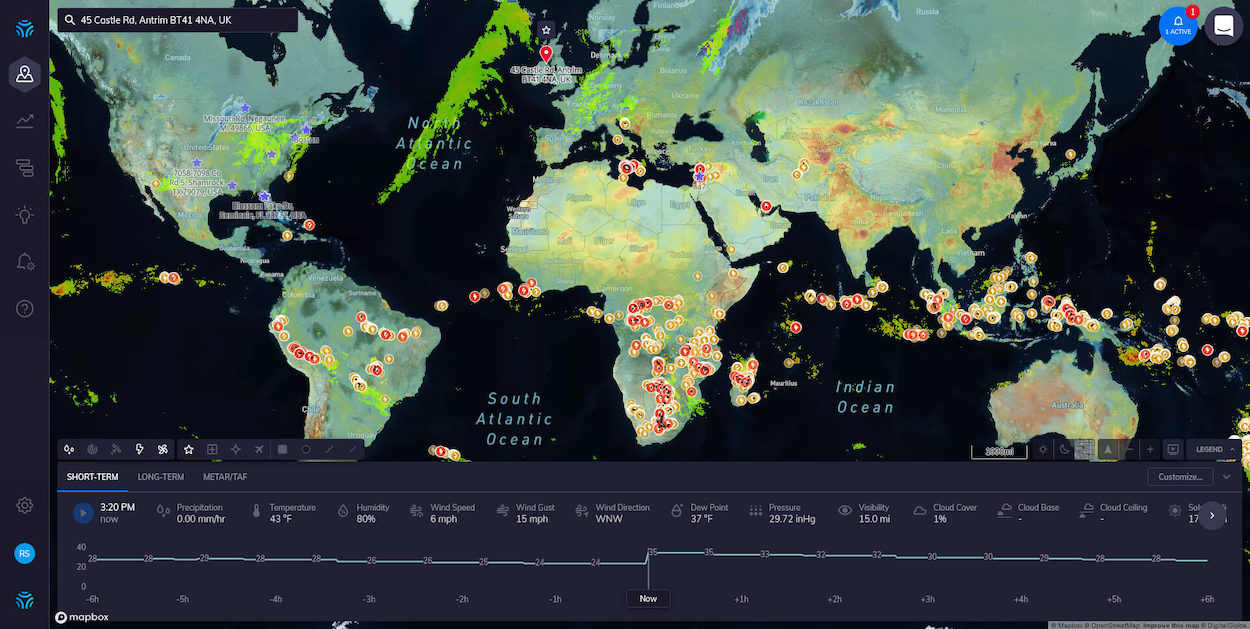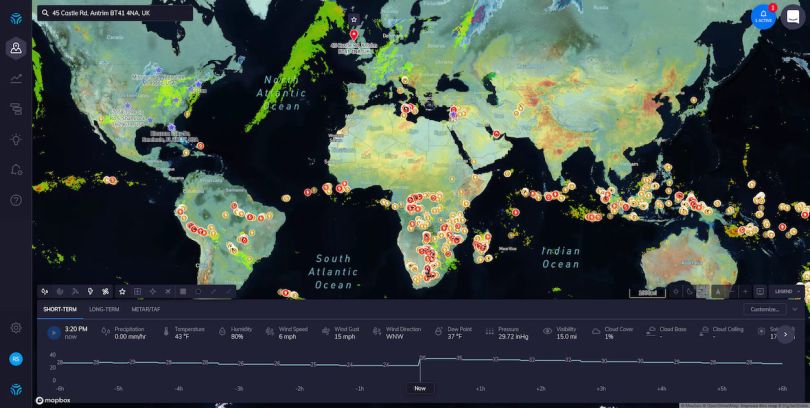 ClimaCell, a startup that harnesses IoT data to help users "control the weather," announced Tuesday it closed on a $23 million Series C round co-led by new investor Pitango Growth and existing investor Square Peg Capital, bringing its total funding raised to more than $100 million.
This company isn't providing your average weather predictions. Instead of just using satellites, ClimaCell collects data using tech like drones, airplanes and cellular signals to provide up-to-the-minute forecasts. The company also analyzes this data and creates proprietary models, providing businesses with information they can use to act proactively instead of reactively.
In an interview with Built In earlier this year, ClimaCell CTO Yuval Gonczarowski estimated that about a third of the global economy is sensitive to weather conditions, so the company has to work efficiently. It collects millions of data points every two minutes and then processes that data to produce a model in five minutes, which can forecast about a week's worth of weather.
"Latency is the name of the game when you're dealing with weather," Gonczarowki said. "Once you have all these millions of data points, we have to work very hard to put them into our systems in real-time, sort of high-performance, low latency."
In the past, ClimaCell has mainly worked in the airline and sports industries, providing actionable insights for companies like JetBlue and arenas like NYC's Billie Jean King National Tennis Center, ultimately saving them money and keeping people safe. Now, in the midst of the COVID-19 pandemic, these industries are facing new kinds of challenges, so ClimaCell says they've had to both adjust the way they support these companies and expand the kinds of industries they do work with.
In addition to making improvements to its interactive dashboard, hyperlocal weather API and weather forecasting app, ClimaCell is delving deeper into the supply chain, infrastructure and agriculture sectors. So far, the company says its work has been able to help construction companies decide when to shut down crane operations due to strong winds, and logistics companies anticipate slowdowns due to heavy rain.
"ClimaCell is the only SaaS company that enabled actionable items ahead of weather events rather than reacting to them and their implications and ramifications," Aaron Mankovski, managing general partner at Pitango Growth, said in a statement. "The opportunities coming to ClimaCell across industries including supply chain and logistics, railroads, trucking, shipping, on-demand, energy, insurance, and more represent a complete upending of the existing competitive landscape and is a testament to being laser-focused on customer value."
To keep up the momentum, co-founder and CEO Shimon Elkabetz says more updates to its platform are on the way, specifically features related to navigation and supply chain. Plus, he told TechCrunch that this fresh funding will be used to expand the company's go-to-market efforts and focus on fundamental R&D. ClimaCell is also hiring, with several open positions listed for its Boston, Boulder and Tel Aviv offices.