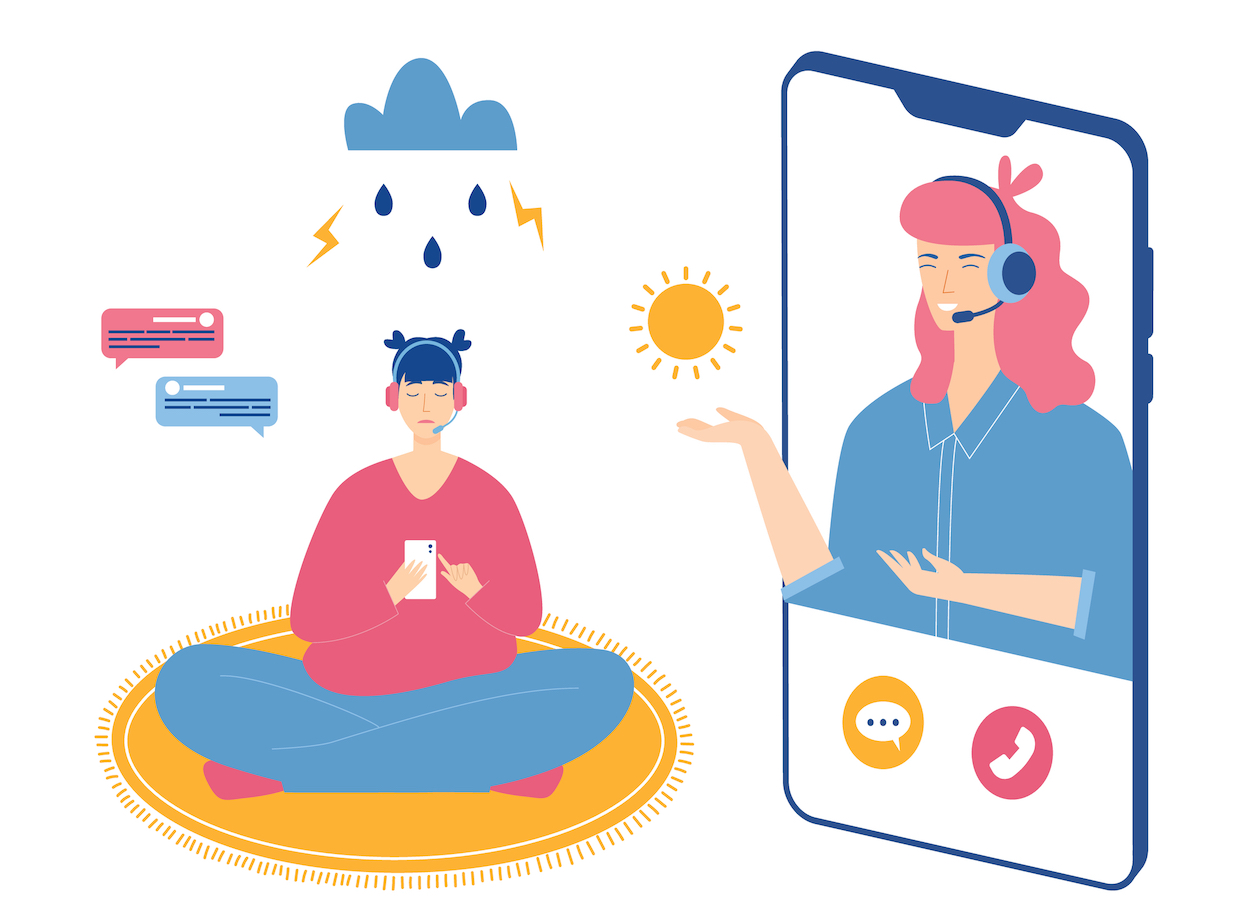 The United States is one of the most anxious countries in the world, especially its college students. The global pandemic certainly isn't helping either, with a whopping 80 percent of students reporting that their mental health is worsening as a result of COVID-19.
Here to help is Uwill, a teletherapy startup out of Boston created specifically for college students. The platform launched last week with the help of a $3.25 million seed round led by Darryl McDaniels, a founding member of the hip hop group Run-DMC who says he hopes to help remove the stigma of therapy.
Uwill meets users where they are by molding the concept of therapy into a format that's more palatable to an average college student. Inspired by the gig economy model, the platform allows therapists to offer their time to students, who can then match themselves to the therapist they want. Uwill also claims to be the only platform of its kind to offer secure video, text, phone and email communication, and it uses machine learning to allow students to pick their own therapist and set their own schedule.
The idea, says founder and CEO Michael London, is to give users the resources they need in a comfortable way.
"Students today don't want to experience mental health assistance in the same way that people did years back. It's not, you know, every other Wednesday, 4 o'clock on the couch. It's 'I want to just text my counselor and get an opinion about something that happened to me today,'" London told Built In. "It's as needed in the form that they want it."
London is a veteran entrepreneur in the edtech space, who previously founded and headed Examity, an online proctoring platform. He says he started Uwill because he noticed college students were not getting the mental-health resources they needed through their universities. This became increasingly true once the pandemic hit and everyone went online. COVID-19 does not appear to be going away any time soon, and neither will the telehealth boom it created.
"We are a telehealth company, we're not even doing it the other way," London said. "It might be 10 years away, but it looks like this type of therapy is going to be the majority someday."
With that in mind, London anticipates Uwill is going to grow very quickly, predicting the company to have fully built-out functionality in the next year to year-and-a-half. So, this seed investment will be used to further develop its platform and grow its team to keep up with demand. The company is also going to continue partnering with colleges around the country, and may even work with other companies to tackle mental health among working adults.
"I want to help as many people as we possibly can, and I think colleges and universities are the right place to start," London said. "We've already gotten a number of requests from corporations looking for a similar solution for their employees, and we think this will probably be our next place to develop a footprint.... We're really just trying to eliminate roadblocks for individuals so they can be the best that they can be."