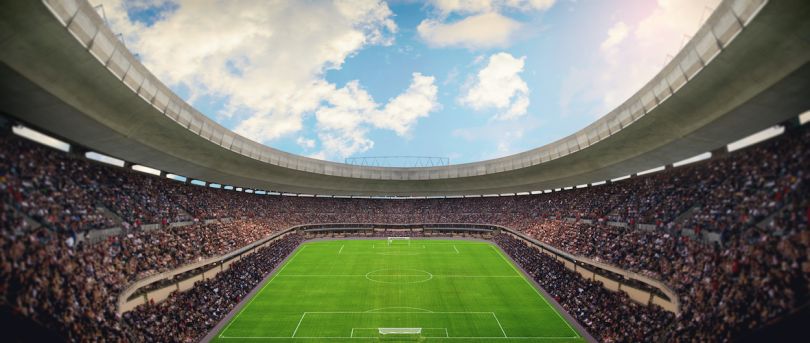 As the world slowly begins to open back up in the wake of the COVID-19 pandemic, one of the last things to come back will likely be live sporting events and concerts. Unfortunately, thousands of people crammed together, yelling and singing goes against pretty much every social distancing guideline out there.
However, crowd intelligence software startup Armored Things promises a solution that could hasten the return of these events sooner than we may think. The company announced Tuesday that it raised an additional $7 million in seed funding and forged a new partnership with the Los Angeles Football Club.
Founded in 2016, Boston-based Armored Things combines data from venues' existing security and IT systems with predictive analytics to provide real-time insights, allowing facility managers and operators to make more informed decisions around things like gate crowding, event staffing, security and sanitation. The software also monitors space occupancy and will alert staff to overcrowding to ensure the venue is compliant with new social distancing and cleanliness regulations. Its ability to be deployed 100 percent remotely is a plus during times like these as well.
The LAFC says it plans to use Armored Things' software throughout its arena, along with video cameras and Wi-Fi, to help adjust where security and staff members need to be, redirect the flow of patrons and decide what areas need to be sanitized at a given time.
"When fans return to Banc of California Stadium, the ability to measure crowd side and movement will be critical as we prepare to safely manage concourse traffic, operate concessions, and utilize club spaces," Christian Lau, CTO at LAFC said in a statement. "Armored Things' crowd intelligence software provides us the ability to anticipate how our fans move throughout the venue, so we can continue to enhance guest experience."
This $7 million investment brings the company's total funding raised more than $14 million and will be used to help Armored Things expand its product and customer base. The round was led by Will Ventures, a Boston-based venture capital firm cofounded by former NFL linebacker Isaiah Kacyvenski, who noted in a statement that the application of this technology "extends well beyond sports."
In fact, Armored Things' platform can help make any place that draws a crowd safer, including college campuses and even cities. At the end of the day, says CEO and co-founder Julie Johnson Roberts, the key to safe venues is trust. That's the way it has always been and will continue to be even after the pandemic is over.
"This shines light on a gap that we already knew existed. Security has just taken on a different and additional layer of complexity with the addition of public health as a factor," Roberts told Built In. "I don't think the lessons will be easily forgotten. It was a wake-up call."