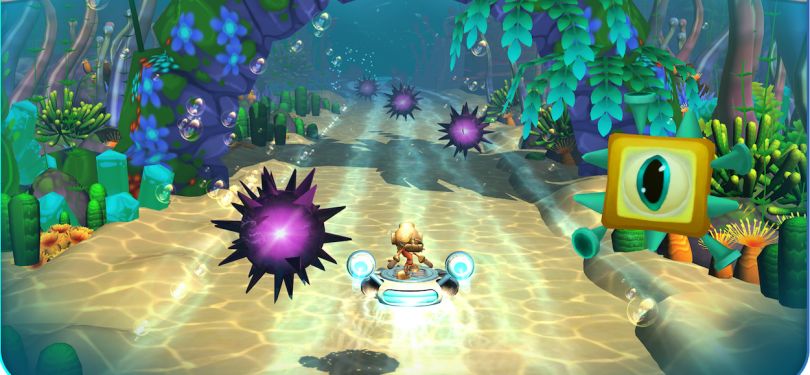 This week, the Food and Drug Administration approved a video game as a prescribable treatment for children with attention-deficit/hyperactivity disorder (ADHD), a first for the agency.
Developed by Boston-based Akili Interactive Labs, EndeavorRX is a prescription-only game for kids aged eight to 12 and is designed to strengthen neural networks in the brain by rewarding players with stars for navigating the fantasy landscape and completing tasks. The game can be downloaded off the App Store and played on any mobile device. It is also accompanied by another app that provides support to caregivers of children with ADHD.
EndeavorRX has been approved with the FDA's de novo pathway just two months after the agency relaxed its regulation on a range of mental-health and telemedicine apps in the midst of the COVID-19 pandemic. The clearance was granted based on the data gathered from five clinical studies of more than 600 children diagnosed with ADHD. In one study, EndeavorRX was shown to have improved users' symptoms of ADHD, with about half of the subjects' parents reporting a "clinically meaningful change" in their child's day-to-day impairments after just one month playing EndeavorRX. This climbed to 68 percent after two months.
According to the FDA, EndeavorRX is intended to be used in conjunction with clinician-directed therapy, medication or educational programs dedicated to addressing the disorder.
Jeffrey Shuren, director of the FDA's Center for Devices and Radiological Health, said in a statement that the game "offers a non-drug option for improving symptoms associated with ADHD in children and is an important example of the growing field of digital therapy and digital therapeutics."
So far, Akili has made EndeavorRX free to eligible children, but the FDA's decision means physicians can now prescribe it and insurers can cover it. The company did not mention any plans to charge for the game, but said it will be made available as a prescription "soon."
"This would not have been possible without the dedication of our clinical research partners and hundreds of families who gave their time and energy to participate in our clinical trials," Scott Kellogg, senior vice president of medical devices at Akili, said in a statement. "The clearance of the EndeavorRX marks the culmination of nearly a decade of research and development and was fueled by the commitment of our team and collaborators to challenge the status quo of medicine."