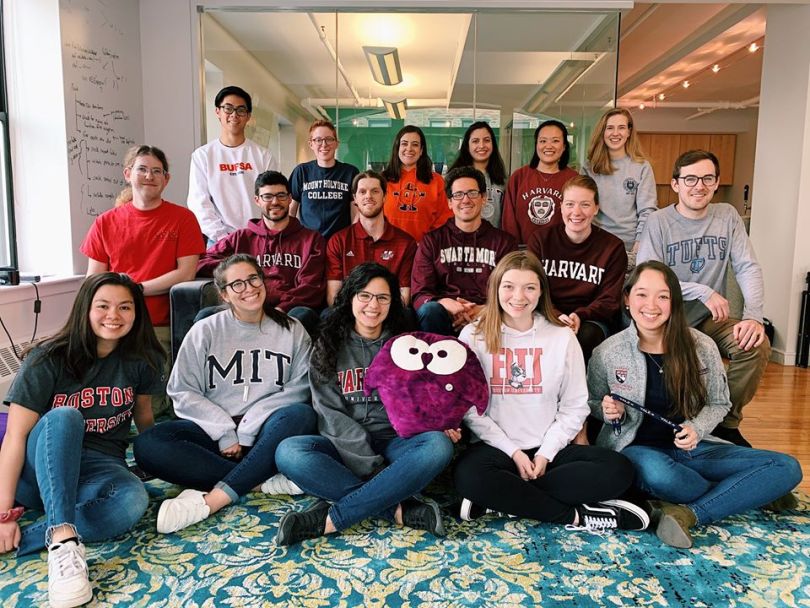 In good times, a third of college students don't return to school after summer. In times of pandemic, Kirk Daulerio worries the number will rise acutely, with low-income and first-generation college students disproportionately missing important emails about financial aid and housing, and losing their spot at the school they've been accepted to.
"This is going to be the most challenging summer we've seen in recent history," said Daulerio, a first-generation college student and Pell Grant recipient. "Our vision is to help those students who might not have the support they need in their community. The opportunity to use tech to reach those students is particularly important right now."
In 2014, Daulerio co-founded AdmitHub, an edtech startup that aims to reduce "summer melt," or the phenomenon of students not returning to school after summer.
The Boston company uses an AI-powered chatbot named Oli to instantly answer students' questions through text, web chat and social media. On Thursday, AdmitHub unveiled Oli for All, a free chatbot universities can use to help students navigate college enrollment during the time of the coronavirus. Daulerio said more than 150 institutions are using Oli for All so far.
"This is a great tool for reaching out to students, listening to them at scale and just hearing from them about how they're feeling, what they're concerned about, and provide them helpful resources," Daulerio said.
From March to April, the company analyzed more than 250,000 messages from students, and mapped 137,000 unique conversation topics related to the coronavirus. AdmitHub then updated Oli's central knowledge base to answer several hundred commonly asked questions, making sure responses were in line with World Health Organization and Centers for Disease Control and Prevention guidance. Daulerio said many students asked whether school counseling services were still available.
"There's been this rising trend of questions around mental health, those questions increased about threefold in volume since the outbreak began," Daulerio said.
The more students use the chatbot, the more the system learns from their responses and is able to hone its answers. Daulerio said the company plans to use the insights it gains to craft proactive support campaigns. Oli for All is available through September 1 at no cost to colleges or students.
"No one really knows what will happen to the campus experience come fall," Daulerio said. "Time will only tell. But this summer we want to help students stay on track to return to school."
The 55-person company raised $7.5 million in a Series A round announced in January. It is currently hiring seven new sales, operations and customer success staff in Boston.