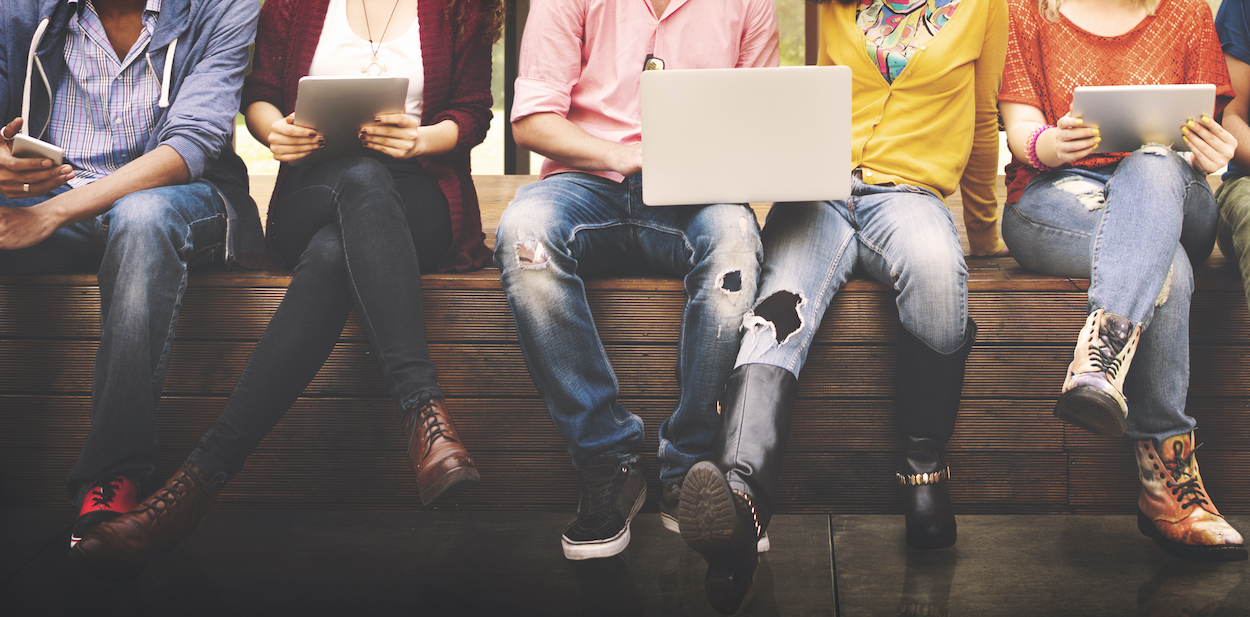 Every year, a new crop of students leaves high school with the intention of going to college. They've been accepted and are planning to enroll, but over the summer they miss important emails about orientation, financial aid and dorm sign-ups, so the school assumes they're not coming and removes the student from their roster. In the end, the student is left without a spot at a school they've already been accepted to.
This phenomenon is called "summer melt" and it's more common than you think. One study done by a researcher at the University of Pittsburgh found that upwards of 20 percent of college-bound kids won't show up in the fall. Other studies have found the rate to be as high as 30 or 40 percent.
AdmitHub was created to prevent this. Tuesday, the Boston-based company announced it secured investments from Salesforce Ventures and the Google Assistant Investments program. This follows a 2019 Series A round led by University Ventures, with participation from Reach Capital, Relay Ventures and Rethink, bringing its total funding raised to $7.5 million.
Through partnerships with various universities and colleges, AdmitHub uses its AI-based technology to keep students engaged with the enrollment process throughout the summer leading up to college. It provides real-time, on-demand student assistance via text messages, web chat and social media, answering questions and connecting students to the appropriate advisors and resources.
"As the new generation of students arrives on campus, colleges and universities are in search of new strategies to increase enrollment, boost retention and help students succeed at every point along their educational journey," Drew Magliozzi, AdmitHub CEO and co-founder, said in a statement. "This is about tapping into the power of AI, and the ambitions of institutional leaders, to provide proactive, personalized guidance at scale."
Since its founding in 2014, AdmitHub claims to have helped more than 1.5 million students across more than 90 institutions. According to a randomized controlled trial done at Georgia State University, AdmitHub's chatbot reduced the school's summer melt by more than 20 percent.