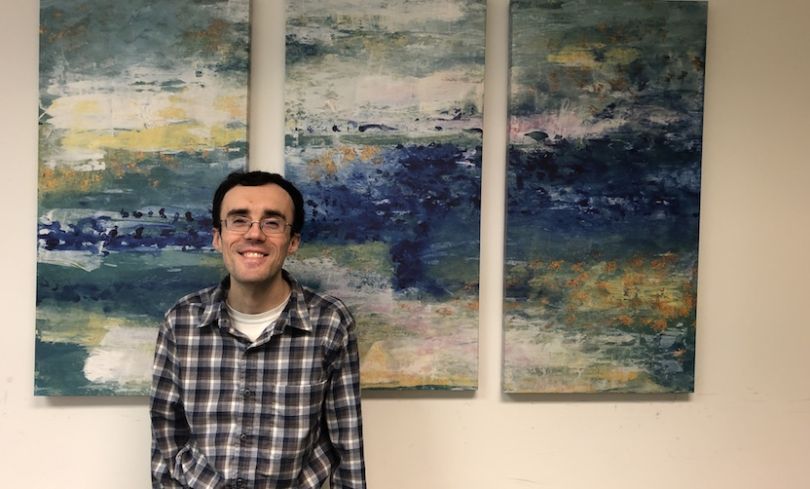 Collaboration is key to a developer's success — and at LogicManager, that's their number one priority. As a company that develops risk management software for businesses of all sizes, it's important that the entire team is able to come together to provide the most streamlined risk management processes for their clients.
That's where their "Center of Excellence" comes in.
It's the team's software development process, which combines the experience of both functional and technical departments. Since its launch one year ago, it's grown in size and experience, and customers have been raving about what the team has produced. Senior Software Developer Bobby Johnson explained more.
What's your professional background, and what brought you to LogicManager?
My previous position was focused on back-end Java development in a professional services company where we would move from project to project. What interested me in LogicManager was that they are a SaaS company with a growing team and customer base, and in the middle of an exciting time. I saw a lot of opportunities to grow and learn new things. This includes front-end development, which I didn't have as much experience with.
What was your first impression of LogicManager's tech team, and how has it measured up since?
My first impression of the tech team was that I'd be working with talented individuals who would be able to learn and grow from each other. I was coming on as a more senior team member so I would have the opportunity to share my experience and help with growth in a big way. Since I first started, the team has learned a lot together and we now successfully ship work to production consistently.
Describe the Center of Excellence. How has this initiative evolved since it started?
The Center of Excellence is a company initiative to connect the work done across our tech and business teams. Coming from a previous role that had offshore team members, this makes a big difference in terms of collaboration. When I first started, the initiative was in early days and our team hadn't yet produced work ready to deliver to customers. Now we've grown in size and experience, and are regularly delivering work to production for customer use. And we've gotten quite a bit of positive feedback!
Tell us about your role. What's your favorite part?
I've become the tech lead for one of our scrum teams. In addition to development work, I review stories prior to the sprint starting and help to break down stories into smaller subtasks, defining the best approach to take. I'm always available for advice and guidance to help the rest of my team. My favorite part of the job is designing a solution for a large piece of work, participating in implementing that, and seeing it come together by the end of a sprint.
We work in a highly collaborative environment, with both tech and non-tech colleagues, and we need to work efficiently to get high-quality work done..."
What's a major challenge facing your industry? How is your team overcoming that?
I think a major challenge facing our industry is the rapid growth in technologies to choose from in order to develop and run software. One way we work to overcome that is by keeping up with the latest and greatest tech as part of our professional goals. We've also chosen a very solid tech stack with Java and Spring on the back end and React with TypeScript on the front end. I was able to get up to speed with TypeScript and React very quickly, coming from a Java background.
What's one trait that everyone on your team needs to have to be successful? Why?
One trait everyone on my team needs is excellent communication skills. We work in a highly collaborative environment, with both tech and non-tech colleagues, and we need to work efficiently to get high-quality work done within the timeframe of our two-week sprints. This requires everyone to be on the same page and willing to help each other whenever someone reaches out. In this way, we all take responsibility in getting the work done.
Where do you see LogicManager in one year? How will your team get there?
In a year, I think LogicManager will have a much larger customer base. As we scale up, we'll also add to our tech team, which will be more experienced and better able to deliver work that has a big impact on our customers' day-to-day lives. We'll also be scaling up our infrastructure and devops practices to support our software development process. I'm very excited to be involved in that.