Built In Boston's 50 Startups to Watch in 2019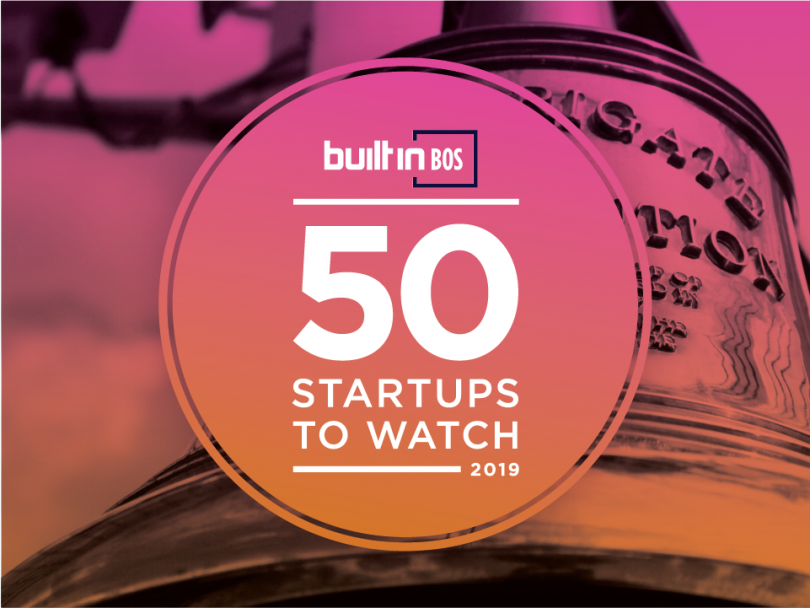 While Boston may owe its tech legacy to industries like robotics and medicine, the city and its leading businesses certainly aren't dwelling in the past. World-renowned educational institutions, a lower cost of living, and higher quality of life than other major cities  — not to mention major VC momentum — have all led to Boston flourishing as one of the nation's leading tech hubs.
With some of the city's long-standing tech companies enjoying their days in the sun (and some healthy exit rounds, to boot), there's been an opening for an exciting wave of up-and-coming talent to continue to push Boston tech forward. Built In Boston has rounded up 50 of the freshest tech companies in town — all less than five years old — that are shaping the city as we know it. Get ready to say you knew them when.
Top Boston Startups to Watch in 2019
Perceptive Automata
DUST Identity
Tulip
CHOASSEARCH
Inrupt
Lightmatter
Mightier
Openly
Rekener
Sea Machines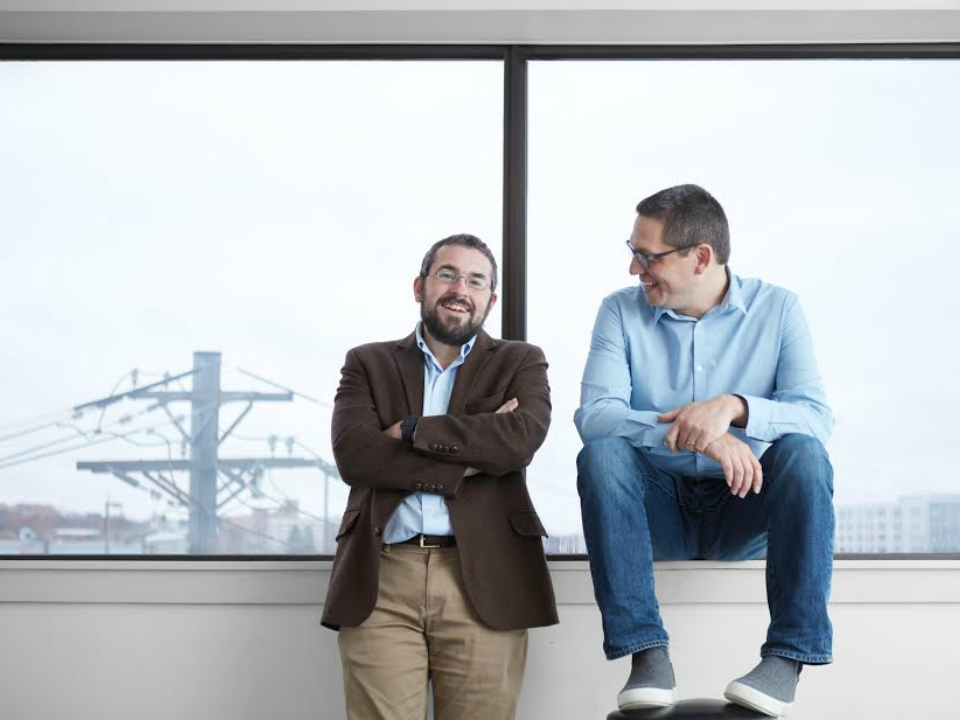 After spending much of 2018 lurking in stealth mode, DUST Identity emerged from the shadows in a big way in mid-November by raising $2.3 million in seed funding. The first unclonable security tracking solution for hardware authentication uses nanodiamonds for its first-of-its-kind hardware authentication solution. Based in Boston, they already work with the U.S. government's biggest agencies as well as tech leaders in supply chain and business operations. They plan to double their staff in 2019.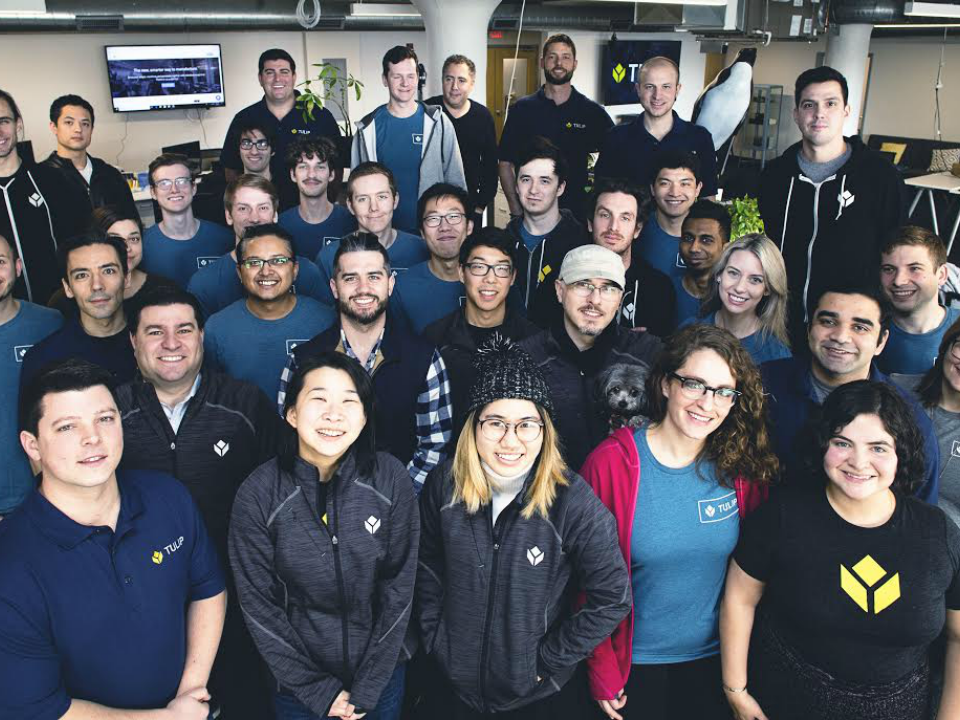 Tulip helps factories track their day-to-day performance. Powerful analytics tools, combined with user-friendly operations management tools, help some of the largest manufacturers continue to improve. They have raised $13 million in order to give factories the technological tools they need to easily measure and monitor all their complex processes.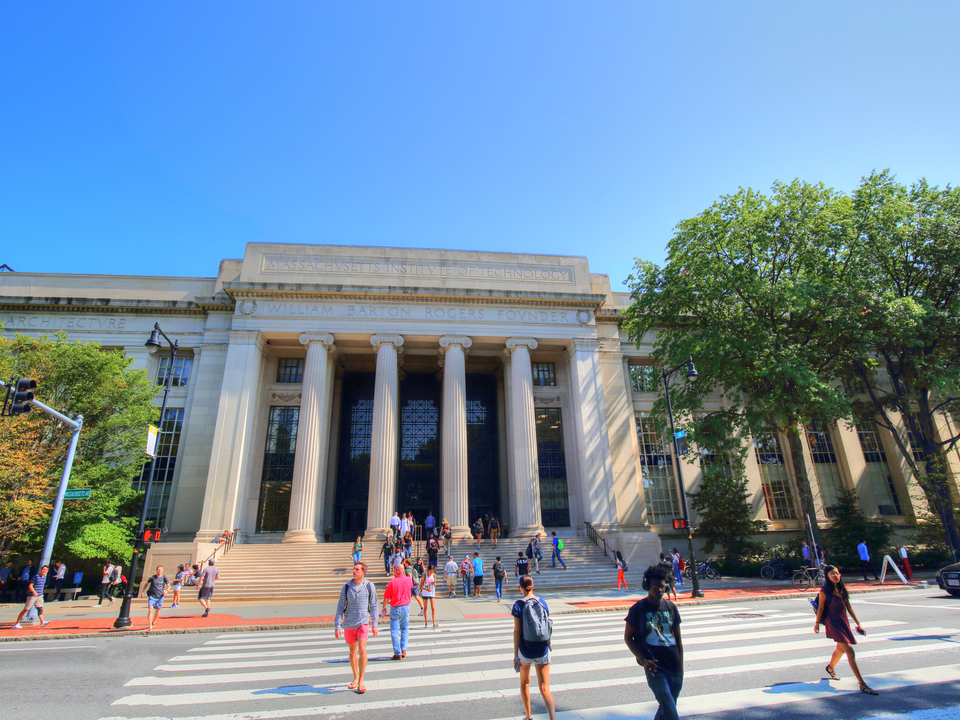 It's not something we think about too often, but the artificial intelligence used in everything from financial services to playlist recommendations requires an incredible amount of processing power. Enter, Lightmatter. Founded in 2017 at MIT, the startup creates photonic chips that can perform computations at the speed of light — far faster than traditional transistors. We're not too sure what the future of tech holds, but Lightmatter seems likely to have a major impact on the future of AI-powered computing. To date, the startup has raised $11 million in funding.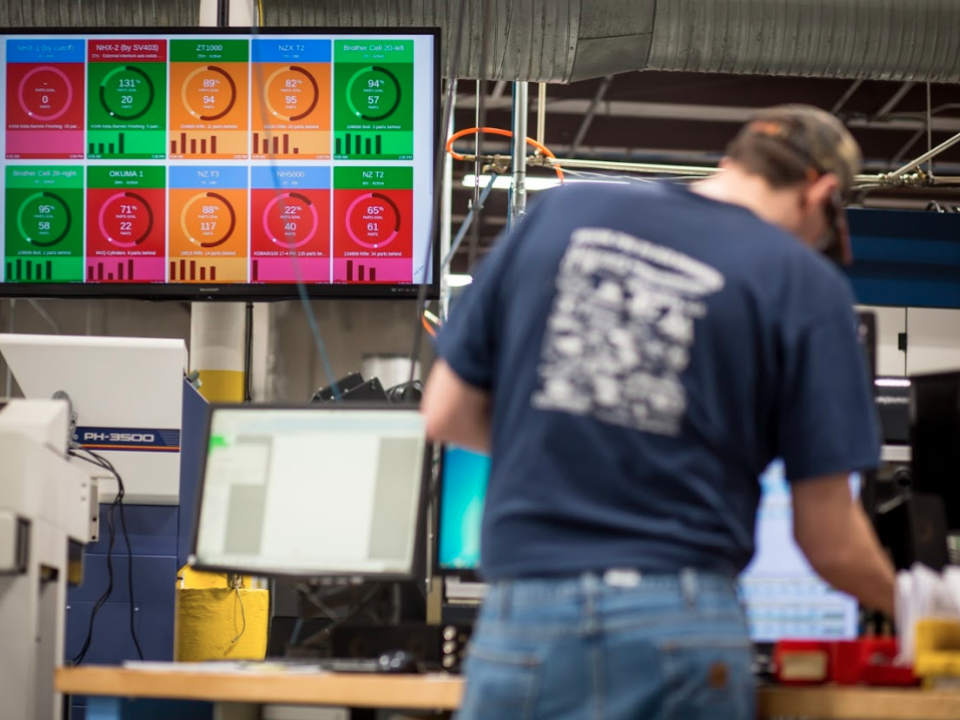 Machines can be tough to monitor. After all, it's not like they can tell you when they need maintenance or when a tool's about to break — right? Wrong. With MachineMetrics' machine monitoring platform, manufacturers can keep their machines running smoothly via real-time condition monitoring, as well as alerts regarding preventative maintenance and historical analytics. At the end of the day, MachineMetrics brings IoT to the shop floor, helping factory workers make better, data-driven decisions that impact a business' bottom line.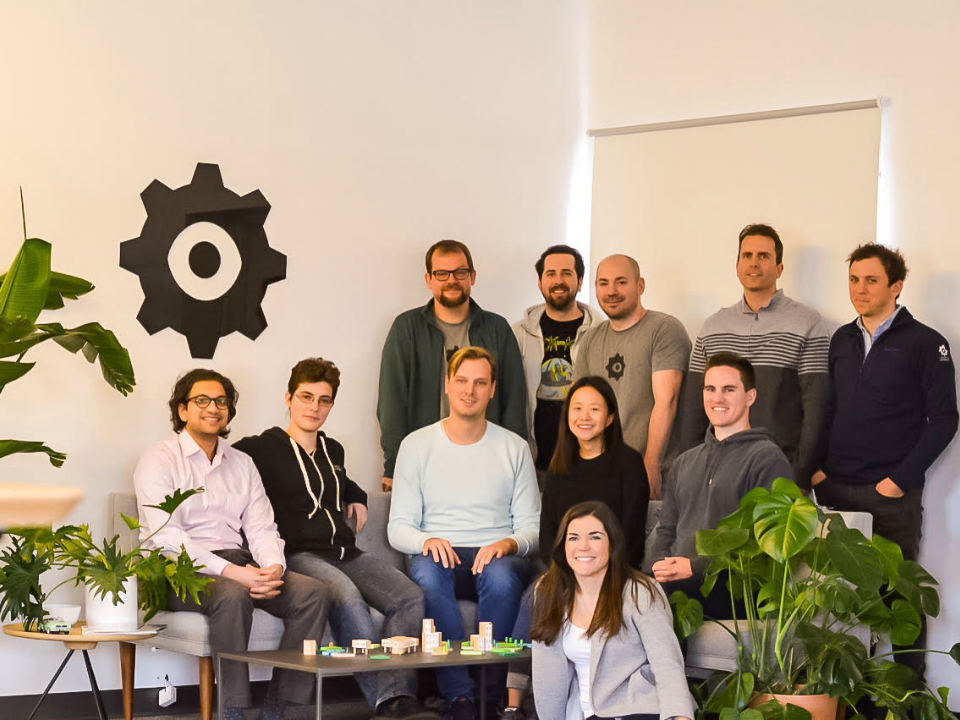 With $20 million in funding, Perceptive Automata is making strides in the field of self-driving vehicles. By focusing on factors like "the perception gap" and ride smoothness, Perceptive Automata is tackling the challenges of autonomous vehicles and bringing the future of driving ever closer.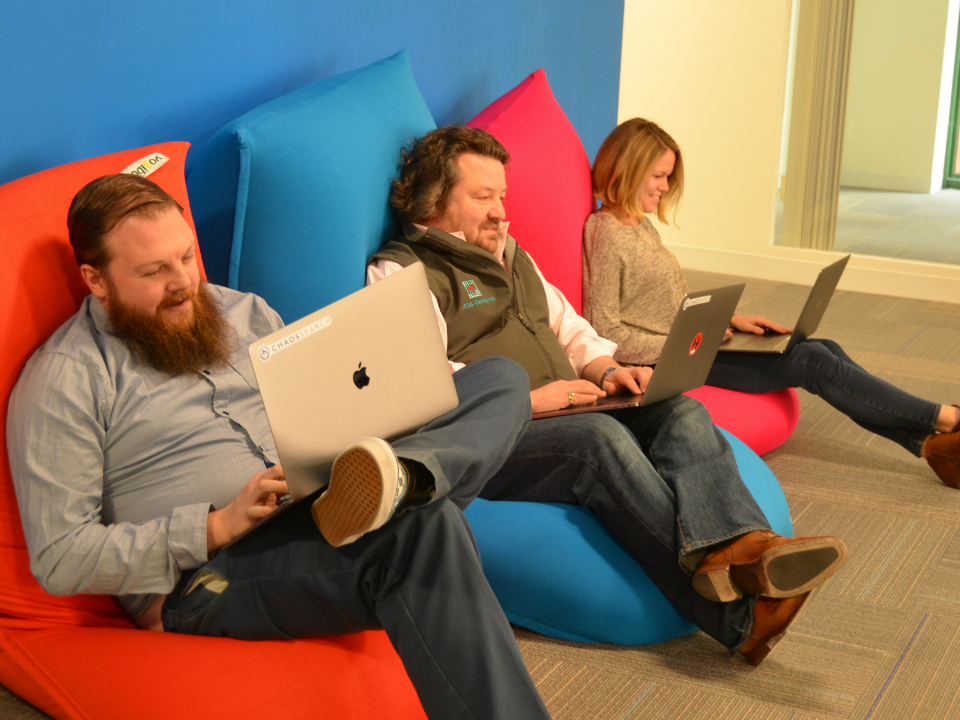 Chaossearch is poised for growth in 2019. The company, which launched in 2017, helps businesses store, search and visualize terabytes of historical data on their existing Amazon Web Services S3 infrastructure. After raising $10 million in funding this past year, Chaossearch plans to grow its team from 10 employees to 25 in the first half of 2019.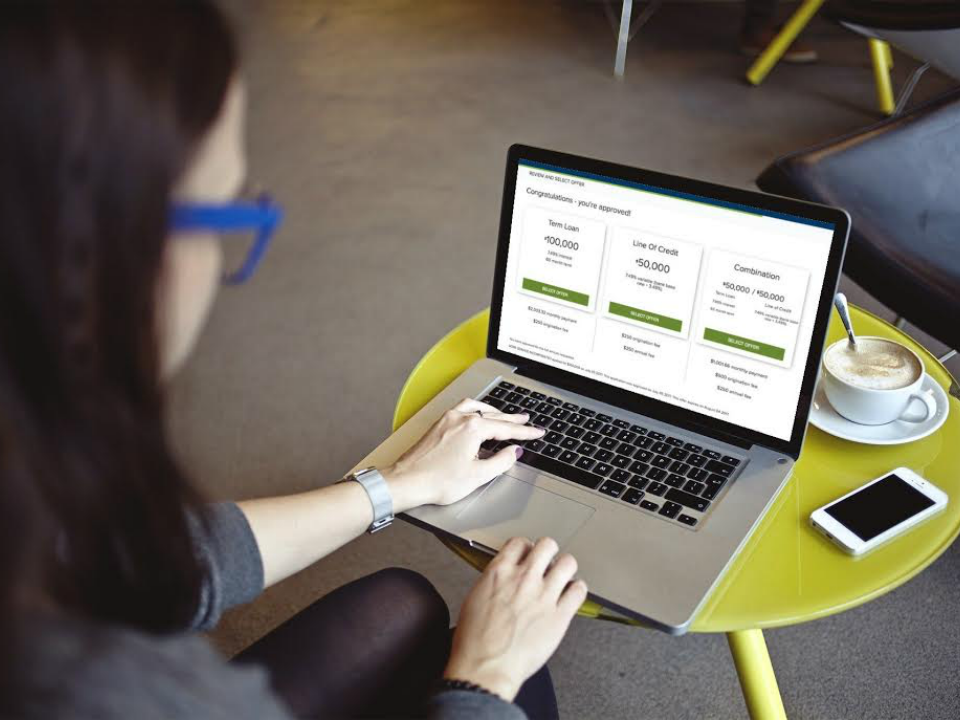 Numerated works to help banks lend faster, better and smarter. Their real-time automation platform empowers financial institutions to provide features like credit policy automation, integrated sales and marketing tools, and minute-by-minute statistical updates. They raised an $8 million round of funding late last year and have raised $17 million to date.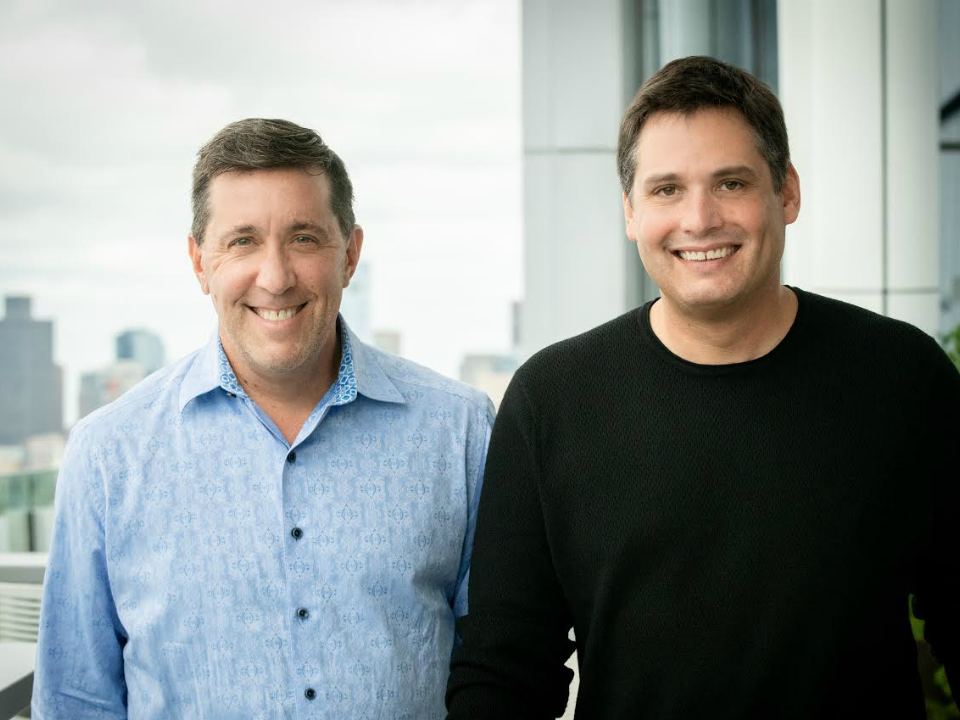 If 2018 is any indication, big things are in the offing for Algorand this year. Founded in 2017 by Silvio Micali, an MIT professor and Turing Award winner, the Boston-based company delivers a blockchain platform designed to bring scalability and security in a decentralized economy. This past year, the company raked in $66 million in funding that enabled it to hire two senior executives and position its platform for release in 2019.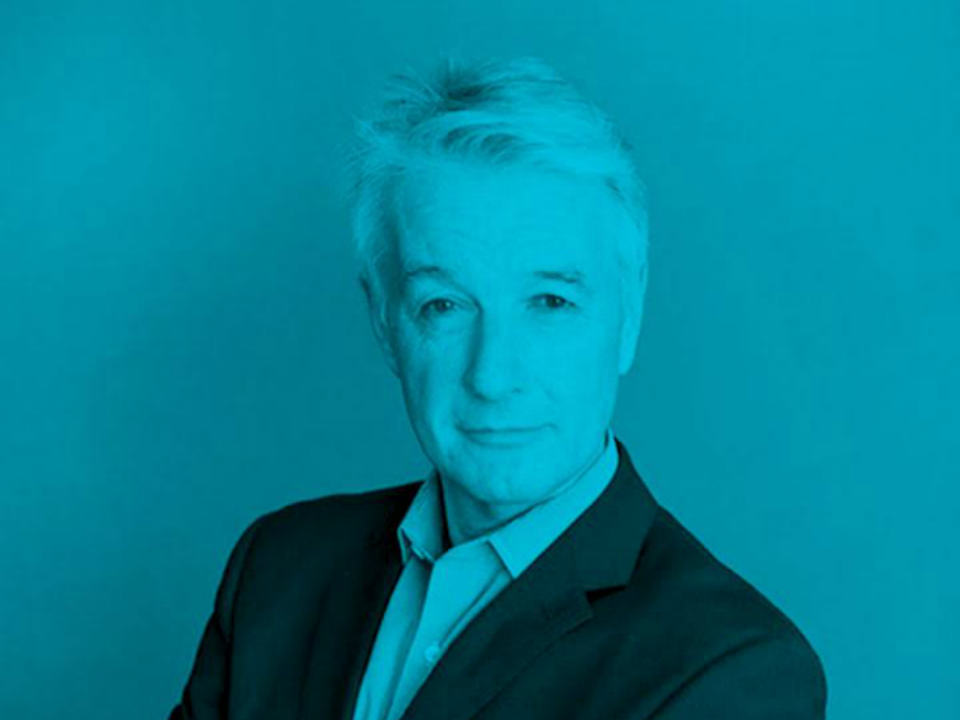 Do you love the idea of a decentralized internet but thought it would only ever be a joke on HBO's "Silicon Valley"? You're in luck. Inrupt is determined to build a decentralized internet through which we can all use more trusted apps, access our own data, and control where our information is stored. Founder Sir Tim Berners-Lee invented the internet as we know it, so he's in a great position to lead Inrupt as they take on this challenge. They raised a undisclosed amount in a seed round from Glasswing Ventures in 2018.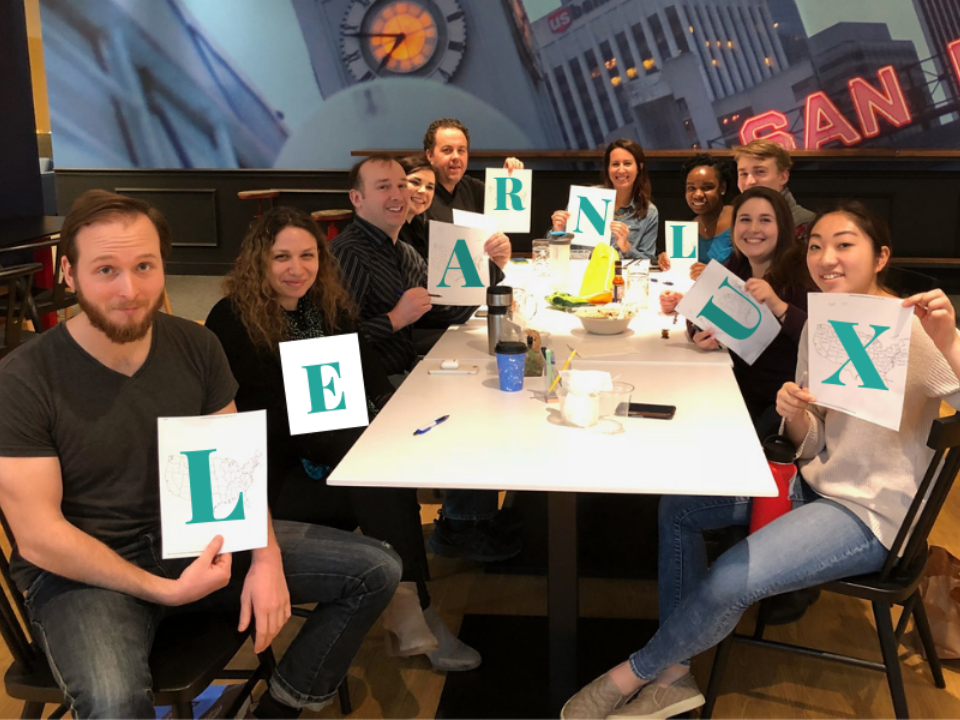 Financial wellness for the workplace? Check. Founded in 2015, LearnLux teaches employees personal finance skills through online learning tools, connecting them with financial institutions so they can take immediate action to better their circumstances — and prepare for the future. LearnLux helps boost employee retention by aiding employees in seemingly scary tasks, like navigating insurance and 401(k) enrollment.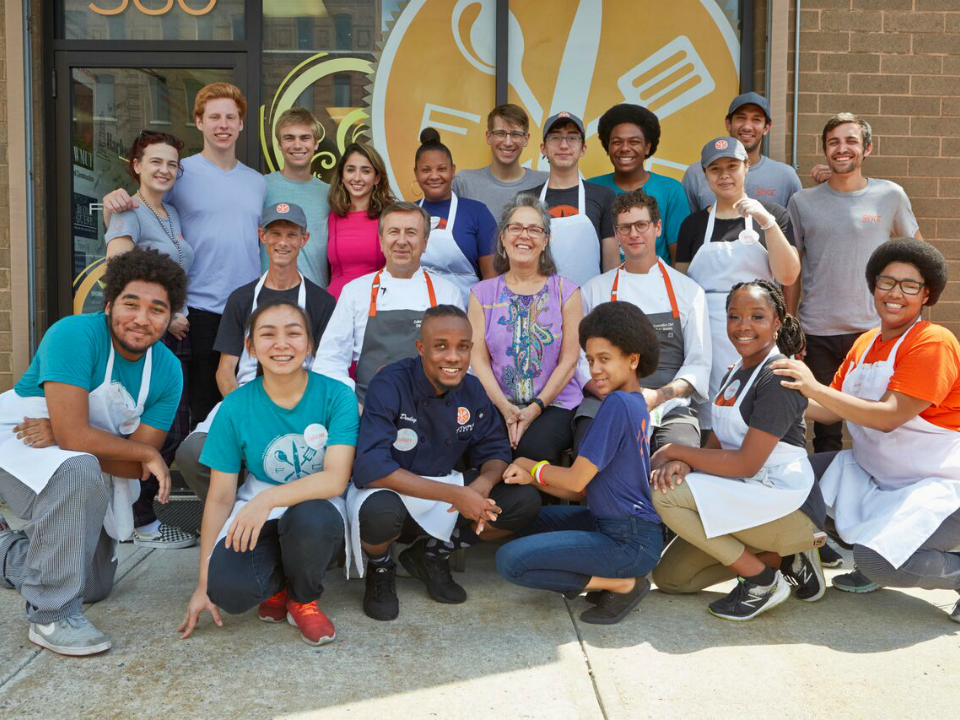 You might not think a crew of four MIT grads would come together to start a restaurant, but when the chef is a robot, things start to make a little more sense. Founded in 2015, Spyce's computer-run chef churns out healthy and affordable meals to its many fans. They have raised a total of $26 million in an effort to take their technological kitchen to the masses.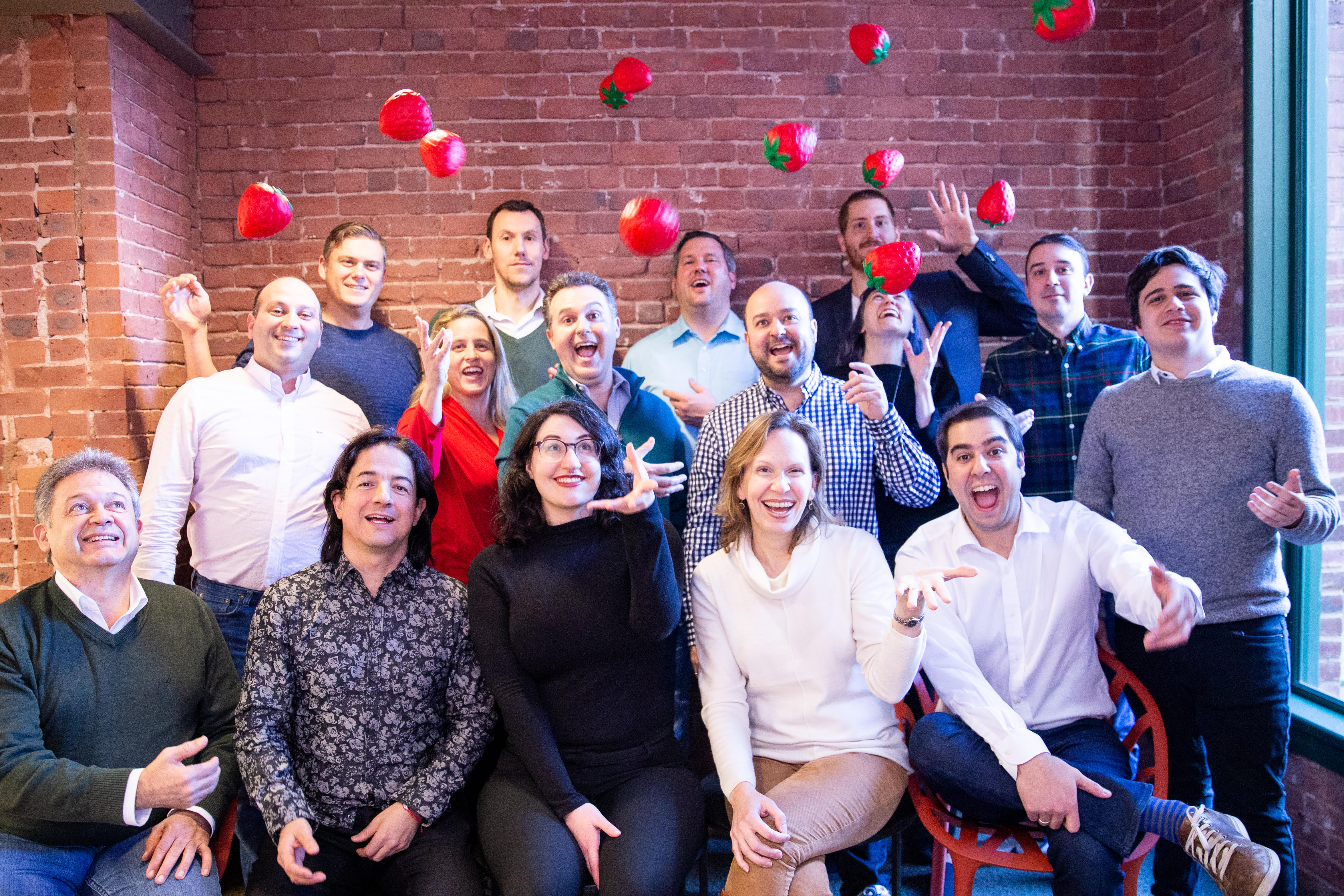 Takeoff Technologies wants to transform grocery-shopping with their automated microfulfillment centers, which tackle two challenges of bringing groceries online: the picking cost, and the cost of the last mile. Takeoff's dynamic end-to-end solution offers grocery retailers the tools they need to thrive in an online market. They also help shoppers get what they need, when they need it. They have raised $60 million in funding overall.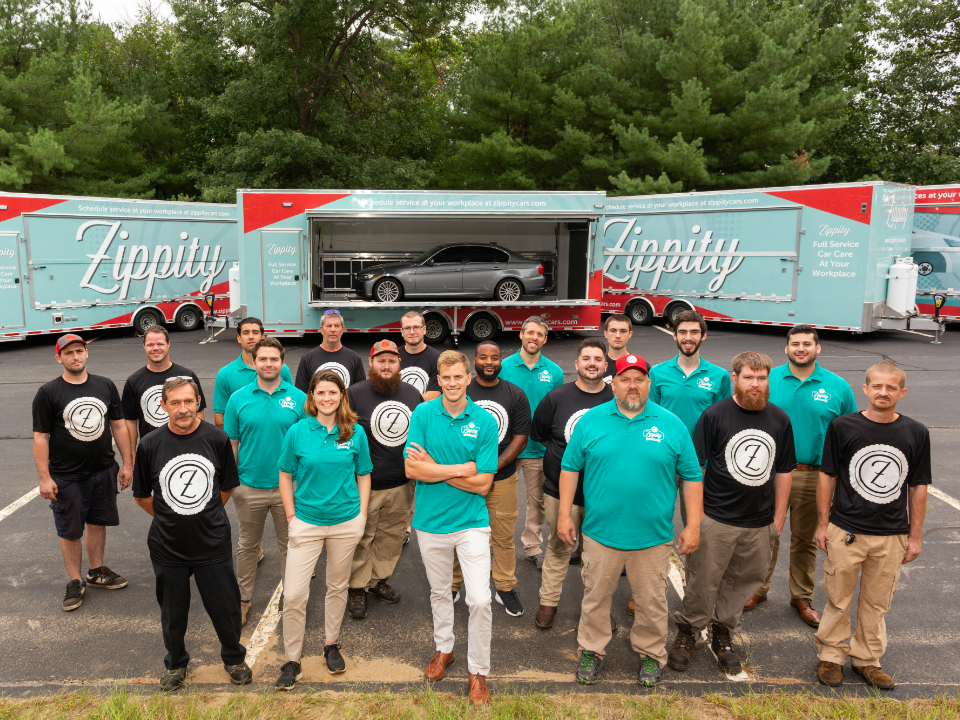 One of the worst parts of owning a car is finding time to handle all the routine maintenance ― that's why Zippity brings car maintenance to you. With its fleet of mobile auto shops, Zippity partners with companies to bring everything from oil changes to snow tires straight to the office parking lot. They raised $4.6 million in seed money in 2018.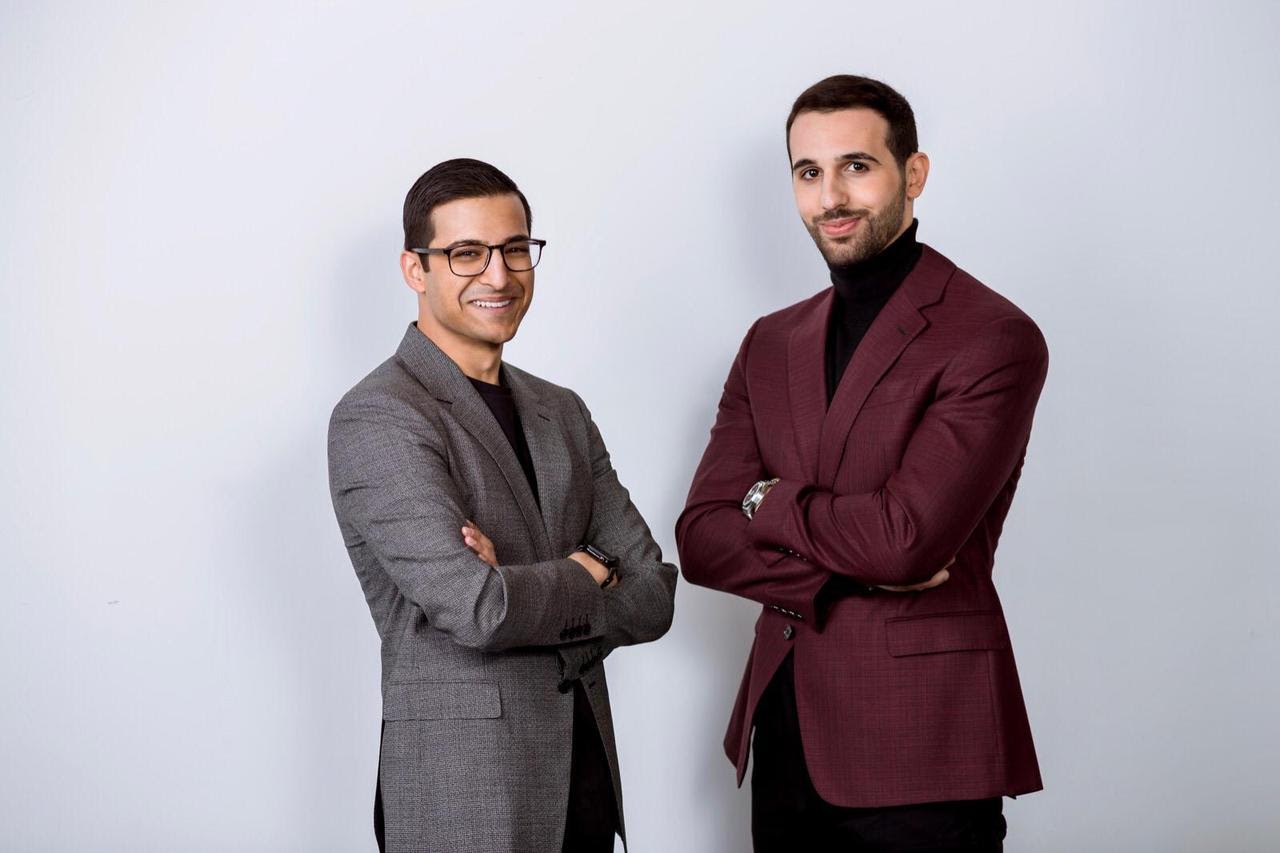 Education has come a long way from chalkboards and textbooks, but the platforms students use in higher education classrooms often remain disconnected and cumbersome. Enter Ambi. Founded in 2016, the edtech company created a learning platform that mimics what students love most: social media. Instead of status updates, however, students can access course schedules, assignments and classmates' profiles to improve their learning experience. After raking in $6.5 million in funding to end the year, the company is poised to expand its reach in 2019.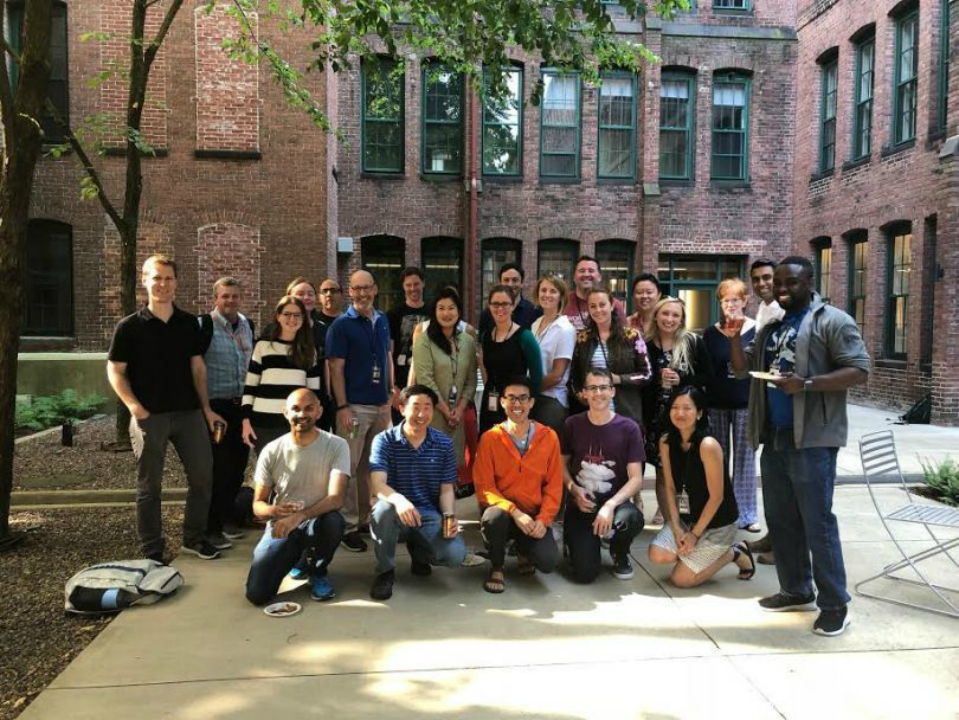 Devoted Health isn't your mom's healthcare insurance provider — but it wants to be. The company aims to deliver high-quality health care plans to seniors, operating as both a payer and provider of healthcare services. This past year, Devoted raised a whopping $300 million in funding and received licensure to launch their Medicare Advantage plan in Florida. Their vitals look strong for 2019.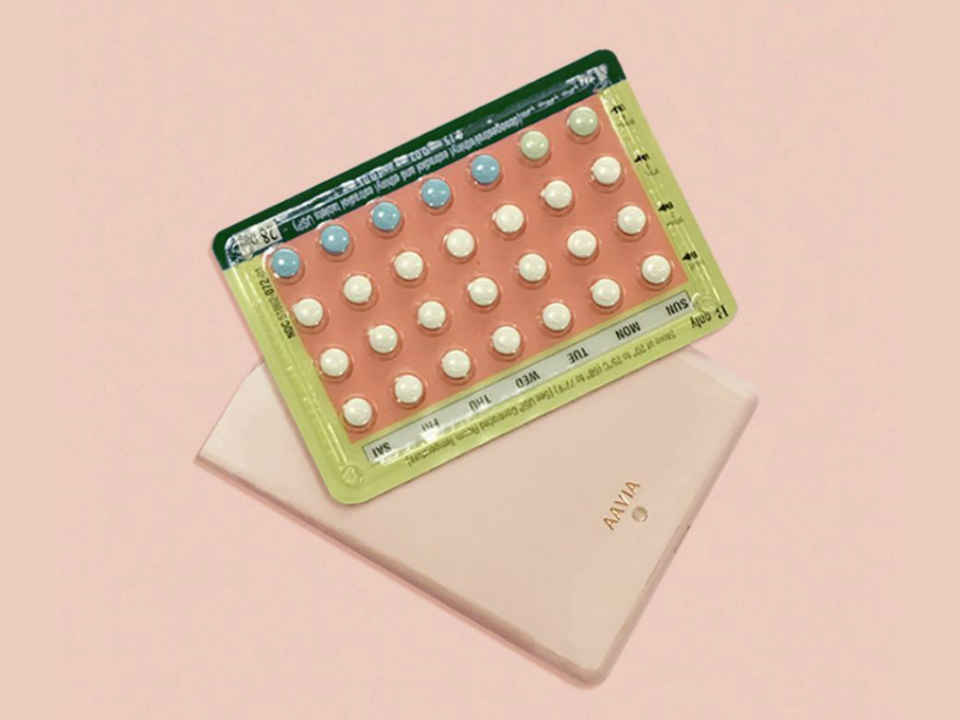 Aavia was founded in 2017 by two MIT grads with a passion for making healthcare easier for those who menstruate. Using a blend of hardware and software, Aavia's smart birth control case syncs with an app that reminds women to take the pill by sending push notifications. Who doesn't want one less thing to worry about?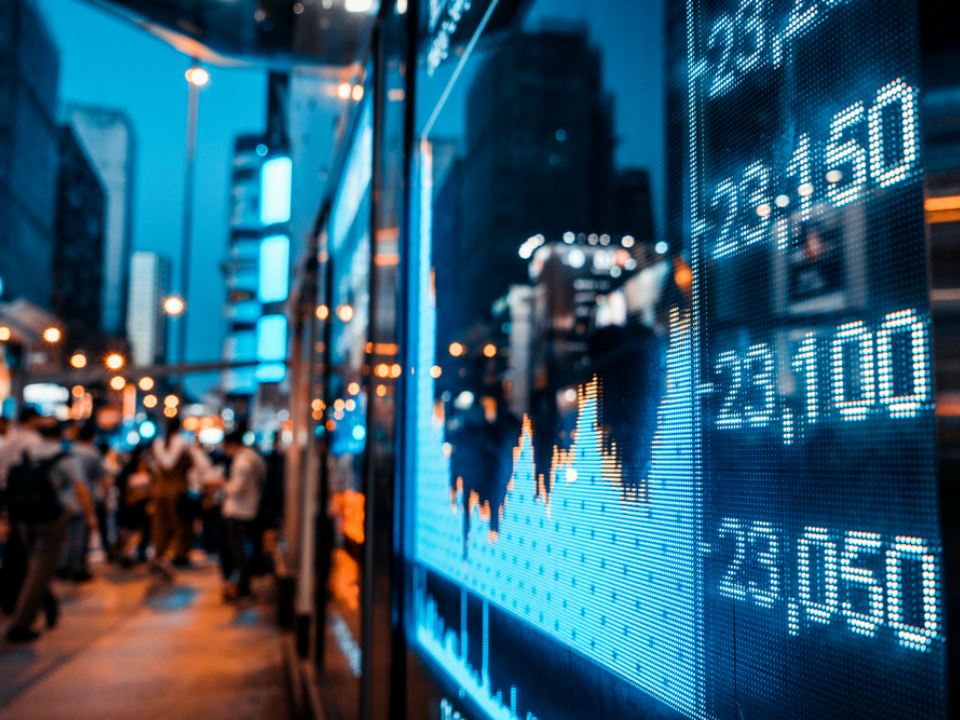 When it comes to financial trading, data is the key to success. Alpha Vantage aims to make that market data more accessible through its free APIs. Founded in 2017, the Boston-based company provides real-time and historical data on stocks, foreign exchange and cryptocurrencies. Alpha Vantage raised $120,000 in funding in 2018, and with an open-source community of researchers, engineers and business professionals, the company continues to expand its API libraries across different languages this year.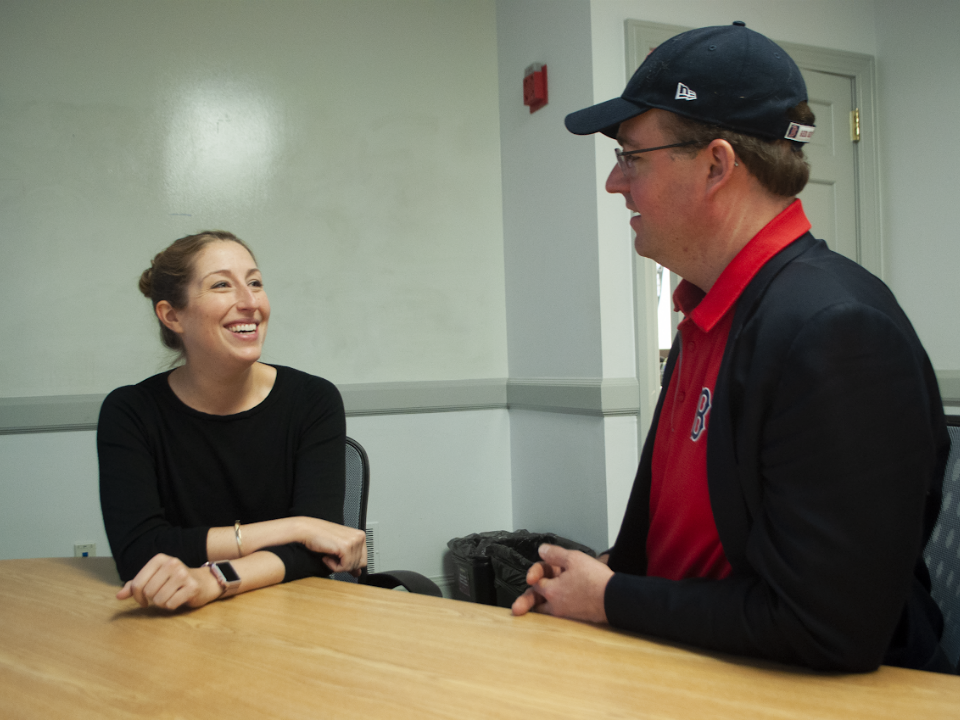 When it comes to physical security, the tools to protect people in bustling crowds or across a sprawling campus remain out of date. Armored Things aims to make those places and other hot spots safer with technology. The company, which launched in 2018 and has already raised $10.7 million over the course of two seed rounds, leverages AI to transform data in safety insights. Their software integrates with mobile devices and enables security personnel to track how many people are in a crowd, detect unusual behavior and identify high-traffic spaces.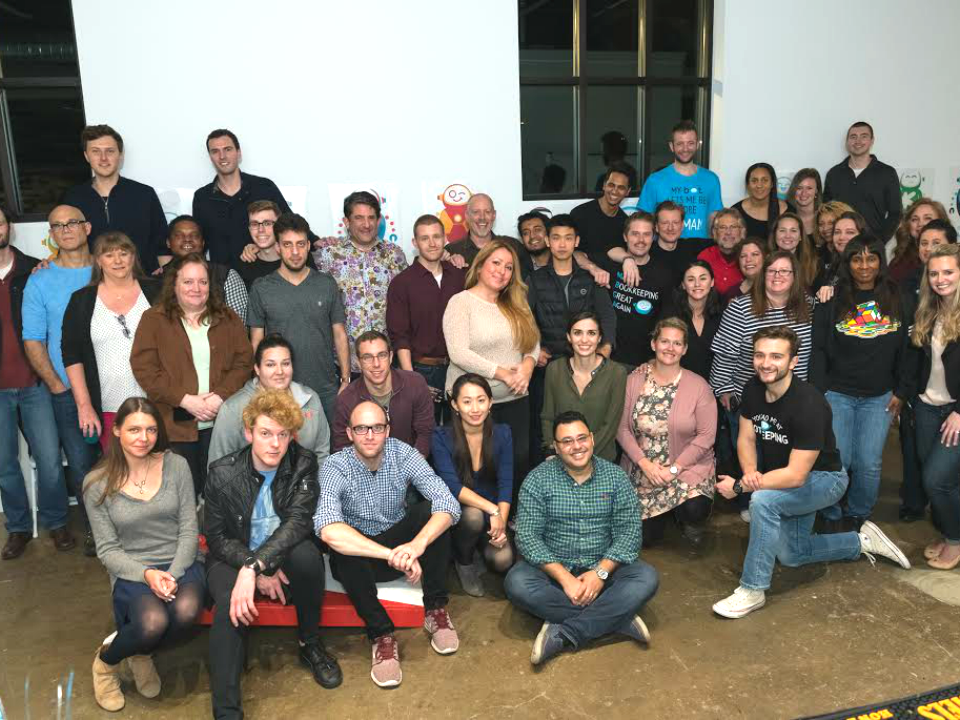 For many businesses, bookkeeping can be a slow and tedious chore that requires entering, checking and double-checking data. Botkeeper joined the Boston tech scene in 2017 to make that process a little easier through its AI-enabled smart accounting software. With a successful 2018 in the books — a year in which they raised $22.5 million in funding — the company is poised for growth. They plan to use that funding to expand their sales, engineering and marketing teams.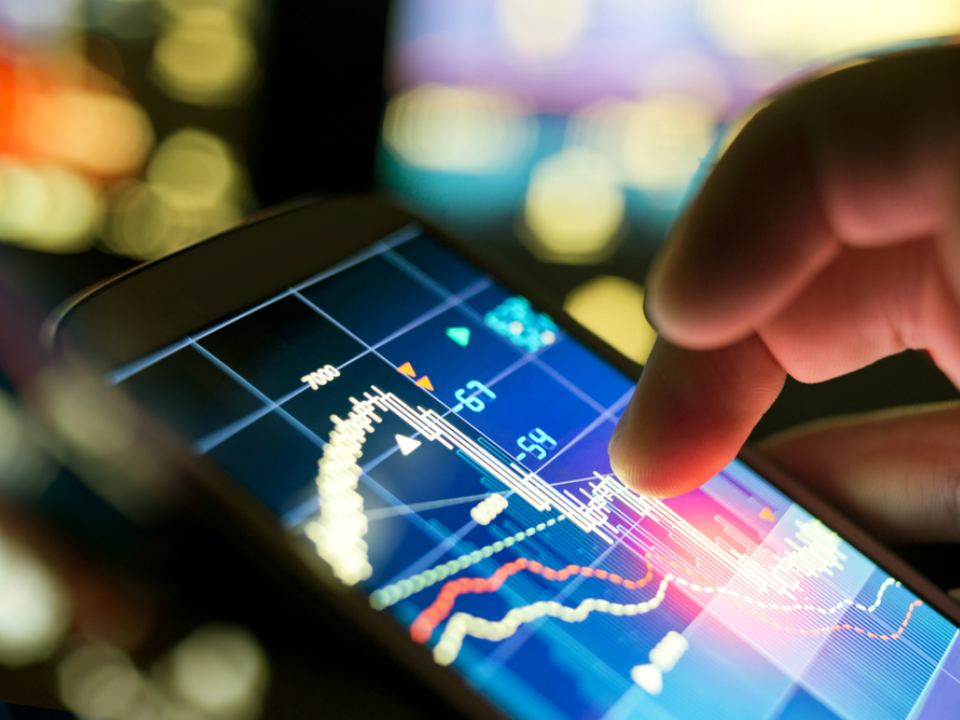 Crunching big data has become an overwhelming problem for a lot of companies — but that's where Cazena comes in. The Waltham-based startup provides a fully-managed big-data-as-a-service platform that gives enterprises tools to store and analyze their data. After making its product publicly available in 2017, the company took off in 2018: They reeled in $10 million in funding and saw business grow 300 percent.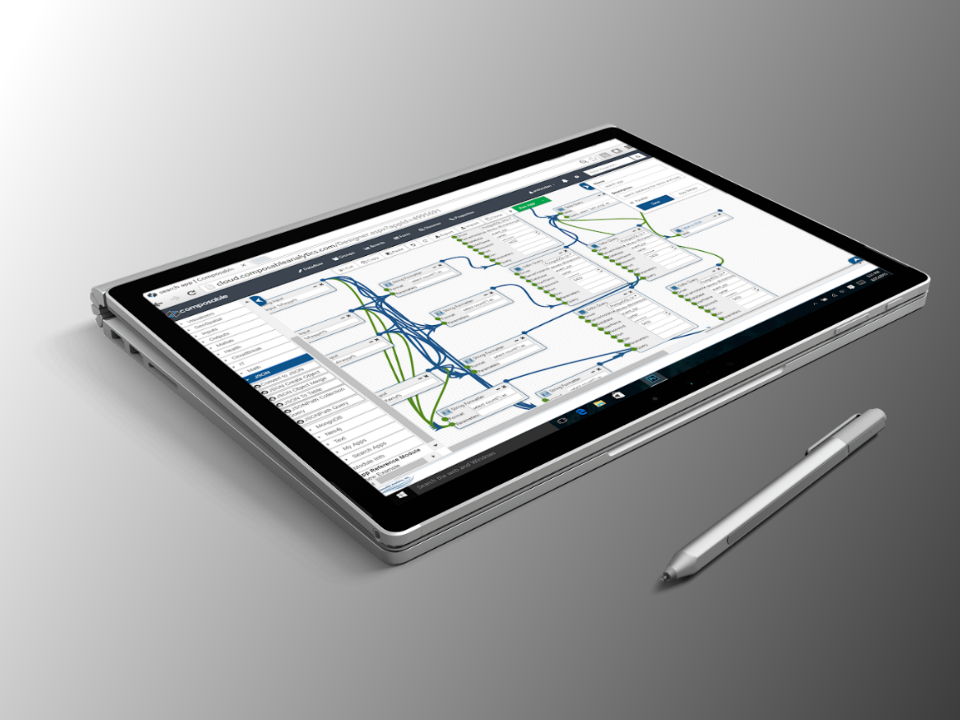 In today's business world, data is power. Analysts can pull from massive data sets to help companies solve complex problems, but that flow of information can be overwhelming. Designed by the minds of MIT technologists and entrepreneurs, Composable Analytics launched to help businesses make sense of their data. The company works with clients to create data management solutions, author data flow analytical applications, and ultimately help them transition their operations to the age of data.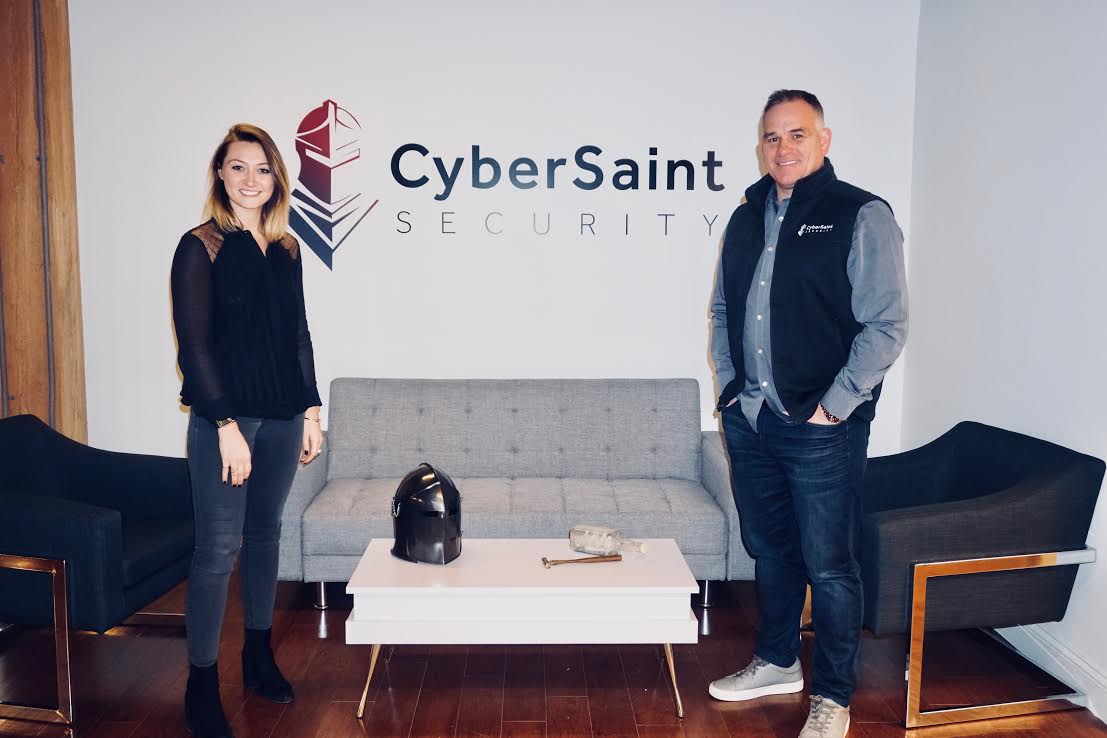 As technology continues to evolve, so too do the tools hackers can use to breach company firewalls and databases. It's no longer enough to set a cybersecurity plan and forget it. To combat threats, CyberSaint empowers companies to integrate cybersecurity best practices and risk management into their businesses through its automated program. Just two years old, the Boston-based cybersecurity firm raked in $3 million in 2018.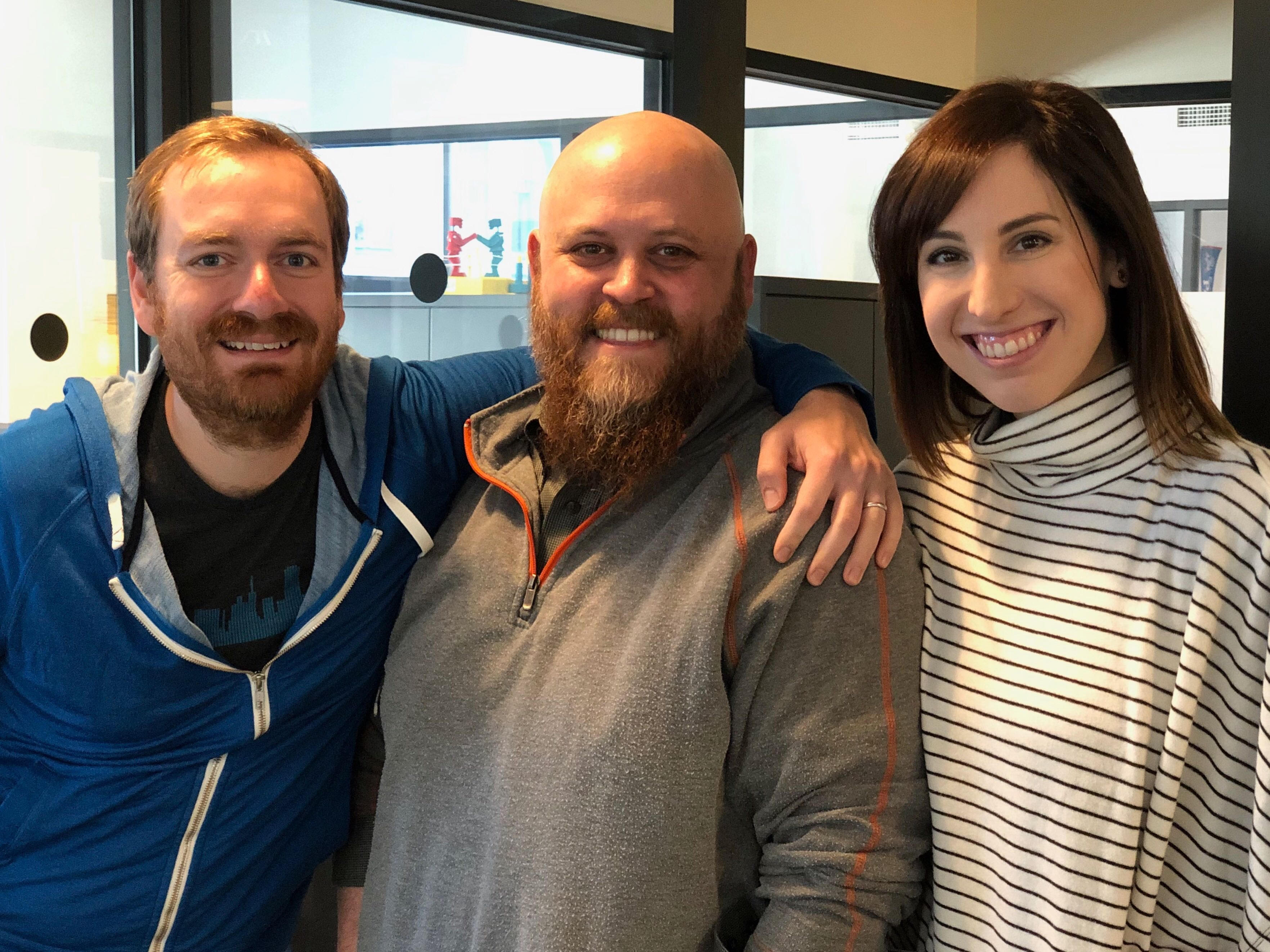 It's one thing to set goals — it's another to hit them. Eager Labs gives companies the tools to support their employees and ensure they progress toward their targets. Launched in 2017, the startup provides businesses with a platform to track employee progress, assess their needs, and coach managers to help them develop and grow their team.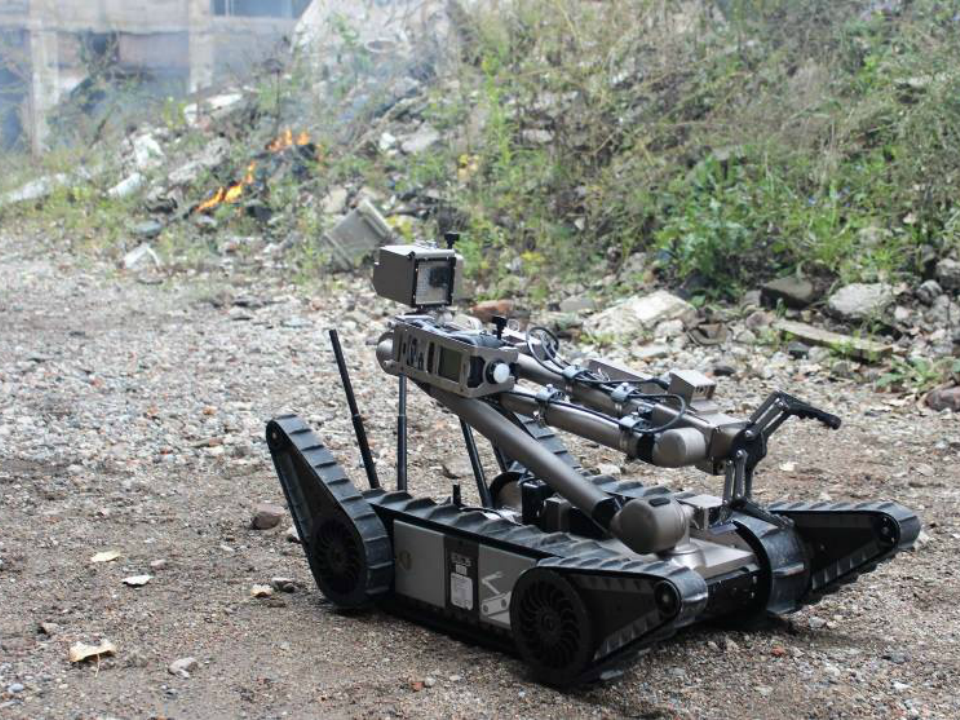 Formerly part of iRobot, Chelmsford-based Endeavor Robotics has proven that they are more than capable of thriving all on their own. They produce industry-leading robotics to support military and police operations by leveraging their teams' combined 3 million hours of robot operation. In the last 12 months, the company announced that they won more than $50 million worth of U.S. defense contracts, and that they are one of two finalists for a 2019 U.S. Army contract worth up to $429 million. To top off their great 2018, they recently completed a 10,000-square-foot office expansion.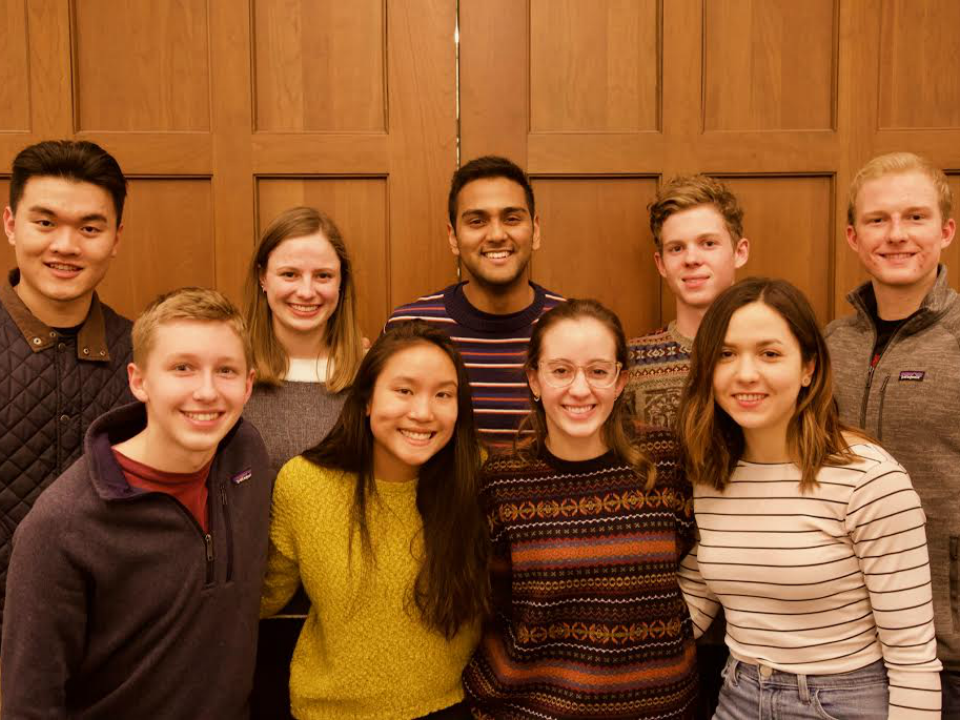 Where street-level donations are brought into the age of technology, GiveCard is born. The founders of GiveCard understand that there's a stigma around how the homeless spend money, so they built a financial guidance system into their debit cards. Baked into their technology are blocks on spending money on alcohol and lottery tickets — and because they're cashless, individuals are unlikely to use their debit cards for drugs.
More than 40 million people struggle with student loan debt in the U.S., so it's no wonder that debt has become one of the greatest stressors in the workforce. Gradifi, which launched in 2014, is helping businesses do something about it. The Boston-based company provides a financial benefit plan that allow employers to assist their employees in tackling their respective mountains of debt. This can range from an assisted student loan payment plan to refinancing options to helping create educational nest eggs for their children's future.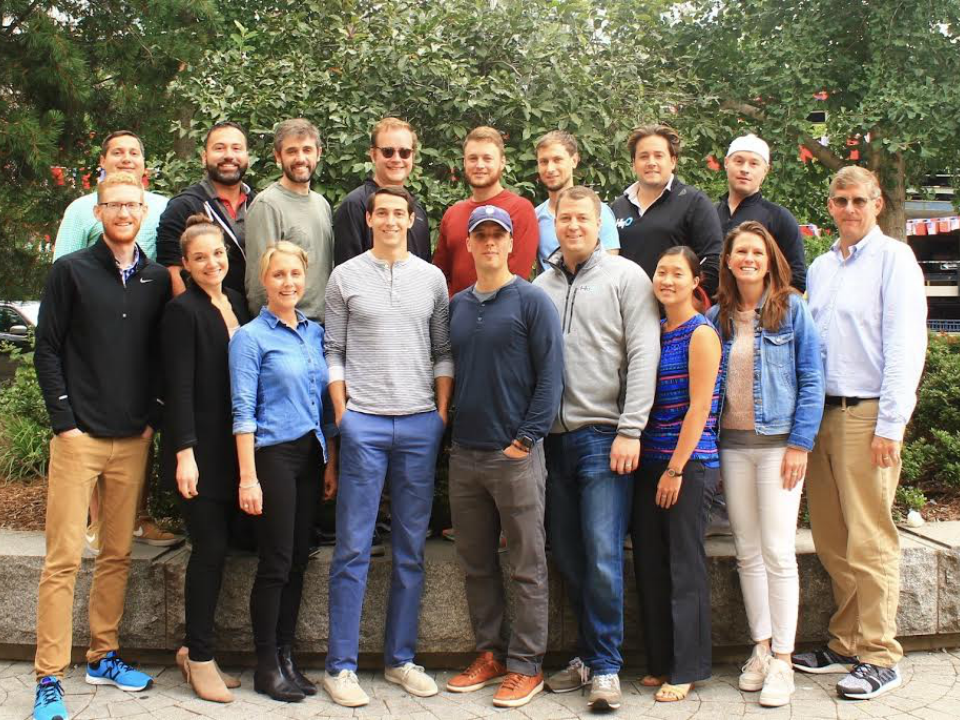 HqO is working hard to make the rest of our work lives a little bit easier. Their SaaS tenant engagement platform is transforming traditional office spaces into tech-enabled work environments. Their goal is to build offices where tenants have better access to amenities and seamless communication with their landlords. They raised a $6.6 million seed round in 2018, and they recently brought on a former vice president of sales from Google to help them scale.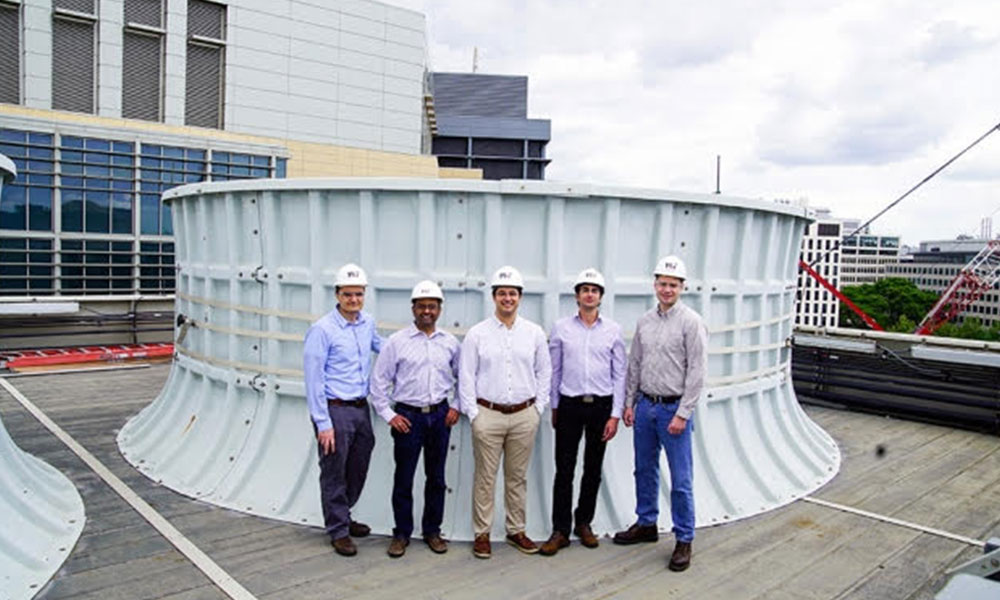 Infinite Cooling is an MIT-spinoff company tackling a big question most people probably haven't even considered — how can we reduce the 161 billion gallons of water that power plants use every day? Their technology captures vapor from power plant cooling towers and recycles it back into the system, which significantly reduces water waste and puts us all on a path toward a more sustainable future. They took home several prestigious awards in 2018, including the top prize at the MassChallenge Awards and the grand prize at MIT 100K Launch.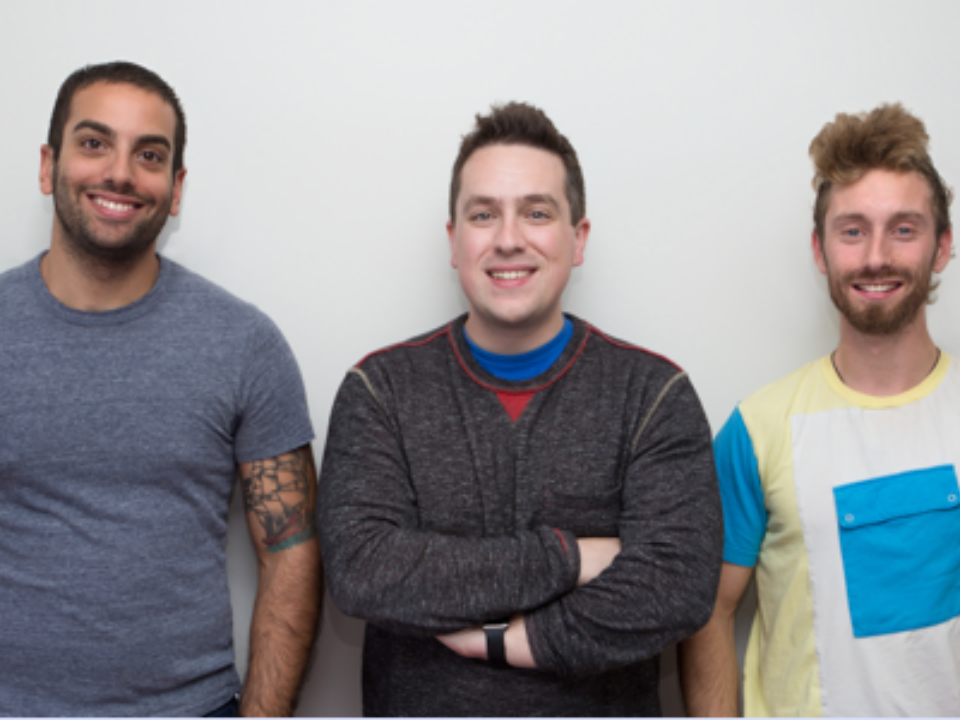 In a world full of smart homes, smart offices and smart devices, Kolide saw a need for a smart device security system. Their cloud-based software simplifies the process of connecting a fleet of devices to a secure monitoring system that every employee can access. Kolide users can also leverage data from the connected devices in order to power more intelligent security solutions. They raised $8 million in funding last year, which they are using to host conferences and create new Facebook-partnered security systems.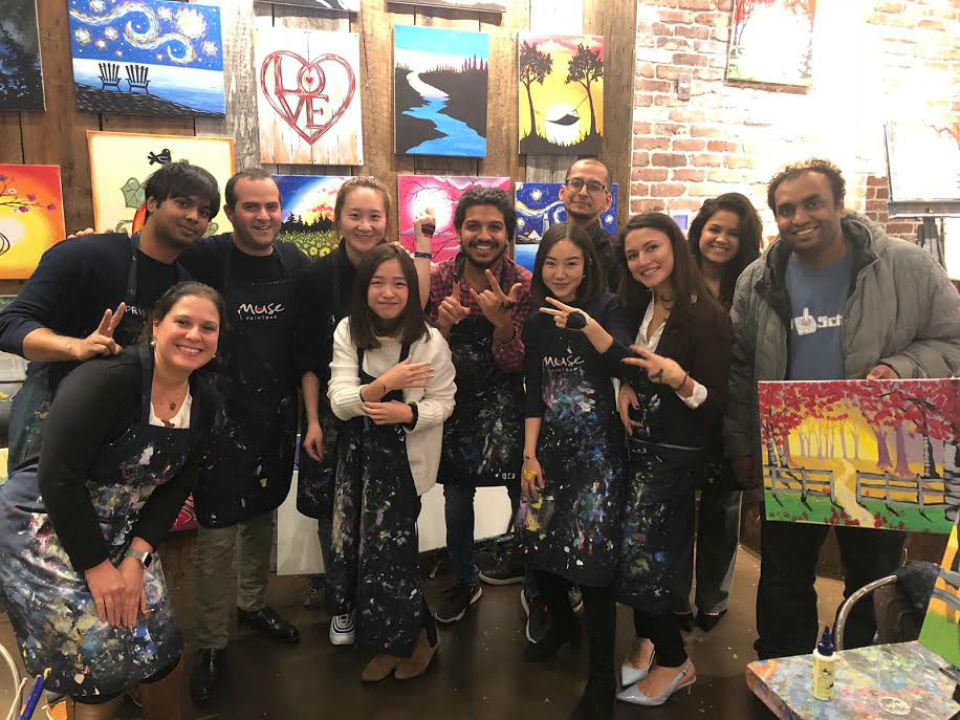 Having a rocky credit history shouldn't prevent you from owning a car. That's the idea behind Lendbuzz, a car financing platform that helps people with less than perfect credit history obtain financing for their car purchase. Lendbuzz, which has raised $30 million to date, looks at customers' full profiles — including education, savings and earning potential — in order to offer rates to traditionally overlooked customers. The best part? Once you've got a loan from Lendbuzz, you can start building your credit score.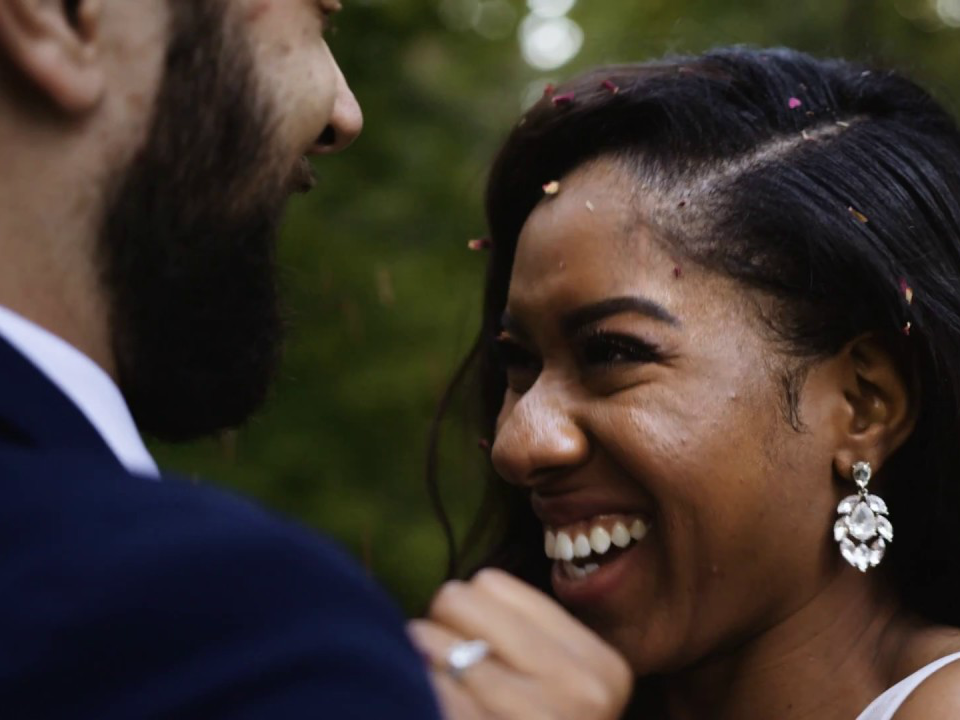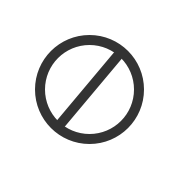 While every startup faces an uphill battle, it's possible that none face a challenge as daunting as Mayflower Venues ― finding a fun and unique wedding venue. Their web-based booking platform is light on stodgy hotel ballrooms and rich with outdoor and non-traditional venues. Additionally, they provide a suite of logistical tools to help stressed-out couples schedule tours and coordinate with vendors. They have received $450,000 in seed funding to help them try to become the Airbnb of wedding venues.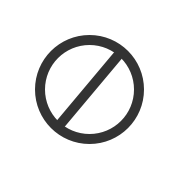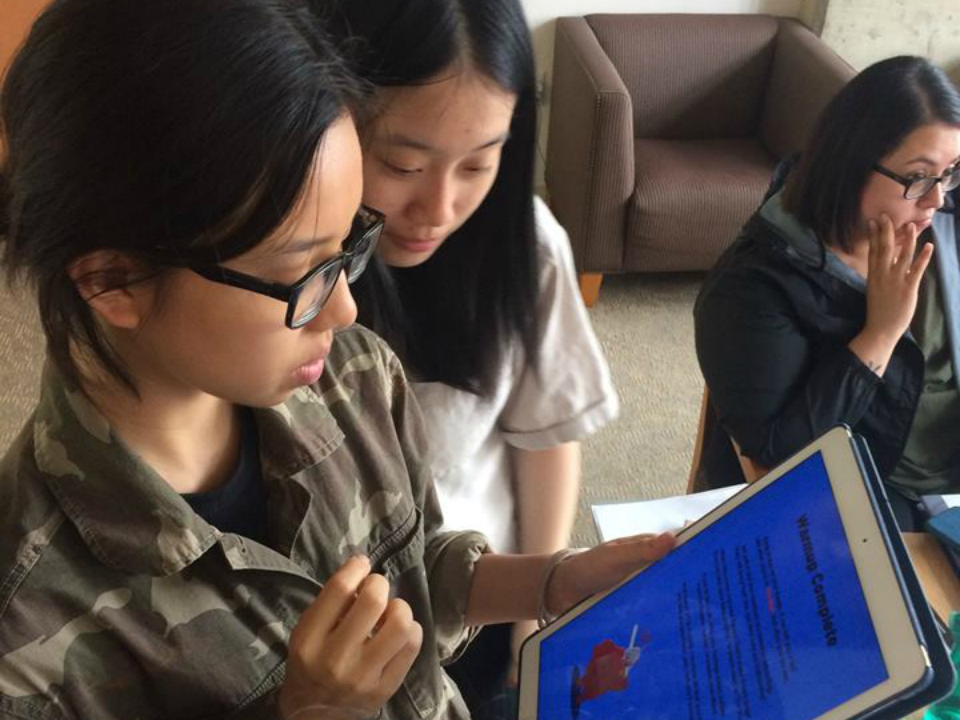 Mightier is a startup born from Boston Children's Hospital trying to upend the notion that it's always bad when kids are glued to a screen. Their bioresponsive tablet gaming system helps kids from 6-14 years old regulate their emotions by playing a video game while wearing a custom heart rate monitor. The game is proven to help kids calm down and gain self-control. In 2018, they raised $2.4 million in seed funding, led by Slow Ventures.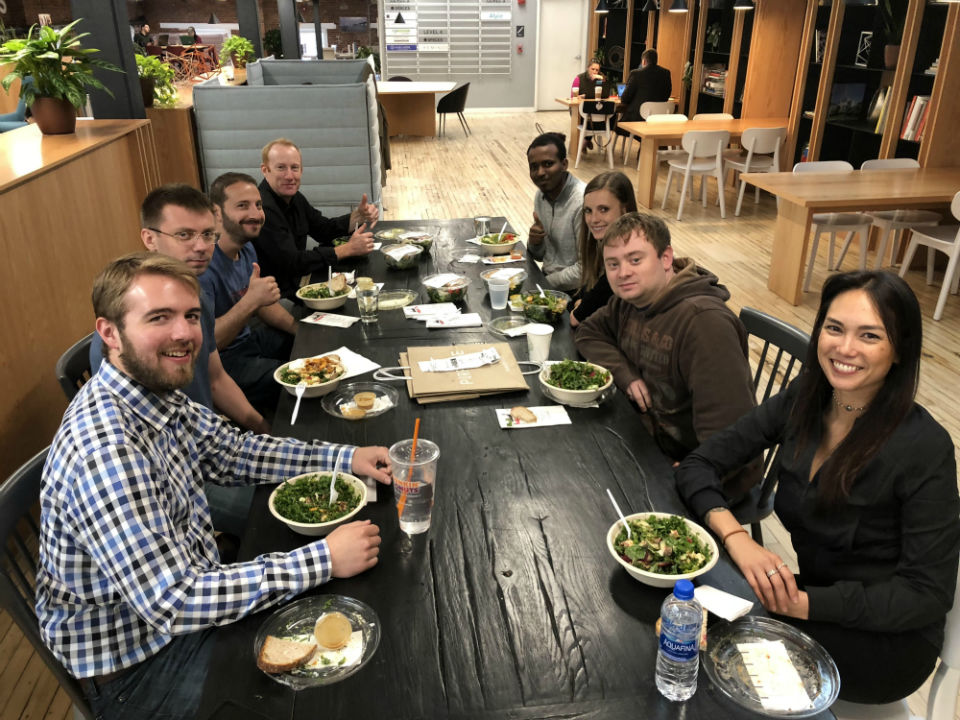 MobileMonkey is a new AI chatbot startup from Wordstream founder Larry Kim that powers marketing efforts on Facebook Messenger. While Facebook may not be as trendy as it once was, it still has 1.7 billion users, so MobileMonkey is betting that there is still big business to be done on the platform. Their chatbot qualifies leads, blasts contacts and uses machine learning to serve timely content. To date, they have raised $3.4 million in seed funding.
Anyone who has worked all day on a laptop knows the feeling of wishing they had a bit more screen real estate. Unfortunately, most external monitors are expensive and severely hinder mobility, but Mobile Pixels has developed a solution. Their external monitor magnetically grips the side of a laptop and instantly increases screen size, all for less than $250, or less than half the cost of a new laptop. The company currently has over $850,000 pledged to their Kickstarter campaign and has also raised $37,000 from MIT and Northeastern.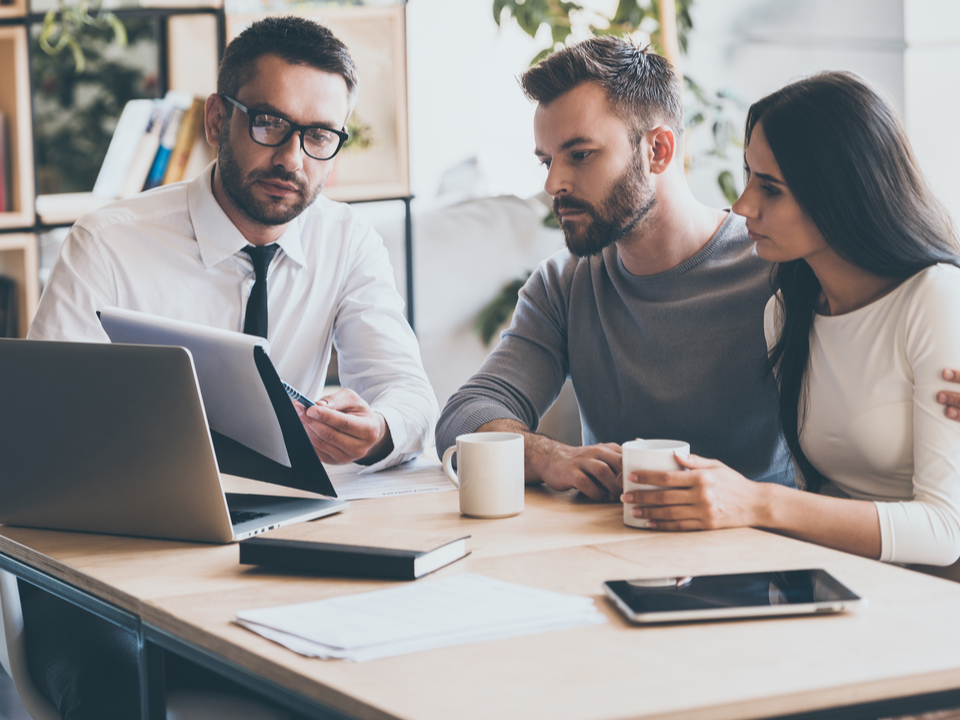 Openly's core belief is that people will get better insurance rates when they work with highly-qualified agents. Thus, their company partners with top independent agents to offer boutique coverage to homeowners. Openly's policies can be customized with a range of exclusive add-ons, in addition to their premium baseline coverage.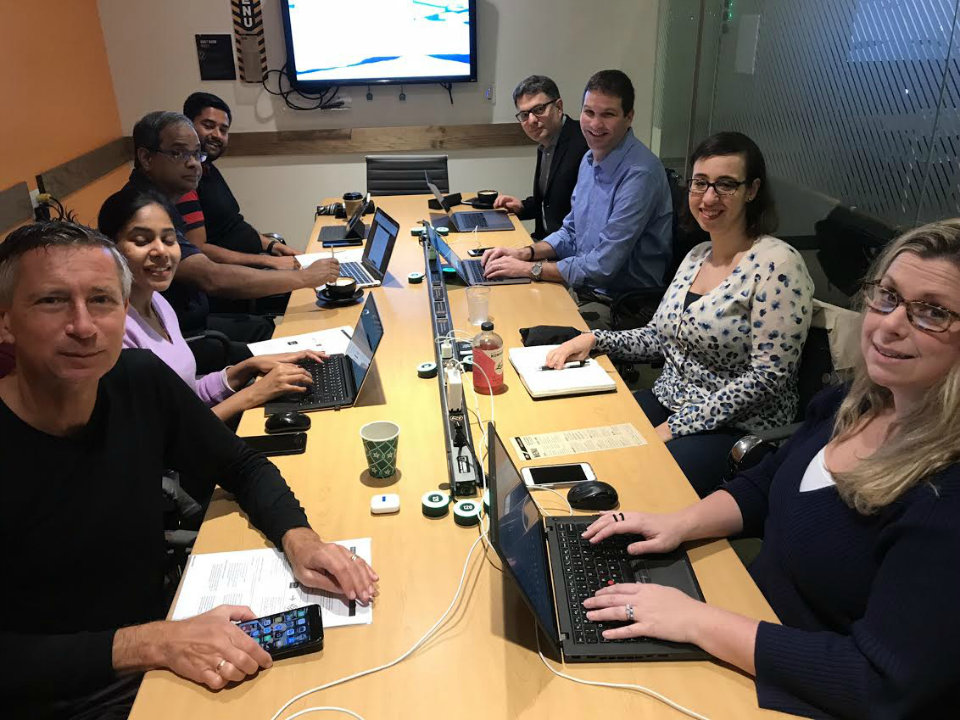 While new medical therapies and drug treatments are tested every day, many of these successes find themselves stuck in regulatory and fiscal pipelines for years, delaying life-saving treatments. PharmaCCX introduces a third-party platform that allows all parties involved in the pharmaceutical distribution process to communicate and negotiate with ease. They raised a $3 million seed round in late 2018.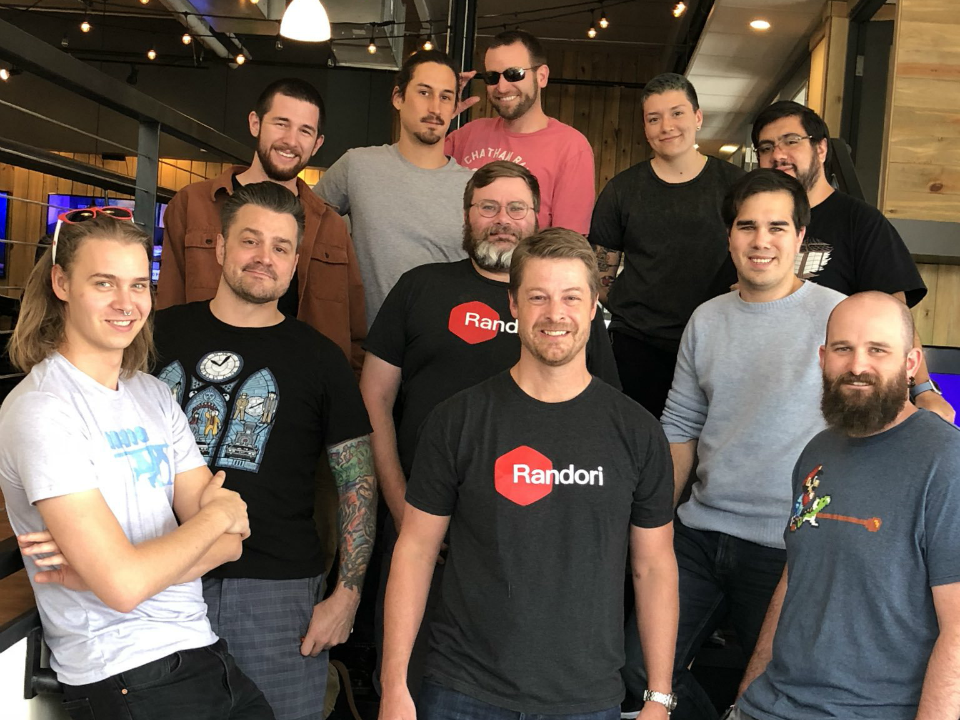 In a world where just about everyone relies on digital technology to run their businesses, protection from cyberattacks has never been more important. Randori helps build a more secure internet through simulations capable of replicating the effects of a potential cyberthreat, thus equipping information security teams with the knowledge they need to fix vulnerabilities and prepare for potential cyberthreats. They have raised $9.8 million to date.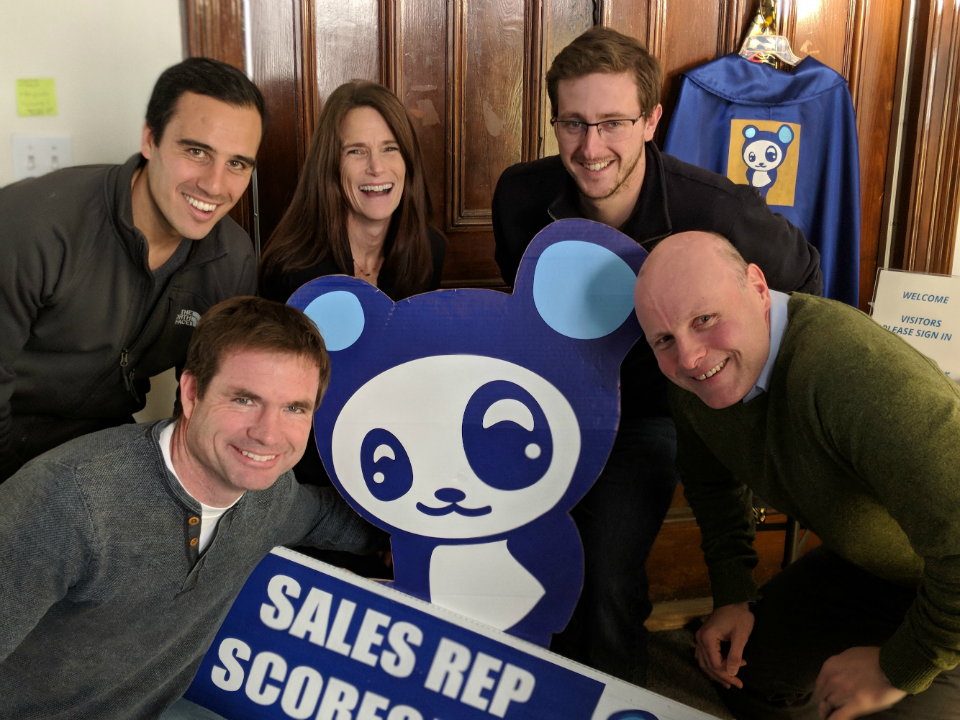 Rekener is aiming to become the ultimate data-driven tool for the modern sales team. With products like "Sales Rep Scorecards" and Salesforce plugins like "Account Rollup," Rekener helps sales teams track performance, automate the small stuff and improve overall efficiency. To date, they have raised $7.1 million in seed funding.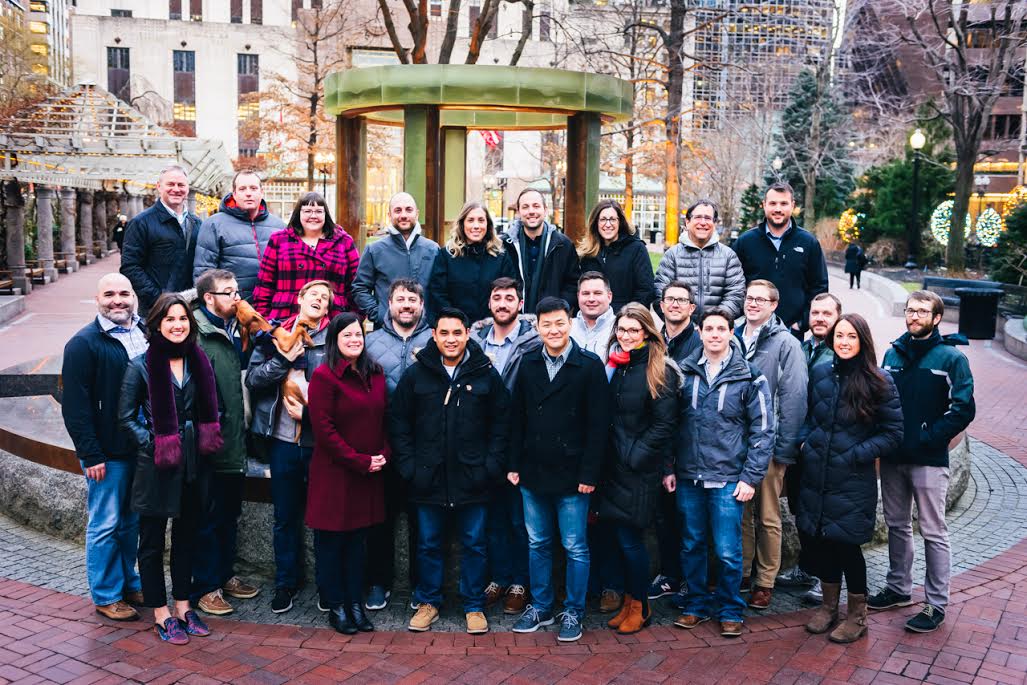 Renoviso, founded in 2014, hopes to make home improvement easier. Their site helps homeowners compare prices for new exterior products (like windows or siding), and their team handles everything else — including installation. They won an Angie's List Super Service Award for the last four years and raised their third round of funding (a cool $7 million) in 2018.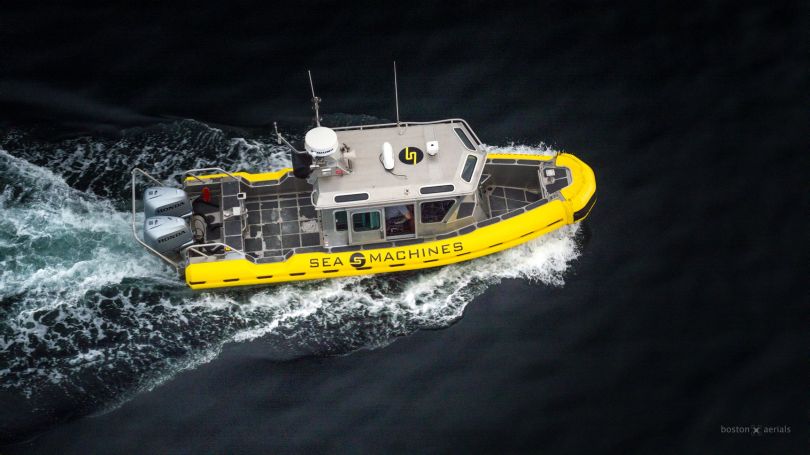 While driverless cars get all the press, there are equally cool developments happening in the world of capitain-less boats. Founded in 2014, Sea Machines is working to bring autonomous navigation systems to vessels in maritime industries. The team, consisting of engineers and marine construction experts, among others, has earned $12.3 million in funding from investors, including Toyota.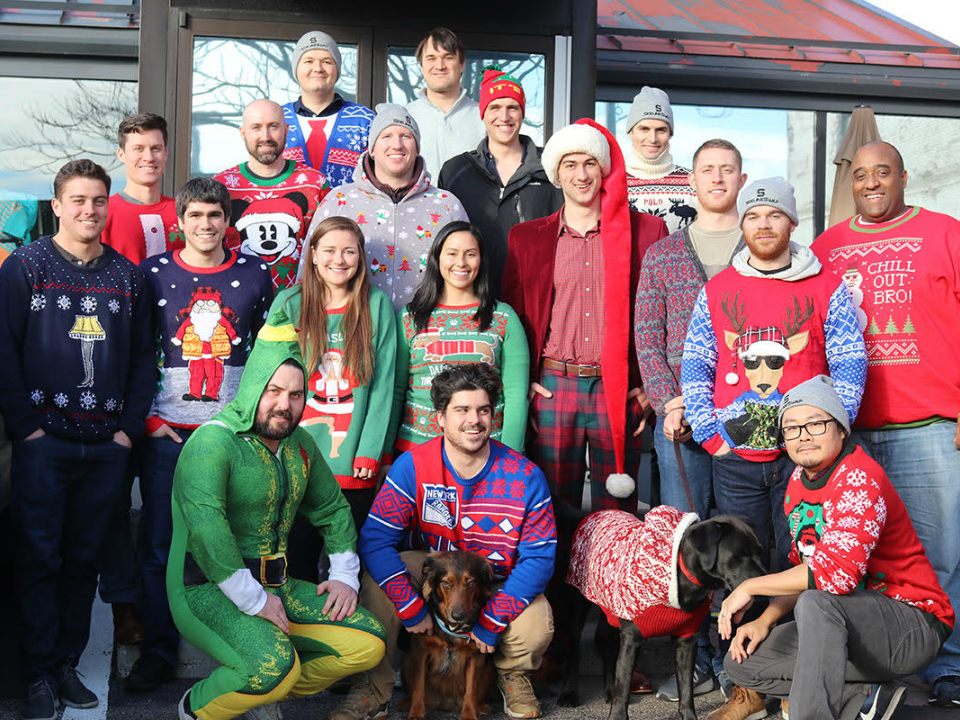 SidelineSwap is a haven for sports fans and athletes to buy, sell and swap their gear. Whether it's a signed jersey or a set of golf clubs collecting dust, SidelineSwap is bound to find your gear the perfect home. In 2018, they raised a $5 million Series A, bringing their total funding to $9 million.
Companies that don't have up-to-date tech stacks simply can't compete in the modern business environment. Solo.io was started to get outdated legacy applications up to speed. They help companies update their existing technologies to function in today's multi-cloud, mesh and protocol architectures — all while never skipping a beat.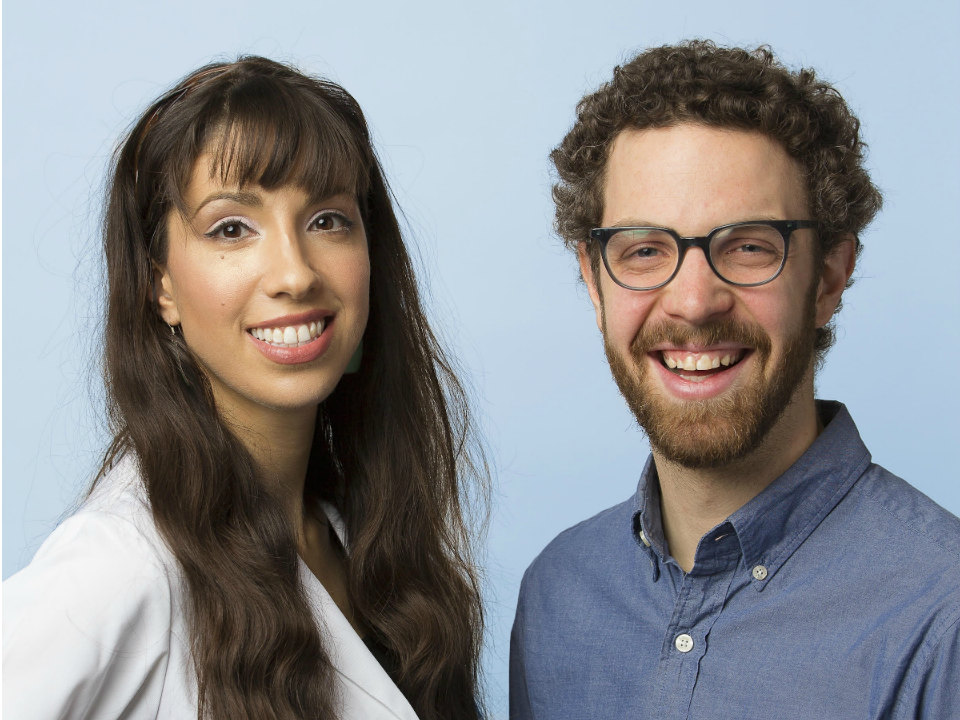 Your mom may never stop reminding you to wear sunblock, but at least consumer tech startup Sundaily is making protection easier from those harmful UV rays. Sundaily gummies are the first skincare gummy to fight environmental stressors — that is, any external hazards that cause free radical damage to our skin. From lack of sleep to UV light to pollution, each of these stressors takes its toll on our skin, resulting in signs of aging like fine lines, uneven skin tone and wrinkles, and that's what Sundaily hopes to help prevent.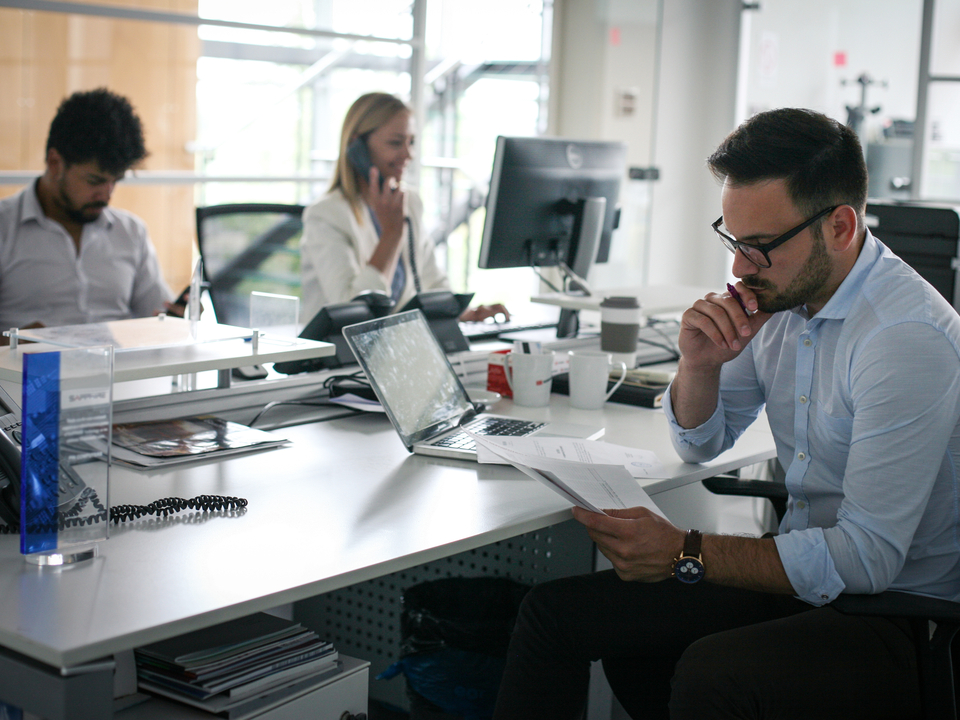 Since its 2017 founding, towerIQ has been helping insurance brokers solve some of the toughest end-to-end challenges that come about when dealing with such an opaque, cumbersome and difficult-to-navigate industry. The towerIQ platform helps centralize communications, improve customer outcomes, and verify accuracy of data. They raised a $2 million seed round in 2018.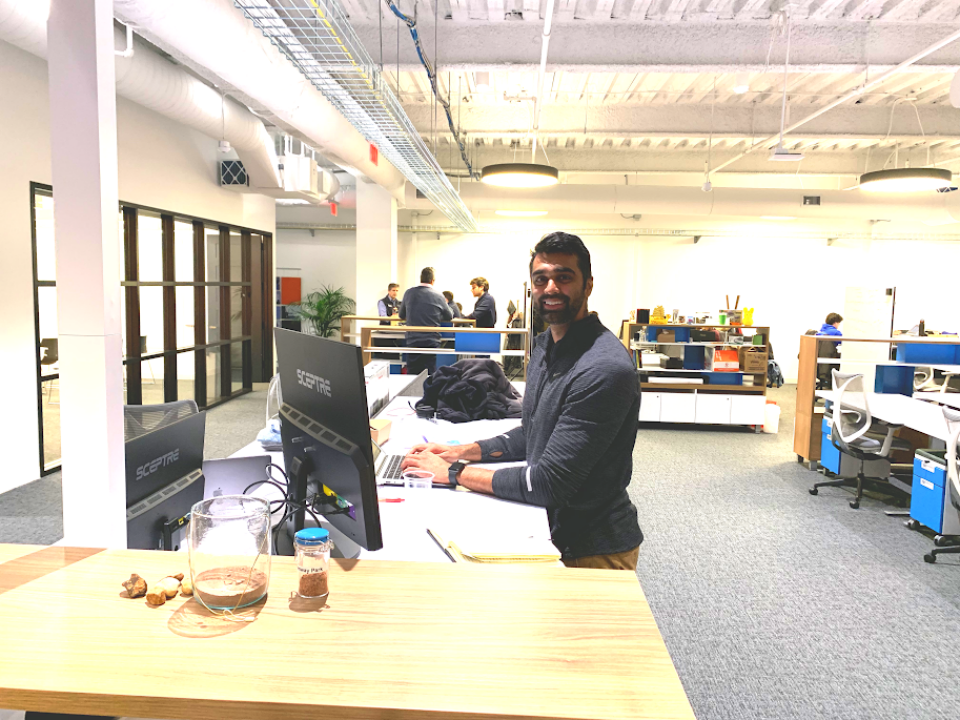 Inventory management is important for every company, but it's extra crucial in the medical world where lives are on the line. UpTime Health was founded in 2018 to help medical providers manage the complex world of medical equipment. The UpTime Health platform ensures compliance while helping to manage assets and input service requests.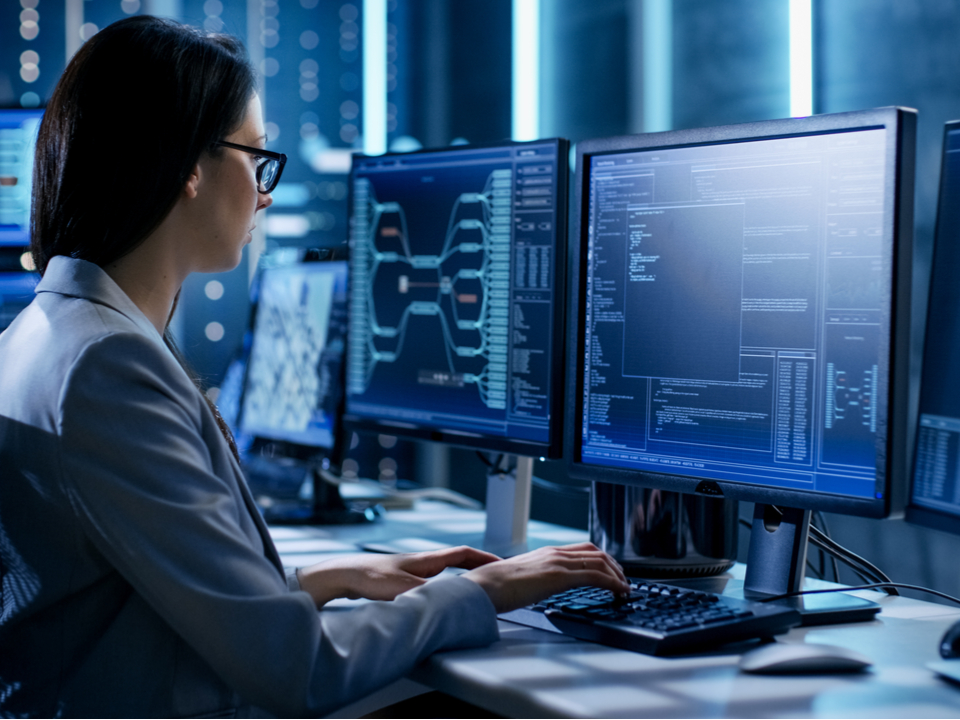 Uptycs helps companies actually understand their security data. By offering continuous monitoring and security systems reporting, Uptycs goes beyond traditional cybersecurity providers. They raised a $10 million Series A round in 2018 to accelerate their growth and continue the development of their open source platform.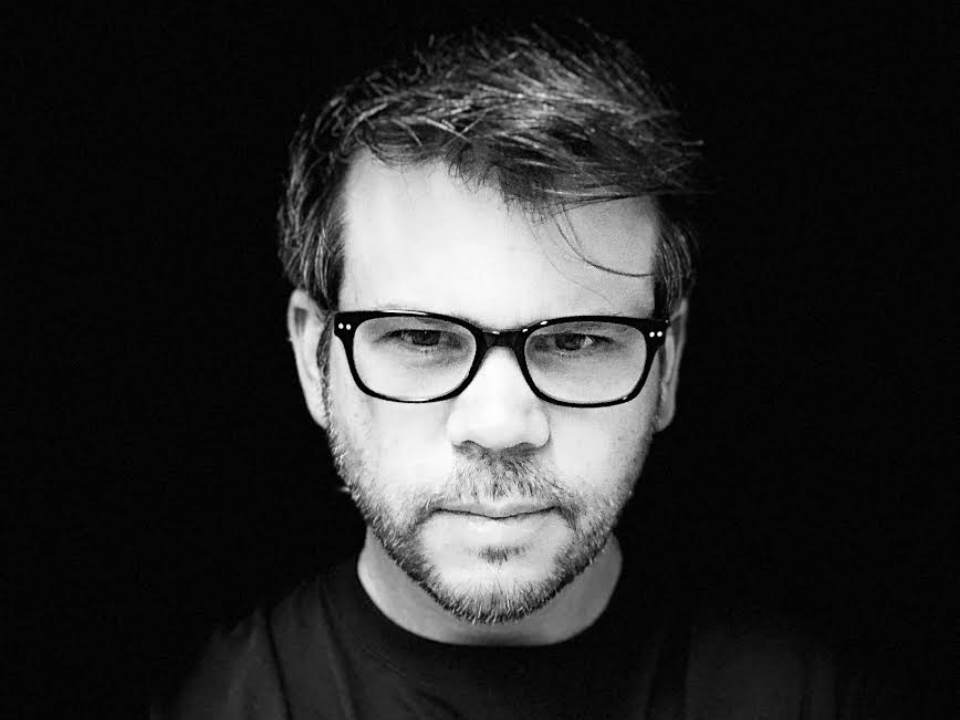 Founded in 2016, Vyasa Analytics offers deep learning and analytics software to organizations that need help making sense of complex data sets, which in turn helps them make better decisions as businesses. The company's data analytics tools help companies, from industries like healthcare and life sciences, not only catalog information from their data sources but also find relationships among them. Since emerging from stealth mode in January 2018, the startup began growing its team after receiving a $1.8 million loan from MassDevelopment's Emerging Technology Fund.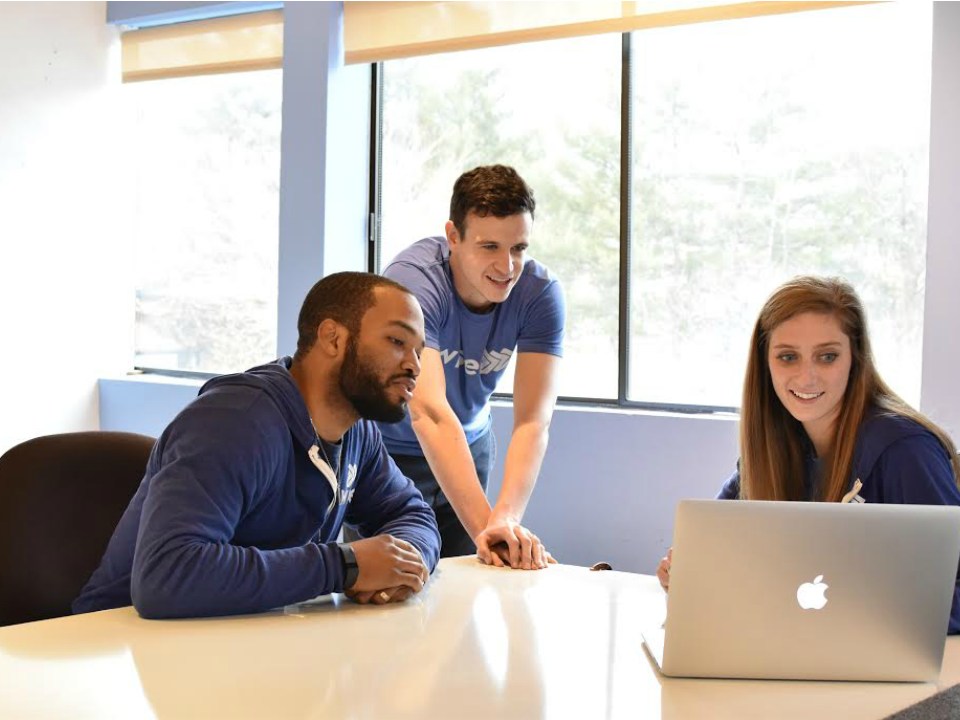 Wise Systems brings the power of machine learning to the world of delivery. Wise helps delivery fleets, including those of customer Anheuser-Busch, adjust individual routes in real time, all while keeping larger teams coordinated and moving. Founded in 2014, Wise has been expanding throughout New England and was recently named "Startup of the Year" at the North American International Auto Show.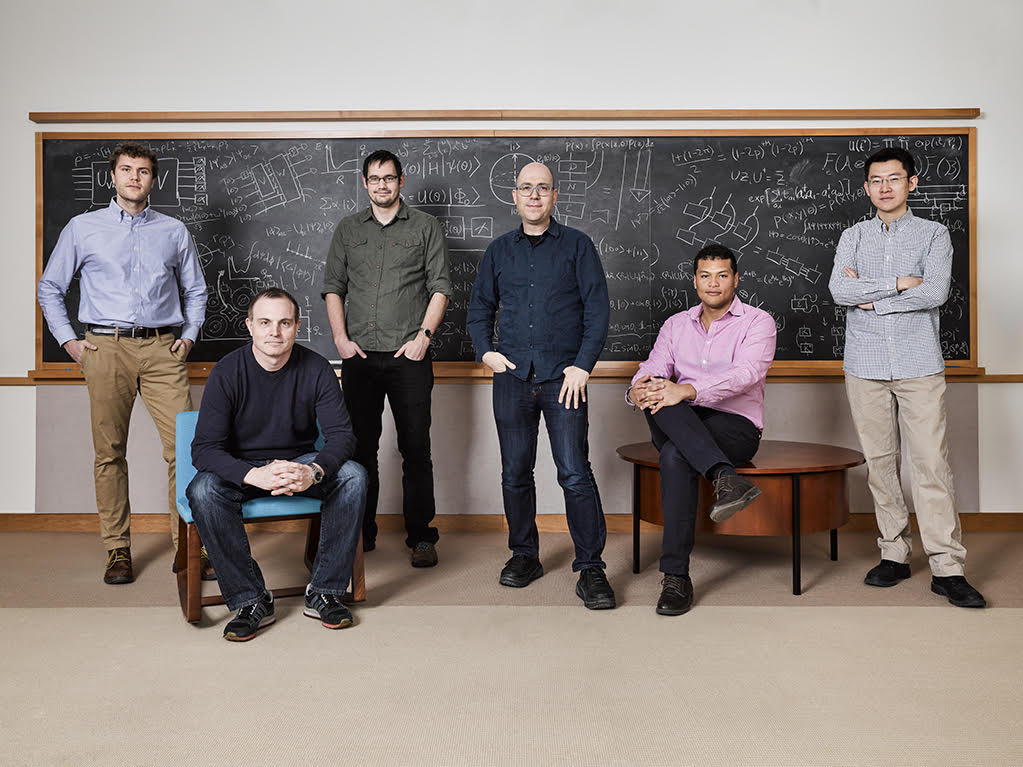 Zapata Computing, established in 2017, is solving some of the highest-level problems in the field of quantum computing. The company is dedicated to commercializing these softwares — many of them developed at Harvard — for industry-wide use. They raised $5.4 million in 2018 in order to turn their ambitious vision into a reality.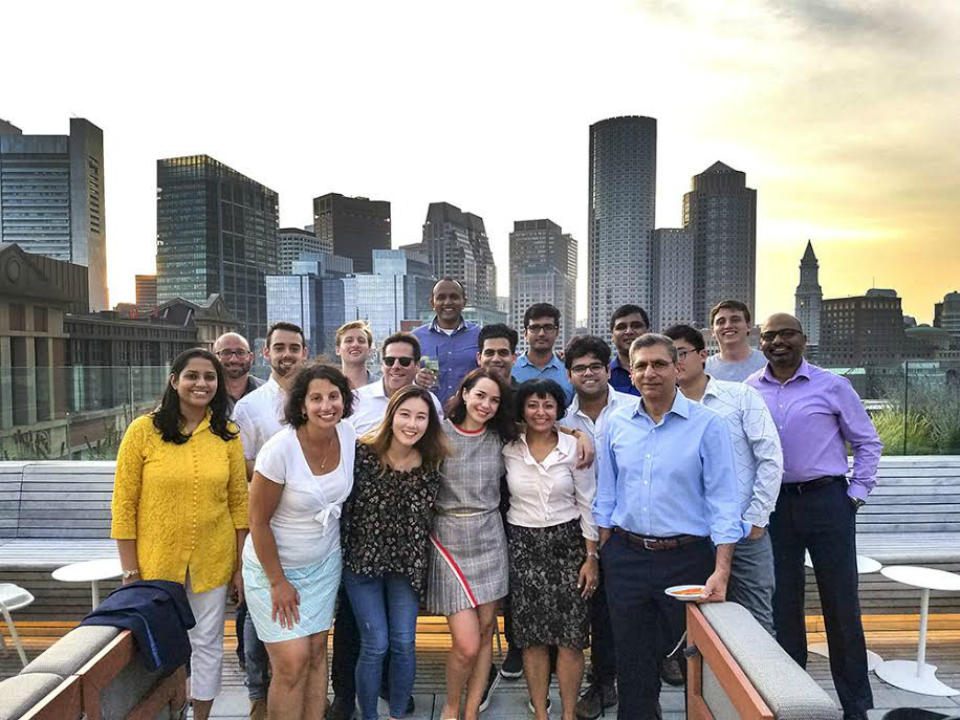 At the intersection of AI, marketing and customer intelligence sits MIT spinout Zylotech. Founded in 2014, the company offers AI-driven customer analytics for marketers, who attract and retain customers using Zylotech's "self-learning" customer data platform. That platform continuously unifies data and offers personalized recommendations. In October 2018, the startup raised $5.5 million led by Glasswing Ventures to build out its sales and marketing teams, as well as focus on product development.
About Built In Boston's 50 Startups to Watch in 2019
Once each year, Built In Boston hand-selects startups that have the vision, team, focus and funding to drive innovation within the tech community. For our 50 Startups to Watch in 2019 list, we chose local companies founded within the past five years that we believe have positioned themselves for rapid growth and scaling in the year to come.