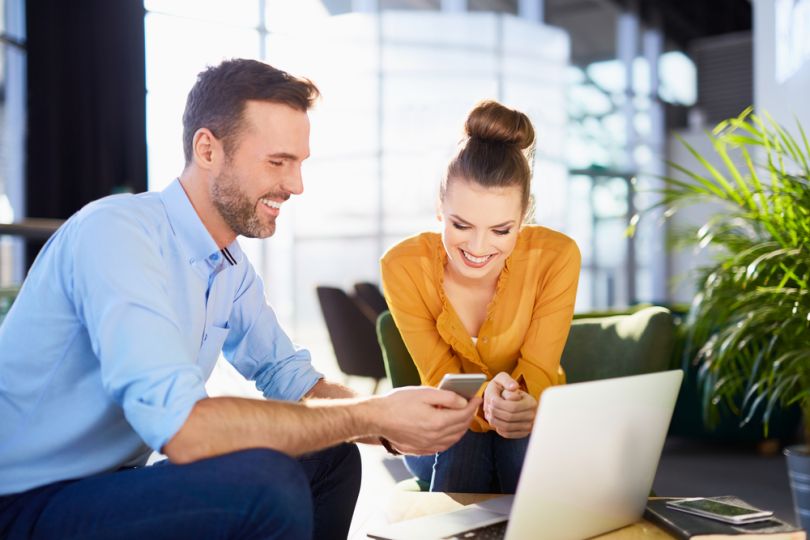 When you're in charge of leading your company's engineering team, you wear a ton of hats: You help decide which technologies to incorporate, which projects to pursue and which direction your team's culture should go. And that's just the tip of the iceberg.
We caught up with three tech leaders from fast-growing Boston startups to hear what tech trends they're watching, which big projects are at the top of their to-do lists and what they look for in engineers.
Johan den Haan is the CTO of Mendix, a productivity platform that allows developers to build web and mobile apps without having to write a line of code. Den Haan said what sets his team apart is its diversity; they put a premium on respect and openness from the top down.
What are the biggest technology projects you're working on this year?
We've built the first AI-assisted development approach available on a low-code platform. We provide hands-on mentoring for new developers, with AI-assisted next-step suggestions to teach them how to build apps in real time. The platform will also increase developer productivity and capacity by making smart suggestions for application logic flows. We've fundamentally changed how software is created by making it possible for organizations to build business applications 10 times faster and with improved collaboration between business and IT.
What are the most important tech developments you're watching now?
AI is influencing our current product roadmap, as we've included AI capabilities into our platform. Also, microservices: A microservices architecture promises more agility while scaling your team and software. This architecture comes with challenges, though. Operational challenges that can only be solved by automation and data sharing with tight coupling among services.
What's the most important thing you've learned from a junior team member?
Keep exploring. In our R&D group, we have a program called "Crafting Days." One day per month, everyone on the team can use the day to do research, attend a workshop or build something and experiment. The only rule is that they present what they learn to the team. It's amazing what junior team members invent in our crafting days and the connections that are made across the team as people uncover others who have shared interests. It's been a great way to keep the team thinking creatively, and it provides an outlet for the team to try new things and experiment because there is no risk of failure.
Joost Ouwerkerk is the co-founder and CTO of Hopper, an app using trillions of data points to help travelers decide when they should travel and book hotels and flights. While working to expand the app internationally, Ouwerkerk has been impressed by the collaborative and eager nature of his team.
What are the biggest technology projects you're working on this year?
Growth in many dimensions: users, data, transactions, features, projects, engineers, systems and complexity. As a result, many of our core technology projects have revolved around questions of scale. This includes projects to increase our capability to store and analyze multiple dimensions of airfare and hotel price data, to distribute our systems and data across the globe and to internationalize our apps.
We're seeing a lot of demand for Hopper abroad, and we view the international market as a big opportunity. In many international markets, especially countries in Latin America and APAC, the travel industry is growing much faster than in North America, and the percentage of internet traffic taking place on a smartphone is much higher. We're working on a wide variety of connectivity projects to ensure that we have competitive pricing and local carriers in the markets we're targeting. Another big project we're undertaking is localizing the app so that it's available in 26 different languages.
What are the most important tech developments you're watching now?
We're particularly interested in AI. To date, over 20 percent of our sales are actually generated as a result of AI. To do this, we had to develop and train an algorithm unlike any previously created before in the travel industry. Making personalized recommendations in the travel industry means dealing with data at a scale and complexity unmatched by most companies taking a similar approach, like Netflix and Amazon, but also with significantly less frequent feedback. At the very core, our recommendation engine is learning who you are in the context of a number of factors related to the way you and others travel, and then making recommendations in the same way that a human may have made them to you in the past — but smarter and faster.
What sets your team apart, and what makes someone a good fit for your team?
Adaptability is key. We're still a startup, we tend to move quickly and sometimes our priorities shift. We're responsible for implementing many innovative features, whether collaborating with our outstanding design and product team or helping our data science group work on the bleeding edge to personalize travel for our ever-expanding population of users. Our engineers are adaptable and eager to jump in on any project we have in the works.
Kerry Kee is the SVP of engineering at MineralTree, a provider of accounts payable and payments automation software. Kee said the diversity of ages on his team creates a continuously learning culture, where more experienced engineers impart wisdom they've garnered throughout their careers, and junior team members can introduce them to fresh perspectives and new approaches permeating the industry.
 
What are the biggest technology projects you're working on this year?
It can be expected that things are moving fast on the technical side of a rapidly growing company like MineralTree. When you take into account that MineralTree's software is among the first of its kind, the stakes are even higher. We are defining how companies can modernize and add automation to their accounting function.
Our core projects this year are aimed at both building scale in our application to support our rapid growth and delivering groundbreaking features that will continue to disrupt the accounts payable automation industry. From a technical standpoint, automating payments for mid-sized companies is about solving three problems: easy-to-implement integrations with existing systems, process workflow and dealing cleanly with the large amounts of data exchanged between different applications.
What are the most important tech developments you're watching now?
Fintech companies like MineralTree serve as a catalyst to disrupt industries, like accounting, that are plagued with legacy software and inefficient processes. The reason these highly inefficient existing processes prevail is because tech in the past hasn't addressed the integration and workflow needs of the accounting industry. Because of this, we are always looking at how to apply new technological developments, API improvements, artificial intelligence and cryptography, to make the financial engines of companies more efficient and secure. We also work with many partners like financial institutions, data processors and credit card companies, so we have to stay on top of the major changes in the financial world, like blockchain, and think about how they will impact our customers.
What sets your team apart, and what makes someone a good fit for your team?
My team excels at software development, but what sets it apart is the way in which it collaborates with the product team and applies insight to support the broader business as a whole. We are always looking for self starters who take a proactive approach to their craft, and are prepared for opportunities to move the entire business forward quickly as they arise. Also, we are looking for individuals who are excited by the opportunity to disrupt an entire industry and help us rewrite the accounts payable playbook.