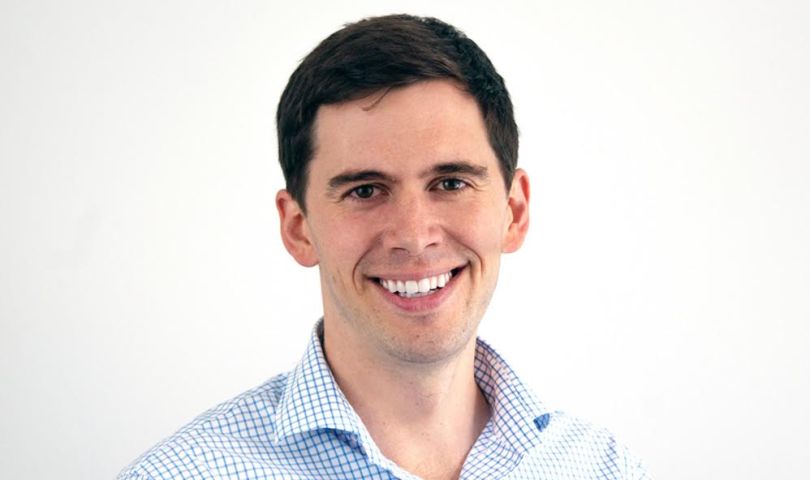 Ethan Hawkes — no, not that Ethan Hawke — was on a kayaking trip with his father in Maine when his father mentioned he'd always wanted to spend the morning with a lobsterman. It dawned on Hawkes that this would be easy to accomplish with an online marketplace for experiences.
Fast-forward to 2015, and Boston's PlacePass was born. Today, the digital marketplace helps travelers all over the world discover, compare and book experiences that range from hot air balloon rides over Napa Valley to horseback riding through the south of France.
We caught up with Hawkes to learn more about the origin of his traveltech company, what projects PlacePass is working on now and what the CEO looks for in job candidates.
Tell us the founding story of PlacePass.
PlacePass began with the realization that the best things in life aren't things at all. The aha! moment was during a Maine kayaking trip with my dad, when we were talking about life and different career paths. My dad commented that he'd always wanted to spend a morning with a lobsterman, and I realized that an online marketplace for experiences could make that much easier to do.
In the fall of 2015, I was consulting at McKinsey & Company seeing a lot of converging trends and opportunity around in-destination experiences while co-founder Emily Bernard was busy doing nation branding work at Foreign Policy magazine. At the suggestion of my wife, who was also Bernard's college roommate, we began talking about possible ventures. Over many dinners — in Boston, San Francisco and New Hampshire — we realized that the time was right to start a travel business. So, we bid farewell to our business suits, moved up to Boston, and launched PlacePass.
What's your background? How does this affect your leadership style?
My mom is a French teacher who inspired my love of travel and other cultures. My dad is an inventor who started several companies, giving me the entrepreneurial itch. My leadership style is also heavily influenced by my time at Cornell's Hotel School and my consulting experience.
At Cornell, I found a passion for the art and science of creating great hospitality experiences at scale. I also found it inspiring to be around a talented group of individuals focused on learning how to be of service to others. At McKinsey & Company, I had the opportunity to work with leading investors and Fortune 500 travel companies on growth strategy and customer experience topics. It taught me that small high-performing teams can accomplish a lot and often move faster than larger organizations with greater resources.
If we do our job correctly, ... we're ultimately contributing to a more tolerant, open world."
What does your day-to-day work look like?
I love being in a dynamic and growing industry where no day looks like the next. I'm pretty sure I'd get bored otherwise. That said, there are a few constants of focusing on the customer, doing problem-solving or feedback sessions with PlacePass team members, interviewing potential new hires, and meeting with our strategic partners to exchange ideas on ways we can keep improving the product and growing our business.
What's the most exciting thing PlacePass is working on right now?
We are investing in machine learning algorithms and data science to better match people with the experiences that are aligned to their interests, schedule, price points, the weather and more. What's relevant to a family doing a week-long trip to San Francisco is often very different from what a business traveler doing a two-day trip wants. Fortunately, Boston has a deep pool of talent with experience working on these types of hard-to-solve challenges.
What sets PlacePass's culture apart from other tech companies?
We like to have fun, see the world and build great products. On any given day, we're helping people book hot air balloon rides over Napa Valley, go in the ring with a sumo wrestler, explore local markets with a chef, etc.
As a company, we have a number of perks including sponsorship of joining the Global Entry program and credit for everyone at PlacePass to go try experiences. We've done some pretty cool experiences through PlacePass including robot cabarets in Japan, horseback riding in France, and snuba-ing in Aruba. (Yes, we had to look up what snuba-ing is too. It's a cross between snorkeling and scuba diving.)
What do you look for in people you hire?
We're always looking for exceptional talent, from any background, that can help us grow. In particular, we look for leadership potential, team orientation and a passion for travel and tech. Will you take initiative and make the most of the opportunity? Will you thrive in a collaborative, team-based environment? Are you good at and excited about what you do?
What's a major challenge facing the travel tech industry, and how are you looking to overcome it?
Travel has a profoundly positive impact on the world. It moves society to be more open to the free flow of people, economic opportunity and ideas. I personally feel very connected to the Middle East and Africa, for example, having traveled there extensively, shared meals with locals, and experienced their hospitality and desire to share their interests and surroundings.
The ability to travel and the benefits that flow from that can't be taken for granted. There are countervailing trends that advocate for an increasingly closed society. Travel bans, building walls and trade wars are in the news right now. Xenophobia and nationalism are on the rise. By giving people the opportunity to connect to other cultures in immersive ways, we are helping to overcome these challenges. If we do our job correctly, we're not just helping people make great travel memories — we're ultimately contributing to a more tolerant, open world.