"Aha!"
Most of us hope to one day experience that life-changing moment in which a metaphorical light bulb goes off and you're suddenly struck with a novel business idea. While that certainly doesn't happen for everyone, for the following six founders, it did — often with the help of an ingenious co-founder or two.
We caught up with some of the top tech founders in Boston to hear about the groundbreaking moments when they realized they just might be onto something.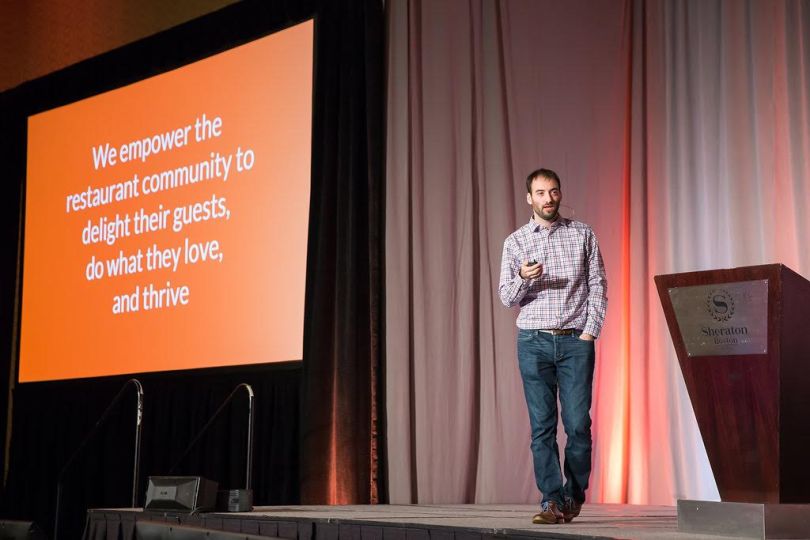 Toast president and co-founder Steve Fredette said the restaurant tech company's origin story dates back to 2006, when Jon Grimm, Aman Narang and he met at an enterprise software company called Endeca. They were part of its entrepreneurial "special operations" team, working on new products for new verticals. They had been thinking about starting a company of their own, and when Oracle acquired Endeca for $1 billion in 2011, it seemed like the perfect time for the trio to venture out. One night out at dinner, they realized the restaurant industry was in dire need of technological innovation and an improved customer experience. And thus, Toast was born.
How did you take that idea and turn it into a business?
The first product to come out of Toast was a mobile payments app, which we launched at a local Cambridge restaurant and pub. Honestly, it just didn't work very well. On a busy Friday night, restaurant operators don't want one more thing to juggle — which is exactly what we had given them. On top of that, there were a variety of challenges integrating with existing, outdated point of sale technology. At that point, we knew that to truly have an impact on the customer and restaurant operator experience, we'd need to start with the restaurant's central operating system: the POS. When we shifted gears to the POS industry, we immediately noticed a difference in the conversations we were having with restaurant owners. While they were unwilling to talk with us about a mobile payments app, they would spend hours talking to us about how much they would love to see improvements in their POS. 
We sought to simplify the lives of restaurant owners who had to deal with multiple integrations and pieces of technology and pay an arm and a leg for each of them. We sought to build a platform to manage all of their operations while allowing for mobility, as well as a platform that offered easy access to data and updates, and an improved consumer experience.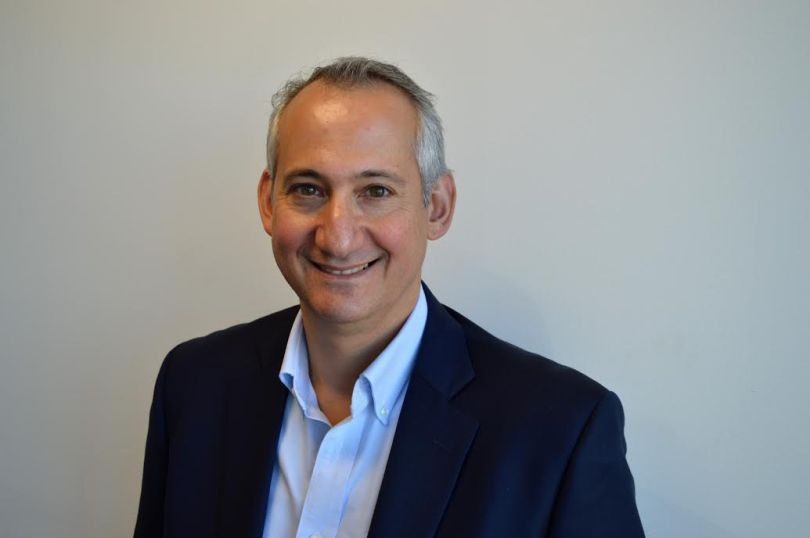 Steven Minsky, CEO of LogicManager, shares how he came up with the idea for the successful enterprise risk management software company. 
When did you have your "lightbulb" moment — that moment when the original idea for the company came to you?
I had my "lightbulb" moment in 2005. At that time, there was a false sense of security within businesses and organizations. Nobody was thinking about risk or strategy in a holistic manner, and people were constantly saying, "we don't take risks" or, "we don't have risks." Meanwhile, the price of gold, real estate and stocks were all going up, but people failed to make the connection between risk and reward. It was a period of blind euphoria that, from my perspective, was fundamentally unsustainable.
My unique vision was to build a platform that enables companies to protect their reputations, achieve their goals and prevent surprises by proactively managing risks across all areas and levels of their businesses.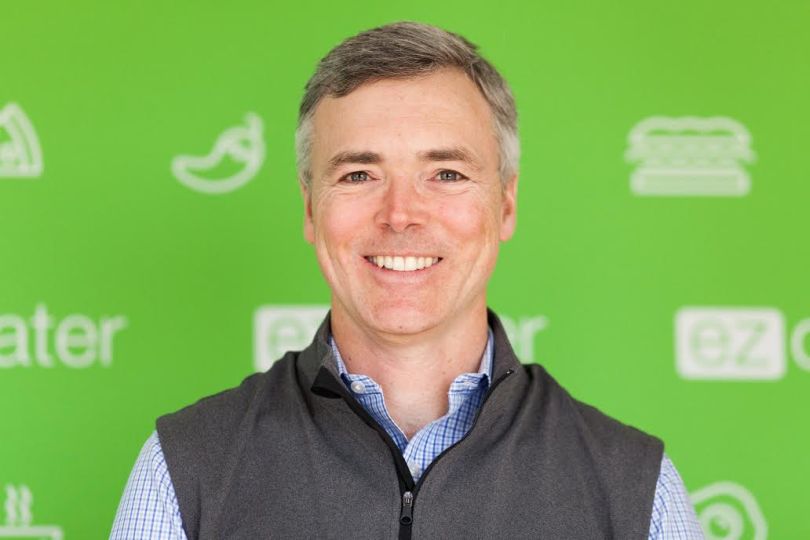 For Briscoe Rodgers, co-founder and president of ezCater, there wasn't really a lightbulb moment, per se. At his prior startup, PreferredTime, customers were often asking for an easy way to find and order catering online. So he listened to what the customers were asking for and decided to launch ezCater a day after PreferredTime shut down. 
How did you take that idea and turn it into a business?
Quickly. We took our first order by phone, in my co-founder's kitchen. We hadn't even launched. We didn't even have credit card processing yet. It was crazy. We just started taking orders, writing code, signing up caterers and finding more customers. And we never stopped.
Our goal has always been the same: to build the best online marketplace for catering. But our ambitions have evolved with time. We started in one city with a few independent restaurants, and today we're in over 22,000 cities with over 60,000 restaurant partners.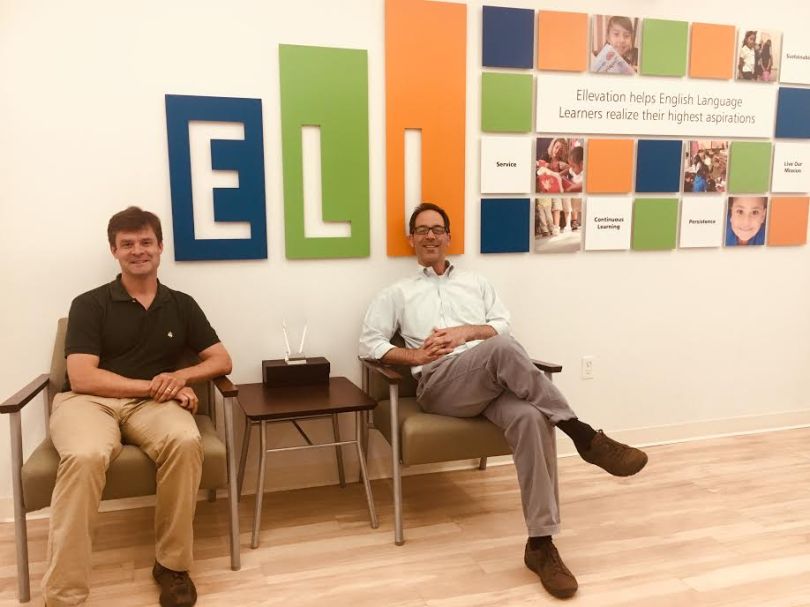 Ellevation Education CEO and co-founder Jordan Meranus said he and co-founder and president Teddy Rice's vision for Ellevation Education has not changed much since the company launched in 2011. Their goal is to build a software solution that educators could use for the full range of needs and responsibilities in their work with English Language Learners: compliance, data, management, collaboration, instruction and more. 
When did you have your "lightbulb" moment — that moment when the original idea for the company came to you?
In 2010, Teddy Rice and I were both working in venture capital. We were focused on identifying and investing in entrepreneurs building companies to meet the needs of underserved students. We both knew that English Language Learners were the fastest-growing population of students in the country, that they experienced the widest achievement gap among all students and that educators reported being underprepared to meet the needs of these students. We set out to learn more and realized that educators who work with ELLs have enormous compliance responsibilities that take an enormous amount of time, and very few resources to help them teach both content and language to ELLs.
As venture capitalists, we saw an enormous need, yet were shocked to learn that there were no software companies focused on this set of challenges. As entrepreneurs, we saw an amazing opportunity to build a great company that could have an enormous impact on high-potential students and on our country. With such an opportunity, it was not that difficult to leave our jobs and start Ellevation.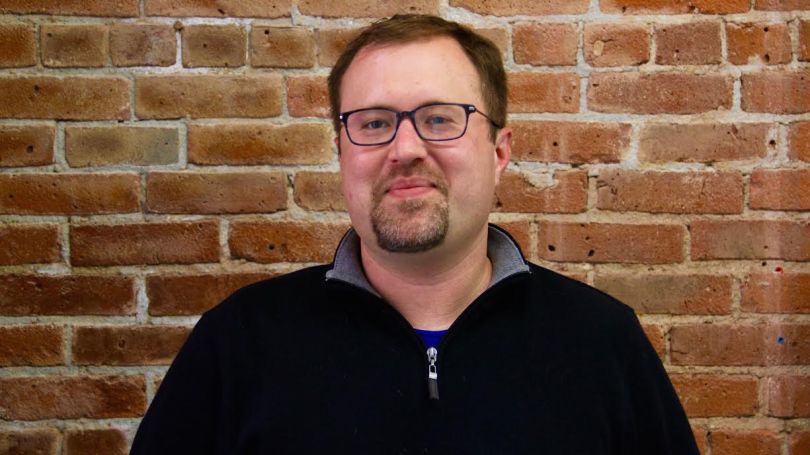 3Play Media co-founder CJ Johnson explains how a summer project at MIT turned into a fully fledged business that makes online video captioning available in a scalable, cost-effective way.
When did you have your "lightbulb" moment — that moment when the original idea for the company came to you?
Over the summer when I was at MIT Sloan, I worked for a group to caption about 100 videos that would be going online that fall. The market pricing for professional captioning at the time was much higher than I would have anticipated, but I gained an appreciation for why this was the case, as it was taking me a full day just to properly caption one video.
Traditionally, transcription is done from scratch and can take about six times real time. Determined to make the process easier, I started to experiment with speech and language processing tools. By the following spring, I was able to caption four or five videos a day instead of one. Since the process of combining speech recognition tools with human editing was more efficient, it meant I could make the end product more affordable. A summer project had turned into a promising opportunity to do something good for the world. We worked on an initial process prototype and found we had a way to create captions better, faster and cheaper than traditional methods.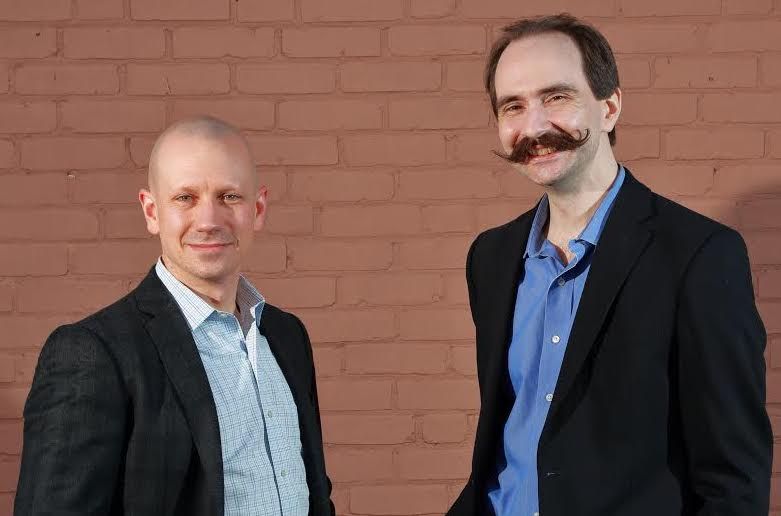 GreatHorn CEO and co-founder Kevin O'Brien shares how he and his other founders took advantage of a rich business opportunity at the intersection of security and communication — and have been riding a wave of success ever since.
When did you have your "lightbulb" moment — that moment when the original idea for the company came to you?
Having worked in the security industry almost the entirety of our careers — particularly as more and more infrastructure has increasingly shifted to the cloud — we knew that we would quickly enter what we consider to be the third wave of cloud adoption, where core business systems are increasingly moved from on-premise systems to modern SaaS alternatives. Whereas earlier transition points in infrastructure had to do with where systems were hosted, we were entering a world where we were witnessing a paradigm shift in how we interact with those systems.
Any kind of large-scale infrastructural change will bring with it new security challenges. Today's email environments, we reasoned, would be compromised not  by someone kicking a patch cable out of a server, or by way of volumetric spam, but by highly researched and well-targeted social engineering attacks. Proactive and resilient defense could turn the tide, but building that into the essential communication infrastructure that companies rely upon meant upending the expectations around email security.