Boston is no stranger to beautiful architecture.
From the barrel ceiling of the Boston Public Library to the venetian gardens inside the Isabella Stewart Gardner Museum, Boston is home to dozens of the country's most arresting spaces. So it's no surprise that tech companies at the forefront of innovation want exquisite interiors of their own.
These three companies have gone the extra mile in designing unique spaces for their employees to work, collaborate and unwind in.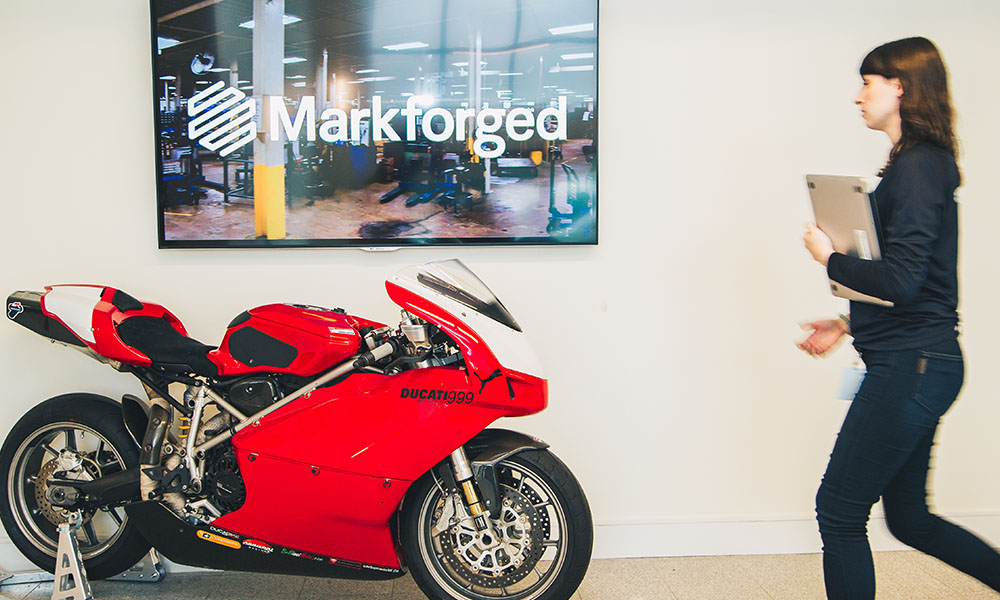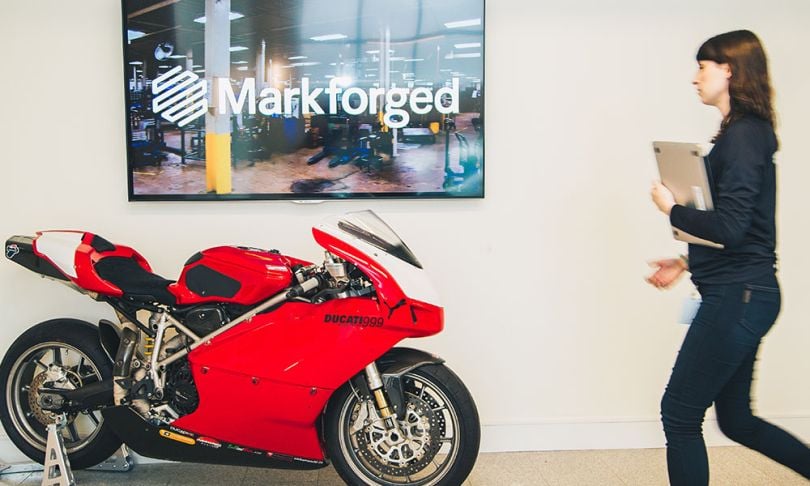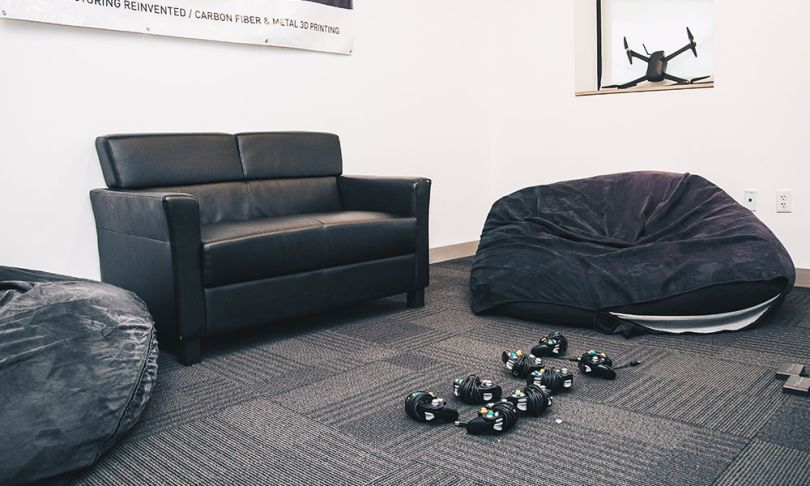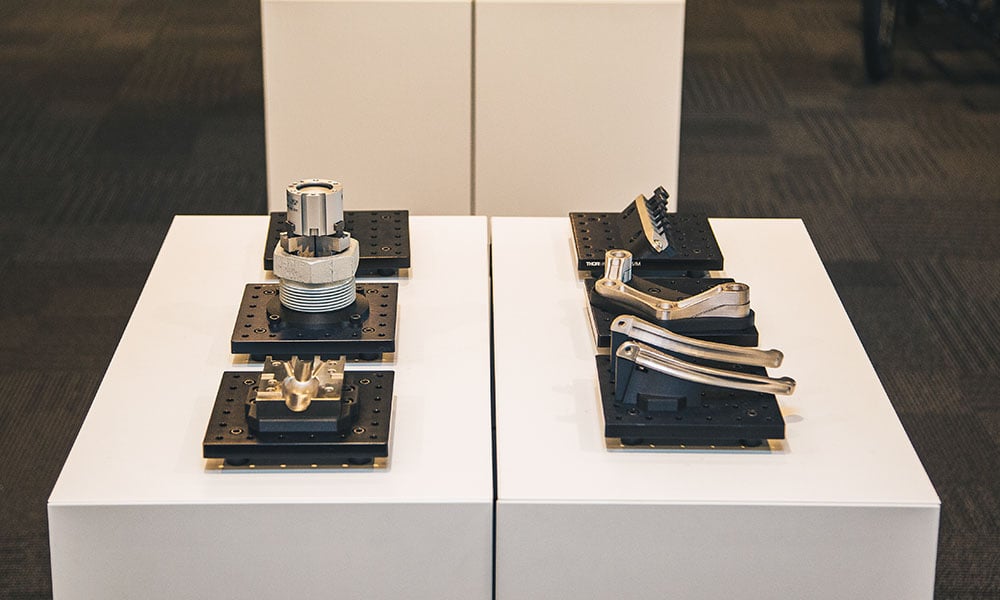 Watertown's fast-growing 3D printing company Markforged keeps their office space quirky with ping pong tables, video games, nitro cold brew on draft and plenty of cool things their printers have created. Emma Plouffe, senior manager of people operations, gives us the technical details.
Location: 85 School Street, Watertown.
Square footage: 32,000 square feet.
Favorite design feature: In our lobby, we've built a mini showroom featuring our award-winning 3D printers, an array of sample parts from our customers printed in metal and carbon fiber, and even a Ducati motorcycle. It's one of the first things you see and a fantastic way to introduce new people to Markforged and what we do!
Favorite employee hangout spot: One of our conference rooms, "Smash," features a number of different gaming consoles with bean bag chairs and couches. Employees love breaking up the day with some video games, plus it doubles a comfy and casual meeting space.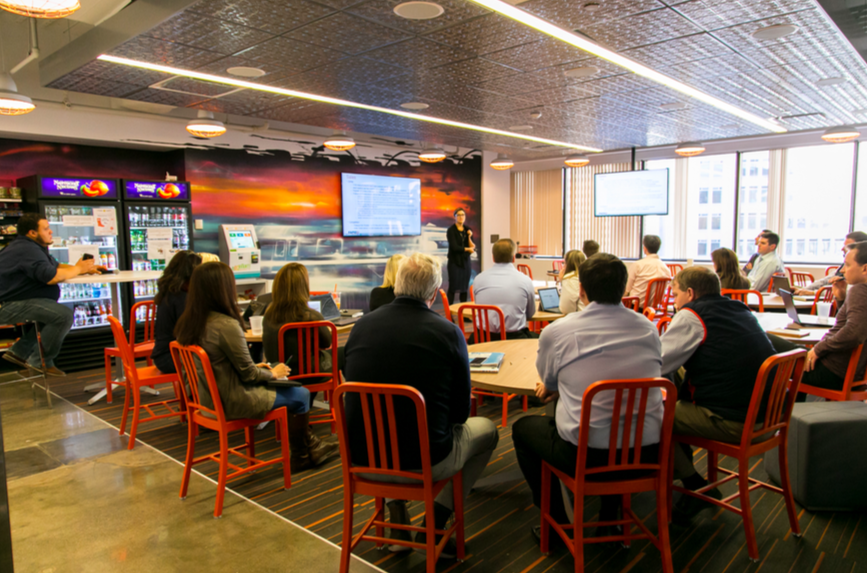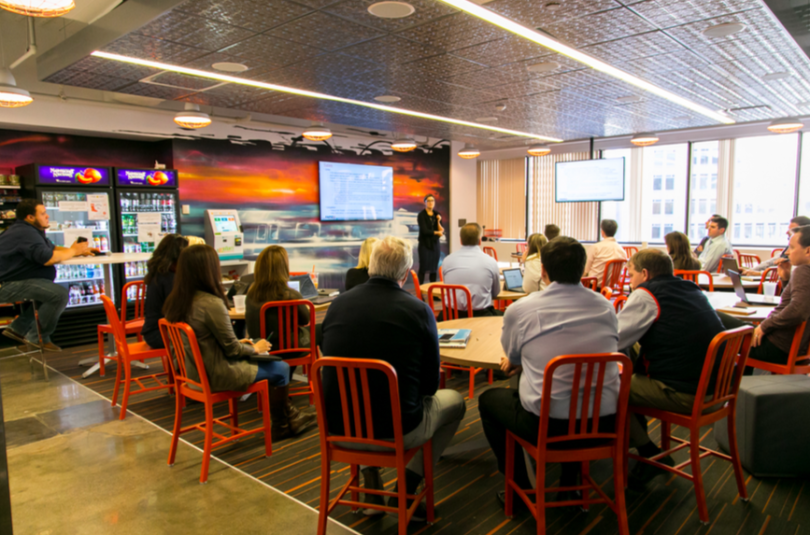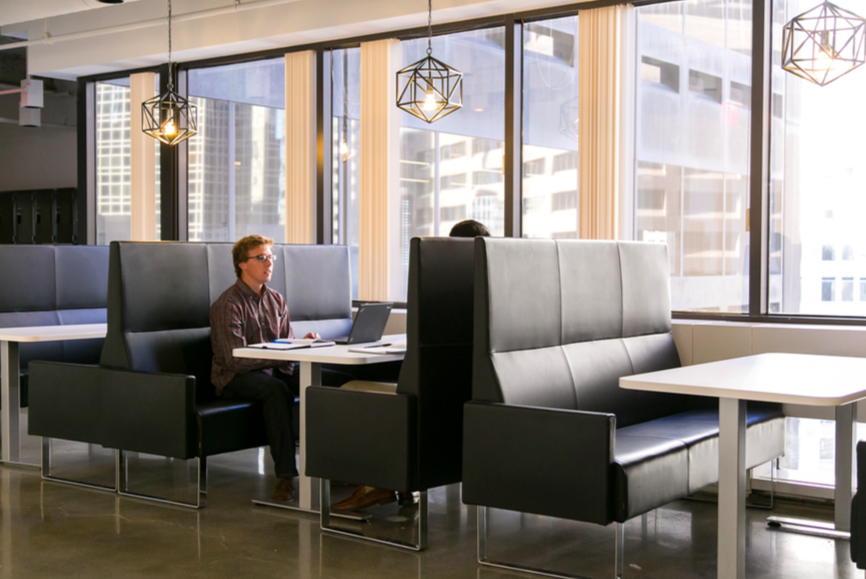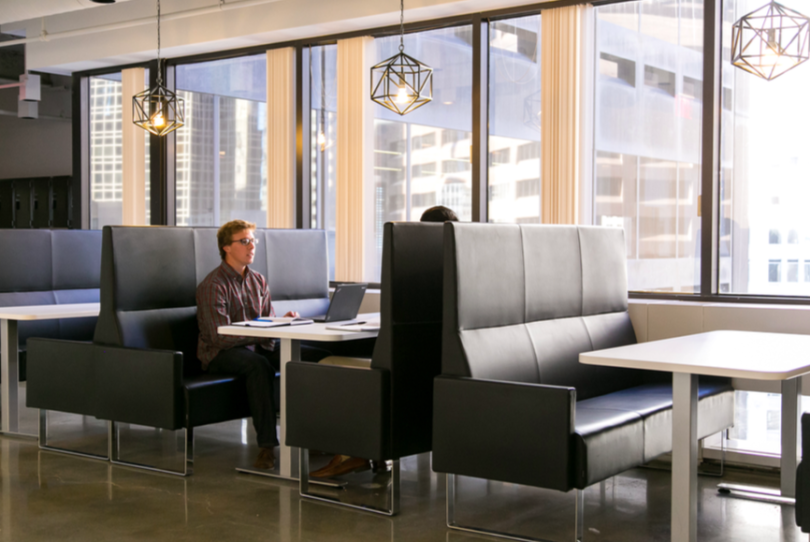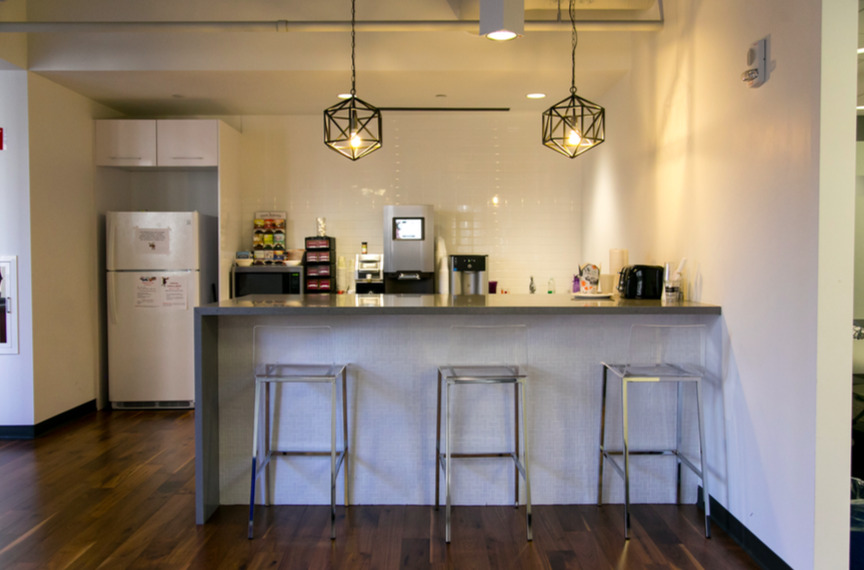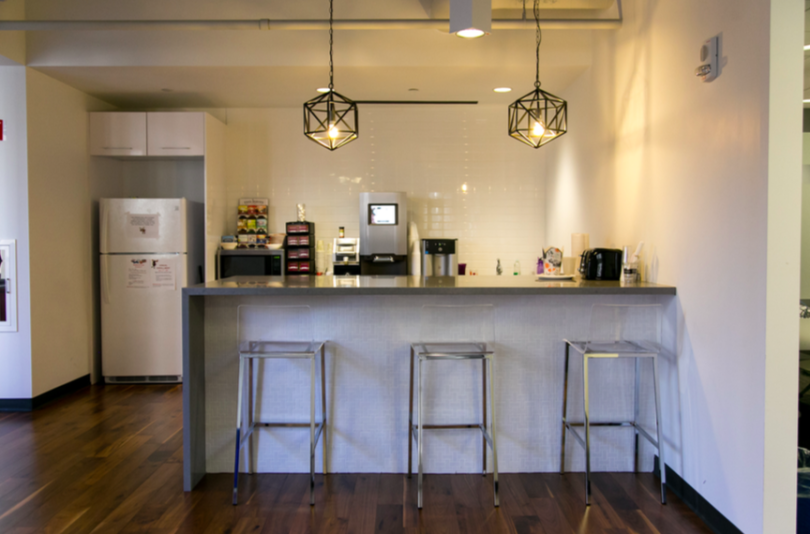 Rapid7, a leading provider of security data and analytics solutions for more than 4,150 companies, said its most popular employee hangout is the kitchen, which is chock-full of snacks. (Most of them are healthy.) Chief People Officer Christina Luconi said the company is particularly excited about designing a "workplace of the future" that will be implemented in all of Rapid7's future offices.
Location: 100 Summer Street, Boston. They're also building a new HQ at The Hub, located at 100 Causeway Street, set to open summer 2019.
Square footage: 76,000 square feet, currently. The Hub will be 147,000 square feet.
Favorite design feature: We love our current office space, but our coolest feature now is our mockup "workplace of the future" area on the 14th floor. Currently occupied by our marketing team, this space is where they are piloting new furniture, neighborhood concepts and conference room tech, and collecting feedback that will be adopted into all of our offices going forward.
Favorite employee hangout spot: Our café gets a lot of action; we use it for large team-learning sessions, Town Hall meetings, eating lunches together...or for just chatting over our (mostly!) healthy snacks.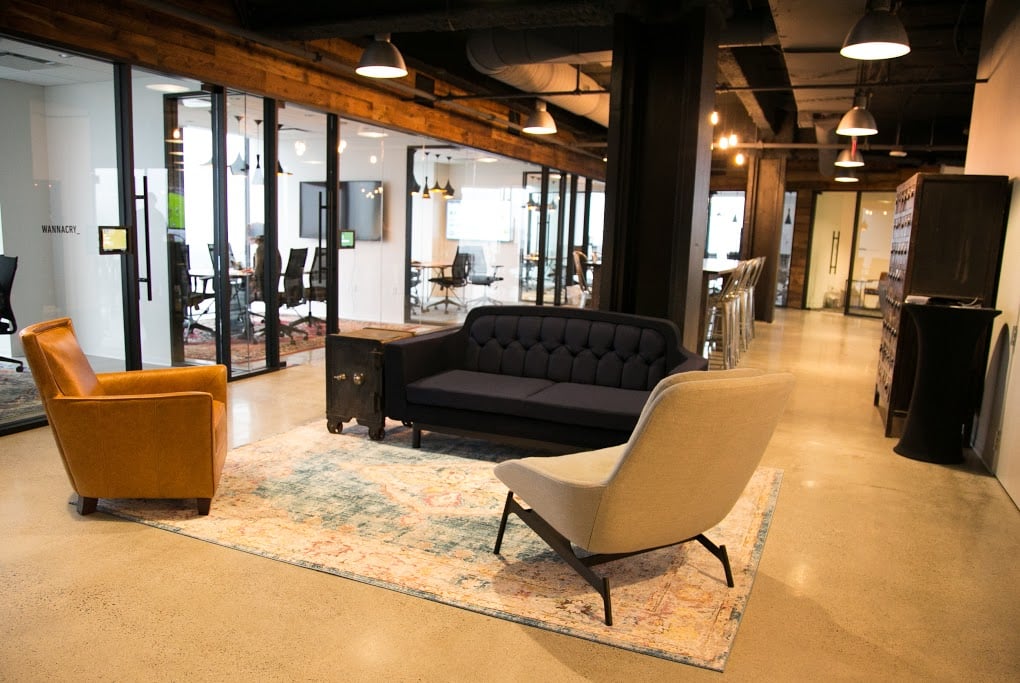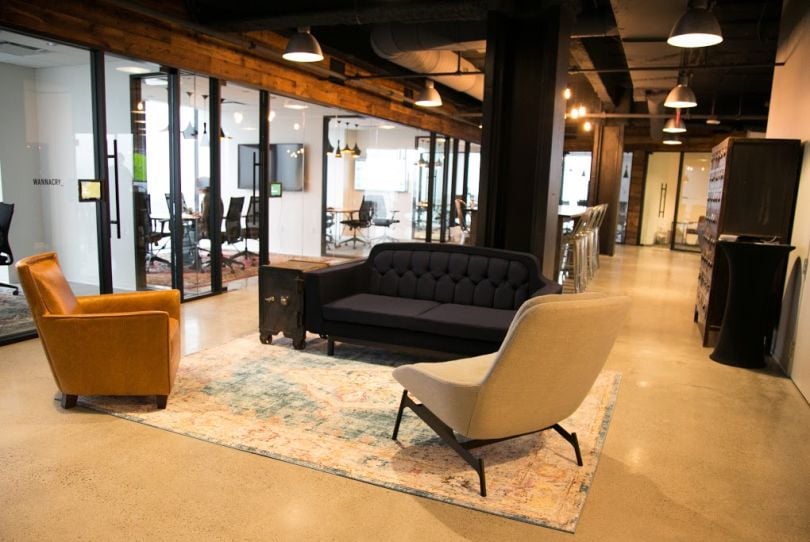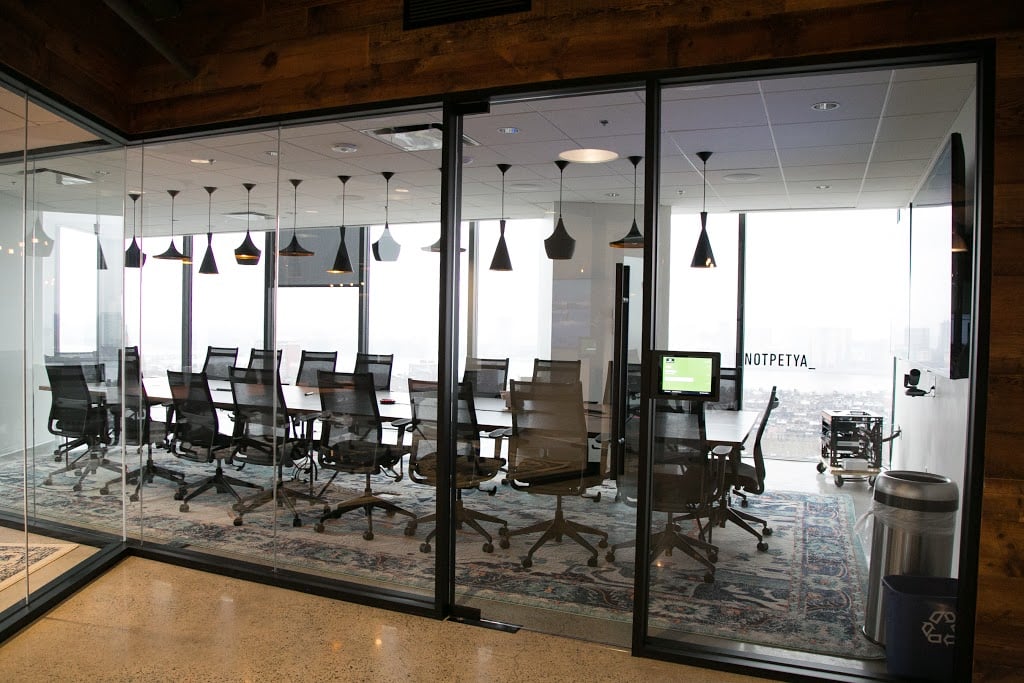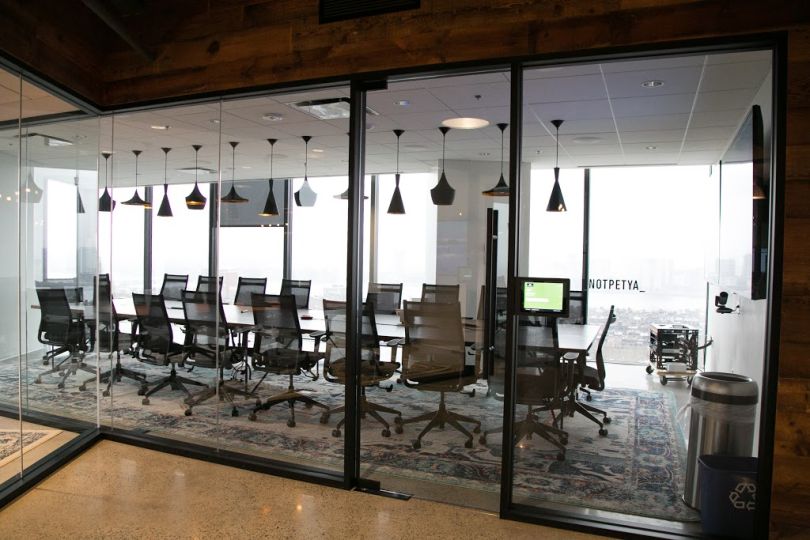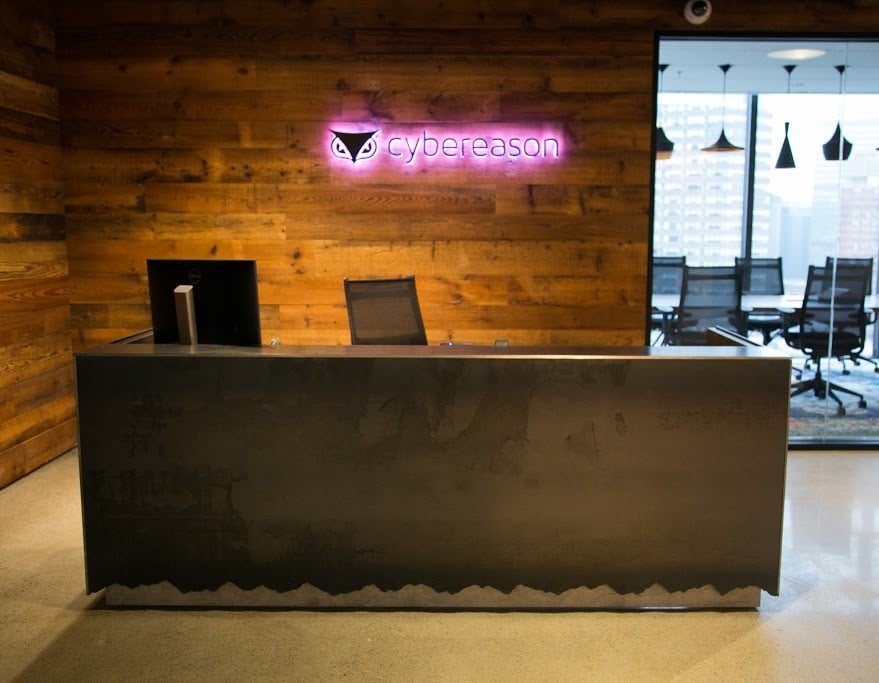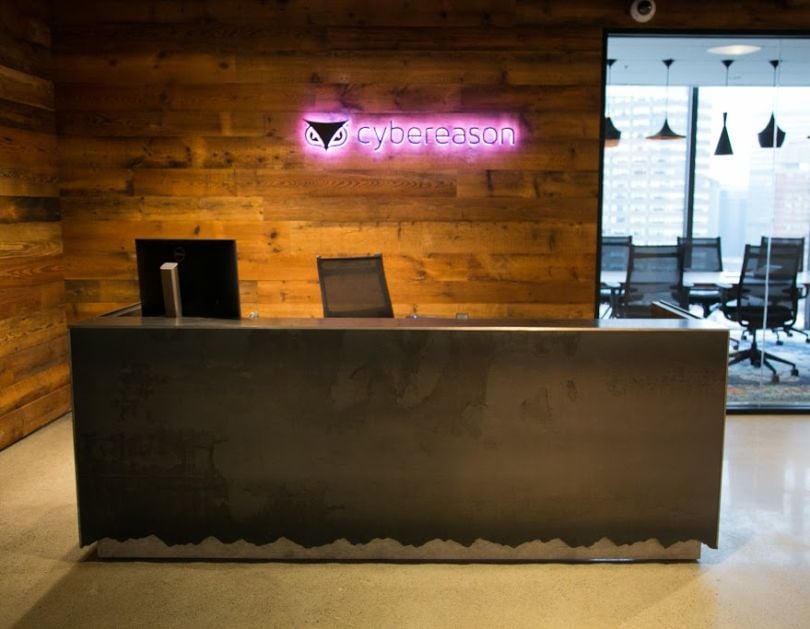 Inside the offices of Cybereason, a cybersecurity startup using cutting-edge machine learning and behavioral analytics to hunt cyber threats in real time, the company's owl mascot can be seen in wall murals and on neon signs. But to VP of Brand Cindy Klein Roche, hackable furniture is what makes the office truly unique.
Location: Hancock Tower, 200 Clarendon Street.
Square Footage: 30,000 square feet.
Favorite Design Feature: Our own apothecary and safe, complete with 100 locked drawers to test people's lock-picking skills.
Favorite Employee Hangout Spot: The "living room" complete with sofas and armchairs and a farm table where we can work and talk informally.