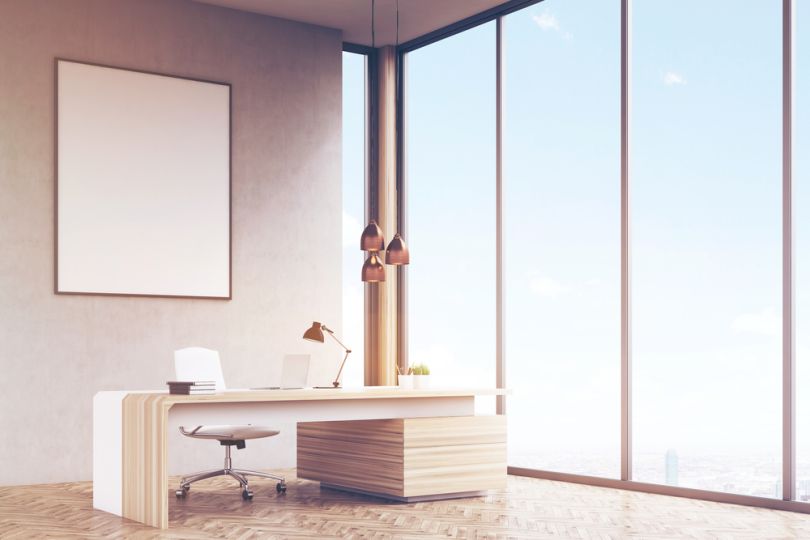 Behind every awesome tech company is a fearless tech leader leading the team and inspiring groundbreaking innovations.
We caught up with the tech officers powering three Boston companies to talk about industry trends, what they look for in job candidates and much, much more.
Toast CTO Jonathan Grimm said having "no ego" is crucial when working on the restaurant management platform's tech team.
What do you look for when hiring engineers?
Any good candidate for Toast fits our Toast Values — do right by the customer, be ego-free, let challenges inspire your drive, and make an impact. An engineer who possesses these qualities, and of course the right technical skills, would most certainly be a fit for our team.
What are the most important tech developments you're watching right now?
The top areas we're looking at in restaurant tech are mobility, customization, automation and some fun topics like facial recognition.
What sets your team apart?
I would point you back to our Toast Values, and especially call out "no ego" and "driven by challenge." On our team, you will see a VP working with an intern, all in an open workspace. We think challenging work is rewarding work and we don't have any egos about how we get to the finish line.
What are the biggest technological hurdles your team has faced? How did you overcome them?
I would say "the underfunded software project." My Toast co-founder, Steve Fredette, shares this sentiment. In his words: We were doing an evaluation for a critical technology system and narrowed our search to two vendors. One was clearly the leader but also more expensive, and the other was at a lower price point but seemed like it might be second-best. We asked for referrals; we received advice from one company that was using the lower-cost vendor who shared that it was basically an 'underfunded software project' and that while it worked okay for them at first, they quickly started wanting more from the system.
As a result, they were behind on development and had to resort to complicated workarounds. We chose not to be penny-wise and dollar-foolish and went with the more expensive vendor. As a result, we have been able to quickly scale and remain agile. I would advise others who find themselves in a similar situation to always think about total cost when choosing a new software partner.'"
Chief digital officer Bernie Gracy said he looks for engineers who exude "grace under pressure." Agero offers driving assistance solutions, including mobile apps and accident management services focused on bringing safety and convenience to drivers everywhere.
What do you look for when hiring engineers?
Having the requisite technical skills are table stakes. What makes a successful engineer at Agero is passion for the work, the project, our platform stakeholders, our clients' customers and for each other. Engineers should also have a dose of curiosity. Many of the challenges we face are problems that have never been solved before in our industry or using technology in a new way. 
We also look for "grace under pressure." We are in a mission-critical business, managing over 10 million roadside events each year for our clients, their customers and our service provider partners. Finally, candidates should value collaboration: the ability to work together to solve problems, deliver features, create new solutions and invent the future.
What are the most important tech developments you're watching right now?
The most important tech developments fueling our business is mobile, the cloud, serverless computing, big data, data science and machine learning.
What sets your teams apart?
Our teams live and breathe passion and pride. I have worked at great companies with talented people doing amazing work, and what has become obvious to me is that what sets us apart across the enterprise, not just in technology, is the sense that the work we do is mission critical and makes a difference. At Agero, people use our services in unplanned stressful times, when they are broken down on the side of the road, experience an accident, and are unsure where they are or what occurred.
What are the biggest technological hurdles your team has faced? How did you overcome them?
My team regularly pushes the limits of new tech. We were very honored to be featured in Amazon's Werner Vogel's keynote at re:Invent 2017 for our novel use of serverless in-mobile crash detection. The team is fearless and regularly overcomes hurdles in their path. The larger challenge is keeping up with the torrid pace of innovation of our current and prospective technology suppliers. It becomes the responsibility of everyone to constantly stay abreast and self-invest in developments in the tech sector because opportunities await.
PlacePass CTO Jeff Mathew said the two trends he's most excited about in the travel tech world are autonomous driving and blockchain technology.
What do you look for when hiring for engineers?
Beyond technical proficiency, there are three primary qualities we look for across all hires: strong problem-solving capabilities, a sense of ownership and innate curiosity. We've found that engineers with these qualities not only thrive in our environment but are able to contribute significantly to the growth of the business and strengthen the team. As a fast-moving startup, we are really looking for people who are flexible, excited by tough challenges and eager to make the most of the incredible opportunity we have before us.

What are the most important tech developments you're watching right now?
There are too many to list, but two that I find very interesting within the travel tech space are blockchain technology and the continued evolution of autonomous driving. Distributed ledgers provide customers an unparalleled level of transparency and trust, which could positively impact their behavior. Although the blockchain concept has been around for some time, the cryptocurrency movement has pushed the technology into full view, as a result, I look forward to the continued innovation around the technology and its further application in the travel space.
In terms of autonomous driving, the technology is evolving very quickly, and it is only a matter of time before it becomes the norm. The impact it will have on the travel experience will be disruptive, from how we get to an experience to the core experience itself. These next few years will be extremely exciting, so I am eagerly awaiting continued advancements in the technology, the accompanying changes in regulation and new spot-markets which will come up as a result of new opportunities.

What sets your team apart?
More than anything else, it is our positive attitude. At PlacePass we have a diverse group of people in every aspect: from core competencies to our personal interests, we are all so different. However, the one thing that we have in common is that every roadblock is viewed as a challenge or opportunity and we truly thrive by working together as a team. That attitude combined with a strong sense of determination has been our foundation since we opened our doors.  Working hard and supporting each other fosters a great environment, and we are always looking to build on that momentum.

What are the biggest technological hurdles your team has faced? How did you overcome them?
Like all startups, we have faced a variety of hurdles, but the lack of a defined sprint process proved challenging for us in the early days. When we first started, in our haste to move quickly and keep formalities to a minimum, we adopted a very ad hoc process for intake and prioritization. While that worked to some extent with a small founding team, it proved unmanageable as the team grew and we adopted a distributed footprint  It was clear that we needed to operate differently to be more effective as a group.
As cliché as it sounds, we worked through our problems as a team. We solicited feedback, held retros, and tested a variety of agile processes that balanced velocity with business impact. As we continue to grow, we incorporate good findings with best practices on a continuous basis, so we don't remain stagnant or wedded to approaches that no longer work for us. As a result, we've seen improvements on several fronts, including increased velocity, better morale, and higher-quality code.