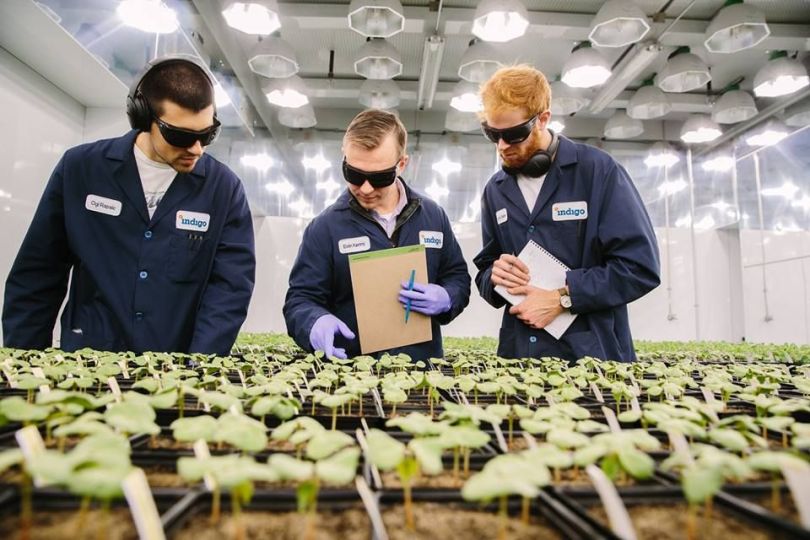 Indigo Agriculture, one of Boston tech's latest unicorns, added a bit more honey to the pot this week, raising an additional $47 million to close its Series D round at $203 million.
The largest investor in the second close was Investment Corporation of Dubai (ICD), which will hold a board observer seat at the company.
The round will support Indigo's global commercial expansion, as well as its investment in the plant microbiome, in which the company identifies beneficial microbes that naturally reside within plants, and applies those microbes to modern seeds to increase crop productivity and resilience in the face of environmental stressors, pests and diseases.
Indigo will also invest in the development of software and data tools that help farmers improve profitability, offering insight into farmers' yield results, as well as delivering advice for future growing seasons.
"Indigo is working on solutions that address the massive problems of food security and the effects of agriculture on environmental and human health," said David Perry, Indigo's president and CEO, in a statement.
Indigo announced the closing of a $156 million Series D round in September, which brought the company's valuation to $1.4 billion and gave it unicorn status. The first Series D close also made Indigo the top-funded agtech startup of all time.
Indigo's team is divided between their Charlestown headquarters, their commercial and marketing base in Memphis, their sales office in Yoder, Kansas, and two new international offices in Argentina and Australia.
In the past year, they have more than doubled, growing from 75 to more than 200 employees, with 75 percent of their workforce in Boston.