Good sales teams are notorious for being able to balance competition with teamwork, focus with fun. Whether they're competing to win the latest monthly incentive or throwing a party to celebrate crushing a quarterly goal, sales teams know how to have a good time.
We talked with five sales employees from tech companies in Boston about the traditions and cultures that make their sales team special. Here's what they had to say: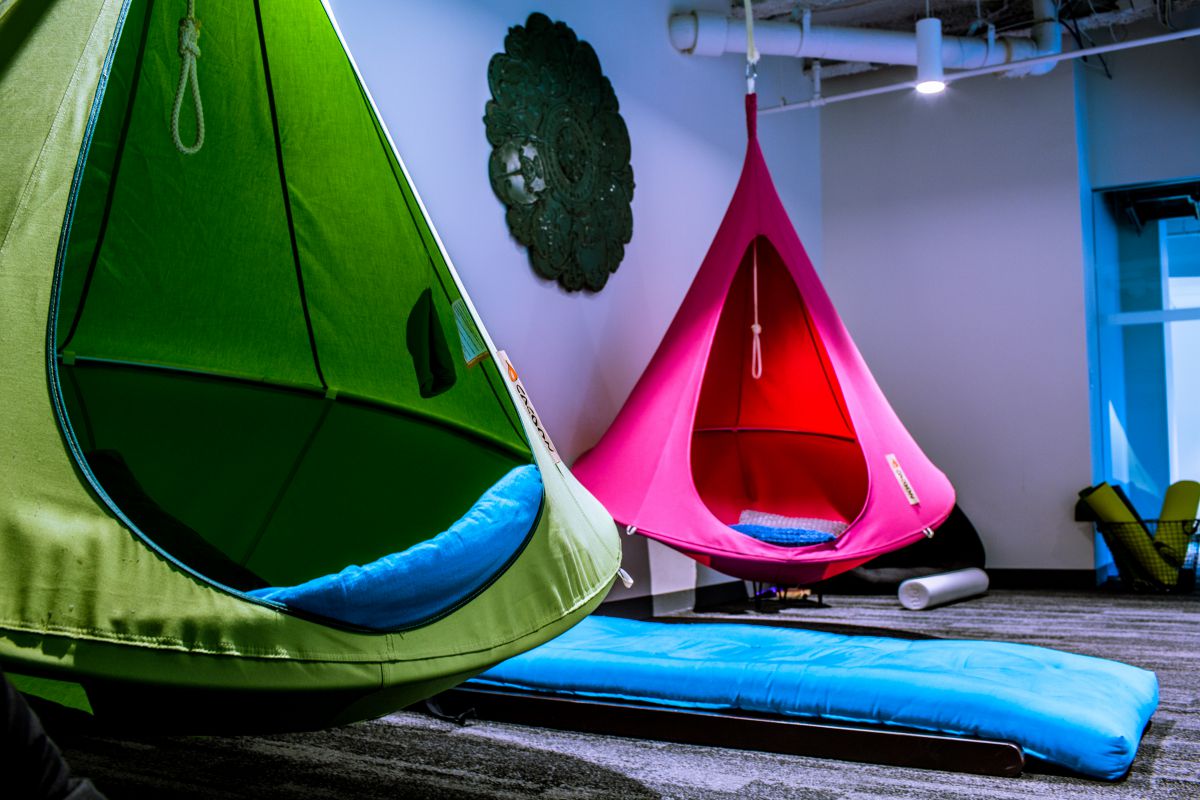 Acquia is a digital experience company that helps companies like Intuit, Warner Music Group and Stanford University transform their digital business with Acquia's open cloud platform.
Responses via Katie Guido, Manager, Account Management Operations at Acquia
How would you describe working at Acquia?
Fun — for a variety of reasons. The space we're in is technical, complex and super fast-paced. Each and every day presents an opportunity to be challenged, learn and grow. Statements encouraging us to do the right thing and be committed to awesome are posted prominently in our main lobby; I see these in action every day at Acquia. And it certainly helps having great perks like cold brew coffee and beer on tap!
Why do you love it?
I started at Acquia right out of college as a business development rep, and in my almost three years here have been given multiple opportunities to try new things, progress and grow my career. I'm thankful to be in a company that cares about its people and about promoting from within. As an account manager working directly with our customers, I also appreciated the commitment to partnership and passion for customer success. And I love the collaborative culture here — every single day I get to work with smart, determined people who keep me on my toes and teach me something new.
What is the sales culture like?
Energetic. Before starting at Acquia, I wasn't exactly sure what a "sales culture" would be like. I was really happy to find our culture encouraged not just individual contribution and success but also having a team-focused mentality. The slogan at our Sales Kickoff this year was to #WinAsOne, and I think that is crucial to our success as a sales organization. As individuals we are all competitive and highly motivated to be the best at any given thing, but collaboration and teamwork are key. We can learn a lot from the successes and failures of our teammates — teamwork makes the dream work!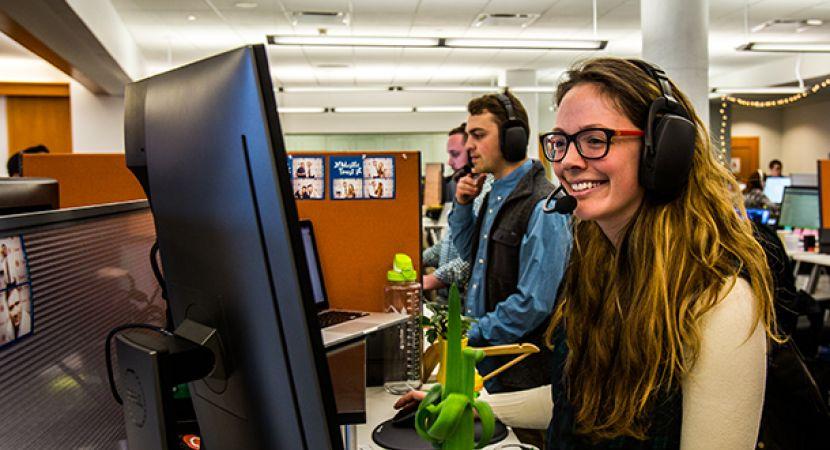 Toast is a mobile point of sale system for the foodservice and hospitality industry that provides a scalable solution for table-side service, real-time reporting, insights into labor efficiency and menu performance and ordering tools.
Responses via Jackie Sabol, Sales Manager at Toast
How would you describe working at Toast?
Working at Toast is exciting, challenging and inspiring. We have the most passionate leaders, and their enthusiasm is contagious. Every day provides opportunities to learn something new and to grow. At times it's easy to feel overwhelmed, but managers are incredibly supportive and work hard to bring out the best in each employee. It's a positive environment with a progressive company culture — there are lots of clubs, volunteer opportunities, etc...and Toast has a diverse group of employees from all different backgrounds. Plus, it's easy to make friends at work, so you get to work with your buddies which is always a good thing!
Why do you love it?
I love working here because the enthusiasm is contagious — from the top of the chain down, everyone is eager to provide our customers with the best experience possible. We are literally changing the way customers view POS. On a more personal level, I love working for a CEO who does not shy away from standing up for those who need it the most — for example, he did not stay silent when Trump tried to enact the immigration ban — to me, this shows fortitude and assures me we are a company for everyone and anyone. It would have been easy to stay silent, but he chose not to!
What is the sales culture like?
The sales culture on my team here at Toast is extremely challenging and really fun! My team, while always on the road, is tightly knit and we all go out of our way to help each other when we can. We've got a lot of support coming from many different directions. You get the sense that everyone is rooting for you, and sales leaders are always working on ways to help us become successful.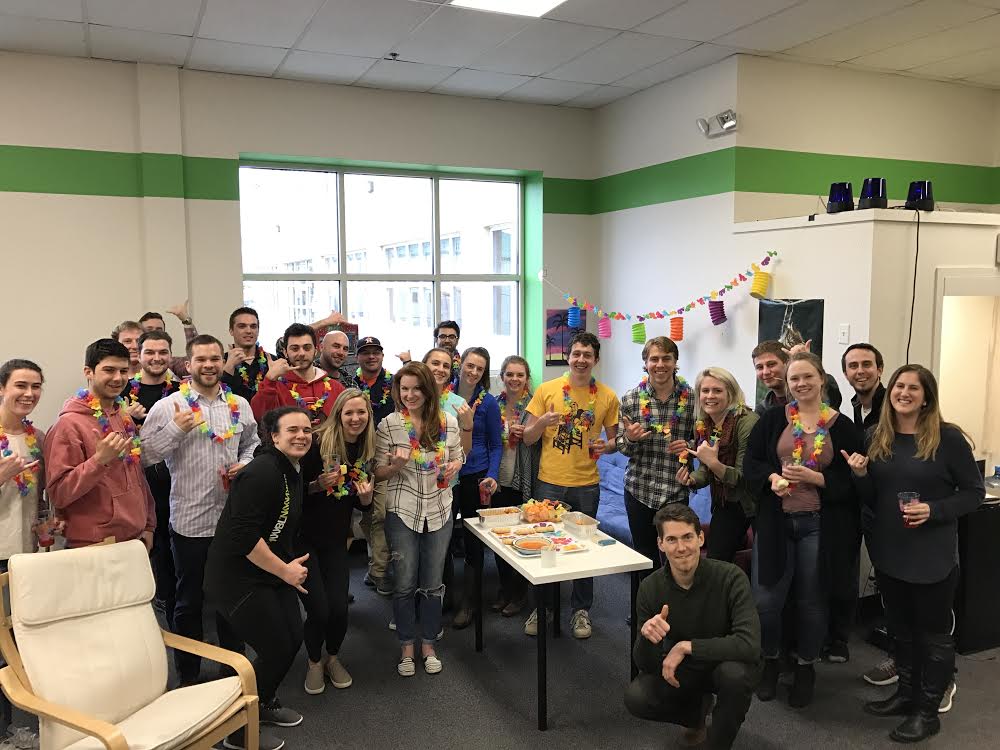 FareHarbor is a fast-growing reservation platform in the tour and activity industry.
Responses via Bora Yavuz, sales operations manager at FareHarbor
How would you describe working at FareHarbor?
"If you do what you love, you'll never have to work a day." - Confucius. Here at FareHarbor every day is fun, fast-paced and competitive. We play tons of games to boost sales performance and keep work interesting. We got our start on the coast of Oahu, and "Ohana" is at the core of what we do. We think of our coworkers and clients as one big family.
Why do you love it?
Our workforce is young and driven: I am surrounded by ambitious people who challenge the status quo every day. We feed off of winning and continuous improvement. Management is transparent: Expectations are clearly communicated with specific, measurable and attainable goals. We also have many shared interests; many of our colleagues can often be found surfing, mountain biking, skiing or climbing. And there's beer on the regular!
What is the sales culture like?
We're a competitive group that supports each other. We actually like to think of ourselves more as teammates than coworkers. As a result, we're constantly pushing each other to improve!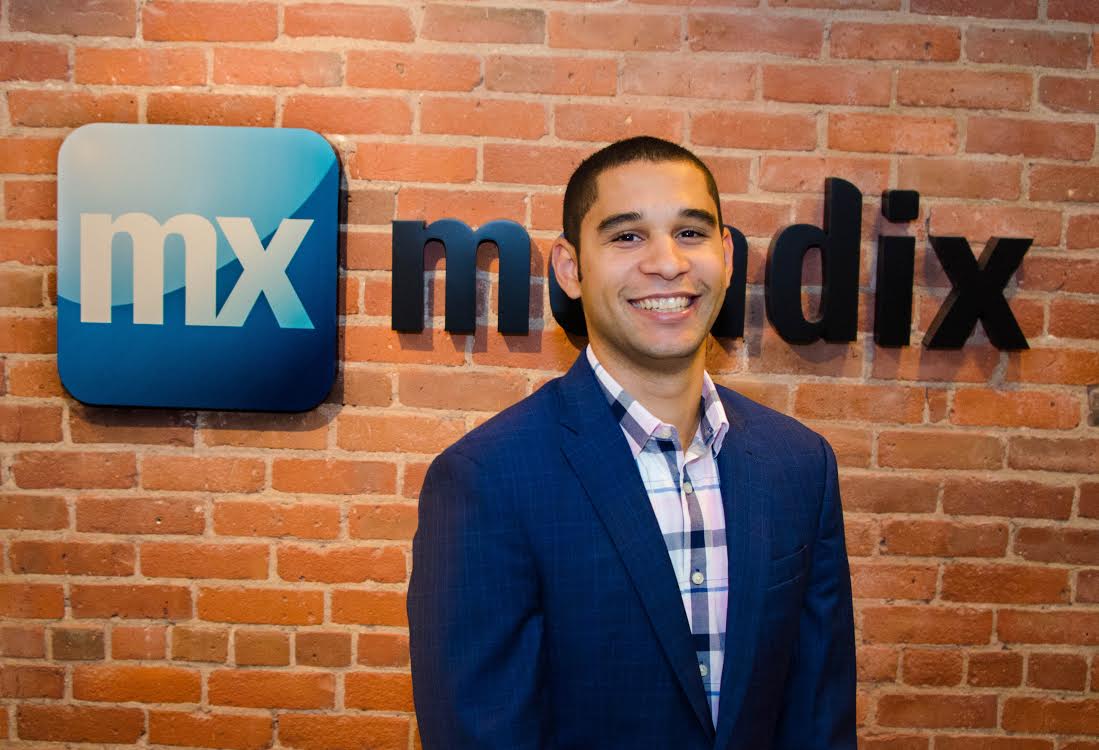 Mendix offers a platform that makes it possible to build custom web and mobile applications that create better customer experiences and improve operational efficiency.
Responses via Mo Collins, Enterprise Account Executives at Mendix
How would you describe working at Mendix?
I've had a number of roles at Mendix over the last four years and I describe that time as positively challenging. As a person who craves constantly learning and being able to impact an organization, I can say my journey has held its side of the relationship. While you're given the freedom to forge your own path, you're given consistent support from the top down to help achieve that. I can pull aside or call any person in the organization (executive team included) to pick their brain or ask for guidance. And coming from a previous company of 50,000 employees — that's saying a lot! Now, I will add that with that access is a two-way street so there's a lot of visibility across the organization. I know my efforts are seen and that I can expect constructive feedback on them. Work aside, the type of people have made Mendix a really fun environment to be in. I've had my fair share of memorable experiences during our annual company kick-offs. And, it's typical to hang out with colleagues on a Thursday/Friday evening. Overall, the people at Mendix make it's a relaxed, vibrant and inviting culture.
Why do you love it?
I feel like I am the master of my destiny. This is an environment where if you are self-motivated and have an innate hustle, you will excel. We have a very supportive team environment with an executive team genuinely interested in your success. Need help here, just ask!  
What is the sales culture like?
One of the strongest characteristics of our sales culture is being team-oriented. There's a natural tendency to compete with colleagues (which we definitely do), but a high-tide rises all ships. Sharing best practices and providing feedback is a normality for all reps. Ultimately, each rep is expected to act as their own business — generating pipeline, deal progression, quarterbacking resource needs (internal and external), etc. But if you're self-motivated and view sales as a craft, Mendix is the right spot.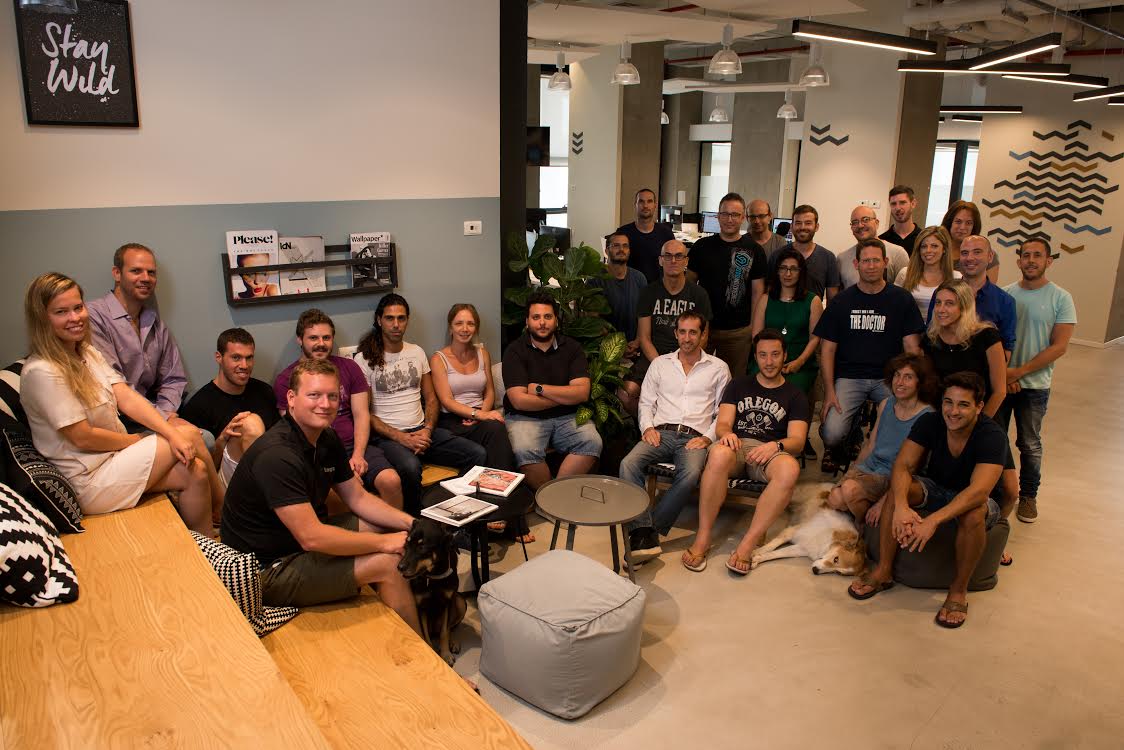 Logz.io uses machine learning and human insights to automate processes in developer and infrastructure operations. This lets coders and systems administrators work together more effectively on product development.
Responses via VP Sales Bridget Gleason at Logz.io
How would you describe working at Logz.io?
Working at Logz.io is fast-paced, collaborative and intense. We're in a great market — the confluence of big data analytics and artificial intelligence. It's exciting to be involved in a space that is growing and changing so rapidly. What we do each and every day is important. The company is headquartered in Tel Aviv and the company culture reflects that. Israeli companies are known for their technical innovation, drive and a "winner takes all" mentality. We definitely feel that energy in our Boston office despite the 5,000 mile and seven-hour time difference. We're one team.
Why do you love it?
I love the Israeli culture and influence. We embrace radical candor and transparency, as well as respect for one another. There is a commitment to the team and to winning, which brings with it a sense of both purpose and excitement. As with most things, the people make the difference.
What is the sales culture like?
First and foremost, we're a team that is both collaborative and competitive. Trust is the basis of our relationships with one another as well as our customers. As is consistent with the values of the company, we practice candor and transparency — and humor as well!  Since we're a young company in a growing market, there is still a lot that we are figuring out. Each sales rep needs to be able to handle a fair amount of ambiguity while maintaining focus on the goal (revenue!). We win together and lose together. At the end of the day, we're truly a team.
Responses have been edited for length and clarity.
Photos via companies