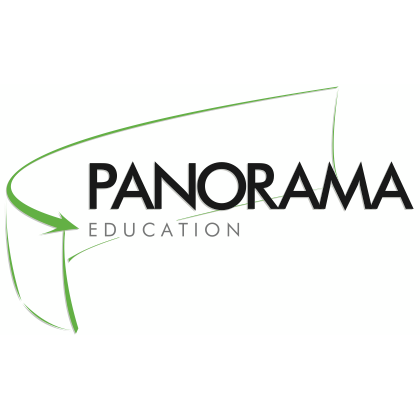 Talent & Operations Coordinator
Panorama is on a mission to radically improve student outcomes by helping educators act on data. We're working toward a world where every student has great teachers, great schools, and a great education. Thousands of schools use the Panorama platform as an important tool for improving education through data, from helping teachers hone their practice, to engaging with families, to building school culture, and beyond. Panorama is rapidly growing: today, more than three million students receive a better education because of Panorama, and we hope to serve many millions more students in the coming years.
On the talent team at Panorama, we value our candidates. They are our advocates and our champions, not just cover letters and resumes. As our Talent & Operations Coordinator, you will plan and execute a candidate experience that reflects and promotes Panorama's mission and culture. From introduction emails, to coordinating interviews, to planning a new hire's onboarding schedule, to supporting candidates who turn into teammates, you are warm, promptly responsive, and helpful. Every interaction is a chance to build Panorama's employer brand and you strive to build genuine relationships with every candidate you meet. You will carve out this entirely new role, setting a high bar for excellence and evolving the function as you master it.
More about the role:
Sourcing - Build lists of prospective candidates by leveraging Greenhouse, LinkedIn, Entelo, AngelList, Google searches, etc. with an insatiable curiosity for finding new creative avenues to reach great talent.
Scheduling -Thoughtfully craft interview schedules so that candidates and Panorama interviewers have the most positive experience possible.
Candidate experience - Prepare candidates with interview logistics and best practices to set them up for success. Greet candidates when they arrive so that every prospective new hire has a warm, welcoming experience and leaves the interview hoping to work for Panorama. Think of new and creative ways to enhance the candidate experience and build Panorama's reputation for being a great place to work.
Data - Become an expert in Greenhouse (ATS) reporting and reflect constantly on how we can improve process efficiency and candidate happiness.
Onboarding Support - Foster a welcoming and inclusive environment for new Panoramians joining our team by providing logistical support throughout the onboarding process. This includes communicating with new team members prior to their start dates, mapping out the onboarding schedule for each onboarding cohort, prepping materials and creating accounts. Help shape the future of our onboarding process, identifying opportunities for improvement and scaling as the organization grows.
Talent Operations - Maintain our people management and payroll platforms to ensure that employee information is accurate and up-to-date.
This role is for you if:
You are looking for your first or second job and you're eager to learn or hone your Talent and HR craft

You are empathetic and trustworthy; you will handle highly sensitive employee and organization information, commitment to confidentiality is crucial

Providing outstanding customer service gives you pure joy

You are a natural networker; you love making connections and building relationships across folks with all kinds of backgrounds and experiences

You love goal setting and have many examples of hitting or exceeding your goals

You are organized and have proven self-management practices
Even better if you:
Have customer service and relationship building experience (in-person and/or over the phone)

Have experience (work or education) with human resources related concepts

Have experience with and LOVE Boolean searches
Panorama Education is dedicated to building a diverse and inclusive company because we serve students, educators and families from tremendously diverse backgrounds and identities across the country; we've seen how our product and impact are strengthened the more we reflect that diversity. In addition, we have found (and we believe the research) that diverse teams are higher-performing, and we embrace the varied perspectives that our team members share with each other.
Read Full Job Description