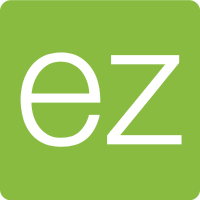 Senior Technical Recruiter
ezCater is the #1 online -and the only nationwide - marketplace for business catering in the United States – a $21 billion market. Our 850K+ on-time ratings and reviews, our 51K+ caterers and restaurants, and our 5-star customer service make it superbly easy for business people to find and order great food for their meetings. We're backed by Insight Venture Partners and Iconiq Capital, we're on a path to $1B in 2019, and we'll get there - even more surely if you come help us.
As a member of our Talent engine, you will focus on creating mutually beneficial recruiting processes for our engineering hiring managers and candidates alike. You will be more than just a "head hunter." You will be responsible for implementing initiatives critical to our success, increasing the visibility of the ezCater talent brand and reputation as a world-class engineering team. You are constantly improving your skill set and always pushing to find ways to enhance ezCater's approach to recruiting.
 You will:
Support engineering recruiting. Improve upon processes, increase efficiency and foster our culture as we scale.
Contribute to the evolution and growth of our talent brand by thinking like a marketer.
Be a cultural ambassador for our engineering team. Coordinate and attend events, build relationships and engage with the tech community via blogs, meet-ups, open houses and more. You will be a tireless advocate for our engineering team.
Be the first step in our process. You are capable of screening candidates for necessary technical skills. You will leave all candidates with the best possible impression of ezCater. You speak the language.
Identify, engage and hire the top engineering talent in Boston.
You have:
Seen it all. You're a boutique technical recruiter or an in-house technical recruiter at a fast growing company, and you are looking for your next challenge. Ideally, you have experience in both agency and in-house environments.
More than just recruiting skills. You think outside the box. You are creative and innovative in driving inbound candidates.
A strong understanding of full stack engineering. You can read a resume, a LinkedIn profile, and a GitHub page to find talent with the right skill sets.
A strong understanding of Open-Source technologies. We're a Ruby shop. 
The ability to turn cold outreach into warm leads through research, approach and follow through.
A passion for building diverse teams.
This is a critical hire. You will help build ezCater's talent department and help us define our approach and presence. We are looking for someone who is passionate about the role recruiting plays in fast-growing companies.
Here's what you'll get from us: Cash, stock options that you'll help make worth a lot, sane working hours, the usual holidays, all-you-can-eat vacation, 401K, health/dental/FSA, long-term disability insurance, subsidized T-passes, partial gym membership reimbursement, a great office smack-dab in Boston's Downtown Crossing, a tremendous amount of responsibility and autonomy, wicked awesome co-workers, cupcakes (and many more goodies), and knowing that you helped get this rocket ship to the moon.
ezCater is an equal opportunity employer. We embrace humans of every background, appearance, race, religion, color, national origin, gender, gender identity, sexual orientation, age, marital status, veteran status, and disability status. At the same time, we do not employ jerks, even brilliant ones.
Read Full Job Description