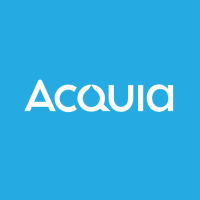 Proposal Coordinator
Acquia, is transforming the digital strategies of companies all over the world with our open cloud platform. We are passionate and relentlessly committed to helping our clients create digital experiences that are more relevant, personalized, and built for a fast-changing, always-connected, mobile-first world. Headquartered in the US, we have been named as one of North America's fastest growing software companies as reported by Deloitte and Inc. Magazine, and have been rated a leader by the analyst community and named one of the Best Places to Work by the Boston Business Journal. We are Acquia. We are building for the future of the web, and we want you to be a part of it.
The Proposal Coordinator will work as a member of the Sales Operations & Enablement Team, and alongside cross-functional teams to develop compelling RFP responses/proposals to support ongoing worldwide sales and company success. They will also partner with the Proposal Manager to support the coordination of the Strategic Deal Center, Win/Loss program and ongoing Enablement programming.
Responsibilities:
Coordinate with sales team, cross-functional proposal teams, and Proposal Manager to prepare proposals, including deadline-driven project management, documentation, formatting, compliance, writing, strategy development, editing, and proofreading.

Ensure every proposal submittal is accurate, compelling, and submitted on time.

Respond to internal requests for templates, content, and company information.

Meet strict deadlines by establishing proactive project plans.

Read and analyze RFQ/RFPs to understand requirements and customer need.

Edit proposal drafts for grammar, messaging, clarity, and compliance.

Develop strong working relationships with technical and non-technical teams across the company.

Manage proposal files, support internal content management tools.

Coordinate scheduling for the Strategic Deal Center, Win/Loss programming and Ongoing Enablement sessions.

Assist with team functions, including ordering of supplies, materials or other event logistics.
Qualifications:
Bachelor's Degree in Marketing, Journalism, English or related technical or non-technical field.

1-3 years of work experience.

Eagerness to learn new skills.

Strong organizational, interpersonal, and communication skills.

Ability to multi-task, be proactive, work independently or in a team setting and establish priorities with a wide range of colleagues.

Ability to work well under pressure in a dynamic, deadline-driven environment while maintaining a positive outlook/sense of humor.

Excellent attention to detail.

Strong writing, editing, and proofreading skills.

Proven proficiency in Microsoft Office, especially Word.

Experience with Ombud, TalentLMS or Sales Content Management tools a plus.
 Acquia is an equal opportunity (EEO) employer. We hire without regard to age, color, disability, gender (including gender identity), marital status, national origin, race, religion, sex, sexual orientation, veteran status, or any other status protected by applicable law.
Read Full Job Description