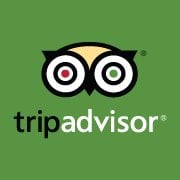 Director, Learning & Organizational Development
TripAdvisor is seeking an experienced Director of Learning & Organizational Development (L&OD) to provide a range of consultation services to executive leaders and senior management on key strategies and initiatives to driving a high performing organization. Reporting to the Vice President of L&OD, this person works collaboratively at all levels to ensure that key HR and business processes inform and support each other and lead to continuous improvement of organizational and individual performance.
This role creates and implements multi-faceted development programs that support the organization's succession and workforce planning objectives and foster a highly engaged employee population. The focus is on improving business results through changes to processes, systems, structure, culture and/or ways of working. This is a strategic partner and change agent who develops solutions for specific business problems, aligns stakeholders to objectives/plans and embeds them in the organization.
What you'll do:
Bring key stakeholders together to assess challenges and performance gaps, identify root causes and appropriate interventions/solutions and then design/develop/support and/or lead the implementation of those recommendations

Help to establish organization wide processes and initiatives that create a positive work environment and employee engagement

Influence and/or support changes in organizational behavior. Serve as an internal consultant to facilitate team building; resolve group conflict and changes in group strategy/directions/expectations

Partner with other HR functions and business leaders to ensure fully integrated and enhanced client/organization initiatives

Lead/support projects aimed at improving business results through changes to processes, systems, structure and culture

Design, develop and/or implement a wide variety of learning approaches/solutions to address specific organizational and/or development needs

Provide support, coaching, tools and interventions to HR partners and Business Leaders to address key group/organizational issues or priorities

Identify appropriate delivery approaches and resources; manage accordingly to ensure successful and meaningful results

Develop mechanisms for measuring impact of various initiatives as well as ongoing tracking, analysis and enhancements

Conduct assessments and diagnostics to uncover trends and insights, identify causes of organizational/group issues and then implement/support recommendations/initiatives to address those issues

Other responsibilities as needed to address organizational or business needs
What we seek:
6-10 years experience in Leadership and Organizational development and/or HR Generalist/Business Partner roles

10+ years business experience

Excellent written/oral communication skills

Ability to effectively interface with and influence employees/managers at all levels of the organization and across functional/geographical lines

Exceptional results orientation with demonstrated personal initiative and customer centric perspectives

In depth experience with multiple approaches and technologies related to change, performance management, talent management and development initiatives

Flexibility and adaptability to shifting priorities and/or organizational needs

Ability to think and plan strategically but follow through and act on the tactical requirements needed

Master's degree in Business, HR or related field preferred

Some travel required
*LI-LM1
Read Full Job Description