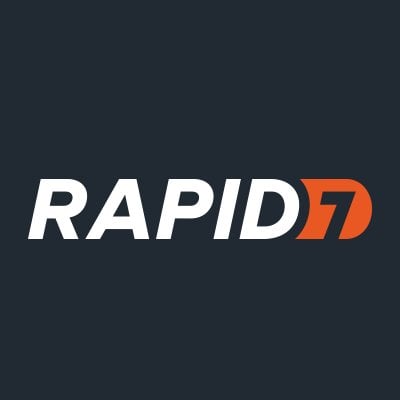 Customer Success Engineer
Job Overview
The Customer Success Engineer is responsible for driving customer adoption and ensuring product implementation and usage is delivered to the solution's highest potential. The Customer Success Engineer is the "5-tool player" of the Customer Success team, who will perform a wide variety of technically-oriented tasks associated with promoting customer success, including:
Ensuring successful product implementation and usage through in-depth environmental and solution discussions and planning
Provide customer enablement and understanding of how Rapid7's solutions enhance their specific security programs
Technically review (including demonstrations of) our solutions and their use-cases to new key contacts and administrators within customer organizations
Work as an equal partner with the Customer Success Manager to secure the technical win during the renewal sales cycle in competitive situations
Suggest specific technical best practices or Rapid7 services to maximize the effectiveness of the solution in support of their security program
The Customer Success Engineer will serve as a "glue player" in-between multiple organizations including support, customer success, professional services, training, and development to name a few.
Their overall goal is to ensure every single customer is set on the correct path for success. If you are comfortable going toe-to-toe in a technical discussion with engineers and then shifting gears and having a brass-tacks business conversation with a CIO, this may be the opportunity for you.
Job Responsibilities
Possess presentation-ready knowledge and product expertise on all Rapid7's product groups, with specialized expertise in the security solutions
Translate customer business objective and technical challenges into business solutions based on Rapid7 products
Preemptively enable and guide customers to maximize the value out of their purchased solutions
Ensure customer's business objectives are clearly understood and their implementation plans will meet those goals absolutely
Interface with Customer Success, Support & Services to ensure customer experience is consistently on best path
Manage and oversee the delivery and execution of quality training and on-boarding
Review, and sometimes re-orient/train, customers about the usage of our products
Deliver presentations and participate in conference call discussions and face-to-face meetings to architectural groups, major lines of business, and C-Level executives.
During the renewal process, articulate how Rapid7's solutions technically meet the customer's requirements and assist Customer Success Team in technical (re)qualification as needed.
Secure Technical win during renewal evaluation processes
Articulate and demonstrate Rapid7's solutions and position products relative to competition.
Provide education and evangelizes services offerings to customers
Job Qualifications
Experience level to 3-5+ years of relevant IT/Security related experience

Previous experience with vulnerability management desired
Basic knowledge of best practices relating to secure network architecture, design and configuration
Basic knowledge of security relating to common networked applications and platforms
Basic knowledge of best practice standards relating to security administration and generally accepted information security principles and practices
Fundamental knowledge of industry regulations and requirements including major compliance regulations

Strong technical background with a demonstrated aptitude for picking up new technology with ease
Ability to understand business problems of C-level executives; discuss these problems; present and prepare solutions
Can-do, anything-is-possible mindset
Creative problem solver who thrives in collaborative environment
Amazing and personable communicator
Outstanding organizational skills and follow-through
Understanding of vulnerability management tools
Strong interest in security and networking
Demonstrable background in customer-oriented action
Ability to relate to a wide range of technical staff and decision makers in customer environments
Excellent verbal and written communication skills
Software Sales experience
In-depth knowledge of multiple Operating Systems
Identify technical requirements and customer success criteria
Education: Bachelor's degree and/or 4 years related work experience
Read Full Job Description