Growth was in the forecast for Drizly, according to teammates at the alcohol e-commerce company that helps consumers get delivery.
But reality blew the company's projections out of the water. 
"We had the intention of growing our employee base by 45 percent year-over-year. We're ending up growing just under 150 percent," Gabriela McManus, senior vice president of people operations, said. 
A significant driver? The impact of COVID-19 on consumer habits. According to teammates, the Boston-based org has added 100-plus members — in key areas like retail operations, engineering, product management and strategic partnerships — to accommodate the surge since the outbreak of the pandemic.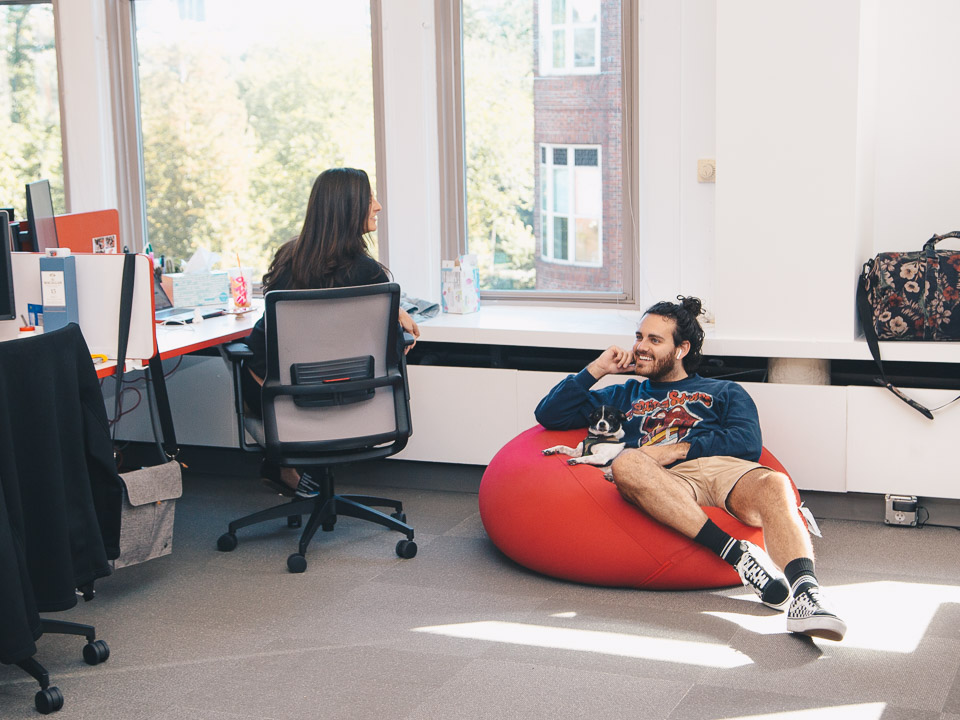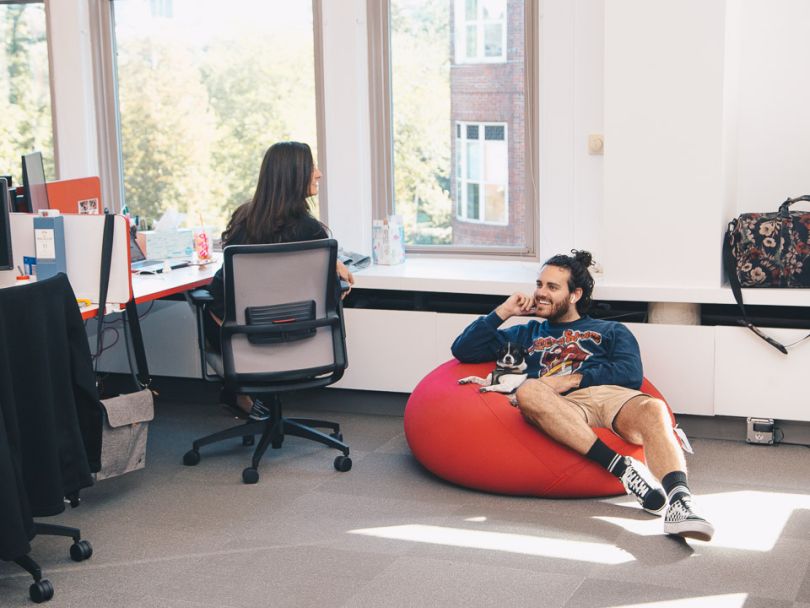 The Boston-based org said it's experienced more than 350 percent in year-over-year growth, as well as a doubling in the number of retailers on the platform. 
"Pre-COVID, when we looked at 2025, we forecasted about 8 percent of off-premise alcohol purchases would be transacted online. It was below 2 percent heading into 2020," COO Cathy Lewenberg said. "We're now forecasting upwards of 20 percent. I've heard from some companies they are anticipating upwards of 30 percent by 2025."
Ramped-up demand doesn't just require scaling operations — but company culture, as well.
"We could have grown by 300 percent this year just to meet the demand, but we're intentional about every single position. Every single person has the ability to impact our climate and shift the culture," McManus said. "Whether we're hiring two people or 200 people, we know there's going to be a shift to the culture."
For the company, that's including pivoting certain processes and practices — like increasing the frequency of company syncs and engagement surveys — while adhering to core guiding principles along the way. 
"Our values are 'care' and 'solve.' We weave our values into every single process. As our culture scales, that's going to always be the most important thing and our guiding light," Leadership Development Partner Casandra Varao said.
According to Lewenberg, McManus and Varao, remaining empathetic, dedicating time for thoughtful dialogue and fixing an ear to employee needs has allowed the company to grow without sidelining culture.
 
Whether we're hiring two people or 200 people, we know there's going to be a shift to the culture."
What have been some changes as a result of the pandemic and growing while working remotely?
Lewenberg: We have had steady growth over the last several years, but it was very controlled. We were able to plan for it. When the pandemic first hit and our orders grew more than four-times overnight, it was all about building out the teams quickly and making sure we have the right product experiences to really deliver on the Drizly promise. 
McManus: We had to be a lot more intentional around the way we were bringing on new team members. While this was always important to our team, this became a top priority as we scaled. We had to gain more clarity and alignment on what is our "why." What is our purpose? What are our company values? What do they actually look like in practice? 
Varao: We've redesigned our onboarding experience to ensure new hires feel a genuine sense of connection to both Drizly's vision and culture in a virtual work environment.  While the business knowledge new hires learn is crucial for ramp-up, it's more important to make sure they feel connected to the company even though we are far apart. We did this by prioritizing touchpoints that build connections, like providing each new hire with a welcome kit on their first day to meeting with company leaders to learn about Drizly's history, how we operate today and where they fit into the bigger picture. 
How Drizly's Scaling Culture Remotely
Increasing the frequency of company syncs and engagement surveys.
A new social media series, "Humans of Drizly," profiling company employees.
Employee-led events like the inaugural Juneteenth panel this year.
New employee resource groups.
Virtual social and wellness gatherings including trivia, meditation, and cooking classes.
Welcome kits for all new team members filled with Drizly swag.
How do you ensure employees don't get lost in the shuffle amidst rapid growth? 
Lewenberg: We conduct pulse surveys, have various listening circles and took our company sync meeting from monthly to weekly to make sure we stayed very visible and connected. Additionally, we've really tried to create flexibility for our employees. We ask managers to talk to their people and make sure they understand what their teammates need during this time so we can best support everyone. 
Also, we make sure we're bringing critical information and educational materials to company meetings. Knowing that half of our team is brand new, we want to reinforce the learning that happens. It's not just about one-time onboarding, which is a great start, but continual education.
McManus: As Drizly grows, we believe its most impactful to reinforce best practices with managers because this touches their greater teams. For instance, we lead managers to make sure one-on-ones aren't just a laundry list of tasks and jobs to be done, but rather a connection point. We challenge them to use this time to build a relationship with their direct report by learning about them, their long-term goals and their needs to be successful. For example, for people who are caretakers, have you started talking about what their schedule is going to look like in the fall or challenges they may face? From there, we figure out what they need from us.
Varao: During onboarding, we continually remind new hires that they bring an amazing perspective because they are seeing everything with fresh eyes. To that point, we encourage new hires to speak up, provide their insights and challenge the way we are currently running the business from the beginning of onboarding. We also coach managers to think about this perspective as we continue to bring new team members on board and make sure that they're creating environments to have these kinds of conversations.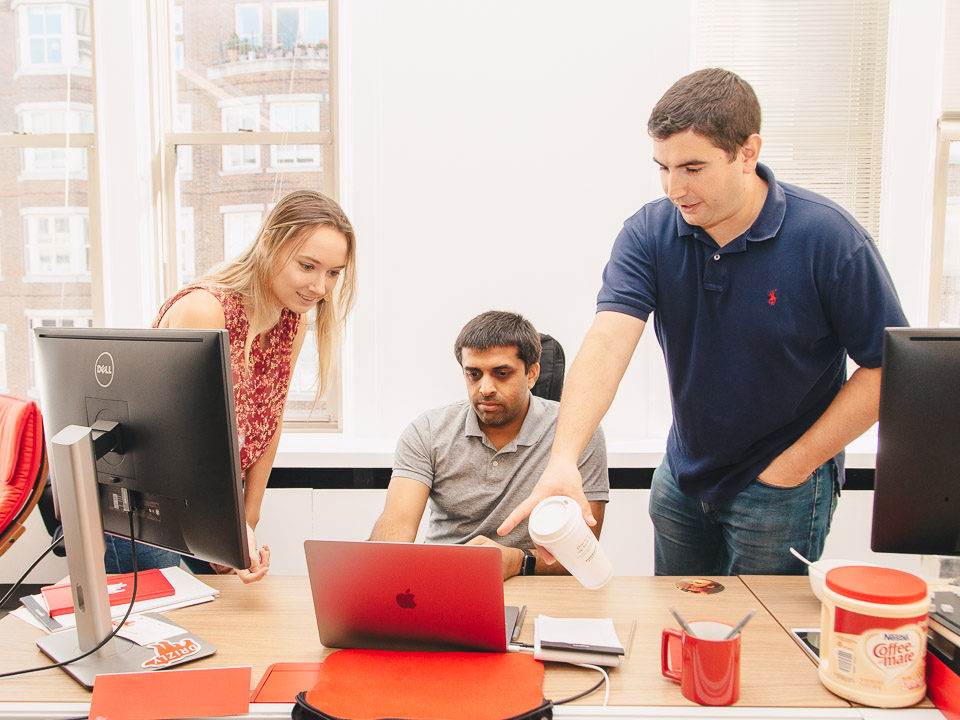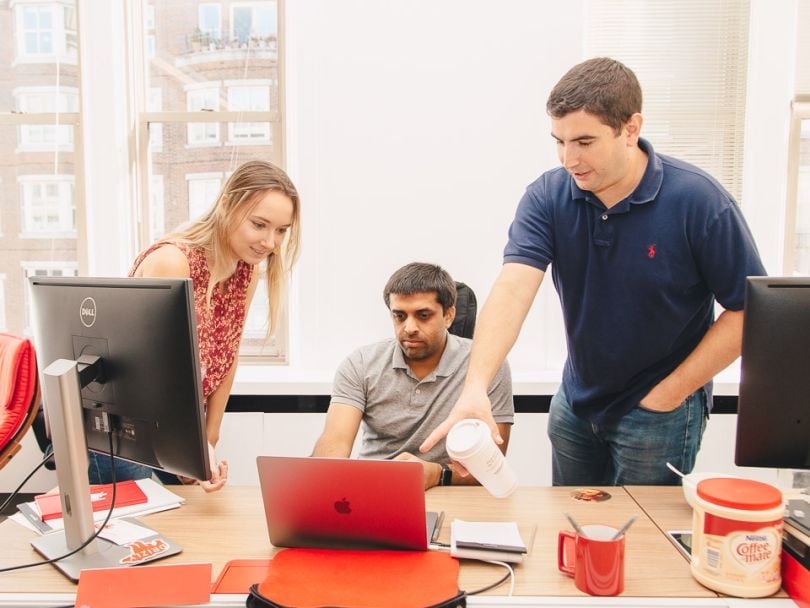 Culturally, what have some of your remote wins been? 
Lewenberg: According to our annual "Great Place to Work" engagement survey, our overall score improved seven points since last year. To me, that speaks to the environment we've created and the intentionality in what we do and our focus on people. 
Varao: Our level of camaraderie and connection actually increased. With the high demand, we worked even closer together to push the business forward. We were more intentional about showing appreciation and celebrating each other's accomplishments both big and small in our companywide Slack channels and team meetings. It's those types of connections that motivated us to keep going and stay agile as a company.
McManus: In talking with our team members, they said they haven't felt a sense of whiplash, which can happen when you're pivoting a lot. It's felt like we've all been in the raft together as we're going through this journey. There has been a greater sense of camaraderie across the team as we navigate the new challenges of scaling quickly while being remote.
Alcohol, Meet E-Commerce
Even amidst pandemic-catalyzed demand, CEO Cory Rellas is bullish on the fortunes of the category: "The promise of e-commerce — larger selection, comparison pricing, the convenience of delivery within half an hour, and having the retailers compete for the benefit of the end customer — that's what Drizly can bring. I think that, as a value proposition, is not going away," he said in an August interview with CNBC.
What are your best practices for scaling remote culture? 
Lewenberg: Create safe spaces to hear what's on peoples' minds and what their needs are. Then, you can work together and manage it. Also, don't be scared to show who you truly are. I think people appreciate it when a leader can be really authentic and bring their whole self to work.
McManus: It can be really challenging to make short-term decisions based on your current reality. When possible, take a step back and try to get that 10,000-foot view. Who are the people and practices that will enable us to hit top-line goals? 
Varao: Instead of approaching a new process by saying, "This is how we would do it when we were physically together. How do we just copy-paste it in a virtual space?" think about what you're really trying to achieve. Try to remove any preconceived notion of how it used to be done and start fresh.
Also, be even more empathetic to all the different perspectives of your team members. Given the circumstances, it's going to be incredibly different across the board. Challenge yourself to think of all these different perspectives whenever you're designing a new process.