After giving a presentation to the Flywire board, Allison MacLeod pulled her boss aside under the pretense of asking for feedback. She was barely a month into her dream job at the payments company when she found out she was pregnant. 
How would her boss react? 
If this situation is putting you on pins and needles, it's not without reason: In a 2018 report on pregnancy discrimination in the workplace, The New York Times reported that mothers are less likely to be hired, promoted or paid the same as their male counterparts.
It turns out that MacLeod's boss's reaction was nothing but ecstatic for the expecting mother, yet MacLeod said that there's a larger issue that stigmatizes women in the workplace.
"I often feel like women's decisions get made for them when they've had children or are about to," MacLeod said. "Just because a woman has a baby doesn't mean she doesn't want a bigger role."
MacLeod, now with three children, is one of those women who hasn't stopped chasing bigger opportunities. When she arrived at Flywire as the new executive vice president of global marketing, her mission was clear: transform the marketing department into a nimble business driver. No small feat, but MacLeod's entire career has orbited around the theme of building teams, forming connections and building relationships through empathy. 
"I get excited about having a leadership role that's not only just about marketing — it's also about people," MacLeod said. "One of the things that I've loved so much about Flywire is how we think about our FlyMates [Flywire employees] and put people first at the heart of everything we do."
This spring, Built In Boston spoke to MacLeod about how she's built a career by growing teams, assembling an enviable professional network and creating more opportunities for women to lead.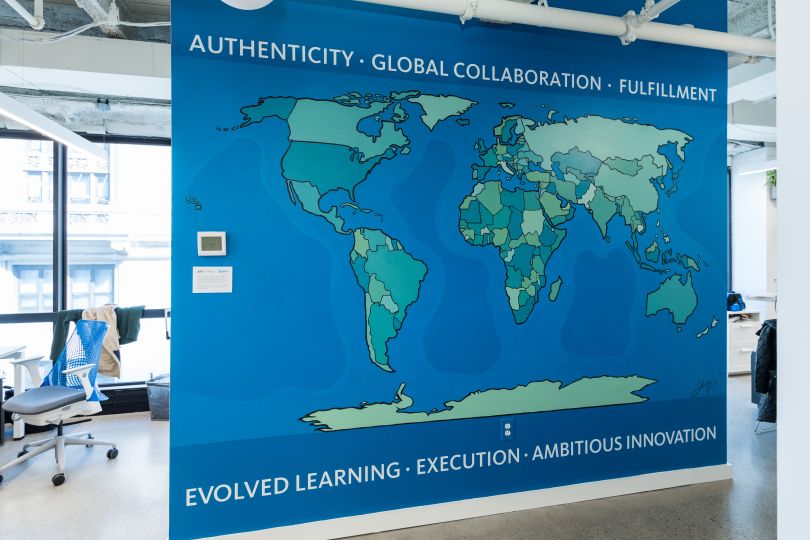 How did you go about completely carving out Flywire's marketing department? What were your main priorities?
I think where a lot of heads of marketing go wrong is they come in and try to use the same playbook that they've used at other places. What I tried to do is really assess what the business needs are. A big piece of what I wanted to do is figure out how to make marketing a business driver, and to get very crisp on KPIs and what we stand for. We've really transformed the marketing team to a proactive, strategic driver of business, and we've added a lot more structure to the team.
We set the foundation in 2019 of where we wanted to go, and 2020 has been about accelerating. When it comes to marketing in a pandemic, it wouldn't work if we continued to do the same things that we were doing in January. But in marketing, you should always be optimizing your strategies. What worked last month may not work today — pandemic or not.
What kind of people do you look for when building out your team? 
My philosophy is you should hire people that are a lot better than you. People often struggle with that — myself included! But it's so important. I look at the team I have today and it's great to have such a fantastic group of skilled professionals and amazing people that have your back.
 
Honestly, if you find the right person, what's a few months of maternity leave? Nothing." 
I'm a huge proponent of hiring women into leadership roles. I hired one woman who started in January and she's due to go to maternity leave in June. She hasn't skipped a beat. I'll continue to advocate for women that are about to get pregnant or have children. Because, honestly, if you find the right person, what's a few months of maternity leave? Nothing. 
I'm pretty passionate about women in leadership. Advocating for myself and trying to find a bigger platform to stand on has been a challenge for me in the past. I think that helps drive my ambition of wanting to be a leader, but also wanting to see other women in leadership. 
Flymates first
To encourage open dialogue and to help build community, Flywire has several affinity groups that promote a more diverse and welcoming workplace. MacLeod helped found the women's group, which is open to all. "I have a particular enthusiasm toward helping moms find resources," MacLeod said. "We make sure we do things like help transition women who are coming back from maternity leave because it's tough!"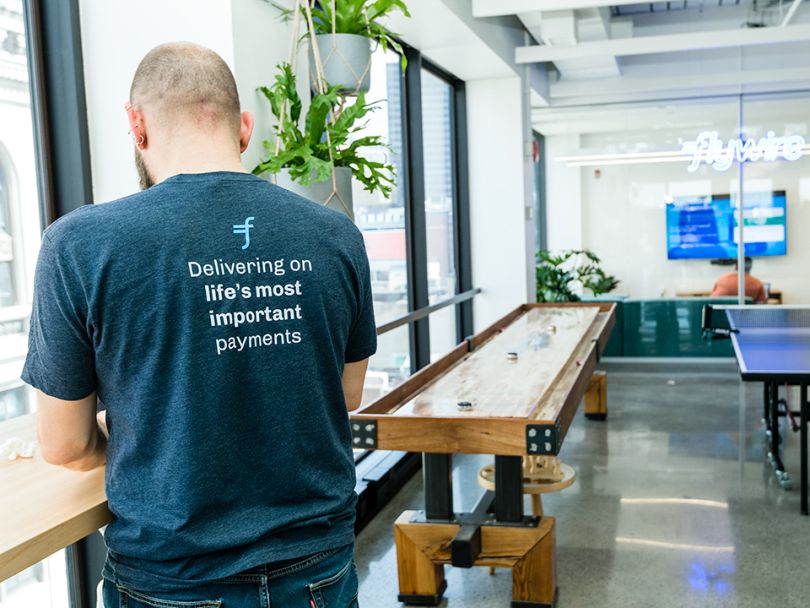 You've built up a community of mentors and peers. How did you go about creating this network for yourself? Why do you think it's important to have?
Everyone rolls their eyes at networking, but one of the most valuable things I did early in my career was to start a group. When I was a director of demand generation, I reached out to a bunch of other demand generation managers in Boston and said, "Hey, we have the same job and we're both in tech. Would you want to join this group and come to my office once a month to have breakfast?" It created this great group of marketers, and we still keep in contact today. 
It's kind of daunting to think, "How do I build a network?" But it's really just reaching out to people for coffee or a phone chat. I've never said no to any of those. Having those trusted advisors and a sounding board — that isn't your manager or someone who's ingrained in your day to day — is such a relief, because you can go to those people to give you objective advice, which I always find so valuable.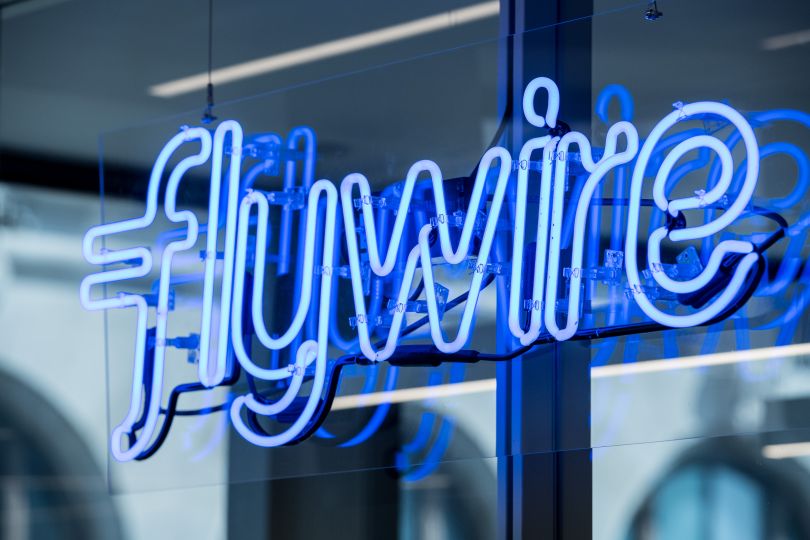 What challenges have you overcome to get where you are today? What advice do you have for others who are looking to grow their careers?
I've suffered from imposter syndrome. I don't like to stereotype and say everyone's in the same bucket, but sometimes women struggle with that more than men. They feel like if they haven't done something before, it's going to be hard for them to prove they can do it. I think part of that is making sure that you believe in yourself. 
Another thing I've struggled with is thinking and hoping my work would speak for itself and that I would just move up. But you have to tell people. That doesn't mean that you have to sit there and present this huge thing — you can find advocates within your company or in your network to show what you're doing.
I feel like I'm far from done, and there's so much I need to learn to continue to build my career. That ambition doesn't stop, I always want to try new things. I've learned you have to ask for more. What's the worst that can happen — someone says no? Well, then you know the answer. So, ask for that promotion, ask for more responsibility. Ask to go visit another office or to learn more about a different department. You have to ask — no one's a mind reader. Just put yourself out there.