For Zaius, building a strong company culture came down to hard work — and staying focused on the company vision.
In recent years, the Boston-based B2C CRM company has more than quadrupled in size, pushing leaders to reinforce what was so great about the company's homegrown culture on a much larger scale. 
What are those values and how are they being preserved? We caught up with leaders across the company to find out just that. Here's what we learned.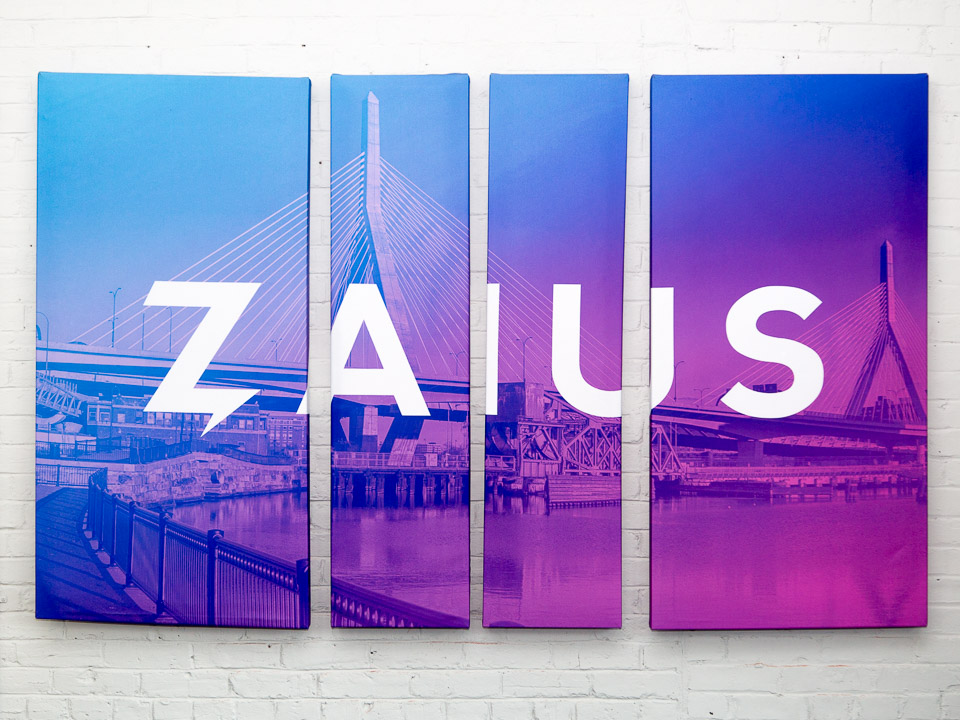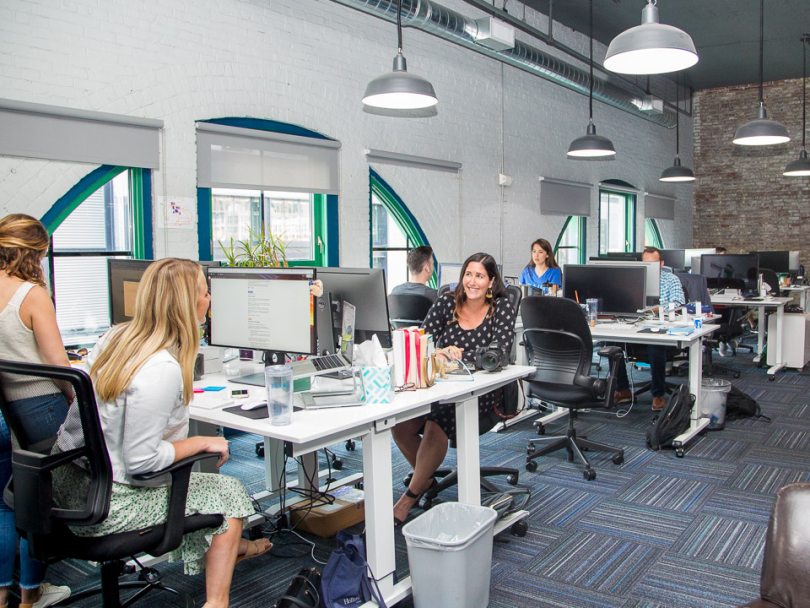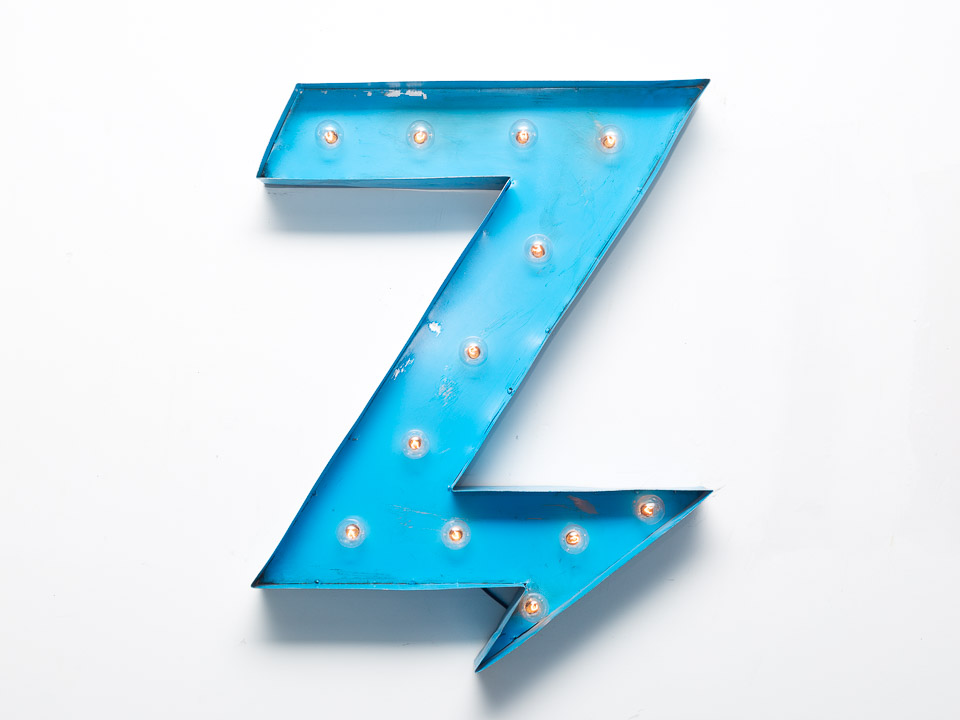 FOUNDED: 2012
EMPLOYEES: 104 nationally; 89 locally 
WHAT THEY DO: Zaius's marketing CRM tools help retail, e-commerce and B2C companies personalize and deploy cross-channel campaigns by collecting and analyzing customer data. 
WHERE THEY DO IT: Boston 
DOG DAY AFTERNOON: Employees at Zaius are encouraged to bring their pooches to work with them — and did we mention every office conference room is named after a different sci-fi movie?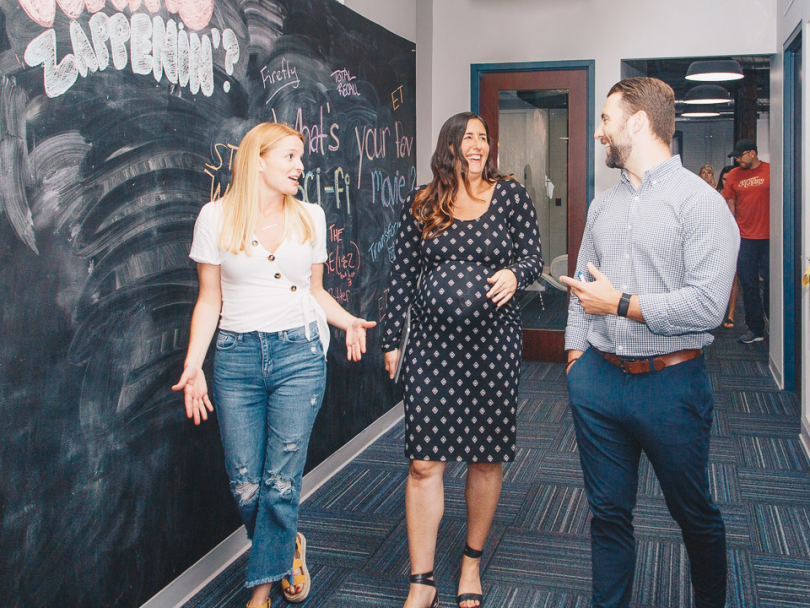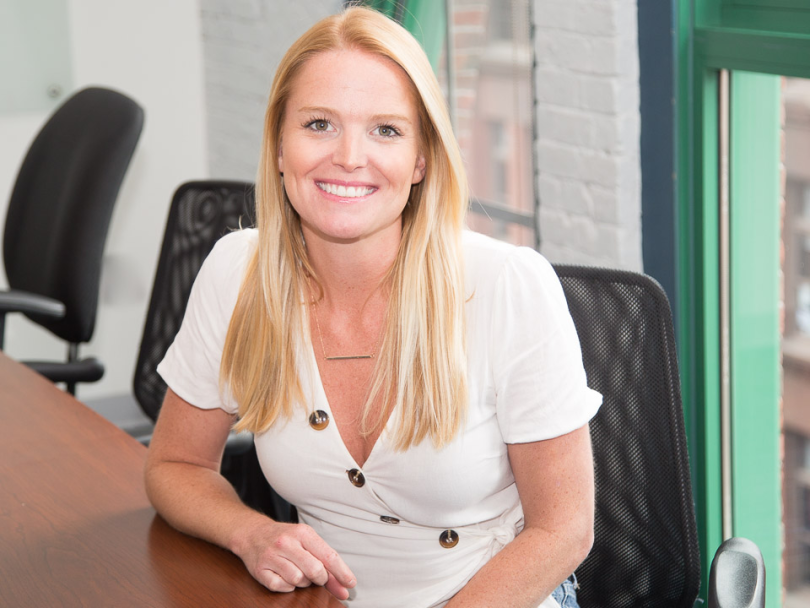 Ashlene Ferris, Director of Talent Acquisition & Human Resources
Ashlene is the head of human resources and talent acquisition at Zaius, where she takes care of planning, developing, implementing and evaluating the company's performance through its people operations.
BEYOND WORK: Ashlene enjoys writing short stories and poems.
Talk about what the culture was like when you first joined the team at Zaius. 
I recently celebrated my four year anniversary at Zaius. I can remember that excitement and sense of accomplishment we had as a team when we welcomed our 20th employee — recently we welcomed our 108th! Years later, we had the same level of excitement, sense of accomplishment, and gratitude for each person's commitment to our success as a company.
 
Refining a culture doesn't mean changing it, but it does mean empowering employees to be part of the evolution."

How do you think growth has changed the culture at Zaius? What hasn't changed?
I am regularly asked by candidates in the interview process if and how our culture has changed because of this growth. In the early stages of a company, culture evolves organically. As we continue to welcome employees with diverse backgrounds and levels of experience, we've learned that the dynamic of an "organic culture" requires a more hands-on and measurable approach. Refining a culture doesn't mean changing it, but it does mean empowering employees to be part of the evolution. 
What about your company and your work inspires you? 
The people. Our employees are capable of showing vulnerability and have an innate desire to learn. People at Zaius are transparent about the obstacles that arise in their work while emphasizing possible solutions. More than anything, this is a place where we treat each other with respect and where individuals are empowered to develop and grow.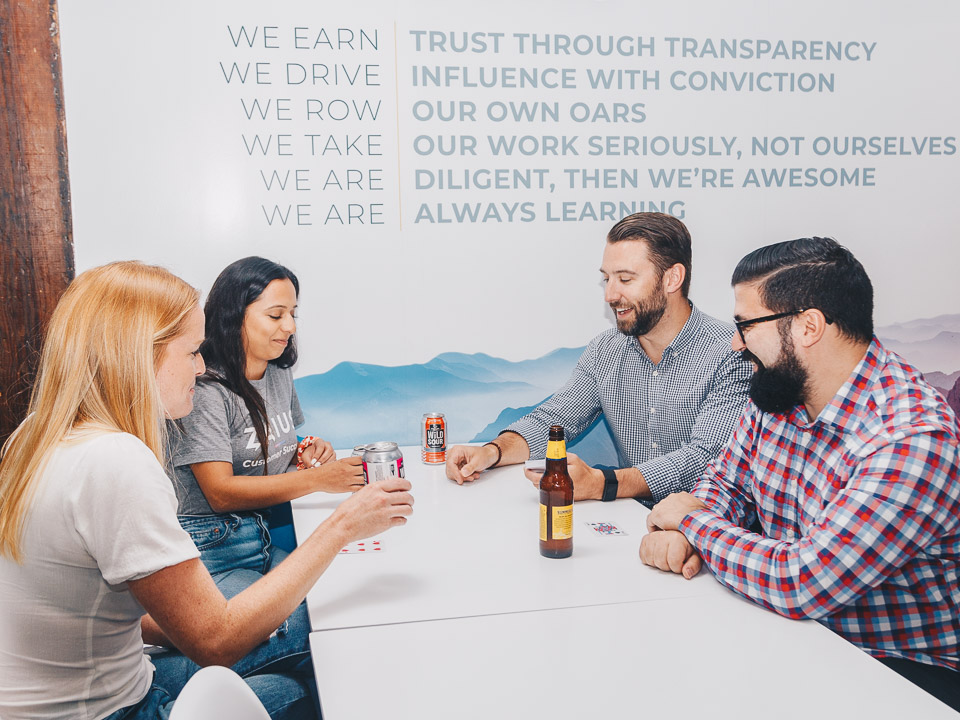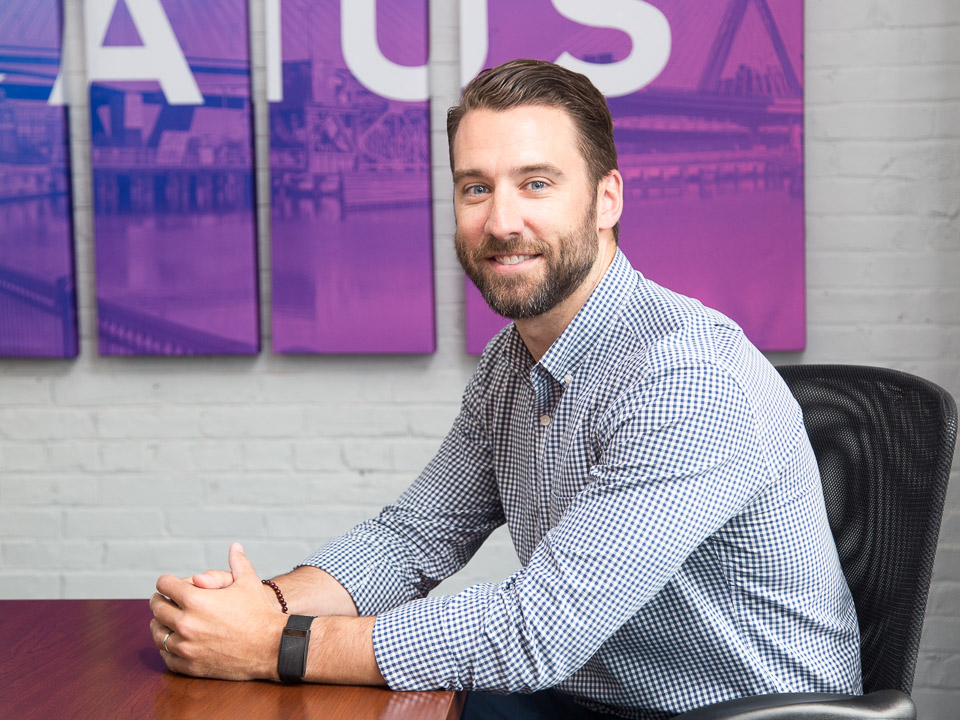 Dan McNamara, VP of Customer Success 
Dan heads up Zaius' customer success team and is responsible for ensuring customers are maximizing the value of our platform and investment.  
BEYOND WORK: Dan has played basketball his entire life. In his own words: "I believe this translates to leadership because you need to focus first on those around you before yourself if you want the team to be successful."

 
Culture is a living breathing thing. How do you experience Zaius' culture in your daily work and in your interactions with colleagues across the company?  
Jonathan Bush, the founder of Athena Health, has had a profound effect on my professional outlook because of his commitment to culture. I spent the first 10-plus years of my software career at his company, watching it grow at breakneck speed. He built a $6 billion business around the Edgar Schein theory that "the only thing of real importance that leaders do is to create and manage culture." 
The culture there was about providing a central mission to rally around, investing in people and rewarding the values the company lived by. I started at Zaius in January of this year, but my vision for our customer success team has been built around the same concept. Our mission is to unlock value for our customers, but along the way, we want to invest in the growth of every employee, allowing them to not only crush their current job but any future endeavor. 
What is the next big step for the team, for the company, and for dealing with projects or the main mission?
Zaius is an incredibly powerful platform with so many capabilities that are unique to the market. From anonymous visitor tracking to customer lifecycle management and discount affinity, there are nearly endless features that customers can leverage to maximize their value. Our customer success team is about to embark on adoption sprints focused specifically on those market-differentiating features. We plan to really lean in and make a massive impact on our customer base.
Our mission is to unlock value for our customers, but along the way, we want to invest in the growth of every employee..."

What type of access does your team have to senior leadership in your company? 
During my first week at Zaius, I was sitting with our CTO and Co-Founder, Spencer Pingry, reviewing a report he created for the customer success team. At the end of the meeting, Spencer signed off as he often does: "Let me know if I can be of any more help." This is the guy that literally built the company saying that, so I replied that he likely had better or more important things to do.  
Spencer responded, with real sincerity, "I can't think of anything more important than helping you with this." That is Spencer in a nutshell, and I think he represents the accessibility we all aspire to here at Zaius.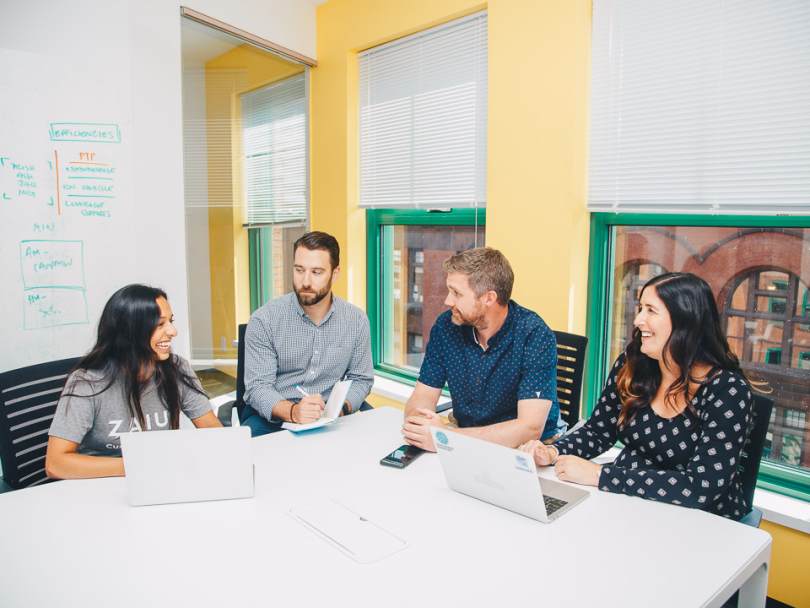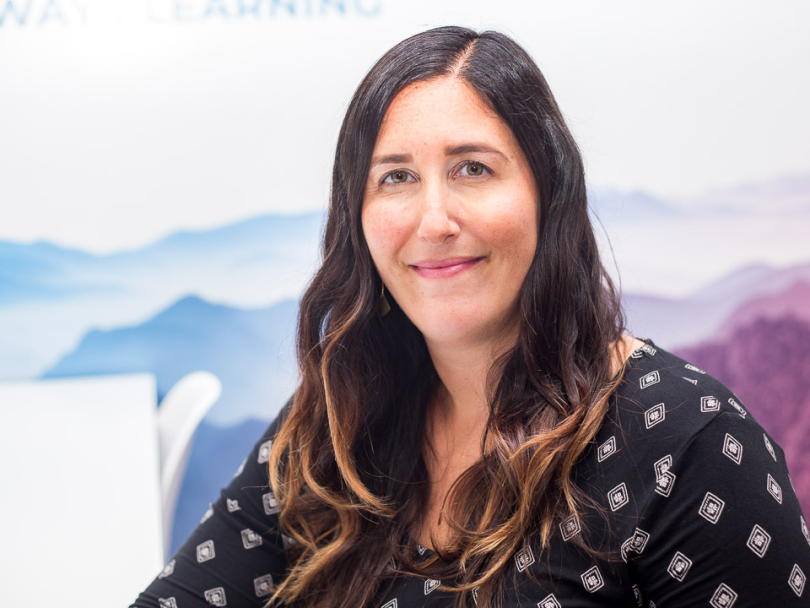 Cara Hogan, Content Strategist 
Cara is the head of the content team at Zaius. In her role, she's responsible for all of the company's written, audio and video content across channels.
BEYOND WORK: Cara loves surfing! In her own words: "It's taken years for me to be able to spot a great wave and know exactly how to catch it quickly and get a great ride.  I think that the skill of planning for and moving quickly on opportunities is incredibly important in leadership."
What attracted you to this role at Zaius and the company generally? 
When I first talked to the team at Zaius, I loved the challenge of marketing to marketers. Marketers tend to be the most critical of marketing, which can make the job difficult. But at the same time, marketers are extra appreciative of anything fun, clever and creative. I was excited by the opportunity for our product in the space and couldn't wait to take on the challenge of reaching our audience. 
 
We do everything we can to help new members of the team hit the ground running."

Describe training for new members of your team. What processes are in place to ensure new team members are successful? 
When someone joins my team, we have a three-month onboarding process that outlines exactly what they need to learn, who they need to meet and what they need to do. It includes things like listening in on customer calls, building campaigns in our product, and writing and publishing a blog post as soon as possible. We do everything we can to help new members of the team hit the ground running. 
Tell us about a project or challenge you're working on that excites you most. How are you solving that challenge?
The thing I'm most excited about right now is building out our ByZaius network of shows and content. We're trying to create content that is not only useful to e-commerce marketers but also fun and engaging. It's a new way to approach content, and I'm really enjoying figuring out what it means for our brand. 
Do you have a favorite company tradition or ritual that you think reflects the culture at Zaius?
I love our annual Zamboree. Every year, the entire company gets together for a fun outing for the day — and it's always something different. This year we did a citywide scavenger hunt.  Last year, we did a murder mystery party. It's always something fun and creative that gets all of us to work together across teams and departments.