Company cultures often rise organically as a direct result of the people pulled in from all different levels to support its growing mission — kind of like the culture at Tamr.
The 7-year-old data fusion platform out of Cambridge has felt the cultural effects naturally from the people they've brought on, while actively encouraging all employees to impact change. The result? A number of grassroots initiatives that have made it a more diverse, transparent and inclusive work environment for the entire team.
We spoke with three Tamrs to learn the specifics of what makes the place such an inclusive and engaging place to work.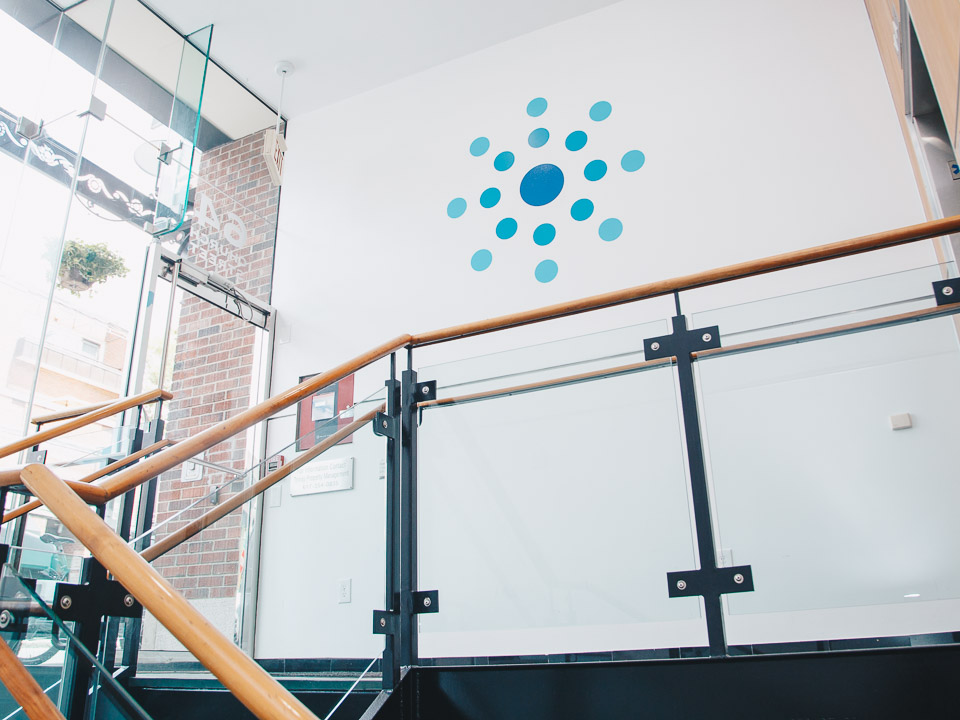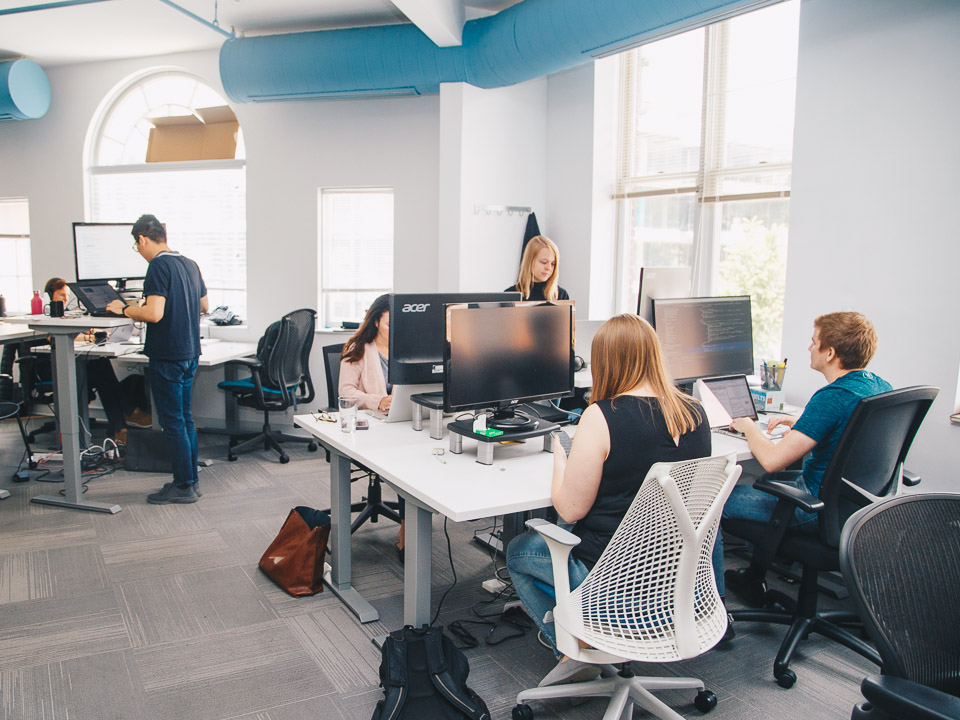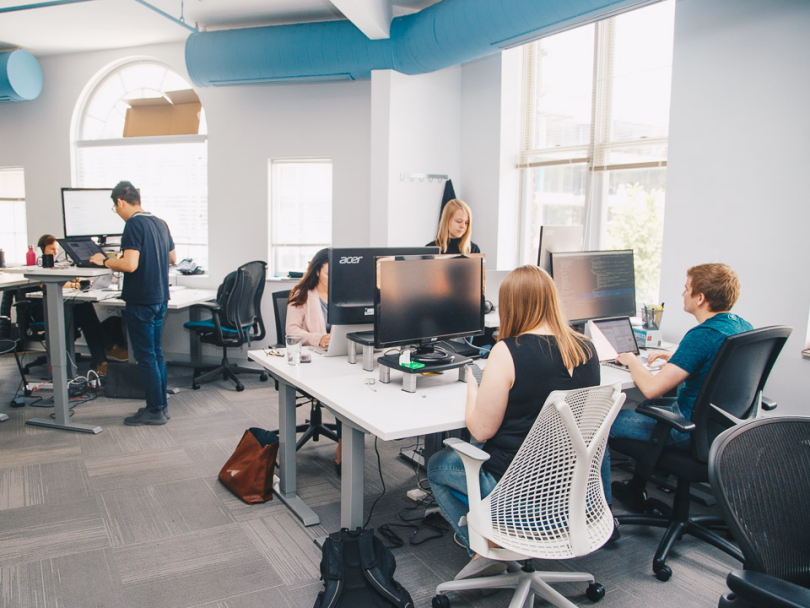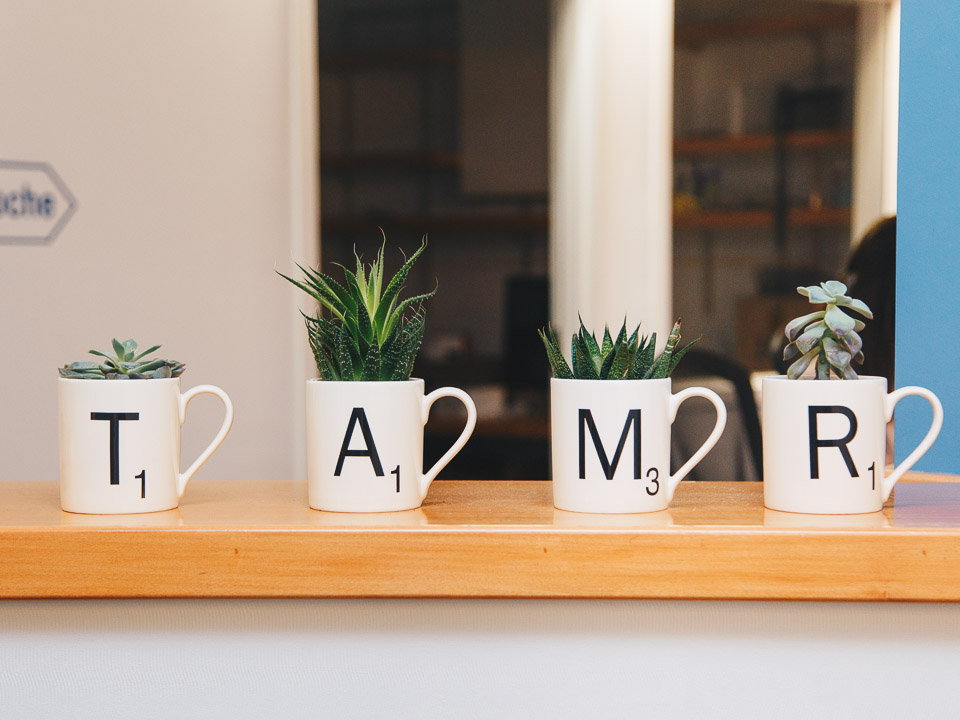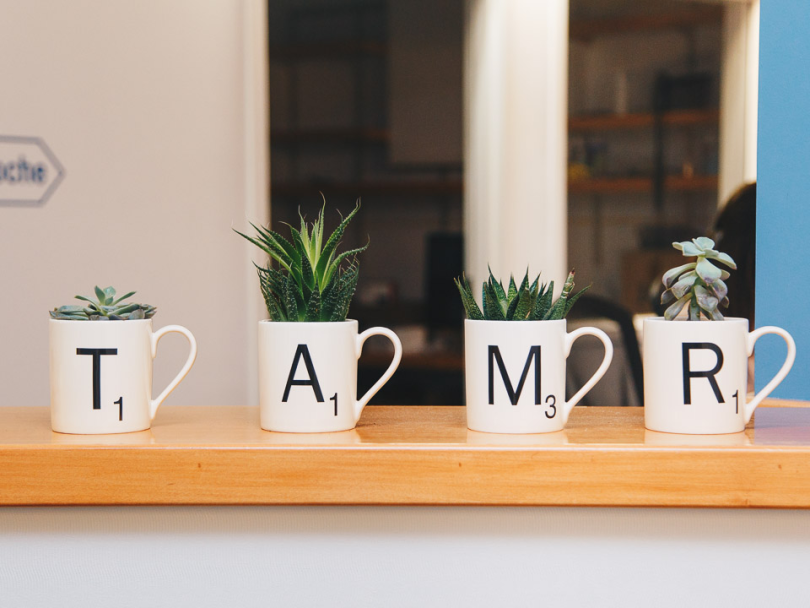 FOUNDED: 2012
EMPLOYEES: 125, 87 locally
WHAT THEY DO: Tamr blends machine learning with human expertise to unify segregated data and pull insights for enterprise clients like Toyota, Thomson Reuters and GSK.
WHERE THEY DO IT: Cambridge
PARENTS SUPPORTED: Tamr's new parents are given 18 weeks of parental leave for the primary caregivers and 10 weeks for the secondary caregivers.
TRENDING UPWARDS: Employees are encouraged to grow professionally through regularly scheduled lunch and learns, implicit bias training, and mentorship programs, to name a few.
BREAKFAST WITH THE BOSS: Tamr's CEO meets every new hire for an informal breakfast in the first few weeks, giving new teammates an opportunity to ask any question they want.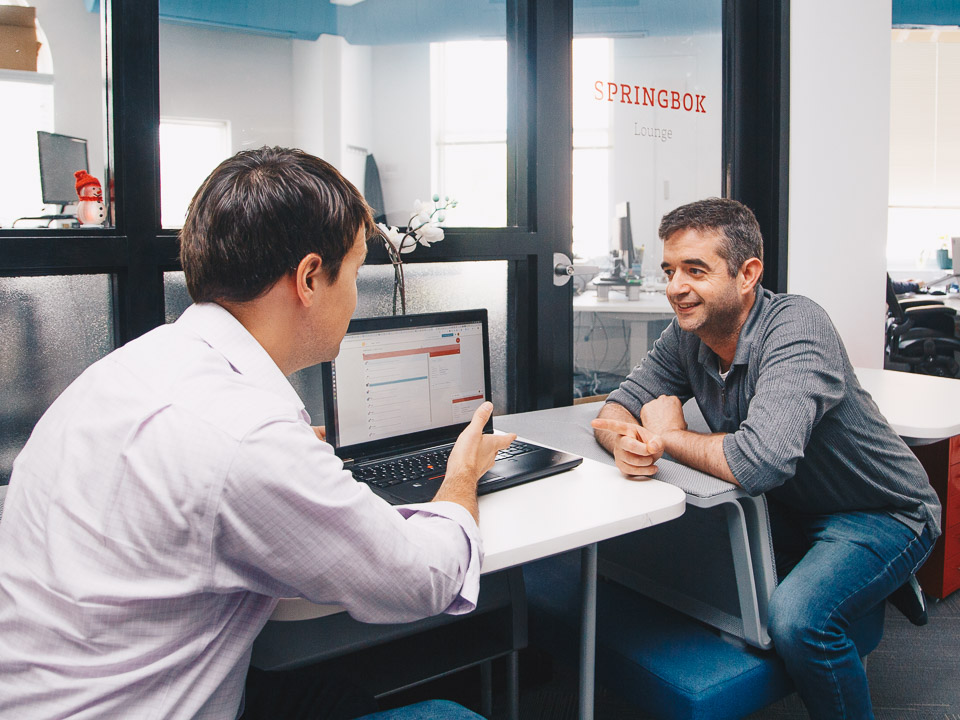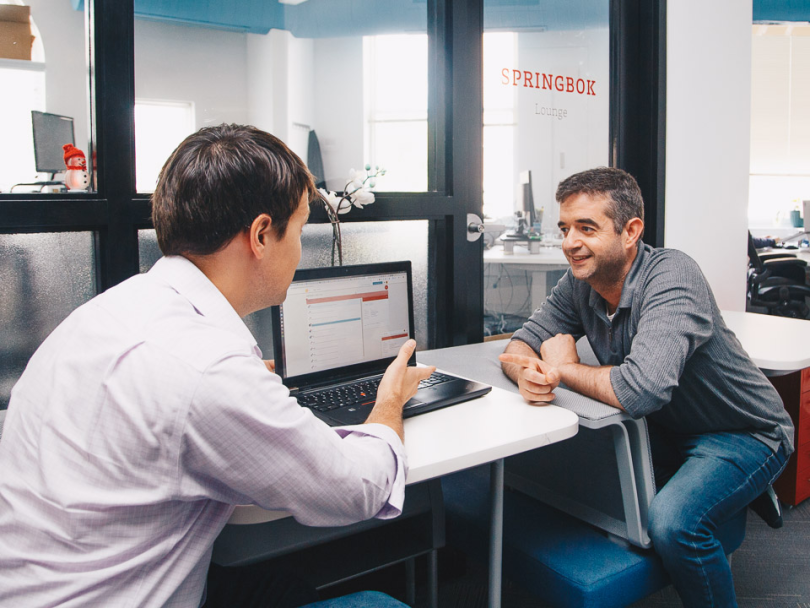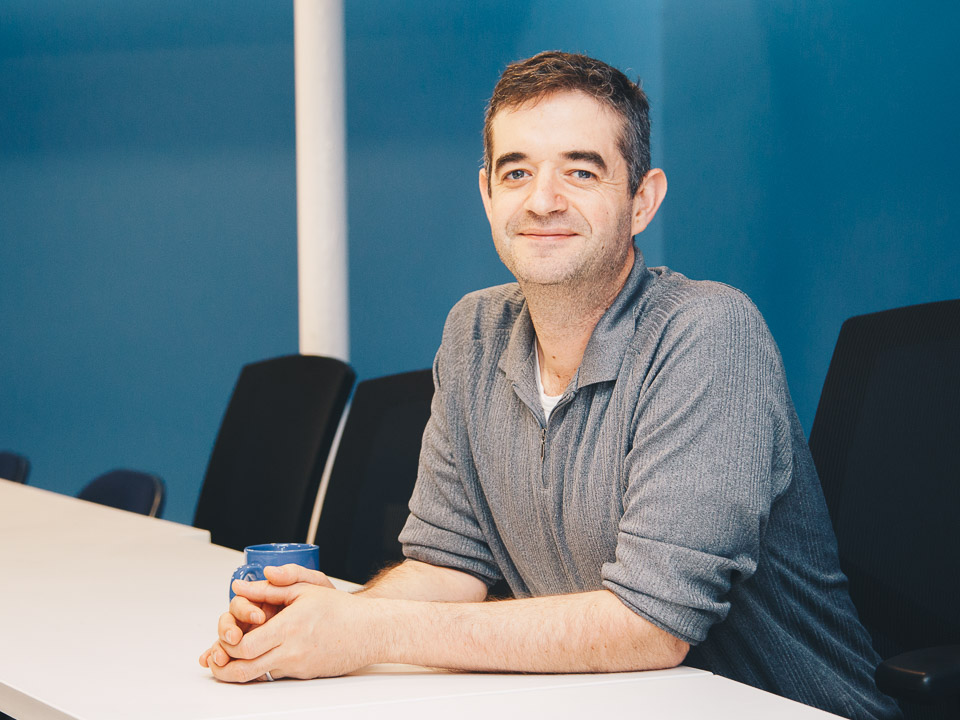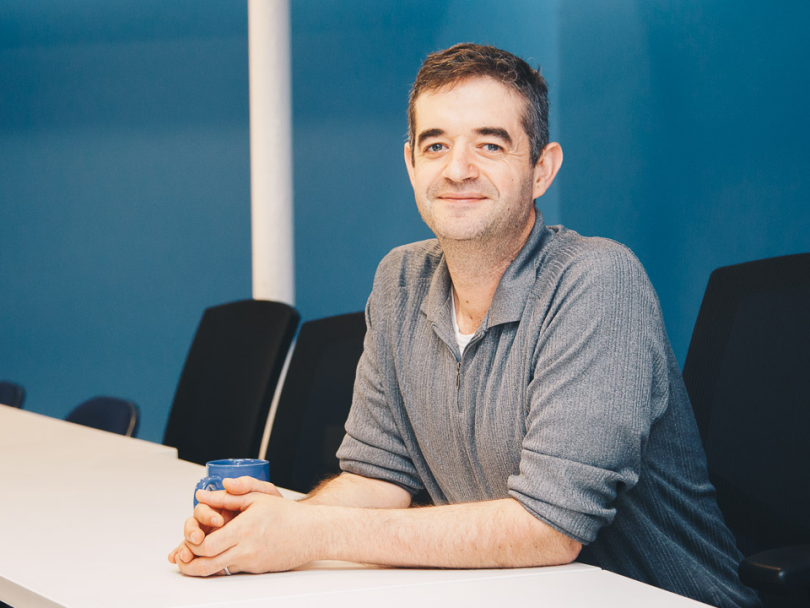 Nick Malfroy-Camine, Engineering Lead
As an engineering lead, Nick is part software engineering, part mentor, part "sometimes manager." His role requires many hats, and he is more than willing to wear them all. Supporting his team in these different roles is one of the reasons he loves working at Tamr.
ROCK OUT: A musician for most of his life, Nick enjoys playing guitar, drumming, singing and getting his kids involved. At Tamr, he and a few of his coworkers have also begun bringing their instruments in every Friday for a jam sesh — sometimes even making an appearance at sprint reviews.
You joined Tamr from Oracle five years ago — how is your current experience different or similar to your previous role with Oracle?
At Tamr, I've been able to have a much larger impact on how we help our customers and in how the company has been shaped. We can move so much more quickly and, therefore, respond more effectively to changing customer needs, which is incredibly gratifying.
Five years is forever in 'startup years.' Why have you stayed with Tamr so long?
The people and the technology. I get to work with some of the smartest people I've ever met on some really tough problems in an incredibly supportive environment. Tamr is also a place where you are encouraged to try different roles so, even though I've been here for almost six years, it feels like I've had a bunch of jobs. I've been an engineer on all parts of the stack, a manager — I even ran the engineering team. Working at a company like this committed to my and others' growth has been great.
Tamrs are encouraged to make the company their own and make it a place they are proud to work [...]"

How would you best describe Tamr's company culture?
We like to be helpful to our customers and each other. This is evident in day-to-day actions, from getting customers through issues to joining cross-discipline features teams with a goal of defining and marshalling new parts of our products.
Tamrs are also encouraged to make the company their own and make it a place they are proud to work, from fun things, like going out for epic karaoke nights, or making a social impact, like starting a diversity and inclusion group.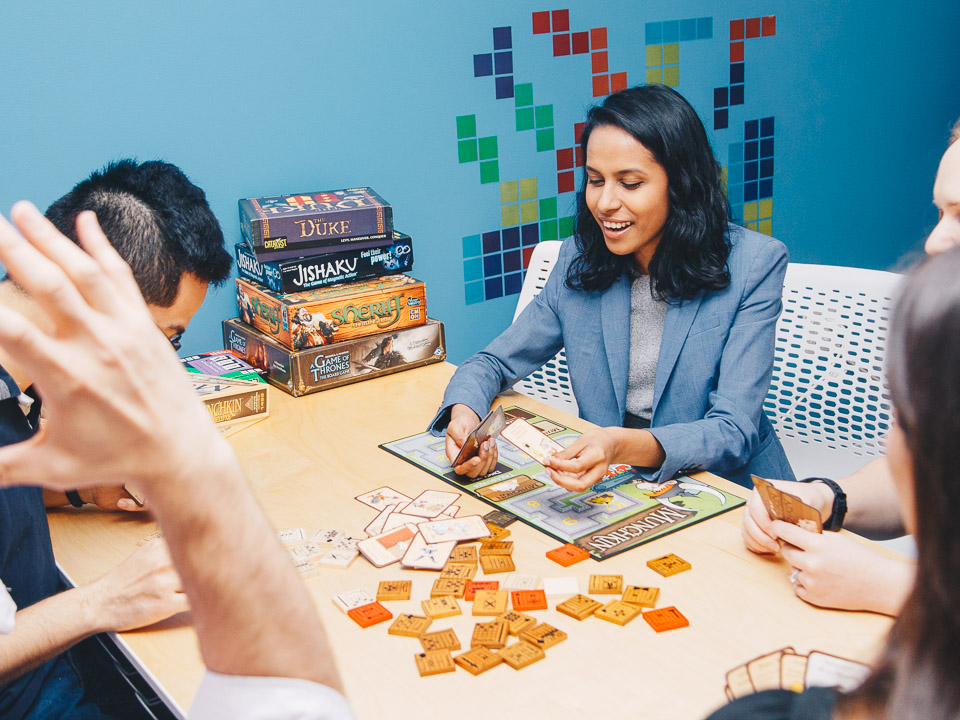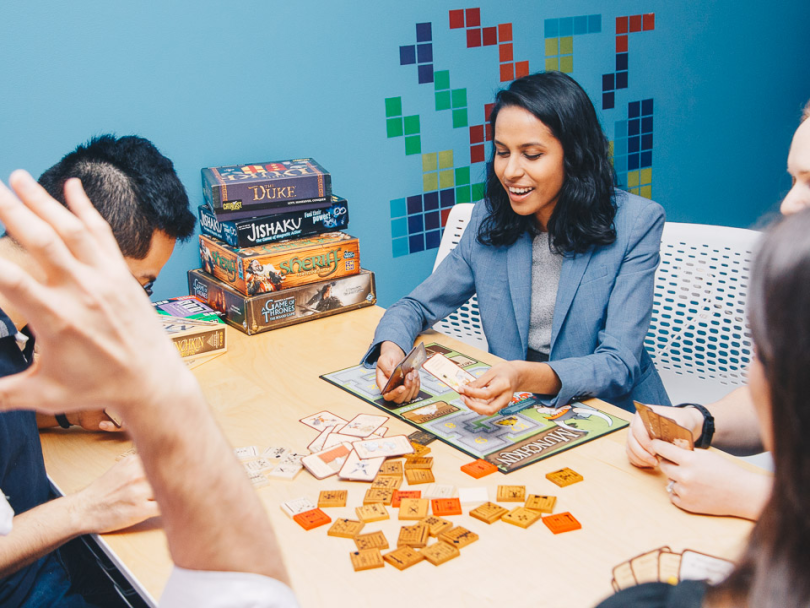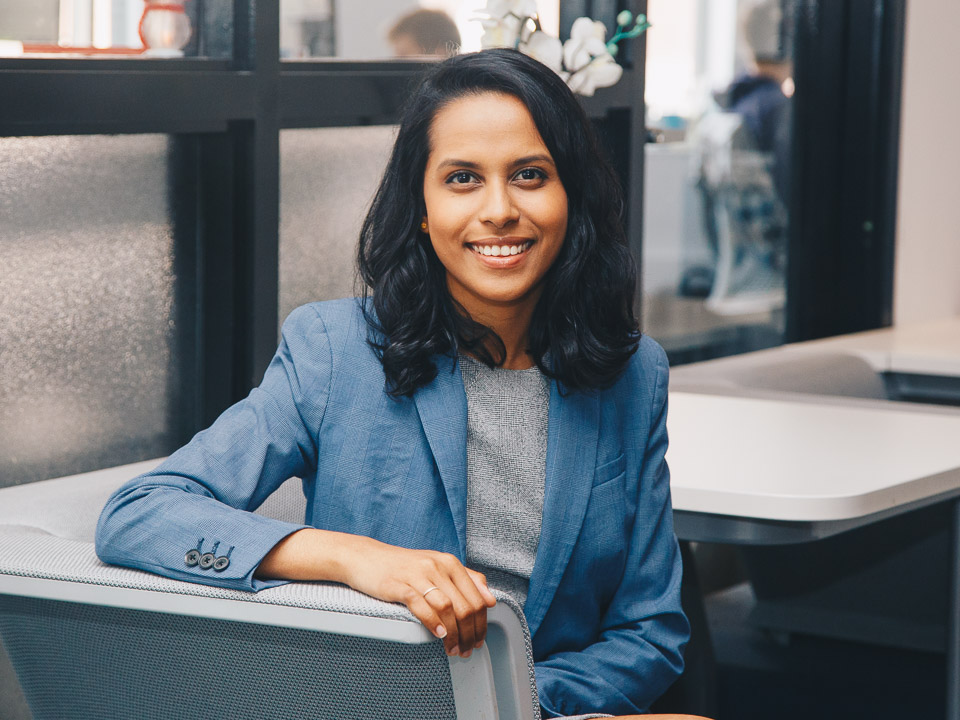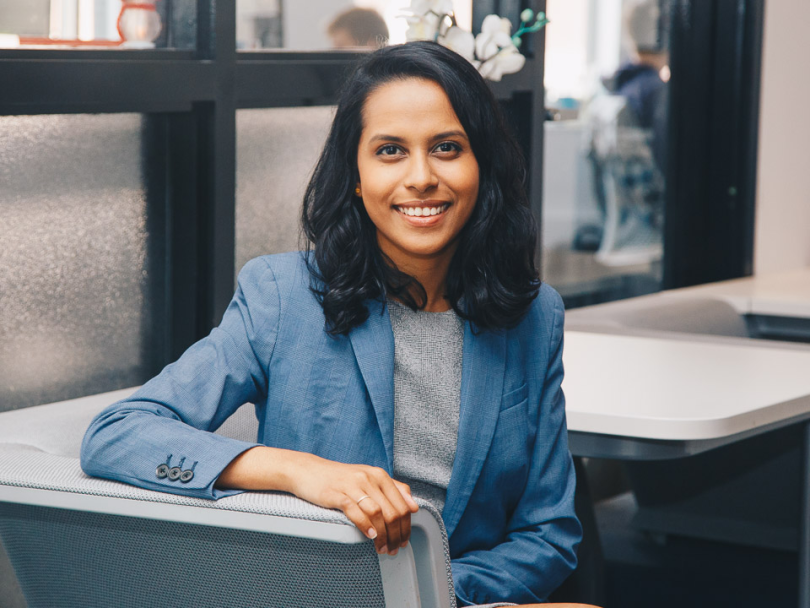 Afsana Afzal, Senior Data Ops Engineer
Afsana said she and her colleagues have a collective understanding that when they fail, they fail together. Reversely, when they win, they also celebrate individual contributions and successes together. As a senior data ops engineer, Afsana works on the implementation of Tamr's software and writes custom code to solve data problems.
TENNISTA: Afsana loves playing tennis with her coworkers after work. This time outside of the office provides her the opportunity to get to know them in a new light.
As an active member of Tamr's diversity and inclusion group, what inspired you to join?
Diversity and inclusion are essential topics for any workplace. I was inspired by my colleagues who started to discuss what each person at Tamr could do to make our workplace more diverse and inclusive, and it was natural for me to join the conversation and help in that effort. Not only am I part of a marginalized group in society, I am also part of a minority group in tech. I wanted to identify how societal and institutional biases affect the demographics and culture of our workplace and what concrete actions we can all take to correct those harmful biases to make this a welcoming and supportive place for all who want to work here.
How has it impacted Tamr's culture, and how else does Tamr support D&I initiatives?
We have provided recommendations to our hiring managers on resources they can source to attract a more diverse pool of candidates. Internally, we have standardized our interview process to remove biased questions, we are hosting our first implicit bias seminar, and we have created a mentorship program for personal and professional development for current employees. There are lots of other ideas and initiatives in the works, which is only made possible through the participation and hard work of the dedicated members of the D&I team.
We have been able to move the needle on our diversity, and we hope to increase the collaboration and communication in the future."

In what other ways are employees empowered to help shape or participate in the office culture?
The D&I group is a great example of how Tamr encourages its employees to change and participate in office culture. The D&I group is a grassroots movement started by a few people who noticed that our workforce did not reflect the community we live in, and the people operations team has acted on many of the D&I group's recommendations. Through this partnership, we have been able to move the needle on our diversity, and we hope to increase collaboration and communication in the future.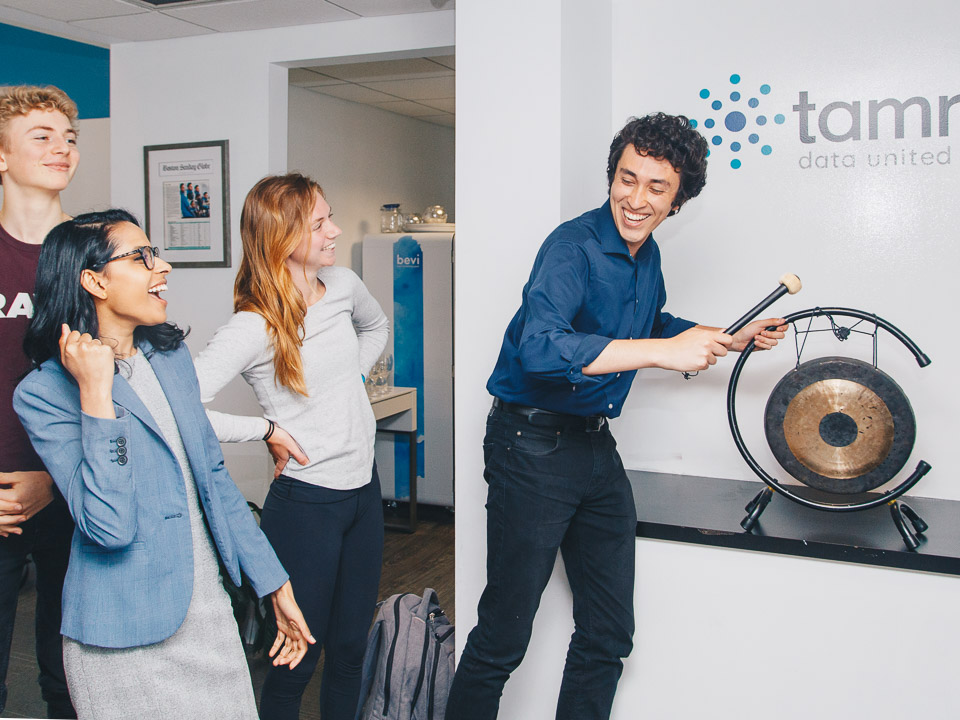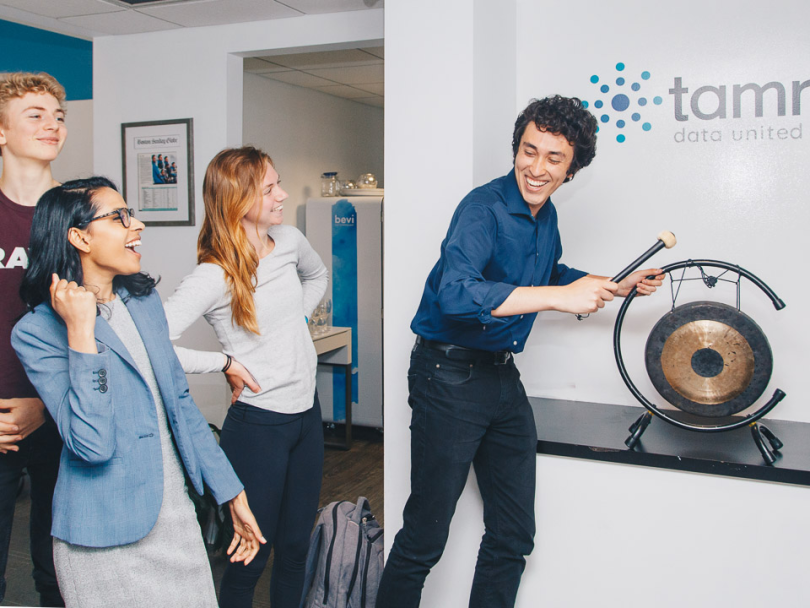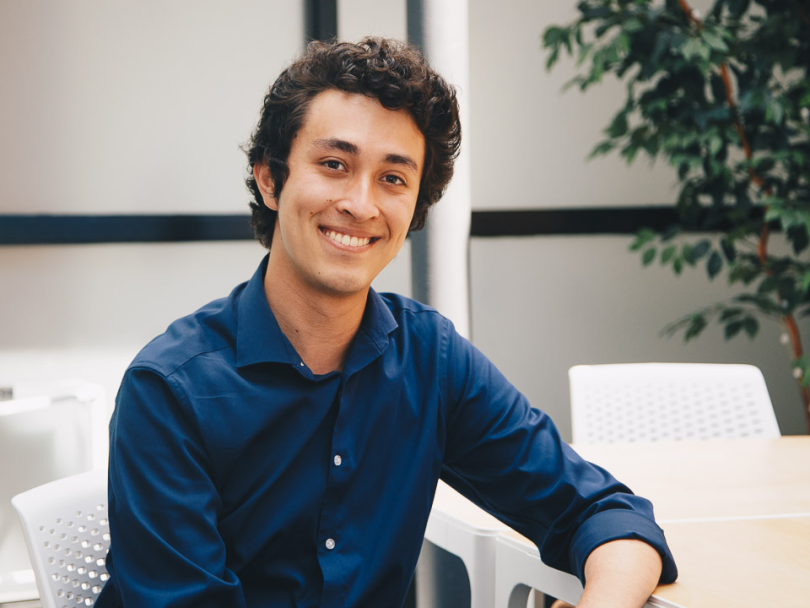 Mingo Sanchez, Sales Engineer
Mingo works closely with Tamr's product, design and engineering teams in communicating customer feedback. As a sales engineer, he also presents technical software demos and scopes customer engagements. He said he gets to travel quite a bit, meeting lots of interesting people along the way.
SONGBIRD: Mingo is very passionate about singing outside of work, having sung for nearly two decades in groups both in and out of school. Although he hasn't been a member of any formal groups since college, he still enjoys doing karaoke every few weeks with his friends and coworkers.
You've been described to us as "the nicest person one has ever met." How does your kindness complement Tamr's company culture? Does Tamr feel like a place you can be your true self?
My coworkers have clearly been telling stories about me! There are numerous people at Tamr I could describe as among the nicest people I've ever met, not to mention the smartest. It's easy to be myself at Tamr because everyone around me is kind and eager to help others. There are also so many interests and passions at Tamr. One day, someone might organize a cooking party after work, while another night we might all go out for impromptu karaoke or tennis. Whether it be in the context of work or otherwise, people at Tamr are always looking to help others go out of their comfort zones and grow.
How have you gone out of your way to make new teammates feel welcomed?
Whenever new employees start, I try to introduce myself as soon as possible and set up an introductory meeting. In my presales role, I often give demos and provide overviews of the company to prospective customers or partners. I've found it's very helpful for new employees to get a similar introduction and have a chance to ask questions about our platforms, company and so on. Those meetings are also a great opportunity for new members of the team to meet me and other new folks. Outside of work, I try to invite new employees to a meal during their first or second week. I learned this from when I was an intern, and one of my full-time coworkers invited us interns to dinner and a movie after work — it made me feel like part of the team.
It's easy to be myself at Tamr because everyone around me is kind and eager to help others."

How does Tamr ensure its team has fun together?
Work hard, play hard is one of Tamr's core philosophies. At a small place like Tamr, every person has a tremendous amount of responsibility and is critical to the company's success. As such, when people are at work, we expect them to be present, engaged and focused. That's the only way for us to make our customers and our company successful.
That being said, we don't want people to spend all of their time on work — a healthy work-life balance is important. We encourage people to have fun after work hours, both in and out of the office! Our basement has instruments and arcade machines so people can socialize and have fun. People also regularly organize social events like karaoke, tennis, dinners and movie nights.