With no signs of slowing down anytime soon and a company-wide effort to promote internally while embracing a startup-inspired vibe and culture, Toast is finding the sweet spot between being a startup and a seasoned veteran of the tech industry.    
We caught up with three Toasters to learn more about their own employee growth journeys that prove the company cares less about your background and more about the value you bring.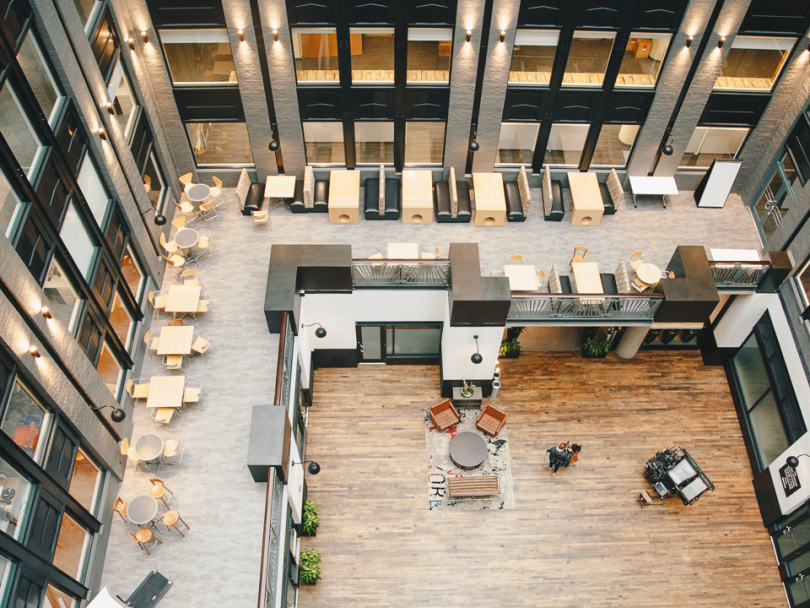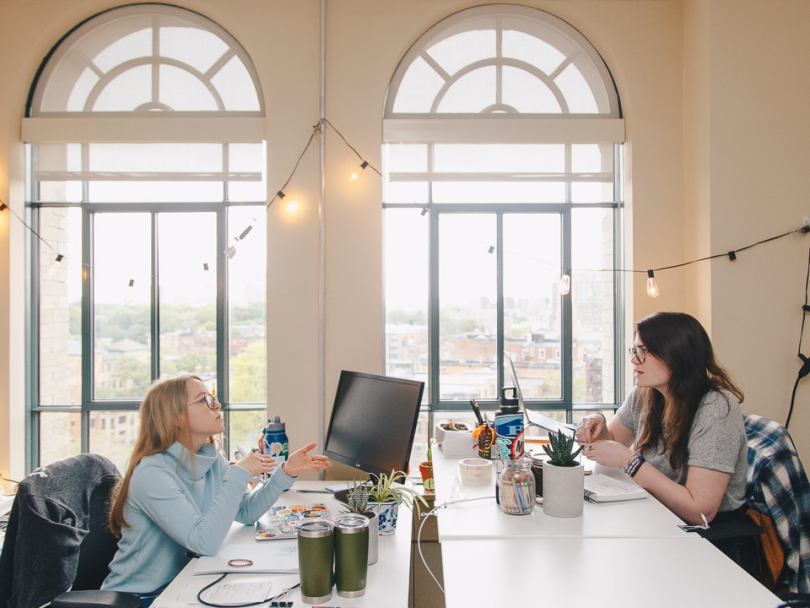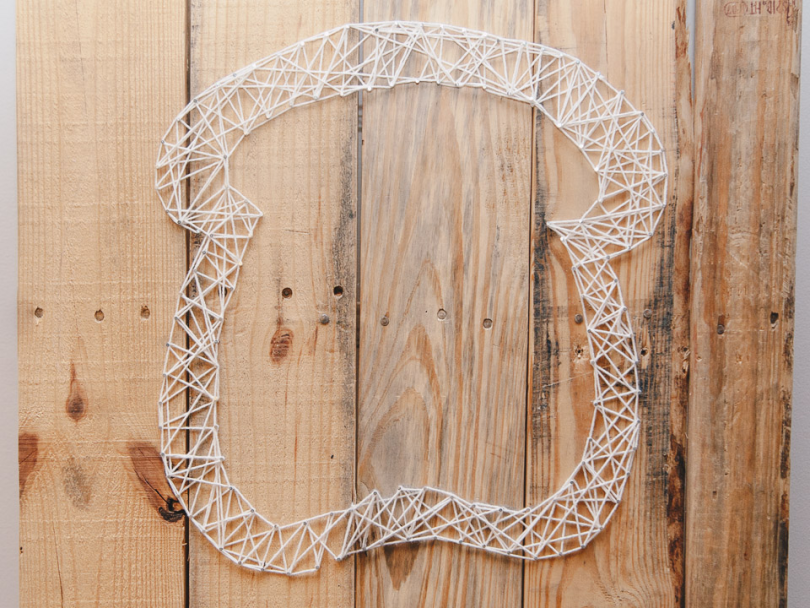 FOUNDED: 2011
EMPLOYEES: 1,500+; 850+ locally
WHERE THEY DO IT: Fenway
WHAT THEY DO: Toast's management solution supports restaurants of all sizes with point-of-sale, front- and back-of-house, and guest-facing technology, like online ordering and delivery.
BREADSGIVING: Everything from events to conference rooms is bread themed, including Toast's employee communities like their LGBTQIA+ group, Multigrain; the women's group, ToastHER; people of color's Breaking Bread; and mental health and disability's Complex Carbs.
BON VOYAGE: When Toasters hit their five-year anniversary with the team, they are eligible for a sabbatical.
L&D INITIATIVES: What's attributed to Toast's success is how much the company invests in learning and development initiatives, both at the customer and employee levels.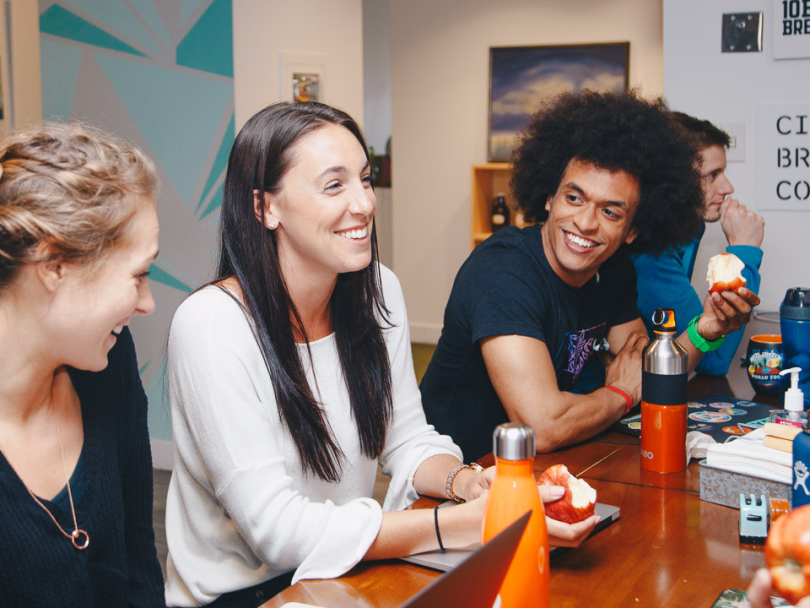 Gabriel Gonzalez, Technical Sourcer
Gabe joined Toast two years ago as a software engineer and recently pivoted to recruiting as a technical sourcer to work in a more people-focused position. He's tasked with discovering talented individuals at the top of the recruiting funnel to get them interested in joining the Toast team.
POSITIVE GAINS: Gabriel's about a year into his strength training regimen, which has become a big part of his life. He said nothing makes him happier than having a successful gym sesh. Next up? His first powerlifting meet later this year.
How did Toast set you up for success for your new recruiting role?
My manager Alex has been critical in helping me succeed and get comfortable in the new role. She's there when I need her but also doesn't hover over me or micromanage. The first couple of weeks, we would have daily standups to review questions I had from the day before. The team has also been super open and helpful; I feel like I can go to any one of them for tips, tricks and advice. Toast also set me up on LinkedIn Learning and SocialTalent, which have helped quite a bit in getting me up to speed.
The people at Toast are one of the main reasons to work here. I've made so many friends here that make work enjoyable."
What questions do you ask to determine culture fit when interviewing for new roles on Toast's engineering team?
I try to be as unbiased as possible. I take into account how well the candidate takes feedback, works under pressure, handles a situation gone awry, and collaborates with others. I typically assess this by asking questions framed around those scenarios. It's not to pry into someone's past mistakes — we're all human. I want to understand how the person deals with setbacks. That's what's important.
Two years is considered a long tenure at a tech company — what's kept you there?
The people at Toast are one of the main reasons to work here. I've made so many friends here that make work enjoyable. That is probably the main reason I stay. I also feel that management really cares about making sure employees grow and develop their careers in meaningful ways. I also wouldn't be here if I didn't believe in Toast's mission. We are really making a difference, and I want to continue being a part of that.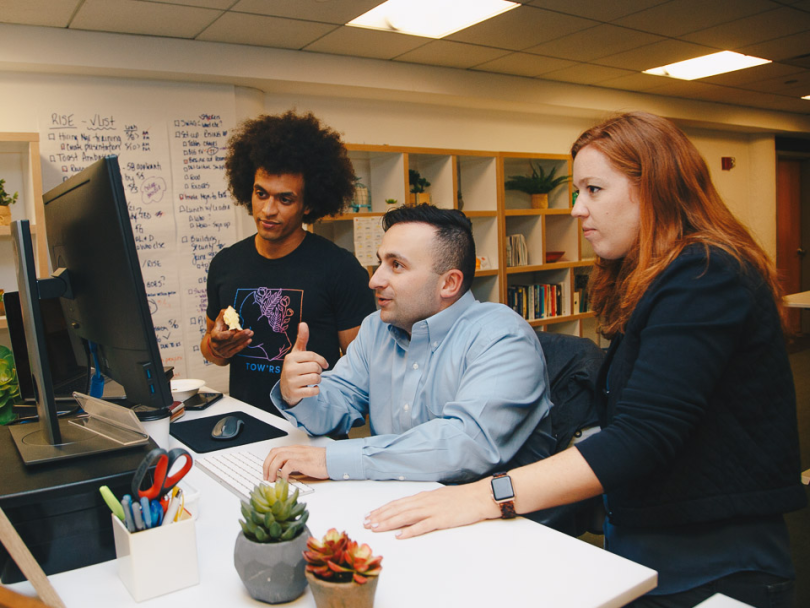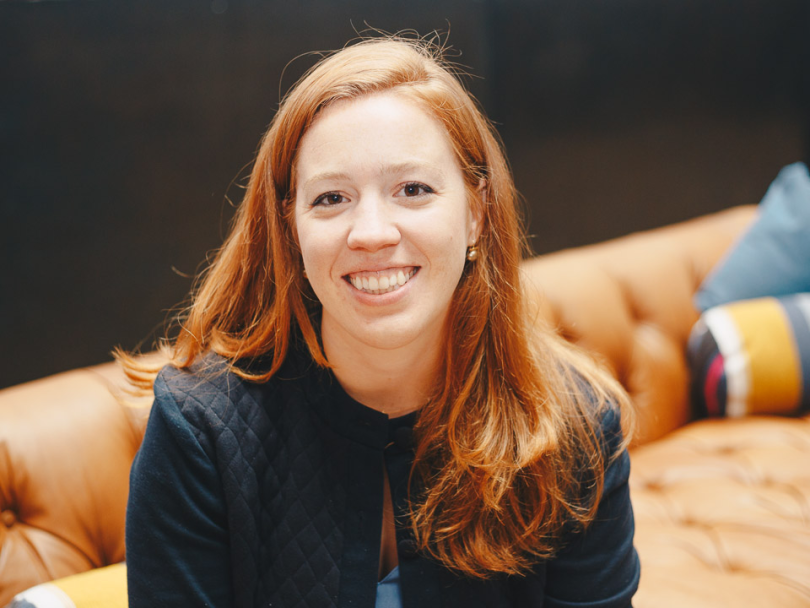 Morgan Bradford, Enterprise/Mid-Market Growth Operations Manager
Morgan helps ensure the sales team operates at their highest potential as Toast gains traction the mid-market and enterprise segments. She joined the team three years ago and was previously a pastry chef.
HOME IMPROVEMENT: A new homeowner, Morgan fills up her free time dreaming up ways to make her new home more magical by adding new plants, artwork or simply rearranging the deck furniture. She's also low-key obsessed with reality TV.
What inspired your move from a pastry chef to Toast? How did your experience as a chef prepare you for your first role with Toast as a project coordinator?
Over the course of the five years I spent in the kitchen, I learned an incredible amount that I was planning on leveraging one day to open my own business. However, that dream changed after I learned a powerful lesson from Joanne Chang, the founder of Flour Bakery. She taught me that the key to running a successful business is doing everything with unwavering passion and joy. While I liked my job, I didn't have that level of commitment and had no business opening up my own bakery. I went from knowing exactly what I wanted to do to having no clue. Toast was the perfect place to leverage my kitchen experience while transitioning into an office and finding a career I love.
Describe your growth journey at Toast. What positions have you held and what helped you along the way to your role today?
I began as a project coordinator to help roll out the Toast platform to restaurants. The multitasking and organizational skills I learned in the kitchen were put to the test right away. I made it clear to my managers that I wanted to grow quickly and leverage the management experience I already had under my belt. Any time a new opportunity on my team opened up, I threw my hat in the ring, and it served me well.
I met with leaders in other departments to learn more about openings they might have — or plan to have — and let them know I was interested in learning more. When I learned about the role I now have, I knew it would be the perfect fit. A different side of the business, a different market segment, and a different approach to problem-solving was just what I was looking for to round out my Toast experience.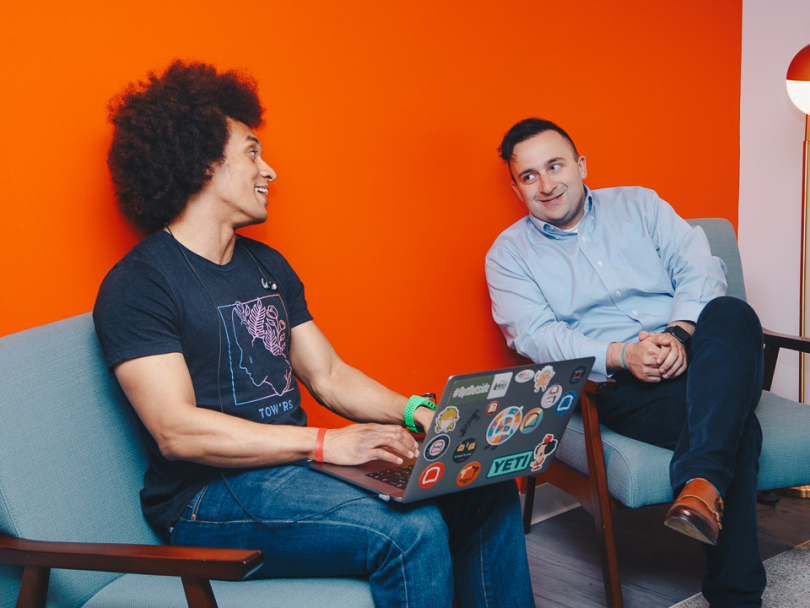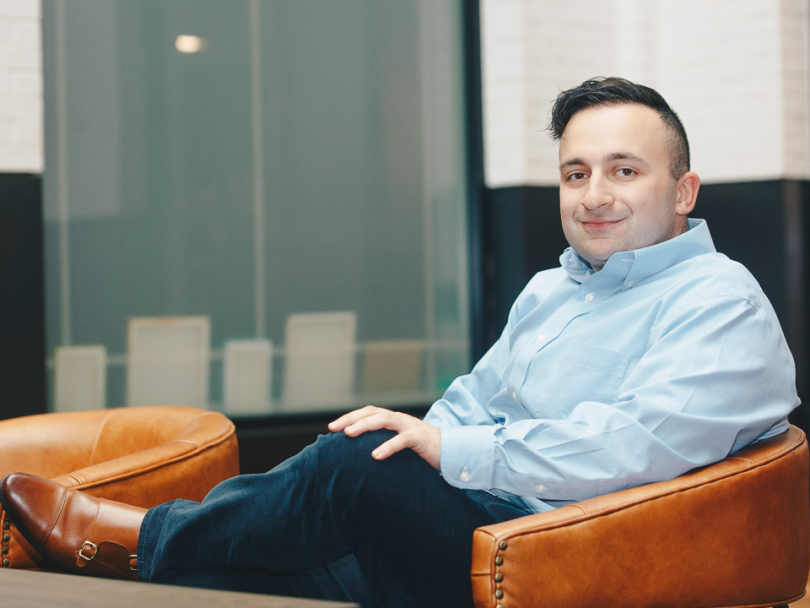 Nicholas Valeri, Revenue Operations Representative
Nicholas first joined Toast as a summer intern before heading into his senior year at Bryant University. When the program was over, he continued supporting Toast in a part-time role, then upon graduating, signed on full time as a revenue operations representative, where he is responsible for maintaining and administering internal processes and system tools for Toast's sales org.  
TEE TIME: While admittedly not the best golfer, Nicholas enjoys playing rounds throughout the summer with his friends and his dad. His approach to the game involves the same critical thinking process he applies at work.
When you began your internship in 2017, what were you most looking forward to?
I was most excited about being at an up-and-coming company. I was also looking forward to putting my Excel knowledge to the test. It was the first opportunity I had to analyze professional sales data. In my previous internship experiences, I was doing heavy phone work for a large, established recruiting company. But on my first day at my Toast internship, there was no phone in sight, and I already had an analytics project ready for me.
At Toast, I am able to coach sales associates on how to use different types of technology to be more efficient on the phones."

How has working for Toast met or exceeded your expectations?
It has exceeded my expectations. In my role, I am putting exactly what I studied at Bryant University into use in a corporate setting. For example, at Bryant, being the president of the sales team allowed me to coach sales students for success during competitions. At Toast, I am able to coach sales associates on how to use different types of technology to be more efficient on the phones. Working for Toast has allowed me to showcase my college studies and apply them in real life.
How has Toast encouraged and supported your employee growth?
The fact that Toast initially hired me as an intern, allowed me to work part time, and then extended me a full-time position within a year should say a lot about their encouragement and support for my employee growth.