Toast's restaurant management platform has been largely successful due to the company's keen attention to addressing wide-spread pain points experienced by service industry employees.
But what's also attributed to their success is how much Toast invests in learning initiatives, both at the customer and employee levels.
From Toast University, a dedicated learning portal to master the Toast platform, to programs like LinkedIn Learning and mentorship opportunities, Toast makes sure its staff and clients are growing professionally just as quickly as the company.
We chatted with three "Toasters" to learn more.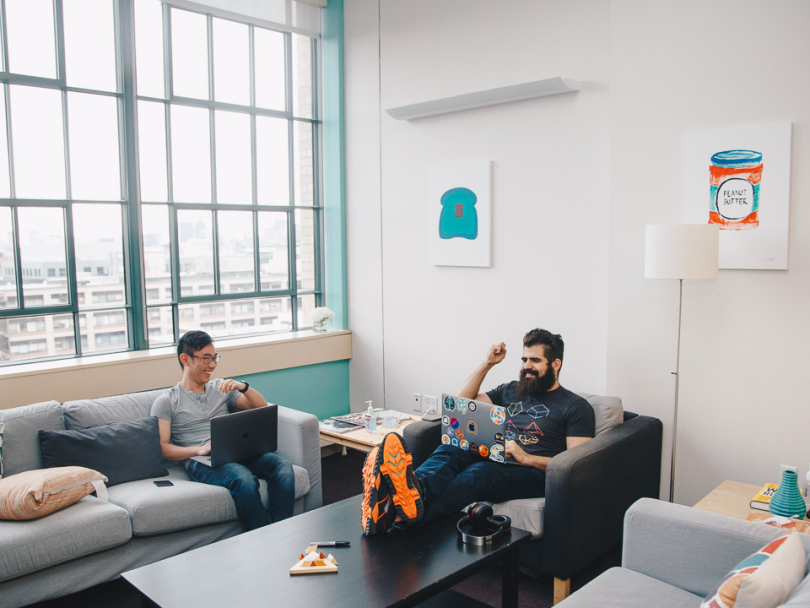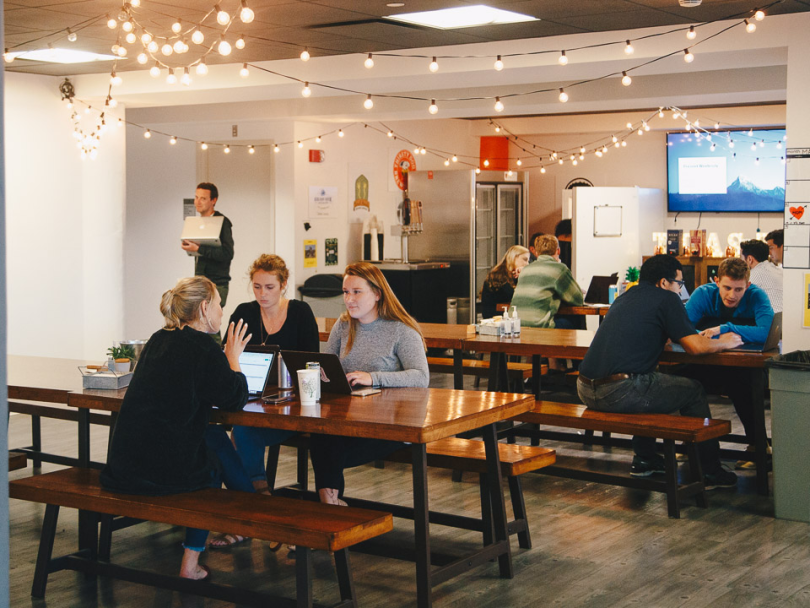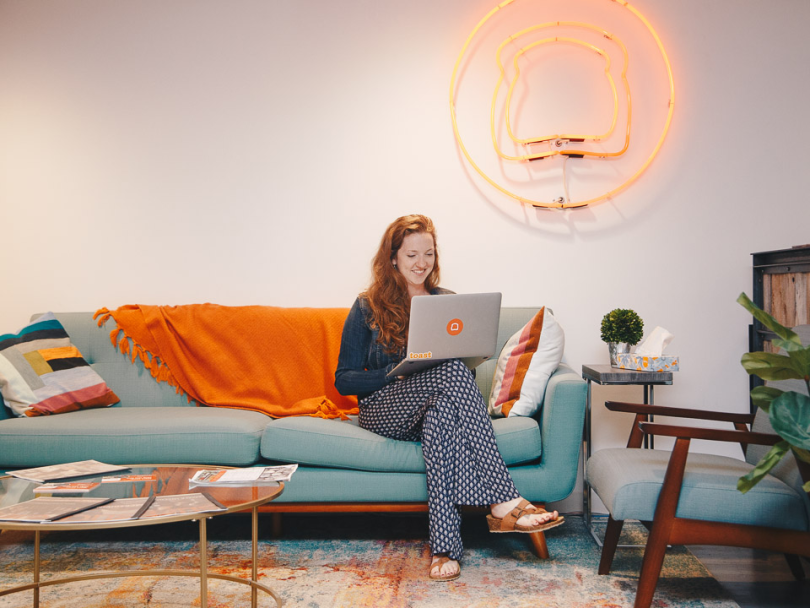 FOUNDED: 2011
EMPLOYEES: 1,500+; 850+ locally
WHERE THEY DO IT: Fenway
WHAT THEY DO: Toast's management and point-of-sale platform helps restaurants operate more efficiently while improving guest experiences and boosting sales.
CARBIO: As part of Toast's wellness initiatives, all employees receive a $500 annual wellness stipend to use at their discretion.
STEPPING UP: With no signs of slowing down anytime soon, Toast has led a company-wide effort to promote internally while embracing a startup-inspired vibe and culture.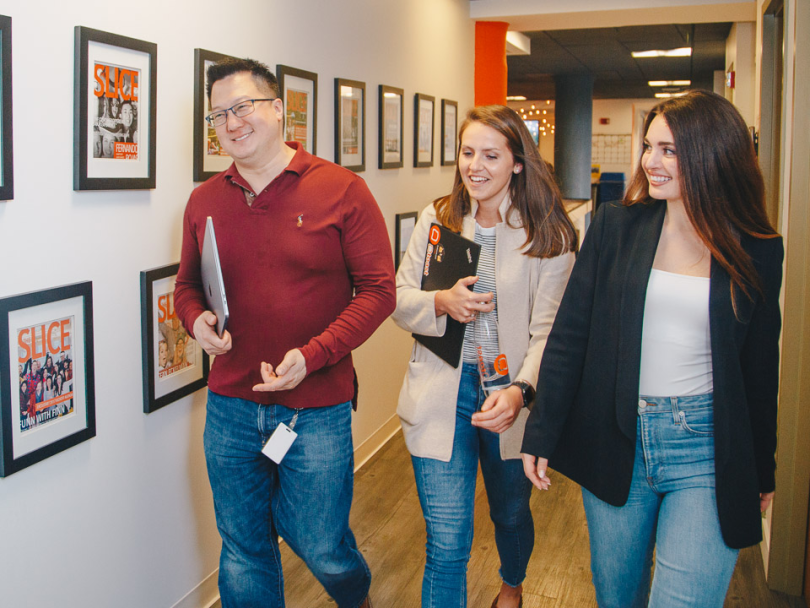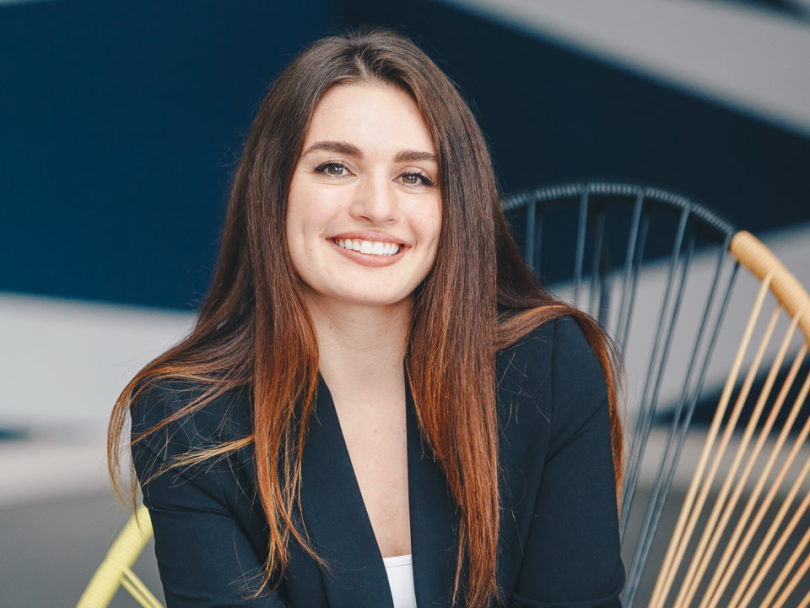 Alessandra Kopp, Manager, Inbound Business Development
Alessandra joined Toast two years ago as an inbound sales associate. Two promotions later, today she leads an inbound business development team focused on following up with warm prospects. Alessandra has also played an important role in shaping Toast's management development program, sales onboarding classes and mentoring initiatives.
FOOD FOR THOUGHT: In addition to her affection for exploring new restaurants and sharing recs with her team, Alessandra feeds her mind with food-related content via books, blogs, shows and social media.
How did Toast support and prepare you for your leadership role?
If you have the best numbers and a great attitude, Toast will give you the opportunity to take on more responsibility. On our inbound team, I was very successful in identifying restaurants where Toast would be a great solution and, because of that, I was rewarded with the opportunity to be a team lead. I piloted a number of experiments and developed playbooks around those experiments so other players could follow suit. My manager and higher-ups were always available to coach me through difficult situations.
How are you involved in helping reps grow?
I am very passionate about making sure my BDRs have all the resources they need to be successful. I have developed a very structured and replicable ramping plan for new hires that join my team during the first two months. Every week it consists of various activities and exercises to help them improve call quality and create operational efficiencies.
In addition to weekly coaching sessions and one-on-ones, I hold regular office hours for those that want to discuss career progression or deep dive into areas for improvement.
I am very passionate about making sure my BDRs have all the resources they need to be successful."

Describe a time in which you've mentored someone. What did you learn from that experience?
A few months ago, I had a team member with a lot of raw talent who was struggling. When best practices weren't resonating, I re-evaluated how to approach the situation. Instead of focusing on metrics, we talked about areas that they wanted to improve on and created corresponding goals to reach the desired results.
Within two months, this person was my top performer and is now doing exceedingly well on the outbound sales team. This experience reinforced the importance of taking a genuine interest in my teammates and learning about what motivates them individually.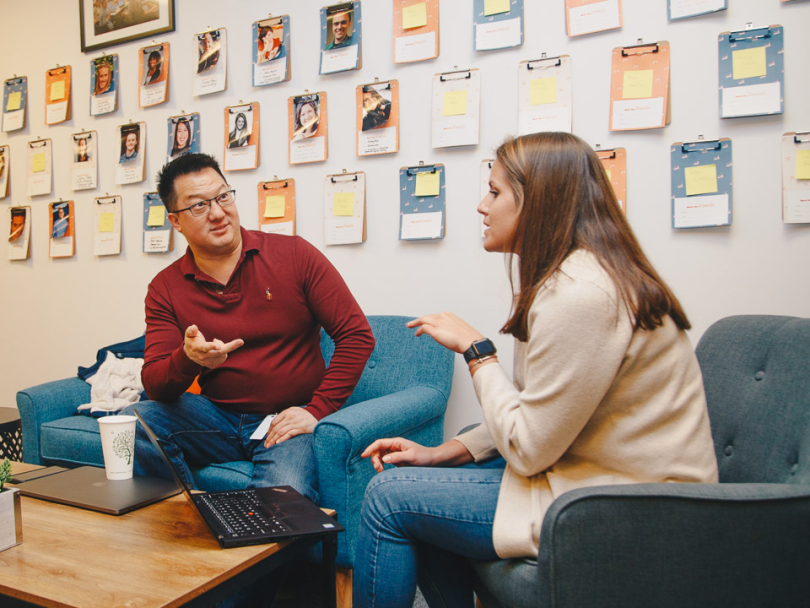 Ben Ho, Director of Engineering
Ben's career started in technology, then he pivoted hard to become a professional chef for nearly a decade before returning to the tech sector once again. After supporting numerous Boston startups and tech companies, he joined Toast this year, perfectly blending his unique tech and restaurant background. He even leads a cooking class as part of the company's Toasters Teaching Toasters learning and development initiative.
BEYOND WORK: A former professional chef, Ben finds no shortage of time cooking for his family and friends. 
How are you applying your previous experience as a professional chef to your leadership role today?
This is funny because it's so relevant to Toast: I cook. A long time ago, software engineering started as a way to share something with friends and to bring people together. It became my passion and was my focus during the years I spent as a chef.
What about Toast and your work inspires you?
Toast is changing the world for restaurants, and by extension, the dining experience for everyone. We're at the forefront of a revolution in restaurant technology; it's 30 years of catchup and exploring future possibilities at the same time. We're also helping to solve some of the industry's really hard problems: the labor shortage, our tipping culture, offering a richer and more convenient dining experience, optimizing for efficiency and productivity, reducing costs, and helping with cash flow. I can't think of another restaurant technology company who gets our customer's pain and is trying to simultaneously improve so many things. The pace of change is dizzying, and we're right in the middle, leading it.  
I can't think of another restaurant technology company who gets our customer's pain and is trying to simultaneously improve so many things."

What are your goals for your team and for Toast?
My goals for the team are to build the best possible experience during a restaurant service. This means an experience customized for restaurant front-of-house and back-of-house staff, with an intuitive UI, bulletproof reliability, faster flow and less chaos. We'll know if we're there because cooks and servers won't be "in the weeds" as often, service will hit that sweet spot where everything is flowing quickly yet smoothly, there'll be fewer mistakes made, and the restaurant will be making more money.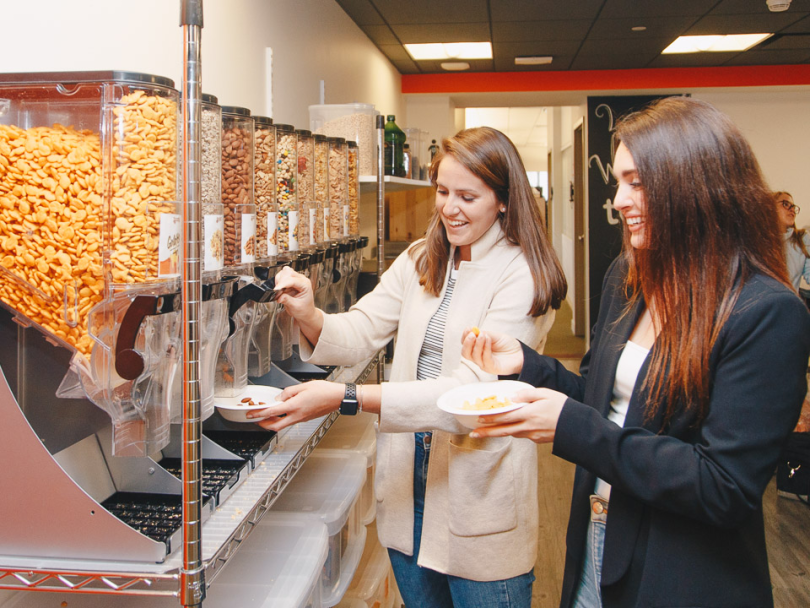 Casey Clark, Education Systems Administrator
A member of Toast's education team, Casey fields and manages questions from clients using Toast University, a customer-facing online learning and training solution featuring more than 70 courses.
BREATHE IN: Running and yoga help Casey decompress and clear her head at the end of the day — both of which make her a better teammate the next morning.
We heard you crushed it at the LinkedIn Learning initiative. What were some of the courses you took and how did this impact your professional or personal growth?
The LinkedIn Learning challenge took place in February and consisted of four different challenges spread throughout the month that you completed with a partner. For the first challenge, we were able to pick a course of interest to complete, and I chose one about Articulate 360. This was a nice challenge to start with since it took place around the same time that I joined Toast. Being able to select my own course allowed me to learn the ins and outs of a program that my team regularly uses to create Toast University courses. The other three courses discussed making commitments, building trust and developing communication skills.
What role does employee growth play in Toast's culture, and what are some additional ways the company supports it?
Employee growth is really valued here. For example, I'm working my way through a LinkedIn Learning course about what it means to be an instructional designer. Other members on my team have taken outside classes on specific courses such as Articulate Storyline and InDesign. All of this helps us ultimately create even more engaging courses and content for our customers.
Employee growth is really valued here."

Can you tell us a bit about Toast University? How does this complement Toast's culture of learning?
Toast University is an online platform used both internally and externally. Our customers are able to take courses to learn more about Toast and how to use it, and Toasters are able to access individualized learning paths and courses in addition to the customer-facing content. Both customers and Toasters are encouraged to take courses to expand their knowledge of the available solutions.