In less than a decade, Flywire has grown from a small startup trying to break into the payment space at colleges and universities to a full-fledged payment and receivables service for various companies across the globe. But ask CEO Mike Massaro what has enabled the company to grow successfully and his answer might surprise you.
"One of our company values is fulfillment, and it is particularly important to me because I have seen many people fall into the trap of feeling like they are not doing enough at work or at home," Massaro explains. "At Flywire, we don't want work zombies. We do not believe we get the most out of people when they neglect or ignore their personal hobbies or relationships."
We caught up with Massaro and a couple of other prominent leaders at Flywire to learn more about the company's values, how these have helped fuel growth and define culture over the years, and where the company is headed next.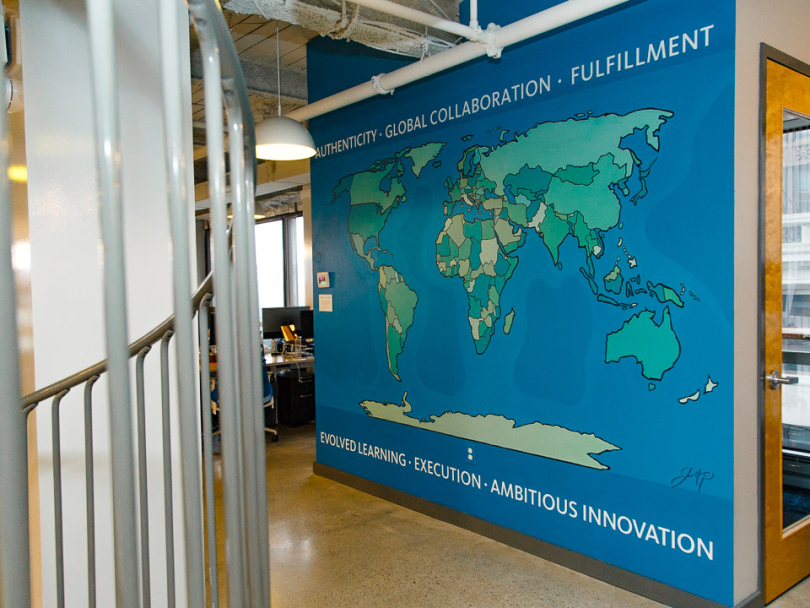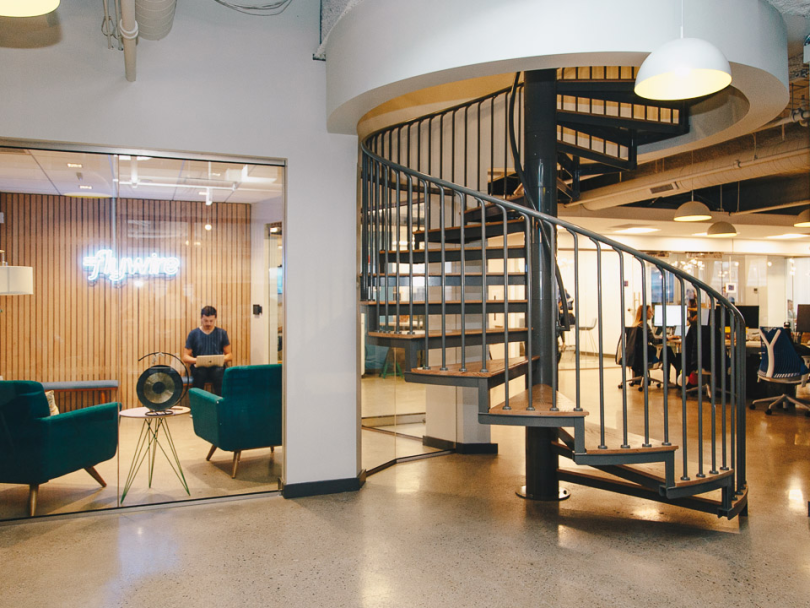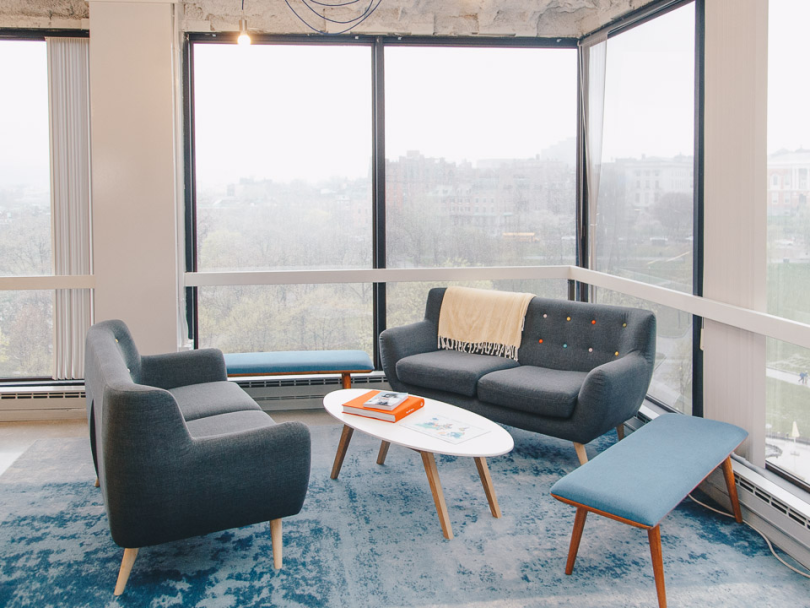 FOUNDED: 2009
EMPLOYEES: 400; 100 locally
WHAT THEY DO: Flywire is a full-service billing, payment and receivables solution that is designed to make transactions faster, more secure and transparent, and less expensive.
WHERE THEY DO IT: Global headquarters in Boston, with offices in Valencia, London, Manchester, Singapore, Sydney, Tokyo, Shanghai, Cluj and Chicago.
NOTABLE PERKS: Along with offering stock options for employees — also known as FlyMates — Flywire provides opportunities for employees to travel globally.
NOTABLE CLIENTS: The Hult International Business School, The University of California, UCLA Health and Expedia.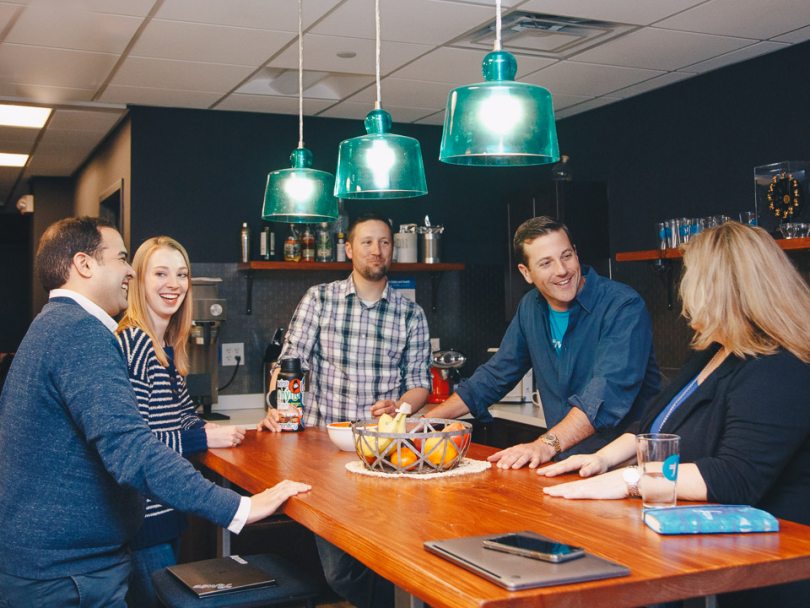 Mike Massaro, CEO
Mike's role incorporates several different elements, including securing funding, delivering to investors, ensuring the executive team is aligned around the same goals, and building awareness of the company among potential clients, partners and investors. He is also responsible for setting the corporate culture.
BEYOND WORK: Mike spends time with his wife and four sons and their extended family skiing in the winter and traveling throughout the year. It helps him energize and gives him a chance to enjoy the precious time he has watching his boys grow up.
How has your company culture evolved — or remained the same — as your team has scaled?
When we first started out, people would come in and mention how great our culture was. As we started to grow, we realized we needed to be more intentional about driving our culture or we would lose it. We were lucky enough to have an all-company retreat back in 2015 when we had about 80 FlyMates. During the retreat, we developed a set of values: authenticity, ambitious innovation, execution, evolved learning, fulfillment and global collaboration. That exercise really got us started, and in the past year, we have added virtues and behaviors to support these values.
 
As we started to grow, we realized we needed to be more intentional about driving our culture or we would lose it."

Tell us about some of the new verticals at Flywire. How do these verticals represent Flywire's mission?
We started out by helping our clients receive tuition payments from international students. In order to solve for that, we had to do a couple of things: build a payments network and then build the technology platform to support our solution. Once we realized we had a lot of traction in that space, we were able to look to other verticals and see if there were similar challenges.
We first looked to the healthcare industry and found there are increasing trends of people traveling to different countries to receive healthcare. We started to dig there and, as we looked to other verticals like travel, we've learned that many industry verticals have similar situations. However, there is always a unique set of pain points.
Our goal is to empower our clients and the people or businesses that are paying them. So, as we expand to new verticals, we learn about that business, the other software and technology solutions they work with, and determine how best to help them.
What's in store for Flywire's future?
There is a lot of opportunity in the payment space right now, and there are many companies trying to solve similar problems in different ways. Consumers' expectations are becoming more demanding, and the complexity of payments is often too much to manage for businesses. The market is so huge that there is an opportunity for there to be more than one winner, and I want Flywire to be one of them. Our vertical expertise, combined with our payments network and our technology platform, is a strong foundation for us to build on to achieve these goals.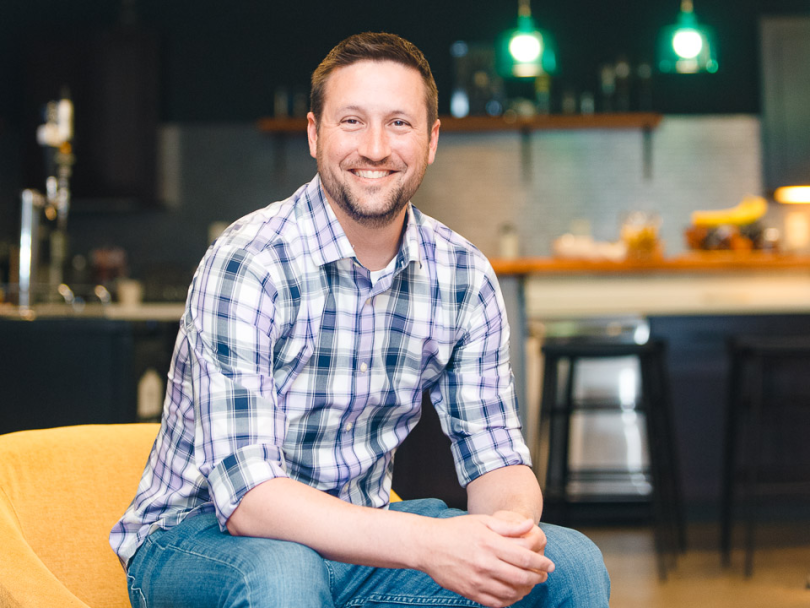 Jason Moens, Vice President of Product
Jason oversees the team that builds the technological solution to solve complex problems for a growing mix of customers across many industries and countries.
BEYOND WORK: Jason organizes unique games in and out of the office, including trivia contests, Odd Olympics and scavenger hunts with hundreds of people across three continents.
You were Flywire's second employee. What were some of the biggest challenges you faced starting out?
One of our biggest initial challenges was that prospects did not see anything that needed to change for their international payment processes. They had accepted the fees and complexity as a cost of doing business that could not be avoided. If we asked them what we could help solve, they would not have any answers because they saw everything as working fine as it was.
Over time, we were able to demonstrate that our solutions drastically simplify and remove some of the cost for our customers. Relationships were the key to getting to this point. Other early hires were central to getting referenceable customers to show there was a better way. I learned that product functionality alone was not enough to get critical early momentum.
How would you describe your company or team's culture when you first began?
I don't think the word "culture" was ever mentioned in the early years of Flywire — we were all too busy running around like our heads were on fire. It was a very organic evolution for those first few years. As an organization, Flywire has always been quite global since we started out with people in the U.S. and Spain. Underneath the many clear cultural differences were the common values of speed and execution. We focused less on getting things perfect and more on getting value out the door.
 
We get people together to learn from one another [...] and share information so people can make informed decisions."

How has scaling affected your culture?
I have told people that building a small efficient team is one of the easiest things to do. The real challenge comes when you try to scale. It is challenging to strike a balance between meeting the growing needs of a diverse group of customers and hiring people who add to our culture at Flywire. We now have 10 global offices, so to overcome these challenges, we focus on travel, flexibility and transparency. We get people together to learn from one another; provide options for how, when and where is best for employees to work; and share information so people can make informed decisions.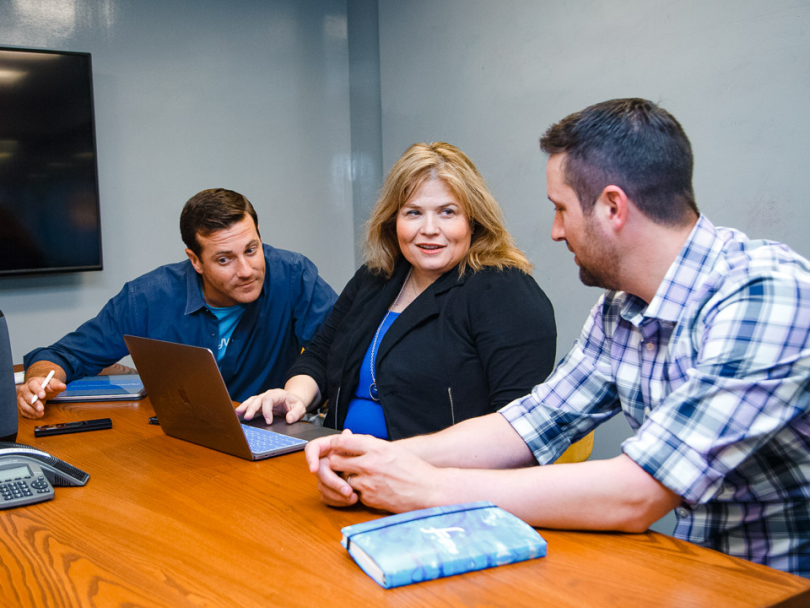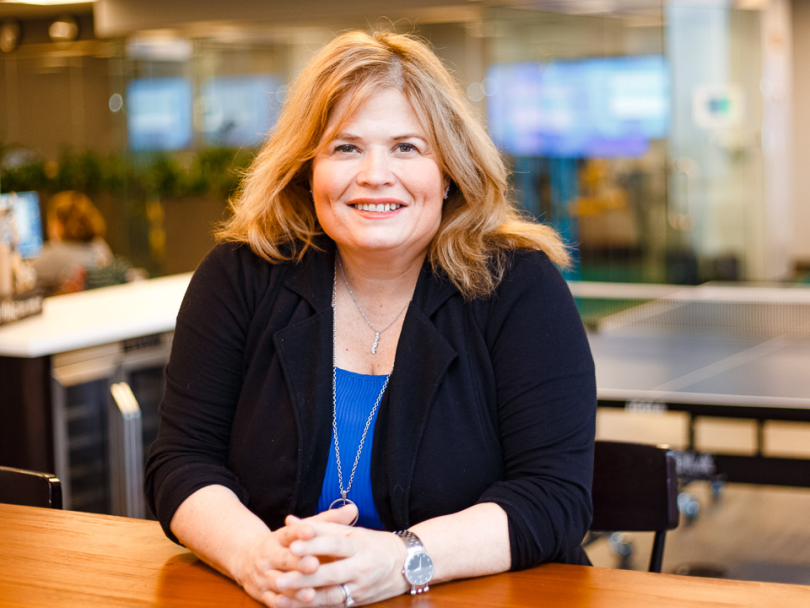 Sharon Butler, Executive Vice President of Global Education
Sharon's background working at a domestic tuition payment company helped her bring strong existing relationships with clients to Flywire, and she set the tone for how the company builds relationships today. Now the EVP of global education, she leads the sales and relationship management teams in the Americas, Europe, the Middle East and Africa, and the Asia Pacific.
BEYOND WORK: Sharon loves remodeling and decorating and has spent the past couple of years remodeling most of her house.
How has Flywire's education vertical — and company as a whole — evolved over time?
When I first started talking to potential clients, they almost didn't realize there were challenges related to receiving their international payments. They just accepted the process and managed through it. Once they started to realize how much time and money we could save them, it started to make sense. It took a while, but once we started getting clients live and we saw the results, we knew we had something big. Our clients now see us as the innovators in the space and come to us to help solve additional complexities with their payment and process.
What have you learned about culture as you've scaled?
In the early years, it was easy to make sure everyone knew everything that was going on. Right out of the gate, we had teams in both Boston and Valencia, Spain. But, even with the distance, we all knew we were aligned. Now we have 10 offices around the world and around 400 FlyMates, so it has become so much more challenging to keep everyone up to speed. We spend a lot of time working to improve our communications as well as find ways to instill our company values into all we do. One thing I've learned is, regardless of where people are located, it is the aligned sense of purpose and fulfillment our FlyMates feel that is critical to our success.
 
Regardless of where people are located, it is the aligned sense of purpose and fulfillment our [employees] feel that is critical to our success."

When you consider where Flywire is headed, what are you most excited about?
I am so excited for the future. We are now at a stage in our company growth that we react more quickly to client needs and requests and we have truly become experts in the payment space, so we are also able to bring that expertise to our clients proactively. It's incredibly rewarding to be in a position to listen to customer needs and deliver more value. All of these areas, plus many others, are opportunities for us to continue to grow Flywire and we are evolving every day to meet these ever-changing needs.