Whether they are making industrial materials for giant clients like Google or helping a customer make custom prosthetics for their son with cerebral palsy, Formlabs is on a mission to empower their employees, their customers and the world at large using 3D printers to create the world they want to live in. 
We spoke with three of their team members to learn more about their team culture and their ambitious goals.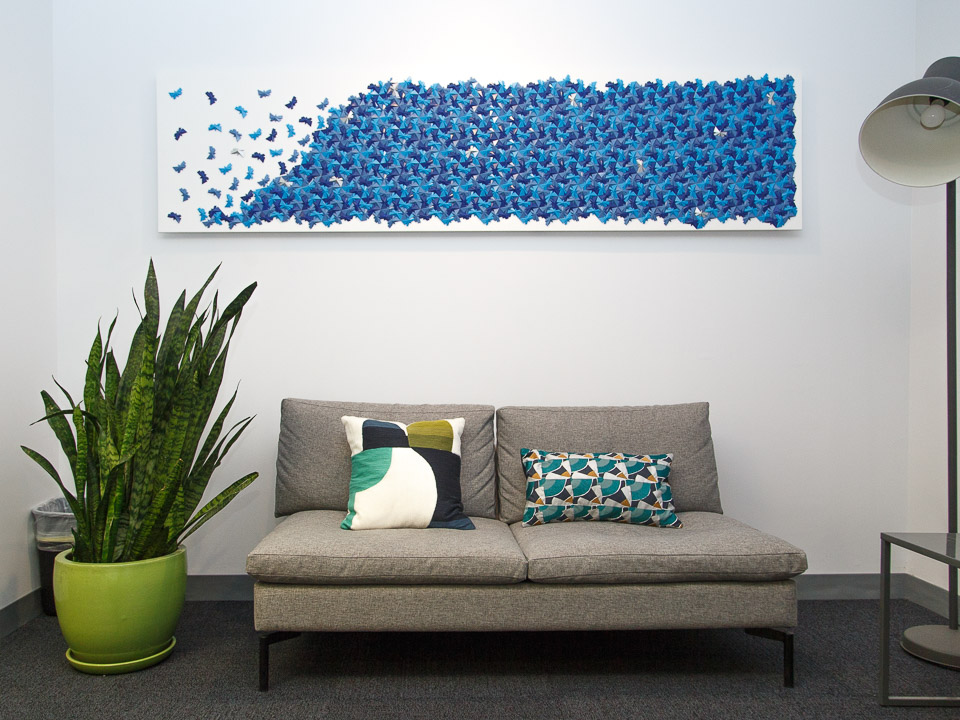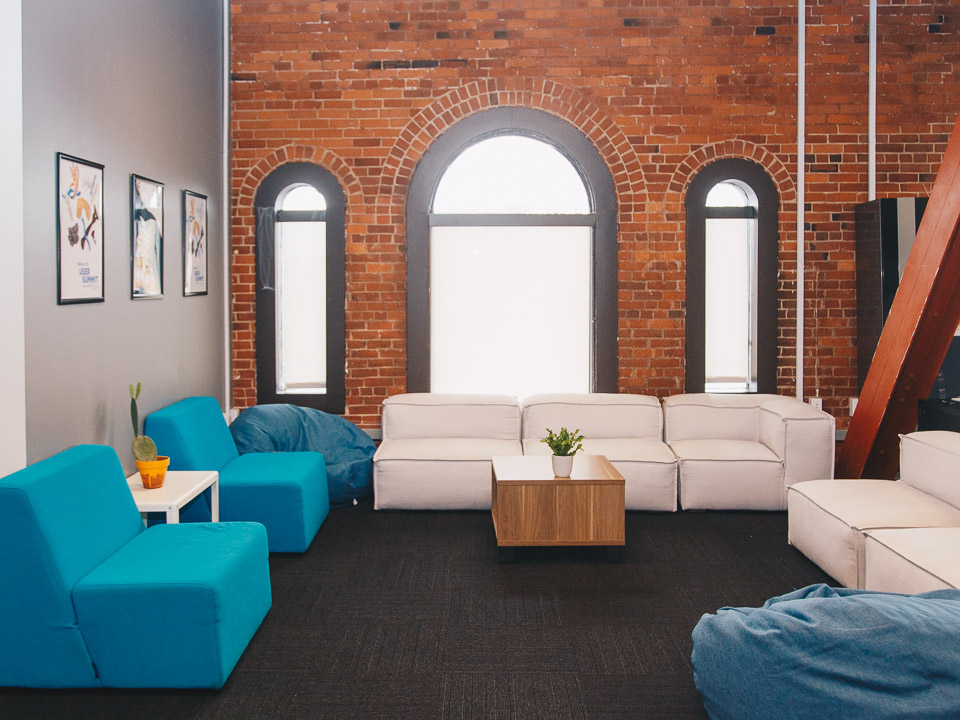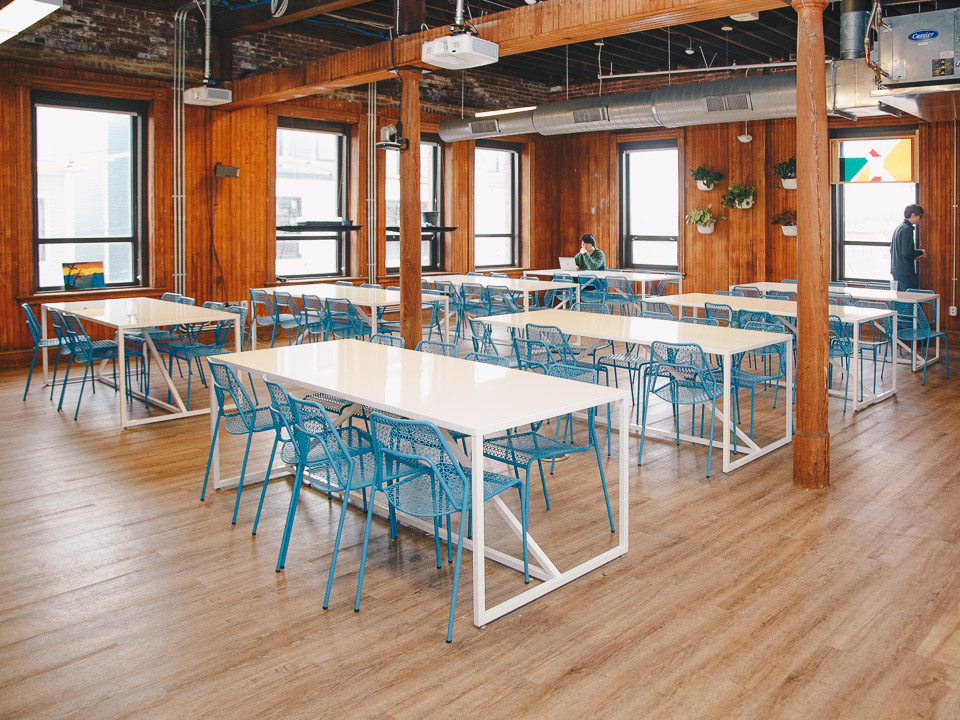 FOUNDED: 2011
EMPLOYEES: 500; 400 locally 
WHAT THEY DO: Formlabs creates easy-to-use 3D printing tools engineered from the ground up to be reliable and affordable (so anyone can make anything.)
WHERE THEY DO IT: Boston
EVENTS GALORE: Formlabs hosts HeyGirl, a regular speaker series where they bring in successful female leaders from all industries to share their stories about career development and growth. They also do an annual ski trip in the winter and host a summer camp for employees, their families and their dogs in the Berkshires. 
FORTITUDE REQUIRED:  Formlabs is always changing, and they know it's essential to their growth. They're looking for people who embrace change, excel in an evolving environment, and can persevere through anything.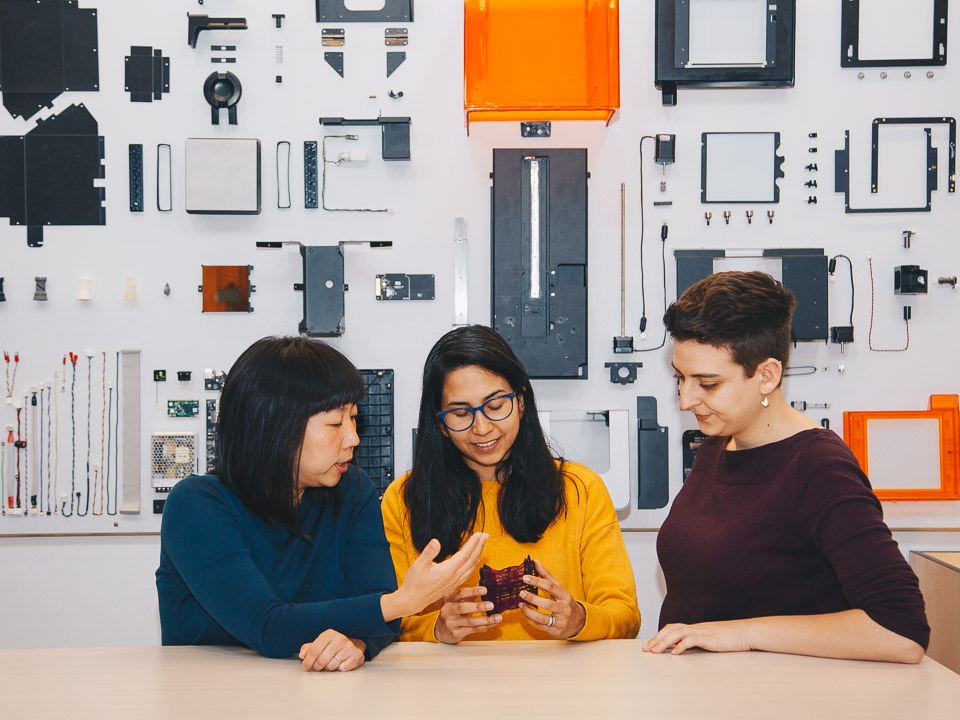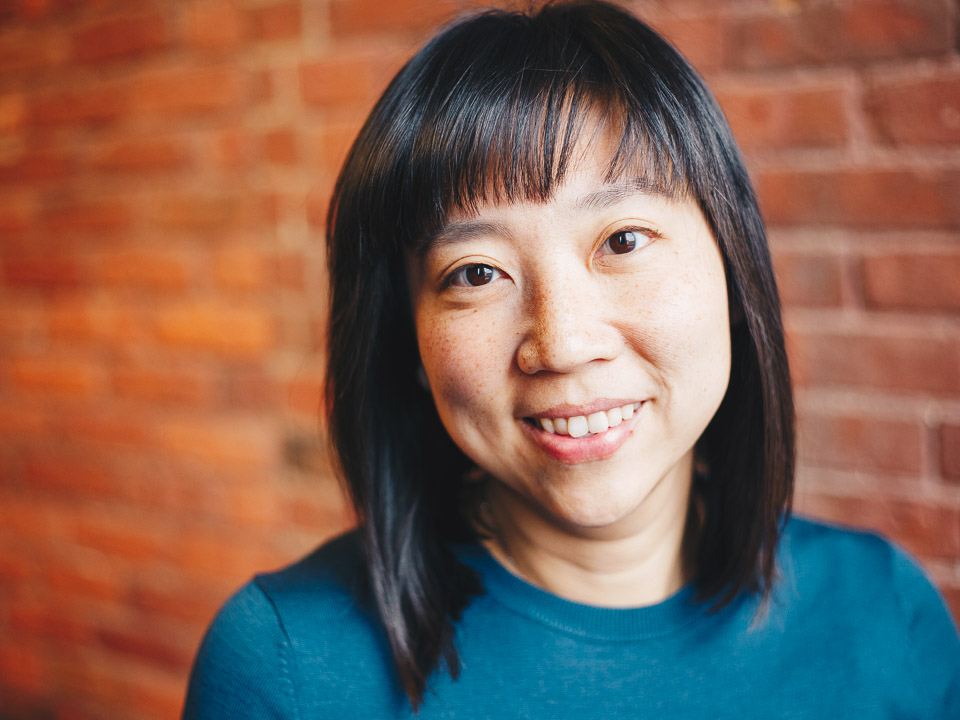 Sharon Soong, Materials Development Team Lead 
Sharon is responsible for developing innovative materials for Formlabs' 3D printers. It's her responsibility to build the best 3D printing materials development team, which in turn create the best materials for their customers.
BEYOND WORK: Sharon loves to cook, read and travel. She also has a 5-year-old son, and she loves exploring new things with him.  
Formlabs develops its material in house, which is different from other companies in this space. Why do you make that a priority? 
We want our customers to be successful and, therefore, we strive to develop the best performing and highest quality materials. We develop the formulation as well as the setting — which is basically how our printer prints a particular material — of our materials because we want to deliver the best experience for our users. Materials matter ― in the end, the printed material part is what our customer will hold in their hands, and it will be put to test in the intended application.
We give a lot of autonomy to individuals, which I believe empowers decision-making and encourages innovation."
You come out with new materials quite fast. How do you do that, and what does the process look like? 
Every new material starts as an idea — what do we want to develop and what are the benefits for our customers? Once the idea is vested, we start formulation development. Once we have the formulation that can meet all the specifications, we go through a validation process and production scale-up to make sure it meets all of our quality standards.  
We have a team of talented, dedicated materials scientists who really want to push the chemistry and ship products — this is fundamentally why we can come out with new materials so fast. We also work efficiently and effectively with other teams — product, marketing, print process, manufacturing, and more — so introducing new materials is definitely a cross-functional team effort.   
Is there something about the Formlabs culture that encourages innovation?
We give a lot of autonomy to individuals, which I believe empowers decision-making and encourages innovation. On the materials team, project goals are defined, but how to accomplish the goals are largely driven by the lead scientist. Trying out new formulations that may or may not work is ingrained in us. 
We also have group meetings where each project shares successes and failures. I believe that is the key for faster innovation — you can learn from each other rather than having to repeat the experiment yourself.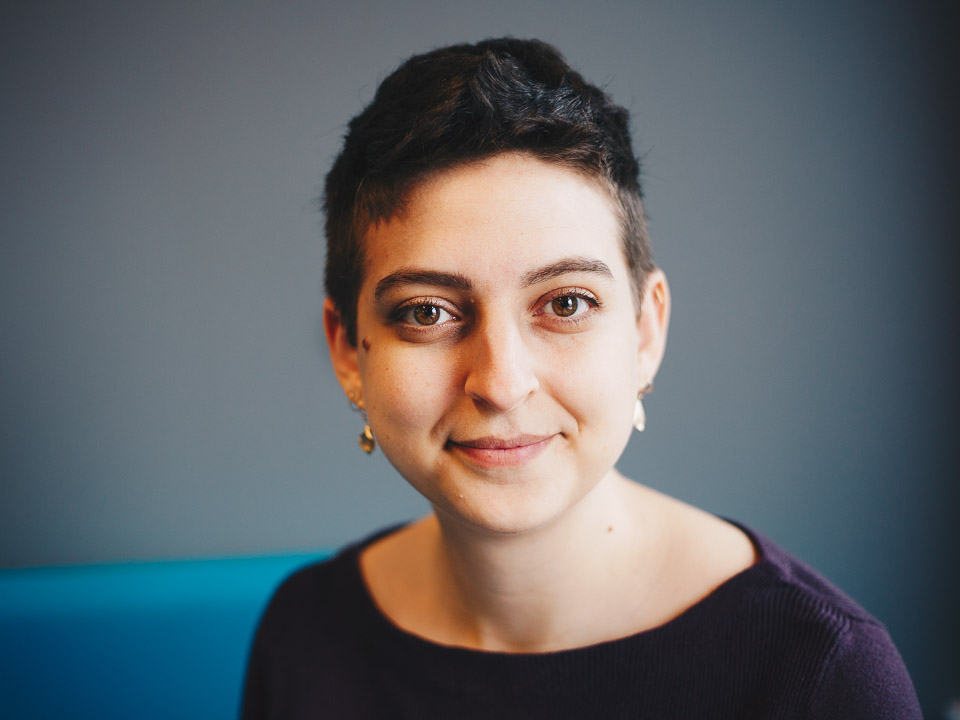 Eliza Margolin, Channel Marketing Program Manager 
Eliza is responsible for making sure Formlabs' resellers and distributors have what they need in order to do their own marketing. As program manager, she thinks globally to create and maintain the business infrastructure for those relationships and acts as a resource to the rest of the team.
BEYOND WORK: Eliza loves to make things. Whether that's cooking, woodworking or crafting, she finds using her hands to be grounding and energizing. 
You began as an intern at Formlabs and moved up to a team lead role. What has that progression been like? 
Formlabs culture is open to a bottom-up approach to change — if someone identifies a need for improvement, they can do something about it. I joined as an intern and tried to learn everything I could. Around the time I was hired full time, I learned a little about our distribution model, including that there wasn't much consideration of channel within marketing. I dove into the topic, asked lots of questions and became the internal expert on channel marketing. Now, it's grown from a topic to a global team, and my teammates specialize in their own regions while I continue to work on improving our processes and results.
With innovation comes risk. What has that been like at Formlabs?
The company is growing so quickly that it's risky not to take risks. Most projects seem like an impossibly large undertaking when we first start them, but the team steps up every time. It can feel overwhelming, but being able to look back at what we've done — what I might have thought was impossible — is incredibly rewarding.
The company is growing so quickly that it's risky not to take risks." 
Is there anything about the company culture that stands out to you?
The annual hackathon is a highlight for me — the variety of projects is incredible. The first year, a team built a video game console that people still use, and last year, one team prototyped an entire CNC milling machine. I especially like that the hackathon brings together people from all areas of the company to work together. 
I was visiting the Berlin office during last year's hackathon and I built a raft with colleagues from across sales, systems and print production. We even paddled around the Spree River for a few hours!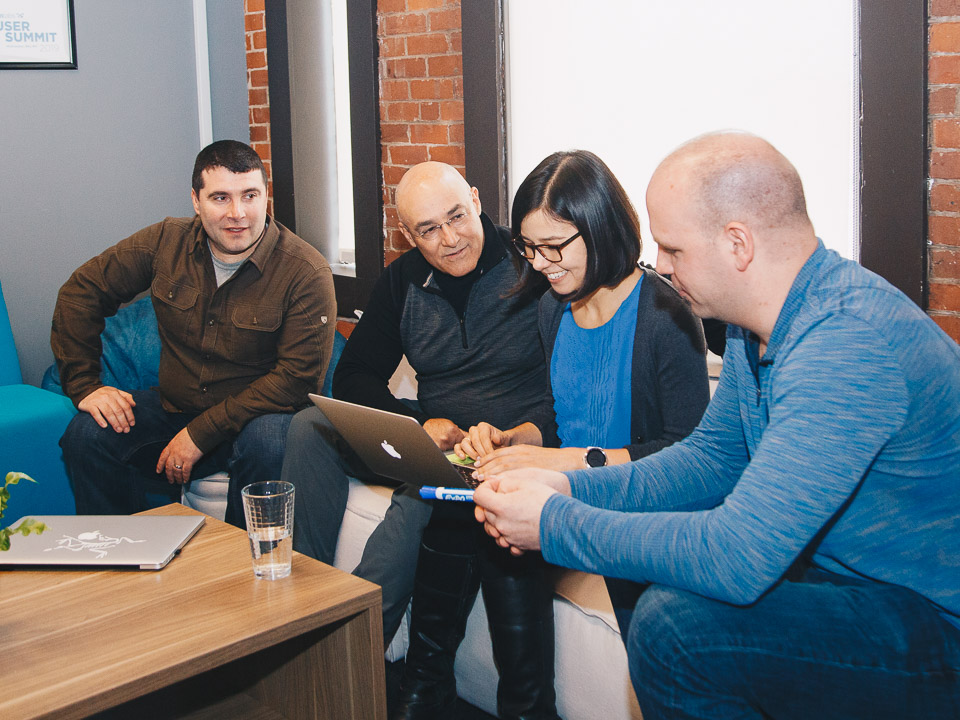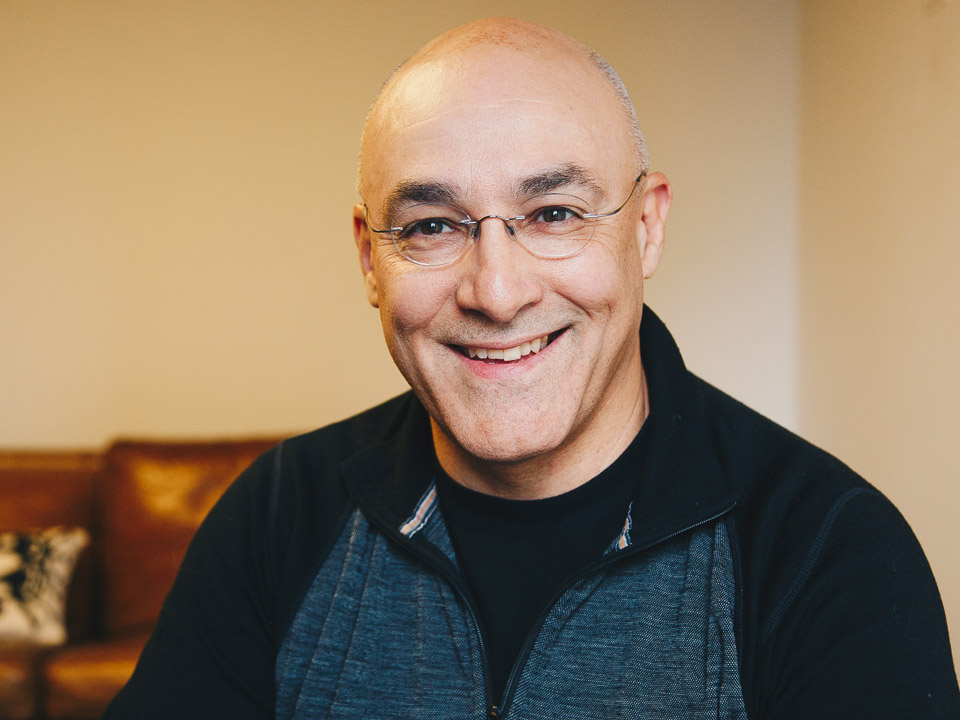 Carl Calabria, Head of Engineering
Carl leads the engineering team and promotes a team centered environment where innovation, creativity and executional excellence are valued.
What is unique about Formlabs compared to other places you've worked?
That's easy — Formlabs has the most talented engineering team, top to bottom, that I have ever encountered. My career spans nearly four decades, and I have led engineering teams at ten different very successful companies. Each has had its share of standout engineers, but at Formlabs, the talent level is uniformly excellent across the board.
How are you molding that team into a cohesive whole?
Even the most talented team will underperform if not collectively focused on key objectives or if they are constrained from innovation. Ultimately, great engineering teams need to be able to execute to plan and that takes a certain amount of rigor. 
At Formlabs, we already have an exceptionally talented workforce with well-defined objectives and a culture that promotes innovation. I am currently concentrating on improving career development opportunities within the company and introducing a right-weight process where efficiency and predictability can be improved.
I have seen firsthand how 3D printing is creating new possibilities in the field of prosthetics and assistive devices."

Your products have a major impact in the real world. Is there something specific Formlabs has been a part of producing that you are most proud of?
I am the parent of a child born with a significant limb difference. Fast forward 24 years, and I find myself the vice president of the American Amputee Soccer Association. I have seen firsthand how 3D printing is creating new possibilities in the field of prosthetics and assistive devices. I am very proud to be part of a company that is having such a profound positive impact on the lives of those who require individualized solutions that would otherwise be cost prohibitive.