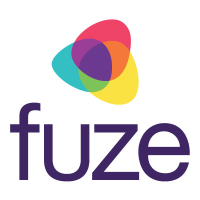 Vice President Customer Success
We are looking for a dynamic world-class leader for our newly created role of Vice President of Customer Success. Fuze is a high-growth, venture-backed Boston-based company with more than 650 employees and worldwide operations which was recently noted in Forbes "Next Billion Dollar Startups List" as a "Unicorn". Our core values drive the way we conduct business every day and define our company culture. We're growing at lightning fast speed to meet the demands of the evolving unified communications as a service (UCaaS) market. We provide a global, cloud-based unified communications platform that empowers productivity and delivers insights across the enterprise by enabling simplified business voice communications, flexible video conferencing and always-on collaboration. Fuze allows the modern, mobile workforce to seamlessly communicate anytime, anywhere, across any device.
Description:
The Vice President, Customer Success is a key leadership position at Fuze. In this role you will define the corporate strategy for customer success and collaborate cross-functionally to ensure that Fuze customers have a high quality experience, can effectively adopt our technology and are able to realize business value which will compel them to perpetuate their use of the Fuze technology platform.
The Vice President of Customer Success role is based at Fuze headquarters, however our "Work From Anywhere" philosophy and technology platform allows for significant flexibility in your day-to-day location. The position reports to the Senior Vice President of Services and Support. As part of this new strategic initiative, significant resources will be available to aid in expansion of our current program.
You will work collaboratively across all functional areas of the company to ensure that customers are represented throughout every stage of the customer lifecycle. The ideal candidate will create a company-wide culture focused on the customer and ensuring their journey with our technology creates a strong base of customers who our biggest champions.
MAJOR JOB RESPONSIBILITIES:
Customer Success Leader

Recruit experienced leaders and top performers for each role.
Foster cross company collaboration, aligning with other executives to define key customer success metrics.
Provide industry-leading thinking that defines a progressive and modern approach to engaging customers.

Customer Success Delivery

Define a best-in-class customer onboarding process.
Create time, event, and value-based prescriptive delivery guides for all stages of the customer lifecycle.
Define key operational performance metrics for the organization.
Act as senior customer escalation point.

Customer Success Product Management

Assess, design and develop Customer Success portfolio including the potential for growing and expanding the customer portfolio.
Design the customer success segmentation strategy at all levels.
Evolve the business model to compliment overall Fuze strategy with a focus on customer business value outcomes.

Customer Success Marketing

Evangelize the portfolio both internally and externally.
Create a culture centered on customer success throughout the organization.
Lead Voice of the Customer initiatives including Customer Effort Score, CSAT, and Net Promoter Score.
Work directly with customer advisory boards to create customer journey maps
Collaborate with corporate marketing to create a strong customer advocacy program.

Customer Expansion

Seek opportunities to aid the customer account management team to add users and drive the adoption of new products.
Work collaboratively with key internal stakeholders in the development and launch of go-to-market programs.
Develop effective relationships and communicate effectively with key internal program sponsors and stakeholders.
EDUCATION & EXPERIENCE:
7-10 years of experience leading a progressive and best-in-class Customer Success function or initiatives in a fast-paced high demand technology environment, preferably within a SaaS company.
7-10 years of experience leading and coaching a Customer Success team comprised of highly talented and energized people with different skills and experiences.
Significant experience building and facilitating relationships with C-level executives internally and externally, with a specific emphasis of working with sales leadership.
Experience working with a Maintenance Sales, Premium Support, or Services organization.
Bachelor's Degree in relevant business field or equivalent experience required. (Post graduate degree preferred).
REQUIRED AND PREFERRED SKILLS:
Excellent planning, time management, communication/negotiating, decision making, presentation and organizational skills.
Experience in driving scale in accountability, reporting, and analysis of key trends to improve performance.
Demonstrated experience in identifying, hiring, developing and retaining high-performance professionals at all levels of experience.
Experience managing a budget, including direct P&L experience.
Proven ability to develop and manage complex, scalable, go-to-market programs.
Experience in developing or deploying Cloud or Managed Services environments.
Excellent product management and product marketing skills and ability to build solid business cases. This includes ROI analysis.
Most importantly, you must be a highly trustworthy leader who inspires those around you to achieve their very best results in a non-political and collaborative way.
Read Full Job Description