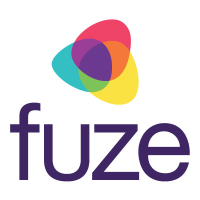 Global Talent Acquisition Director
As the Global Talent Acquisition Director, you will drive Fuze's talent acquisition strategy and lead the recruiting team in ensuring that Fuze hires highly talented people for key roles around the world. This role is based at Fuze's HQ in Boston, MA through the company embraces our Work from Anywhere philosophy allowing for significant flexibility. The position reports to the Chief People Officer and is key to the company's overall talent and Great Place To Work strategy.
This is a dynamic position that includes day to day leadership of the team as well as managing individual projects to support Fuze's full-cycle of recruiting and employment branding initiatives. We are looking for an individual who embodies our core values and wants a challenging multifaceted role in a fun and friendly fast-paced environment. If you have led a recruiting team in delivering world-class results in a global technology company where your internal customers are your biggest champions, we encourage you to apply for this role.
What you'll do:
Inspire and lead your team and hiring managers to recruit and hire the very best talent we can find
Work with the Executive and HR teams to develop a workforce plan and corresponding recruitment strategy
With the recruiting team, the finance team and other internal stakeholders own and deliver on the Company's hiring plan/goals
Work with managers to understand strategic resource needs and define the best strategies, and mix of internal and external interventions to determine the right path to successful recruitment and onboarding of candidates.
Work with finance on a weekly basis to manage our Dynamic Staffing Process ensuring that our budgets map to our operating plan for the year
Hire candidates who become dedicated and engaged employees
Ensure an excellent candidate experience
Develop learning initiatives to ensure that hiring managers have the tools and skills to identify high-quality candidates
Effectively coach, develop and lead a team of bright and high-energy in-house recruiters
Maintain a strong pipeline of talent to support global talent initiatives
Support organizational initiatives which include diversity and inclusive recruitment practices
Effectively manage all current recruiting tools including Internet search for candidate sourcing, job boards, social media outlets, industry forums, college recruitment, applicant tracking systems, etc
Juggle competing priorities and still ensure all goals are met within deadlines
What you have:
10+ years of experience recruiting in global technology companies for individual contributor through senior leadership level roles in a fast-paced, high demand environment
5+ years of experience leading a recruiting team comprised of highly talented and energized people with different skills and experiences
Must have significant experience in recruiting in a SaaS-based enterprise sales environment with a track record of successfully cracking the code for hiring high performing sales leaders and individual contributors
Outstanding customer orientation and problem solving capabilities
Results focus and sense of urgency orientation
Experience in driving scale in accountability, reporting, and analysis of key trends to improve performance
Demonstrated experience in identifying, hiring, managing, developing and retaining professionals at all levels
Excellent written/oral communication and presentation skills
Outstanding interpersonal skills and proven ability to work effectively with technical and non-technical contributors, management and leadership
Expert level knowledge of all standard recruiting components from sourcing to onboarding
Most importantly, you must be a highly trustworthy leader who inspires those around you to achieve their very best results in a non-political and collaborative way
#LI-KM1
Read Full Job Description