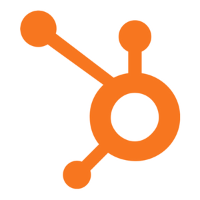 Customer Support- Weekend Flex
HubSpot is the world's leading inbound marketing and sales platform. Over 21,000 customers in more than 90 countries use HubSpot's software, services, and support to transform the way they attract, engage, and delight customers.
A global company with offices in Cambridge, MA, Portsmouth, NH, Dublin, Ireland, Sydney, Australia, Singapore, Tokyo and soon to be Berlin, HubSpot transforms how organizations market and sell. Through its unique approach to company culture, HubSpot has also redefined how people work and live. Our commitment to autonomy, flexibility, and transparency prompted the creation of our Culture Code, which has gone viral, amassing more than 2M views. Ensuring that our customers and employees are continually growing and learning has helped make HubSpot a Best Place to Work in the eyes of Glassdoor, Fortune, Entrepreneur, Inc. The Boston Globe, and the Boston Business Journal.
Our Customer Support Team is the heart and soul of our business. If you have a desire to help others, an interest in technology, and a passion to make the customer service experience a bit more human, this could be the right opportunity for you!
Responsibilities in Customer Support- Weekend Flex
Help customers troubleshoot and navigate through processes and bugs regarding the HubSpot software in an articulate way over the phone
Assist HubSpot software customers with varied skill levels (from digital natives and digital tourists) to implement successful inbound marketing initiatives
Use your resourcefulness to team up with internal development to assist our customers with HubSpot software set-up
Take ownership of technical issues and take our customers' problems, puzzles, bugs etc. through to completion from beginning to end
Learn to follow and maintain a streamlined bug filing and resolution process
Spread the love. Regularly document troubleshooting and problem resolution steps so the rest of the Services team – and our customer base – can learn from them
This is a full time position that will require a full-time commitment of both weekend days, starting after 2 months on the job. Other work days during the week can be flexible. 
Ideal Candidate Qualifications
0 - 1 years experience in customer service environment
You like to tinker and have an innate interest in technology
Excellent communication skills, both written and verbal
Your friends describe you as independent and reliable
You thrive in a versatile and dynamic team environment
Always ready to help others and be helped
You can drive your own boat: the ability to fearlessly use the resources at fingertips to resolve technical challenges especially when you don't know the answer
Read Full Job Description