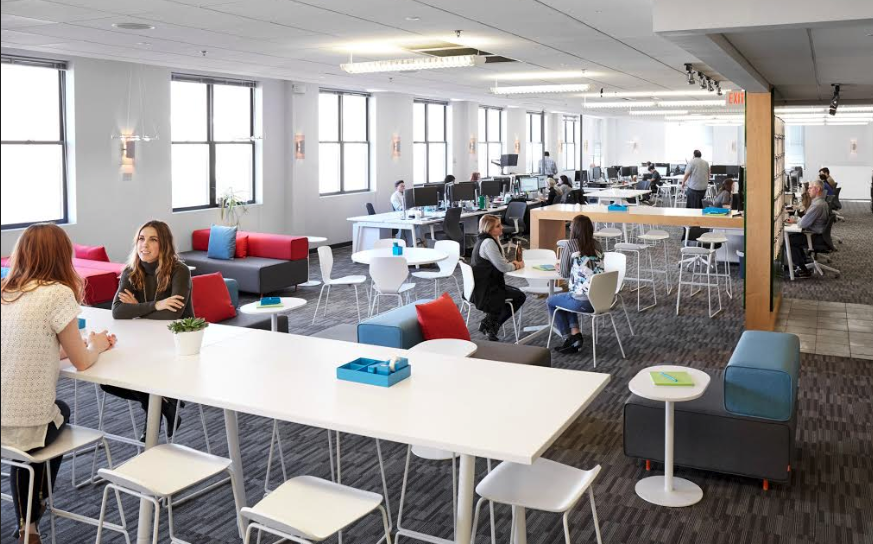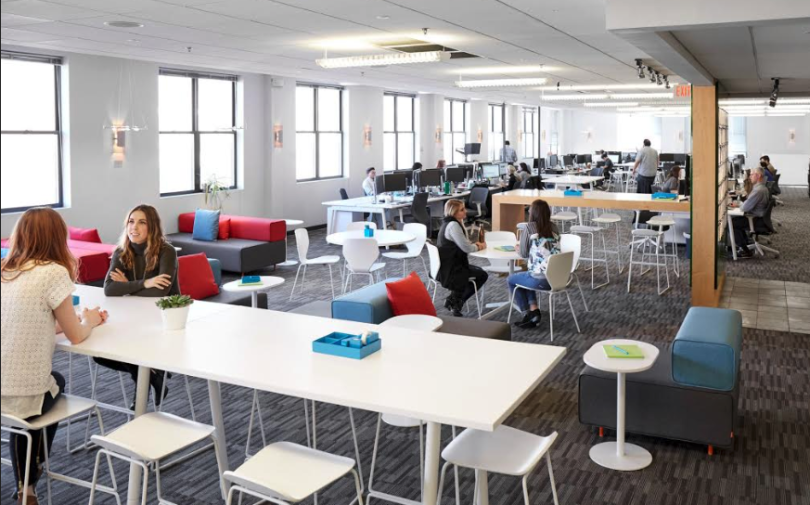 We think of the open office space as a trend of the new era. Actually, one of the first open offices was designed more than 100 years ago by Frank Lloyd Wright for the Larkin Administrative Building in Buffalo, NY.
But startups have made open offices hotter than ever.
"A lot of these companies started out with a few people in a small, informal space, and it was successful, so they stuck with it," said David Branham, senior director of merchandising for Poppin, an office furniture and supplies company.
Depending on who you ask, open offices are either great or terrible. Usually, it comes down to execution.
Many people create big empty spaces with four walls and call it a day. They neglect to plan separate or closed-off spaces that provide privacy or quiet. When implemented properly, however, an open plan yields amazing benefits, like collaboration and transparency.
"There's a reason Bloomberg put his desk in the middle of city hall when he was mayor," said Branham. "It worked."
Branham offered four tips for successfully implementing an open plan.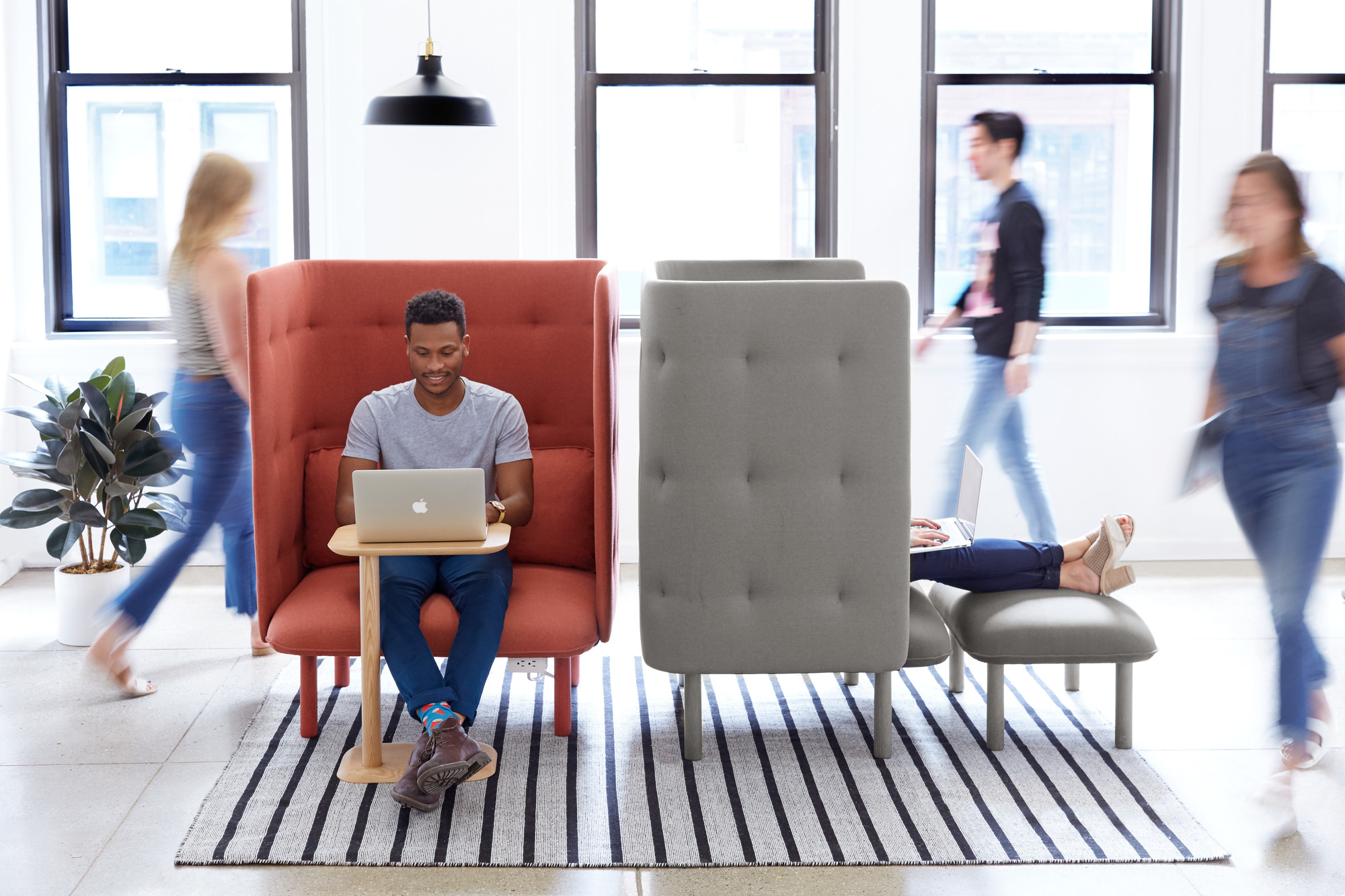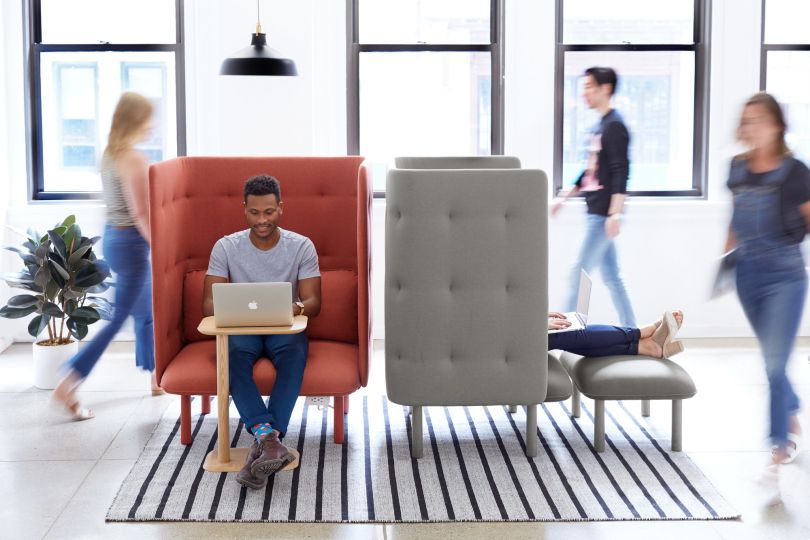 Introduce privacy
One of the benefits of an open plan is collaboration, but your organization won't get anything done if it's all collaboration all the time. Employees need private time where they can do heads-down work.
Privacy can be difficult in an office without walls. Employees sometimes wear headphones to get into their own world. But you can't check privacy off your list by handing out Bose headphones.
"One great option is to put up panels around desks to provide a little more privacy and help people focus. However, if you want your setup to encourage quiet spaces around desks, it's a good idea to set up areas that are designated for collaboration," says Branham.
If you're not a fan of panels, Branham recommends sofas and chairs with high sides and backs. "They create this kind of corral effect—those pieces can be arranged in a way to create little private areas."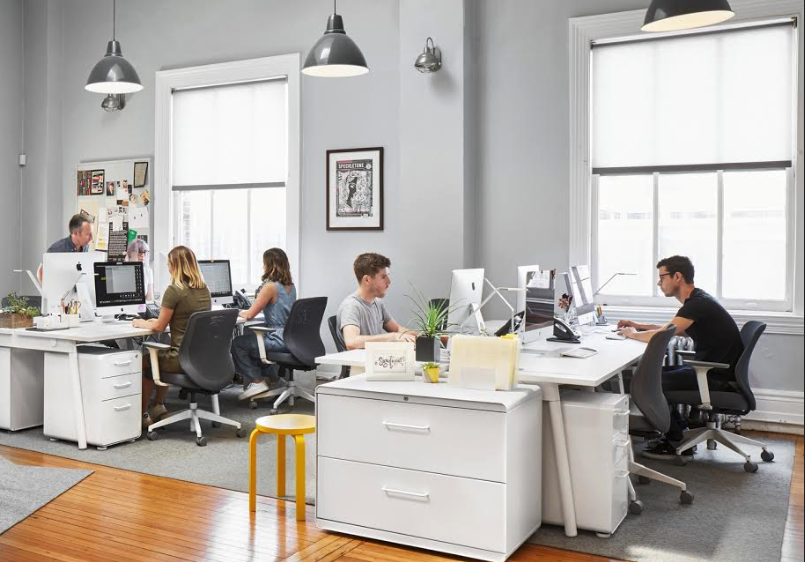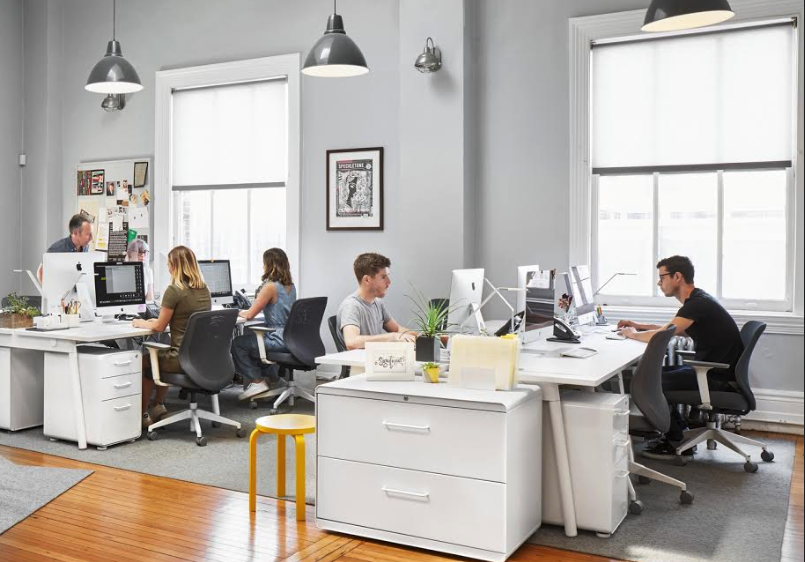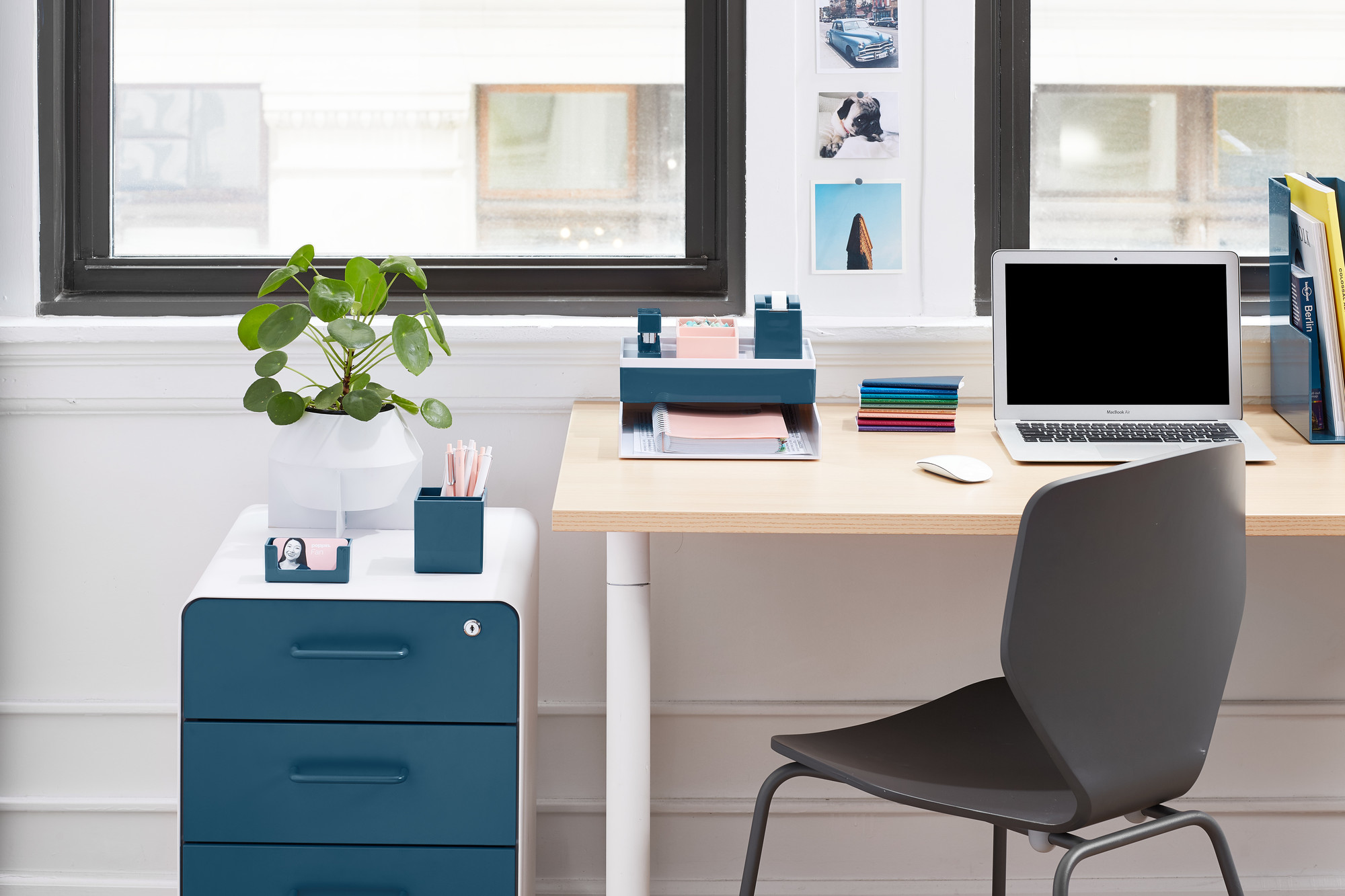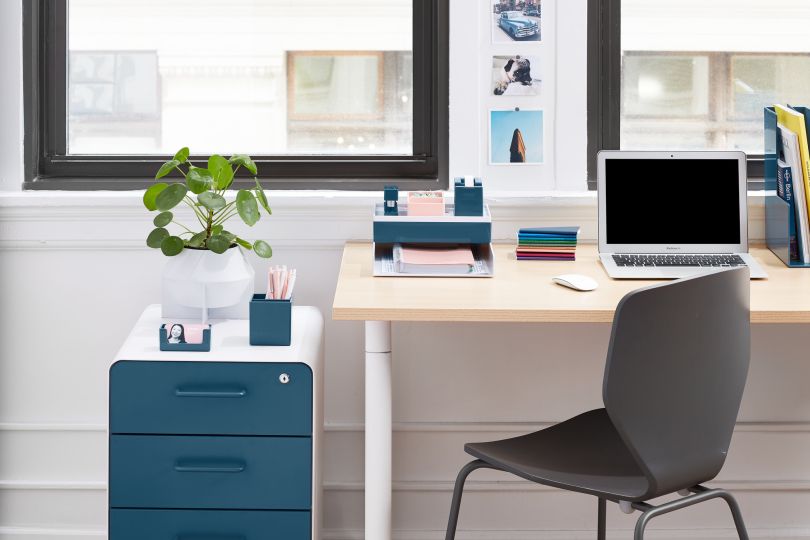 Storage, storage, storage
It's no secret that employees can spend a lot of time at the office, and when you're talking about 40+ hours a week, a single desk drawer likely won't qualify as satisfactory storage.
One popular solution is a file pedestal next to or under the desk. This provides more storage than a single drawer, but even that can be a bit meager.
"A more efficient solution might be a series of lockers," says Branham. "It can be a more cost-effective solution, and it also lends itself to a more efficient layout."
Not only does a centralized storage area provide a place for employees to put things like gym bags, but it also reduces clutter in the more active areas of the office, said Branham.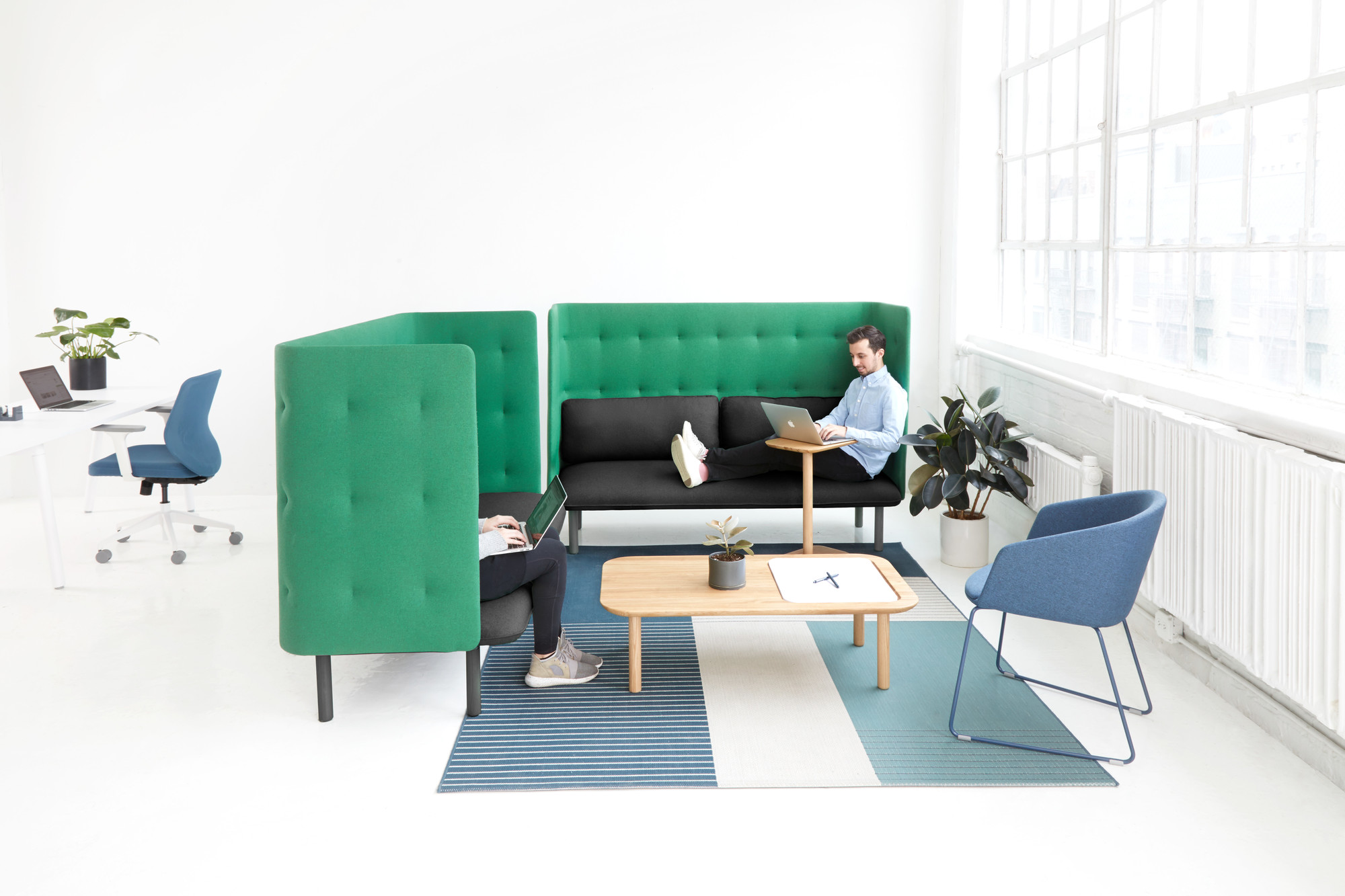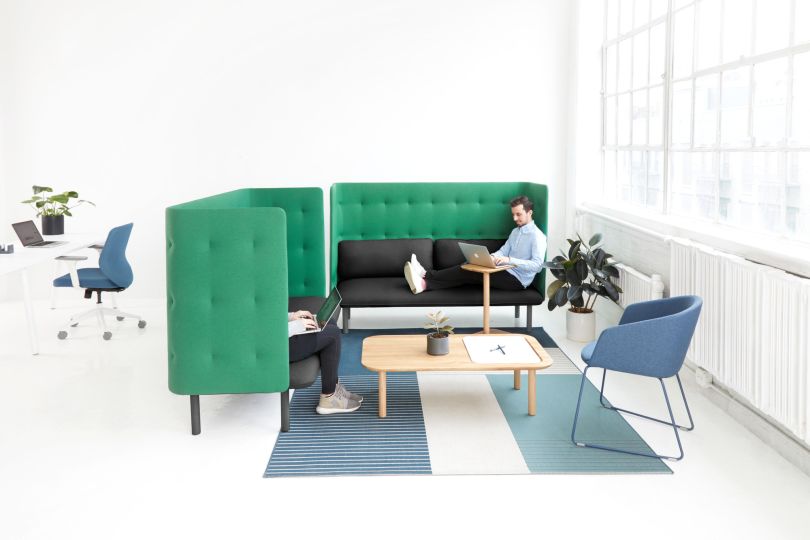 Shhh. Clean up noise pollution
Branham notes that every open floor plan is going to struggle with noise. There are strategies that any organization can employ to improve things.
Things like privacy panels, designated rooms for phone calls and conference rooms for casual meetings are all good ideas. But there's one thing employers often overlook, and it can make a big difference.
"One thing to think about when furnishing an office is the ratio of hard surfaces to soft surfaces. Obviously, the trend now is for offices to have this industrial look with hardwood floor and open ceilings, and those elements can create a really noisy environment."
Branham said the addition of soft surfaces and furniture can go a long way in minimizing noise pollution.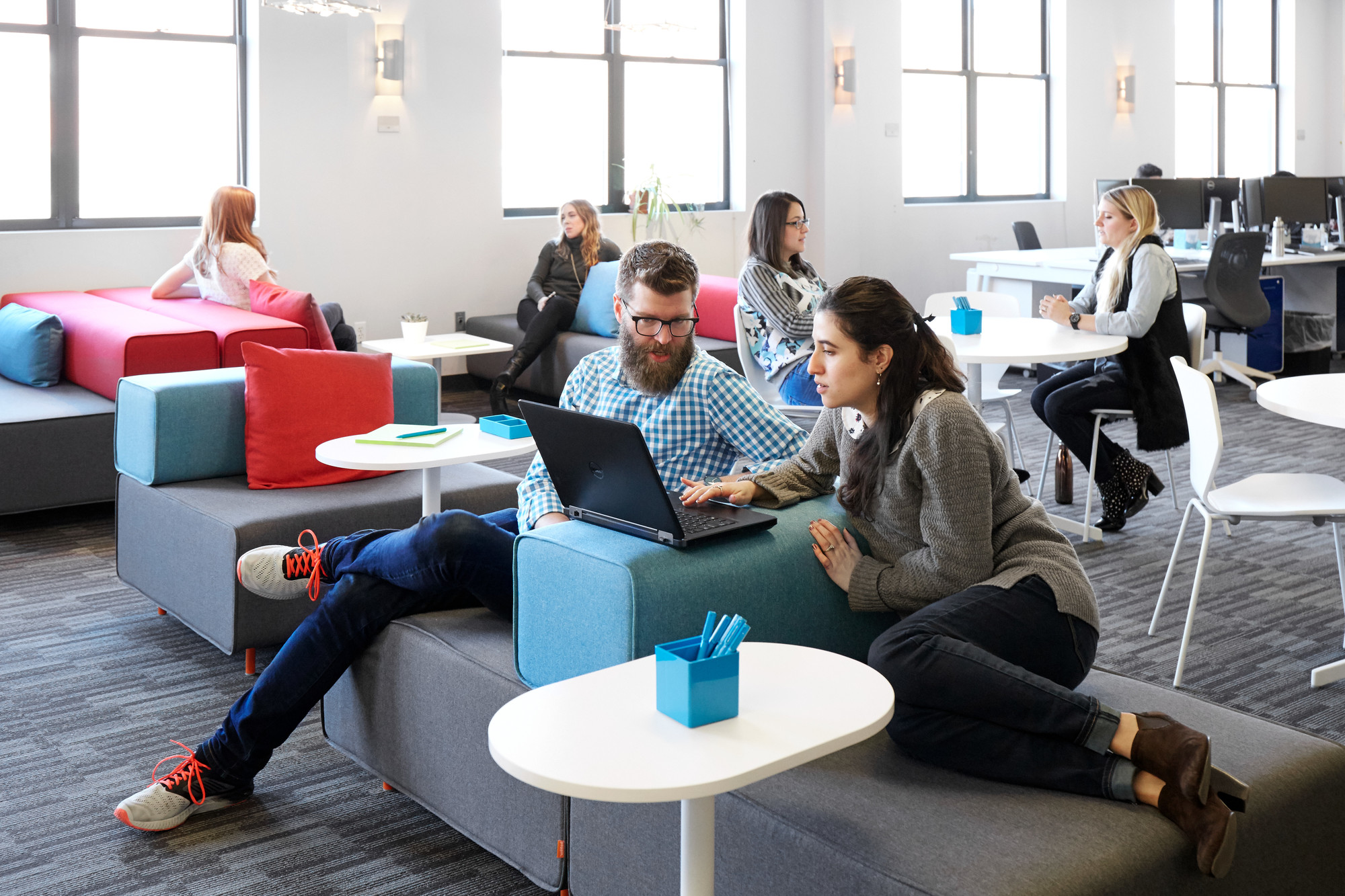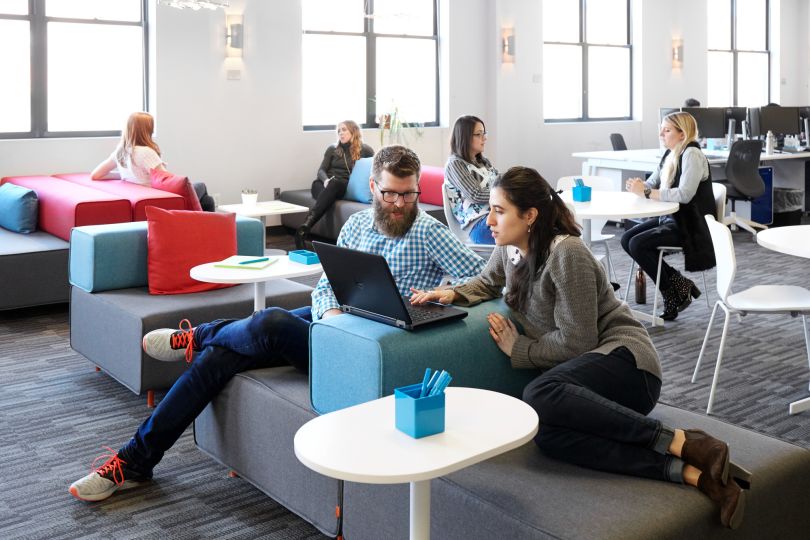 Give people ownership of the space
Branham emphasizes that creating an open, collaborative environment shouldn't come at the expense of employees feeling a sense of ownership over their space.
"There's a fine line between the communal and the private. Poppin has been a champion of giving people options for personalizing their own workspace," said Branham. That means allowing employees to bring their personal lives into the office. Perhaps it's pictures or artwork. Whatever it is, it's crucial to allow employees to put their personal stamp on their workspace.
But ownership is about more than just the few square feet employees have for themselves.
"It's important that employees like their space, and that's something that employers need to think about when furnishing the public areas. Putting together a space that people can enjoy gives ownership to employees of the space at large."
From startups to Fortune 500 companies, businesses rely on Poppin and their team of account executives for complete workspace solutions help build their brand and culture. Stop by Poppin's showroom launch on October 16 at Poppin Boston, 285 Summer Street. Register here.