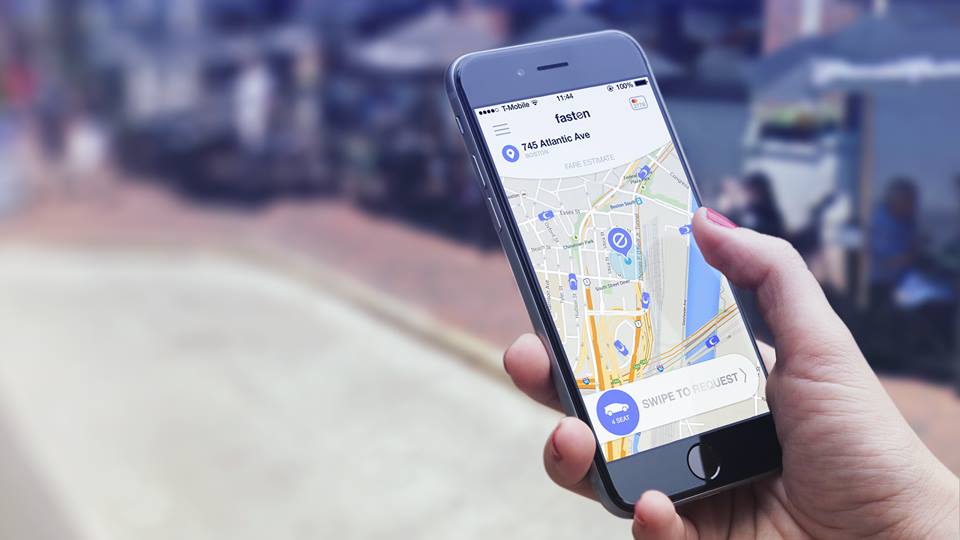 Kirill Edvakov, CEO and co-founder of Fasten, is betting there's room for one more ride-hailing service in town.
The Boston-based entrepreneur (pictured below) said his startup believes drivers should be put first and treated with respect, which Edvakov said will make Fasten the go-to ride-hailing app of the future.
Fasten has a long way to go to catch up with competitors like Uber and Lyft, but the company closed a $10 million Series A round last week (led by Silicon Valley-based Almaz Capital and Russian investment firm UFG Capital), which is a big step in the right direction.
This round of funding will be used to hire more software developers, speed up product development and expand Fasten's presence in its two markets — Boston and Austin.
One of the key differences between Fasten and its competitors is that it charges driver's a fixed rate of $1 per ride rather than a percentage of the total. Companies like Uber and Lyft take 20 to 30 percent of the cut of each job.
"Drivers are super important, but they have needs and have been completely ignored," Edvakov said. "We saw an opportunity because at the end of the day, drivers are customers for ridesharing companies. We're just the middleman. We're trying to establish a fair environment."
Fasten is generally cheaper for riders as well, charging $1.20 per mile compared to UberX's $1.24.
Fasten doesn't have "surge pricing," though you can boost the price you are willing to pay to persuade drivers to pick your ride request over someone else's.
Fasten's minimum fare is $6 and there is a $5 penalty for canceling a request a few minutes after you make it.
"Our goal is to make it as seamless as possible for both you and your wallet," Edvakov said "We think that the people doing the work should make the most money."
Boston's Fasten team is made up of 35 employees at the moment, but with its recent funding, the company is expected to hire roles in customer service, product development and more.
Photos via social media