We have dozens of apps to match us with romantic partners, workout buddies and even pets, but there aren't as many options for founders looking for a co-founder to launch a tech startup.
So, how do co-founders find one another?
Though their origin stories vary, three sets of co-founders from Boston tech told us how they met — and how they knew they had found "the one."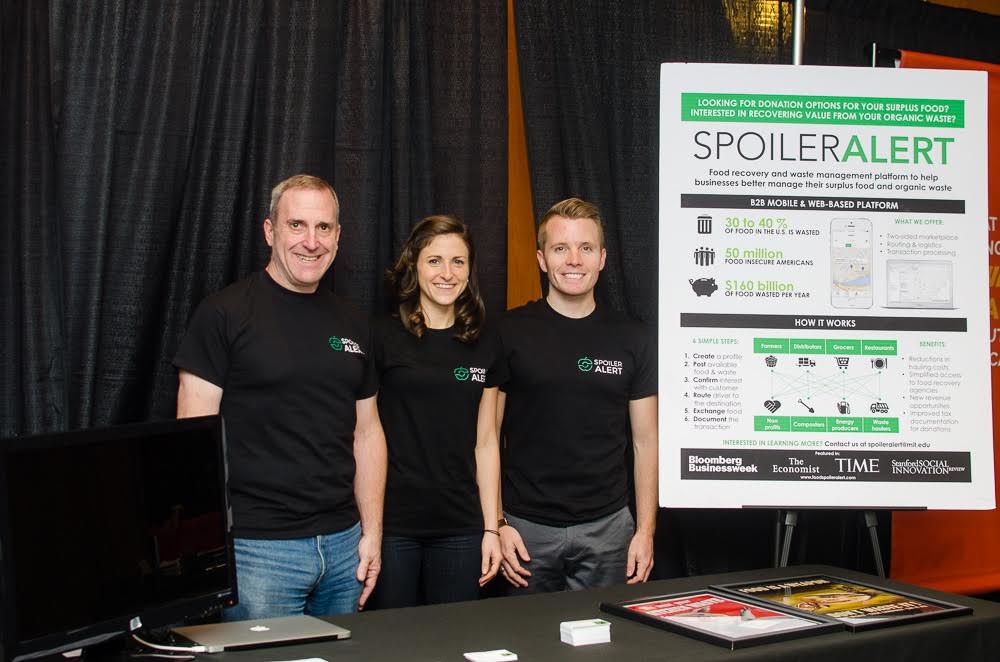 Spoiler Alert is an software company that helps food businesses, farms and nonprofits better manage unsold food inventory.
Responses via Ricky Ashenfelter, CEO; Emily Malina, chief product officer; and Marty Sirkin, CTO
When and how did your co-founders meet?
Ricky, Emily and Marty can thank MIT for their co-founder story. Ricky and Emily first met as classmates at the MIT Sloan School of Management — aligned by interests in tech, sustainability and entrepreneurship. Interestingly enough, Emily and Ricky both worked for Deloitte prior to business school, in the same city, same building, three floors apart, but never crossed paths in completely different parts of the firm (Ricky worked with private-sector clients focused on sustainability and supply chain initiatives; Emily with public-sector clients focused on technology, innovation and process improvement). The two met Marty (a serial entrepreneur and "semi" retired CTO) through an MIT mentor group during their second year of business school, and the three launched into Spoiler Alert full-time together after graduation in June 2015.
How do their strengths differ and complement each other?
What makes us work is that we collectively bring a deep understanding of our industry, relevant experience in technology adoption and a proven track record of building software. Marty is brilliant when it comes to database architecture, engineering and team morale. Ricky and Emily, meanwhile, bring a shared appreciation for process and performance improvement. How this ultimately materializes is a company culture defined by mission, personal growth, and a healthy appreciation for crossing the finish line.
What should entrepreneurs look for in a co-founder?
Our advice is to start a company with people you have demonstrable evidence you can work and communicate with. Emily and Ricky started as friends first — and have similar work ethics, approaches to problem-solving and communication styles given their shared experience at Deloitte and Sloan. Marty served as a mentor and advisor to the team for six months before joining, which gave the three enough confidence it would make for a healthy, working relationship. Starting a company is hard enough with endless external challenges along the way — it's important that teams maintain the ability to collaborate effectively with one another and tackle challenges together.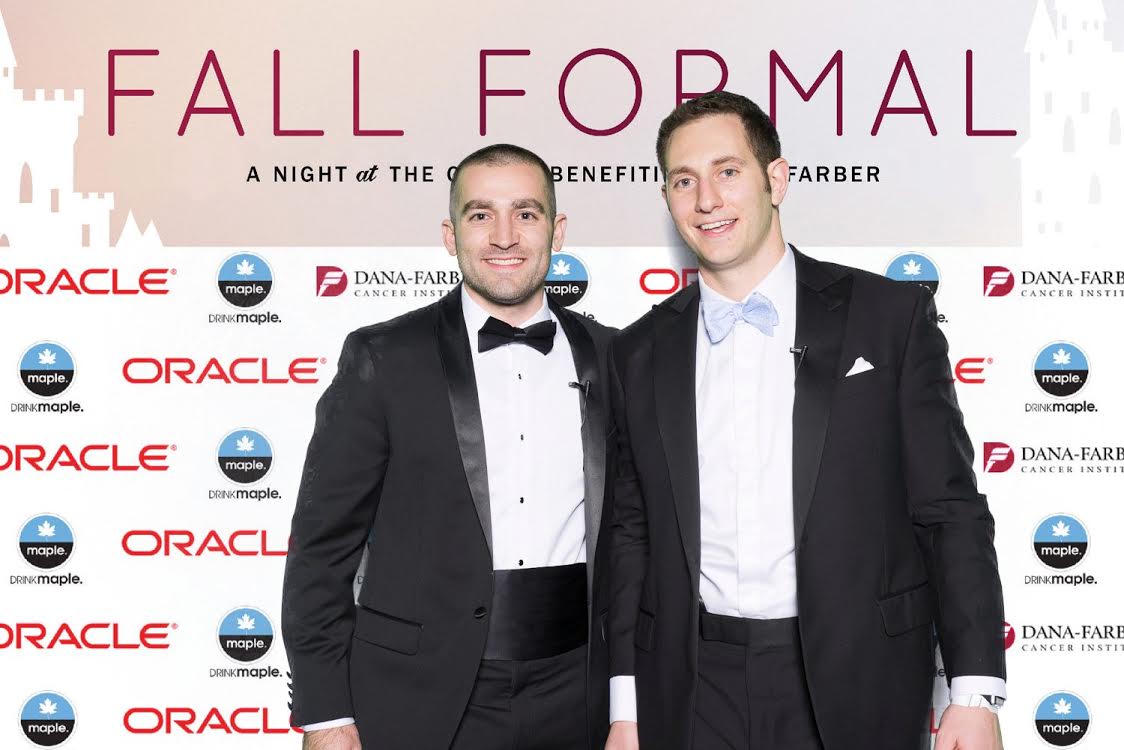 Accelevents is a fundraising solution that supports event hosts from start to finish, offering two products: an event ticketing system and a mobile fundraising platform.
Responses via co-founders Zach Hagopian and Jon Kazarian
When and how did your co-founders meet?
We (Zach Hagopian and Jon Kazarian) have known each other for over 15 years. We grew up in different towns outside of Boston, but both spent summers on the Cape, which is where we met as kids. Our personalities have always worked well together on projects, and as we grew up together, we organized countless clam bakes and social events for our friends and family on the Cape. These events built in size until we eventually organized a fundraiser in Boston, the Fall Formal Fundraiser, which has hosted over 2,800 people and donated more than $250,000 to charity. At the first Fall Formal, we saw a need for a mobile bidding solution. Unable to find an affordable solution that fit our needs, we created our own, and Accelevents was born.
How do their strengths differ and complement each other?
We have always worked well together planning events and running our fundraiser. When the idea for Accelevents came, it seemed like a natural fit to found the company together. From a skillset standpoint, Jon focuses on building and enhancing the platform and its associated products (now including mobile bidding and event ticketing), while Zach focuses more on the sales/marketing and client relationship side.
What should entrepreneurs look for in a co-founder?
One of the most important qualities is the dynamic between founders. This includes anything from having complimentary (but varied) skillsets, while also being able to actually work with and spend a lot of time together. As most co-founders know, you will most likely be talking to your co-founder more than anyone else in your life, so you have to be able to get along!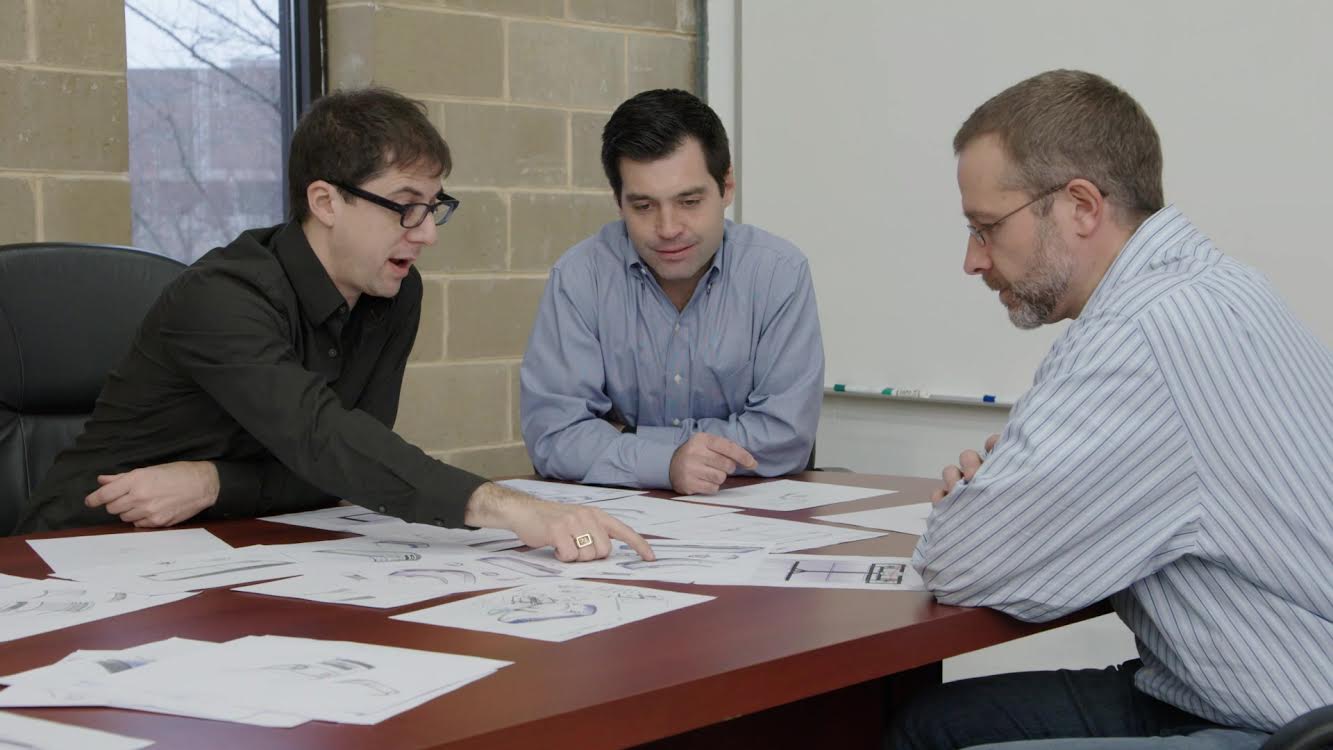 6 River Systems is a robotics company on a mission to redefine fulfillment automation for ecommerce and retail operations.
Responses via co-founders Rylan Hamilton, Jerome Dubois and Christopher Cacioppo
When and how did your co-founders meet?
We met in the summer of 2015 through our networks. Jerome and Rylan had worked together at Kiva Systems (now Amazon Robotics) and they met Chris through their Kiva network. We all sealed the deal over bowling and beers at Sacco's Bowl Haven in Somerville one evening, and Jerome still has the score hanging over his desk.
How do their strengths differ and complement each other?
Each person complements the other. If you look at our backgrounds, we have different career paths covering a mix of sales, engineering and operations backgrounds in fast-growing systems companies. The combinations of these experiences has allowed us to be smart about how we build our team, product and company. Moreover, when you are early, the first few employees want to have confidence that you can build a company.
What should entrepreneurs look for in a co-founder?
When you first start a venture, you put a lot of pressure on yourself to start as quickly as possible, but you should not rush the selection of co-founders. We spent the entire summer in 2015 working through these details, and in retrospect, it was worth the effort. It's important to make sure there is a good fit between everyone.