Graduating from college can be an emotional experience, but it's also an exciting one — especially if you have a degree that's in hot demand.
For engineering graduates, this couldn't be more true.
Armed with your resume and a favorable job market, the world is your oyster. If you're graduating this spring and have yet to line up that first employment opportunity, we've got you covered. Here are four companies where engineering grads can jumpstart their career.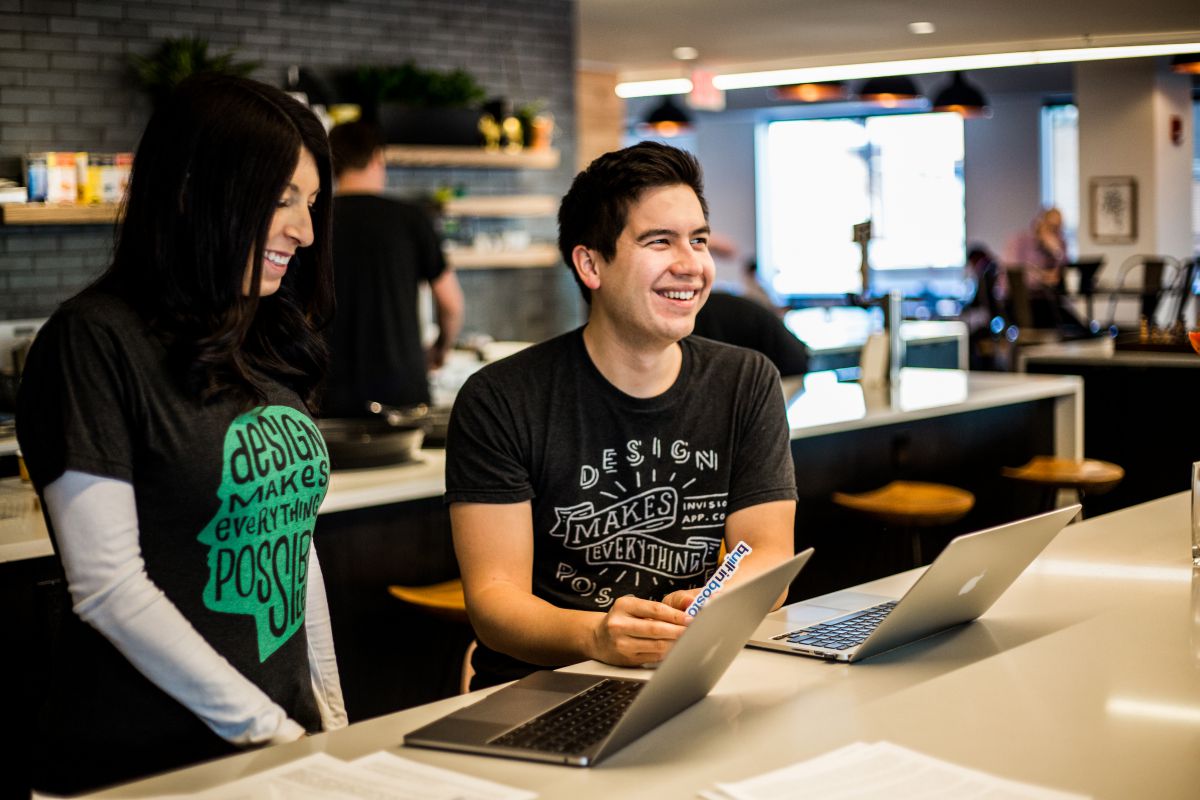 InVision provides a product design and collaboration platform used by over 2 million people taking any idea from concept to code.
Responses via Bjorn Freeman-Benson, CTO of InVision
Why is InVision a great company for recent engineering grads?
At InVision, we're working on interesting problems. Of course every company says that so what's different about our problems? We build tools for digital product design, so our "interesting" is very visual, very UX, very holistic product design and not just NP-hard computer science problems. If you like user interfaces that are more complex than the consumer-y, Facebook-y user and you like users who are at the cutting edge of design, then you'll like the set of problems we are solving.
What career development opportunities do you have for entry-level workers?
While we don't have a specialized career development program (an internal training program / school), we do have the best possible career opportunity for self-motivated, drive-to-succeed engineers. We give you complete freedom to deliver results without micro-management. You are a member of a team and the team has a problem to solve (a feature to implement, a bug to fix) and you contribute to that, but your manager doesn't tell you how to do it. This level of freedom and flexibility is perfect for self-starters who love to learn, think independently and succeed.
What is your engineering culture like?
InVision offers an incredibly unique work environment. We believe that small teams of highly-talented individuals, able to move at top speed without bureaucratic overhead, is the best way to succeed. Thus, even as we've grown, we've retained that model: we have dozens of small teams, each small enough to work quickly. We have limited meetings, continuous deployment, no overly restrictive rules about technology and we're agile and independent. We also get product people and engineers working together in various cities, often by lining up a bunch of customer visits to do in person as a team. We focus on hiring exceedingly talented, yet humble, people so the team is full of engaging, interesting and really nice people. It's a pleasure to come to work every day.
What types of projects does your engineering team work on?
We're a SaaS tool for digital product design, so we work at all levels of the stack. We build the UX on the front-end, we build the APIs to support that UX in the middle layer, and we build the platform automation tools that allow us to deploy and operate those services in data centers around the world. Projects are designed to be short so that we are constantly delivering incremental value and thus there is always something new to work on.
What interviewing tips do you have for recent engineering grads?
As a hiring manager, I'm looking for people who know how to solve problems. I'm looking for people who don't wait for help when they get stuck. Points for helping me understand how you are always working toward a solution, no matter how difficult the situation. Join us and help create the next generation of prototyping and collaboration tools for product design teams around the world.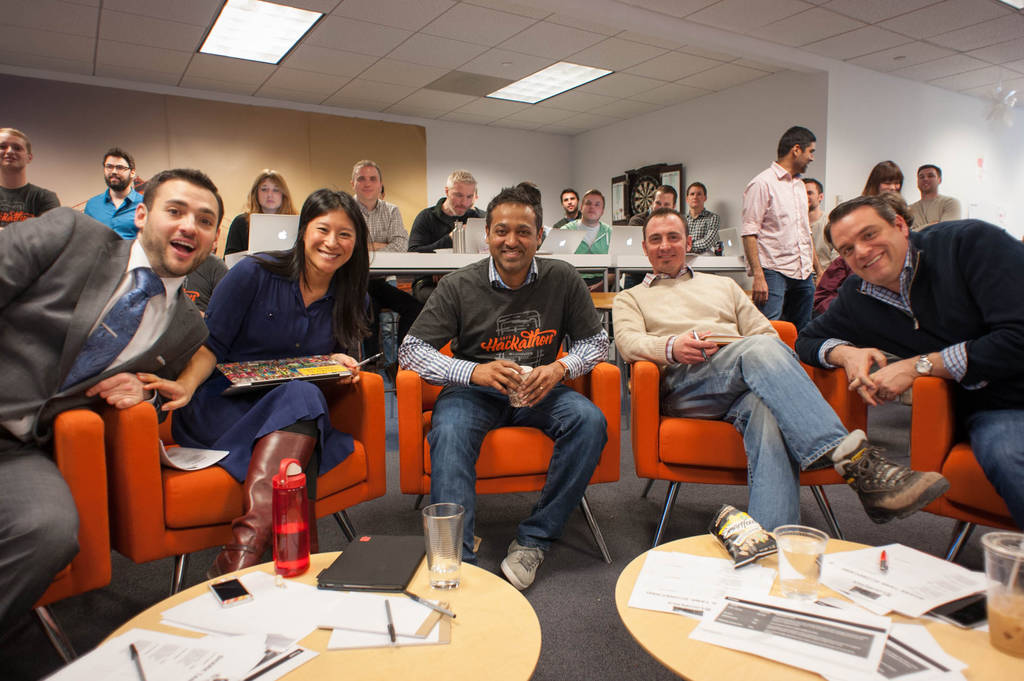 Localytics is a leading mobile engagement platform that gives companies the insights and tools they need to improve their mobile app acquisition, engagement and retention efforts.
Responses via Mohit Dilawari, Senior Engineering Director at Localytics
Why is Localytics a great company for recent engineering grads?
We have free beer! Just kidding...kind of. In all seriousness, we have give recent graduates the opportunity to tackle a number of different engineering challenges. New engineers are exposed to a lot of work right off the bat. We don't really differentiate work between new grads or veterans. Everyone is thrown into the mix and expected to contribute. It's a great opportunity to learn without limitation.
What career development opportunities do you have for entry-level workers?
First off, newer engineers will learn skills they wouldn't learn in school — cloud computing, distributed systems, exposure to different languages and a range of real world applications. We have a diverse set of needs (back-end, mobile, front-end, Javascript, etc.) so we can offer experience on every aspect of the stack. We give people the ability to move in the direction they want to go in and help guide their interests. Second, you learn quickly. Each engineer is responsible for a lot, regardless of whether you are new or not. We of course have guardrails in place for newer folks and ensure they are surrounded by a supportive team that is constantly reviewing what's going well and not going so well. It's a very supportive environment, but it also gives you the thrill of the challenge. Third, your projects WILL see the light of day. They will have an impact.
What is your engineering culture like?
We have an autonomous culture, but we also have high expectations. There is lots of support and room to experiment. We live by the very cliche term "work hard, play hard." We're solving hard engineering challenges everyday, but we also make time to do things like go to the trampoline park, experiment with new craft beers, meditate for 15 minutes, etc. We have five teams that run fairly independently, and each one tries different things to see what works best for the team. We staff the teams to be cross functional as well, and there is not a lot of hierarchy. We deliberately leave room for experimenting to ensure our team always feels engaged and challenged.
What types of projects does your engineering team work on?
Our engineers work across the full stack, with a large focus on mobile, front-end, Big Data, dev ops, operations and heavy distribution.
What interviewing tips do you have for recent engineering grads?
Be able to code. We ask candidates to work through a 90-minute coding challenge. We recommend that candidates focus on their strongest language. If you know that's the one you want to focus on when you come to the company, you should know the standard coding library well. You may get tough questions, but we always look forward to talking out problems with candidates. We also have pair programming exercises so we can make sure our candidates know how to work well with others, so it's good to be prepared for that.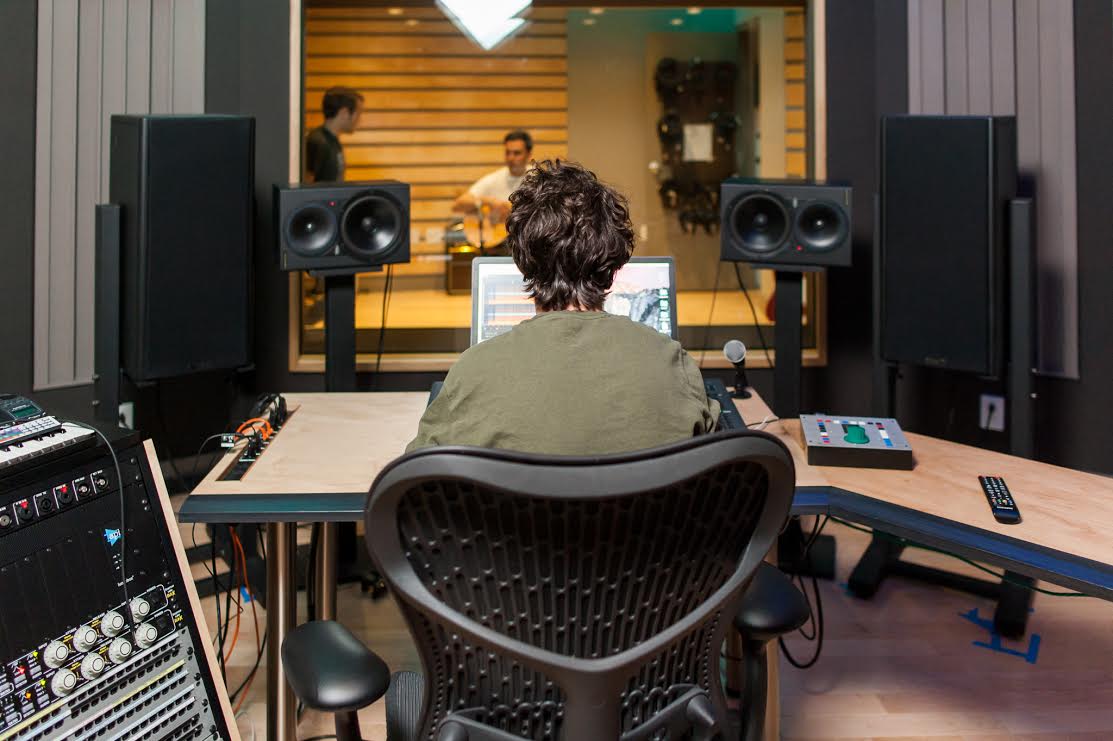 iZotope creates innovative products and audio technologies. Their products are used in over 50 countries and in GRAMMY award-winning studios.
Responses via Lisa Ferrante-Walsh, Director of Engineering at iZotope
Why is iZotope a great company for recent engineering grads?
​iZotope is an awesome environment for engineers starting out in their careers. We have a very collaborative and supportive team and we value people who bring fresh ideas and embrace change. ​Unlike larger companies, we are a small enough that ​you will see the impact of your work — our customers will directly benefit from your contribution.
What career development opportunities do you have for entry-level workers?
​All new engineers jump right in and start contributing from day one. We buddy new engineers with existing team members and find the right balance of learning while doing. Learning at iZotope is multi-faceted — we have experts on staff ranging from music professionals to engineers current with the latest C++ advancements.  We provide external resources and tools to supplement training and strive to allow engineers to interact directly with customers when possible.
What is your engineering culture like?
​iZotope's corporate culture is unique in many ways. "We eat our own dogfood" as they say.​ In other words, we not only use our own products, but in many cases are expert users! Most iZotope employees, no matter what role that they have in the company (software developer, quality assurance, marketing, product management...) have some connection with music. We are musicians, DJs, composers, music producers and of course, music connoisseurs — either on the side or in previous lives. The engineering community all actively weigh in on product feature decisions and designs. It's an ongoing and open conversation.
What types of projects does your engineering team work on?
​iZotope makes innovative audio products that inspire and enable users, from professionals to hobbyists, to be creative in the music creation, music production and post production industries.  Our engineering team develops innovative DSP algorithms, designs and builds applications and plug-ins in C++, writes software that integrates with our backend business systems, develops mobile applications and design and builds hardware and embedded software. We strive to solve problems that haven't been solved yet — to move the bar.
What interviewing tips do you have for recent engineering grads?
​Be prepared to share the technology and projects that you're passionate about and why. We want to assess your technical chops and problem-solving ability, but just as important, your thought process, initiative, curiosity and creativity. We might ask you to bring in some code that you're proud of and be prepared to go deep.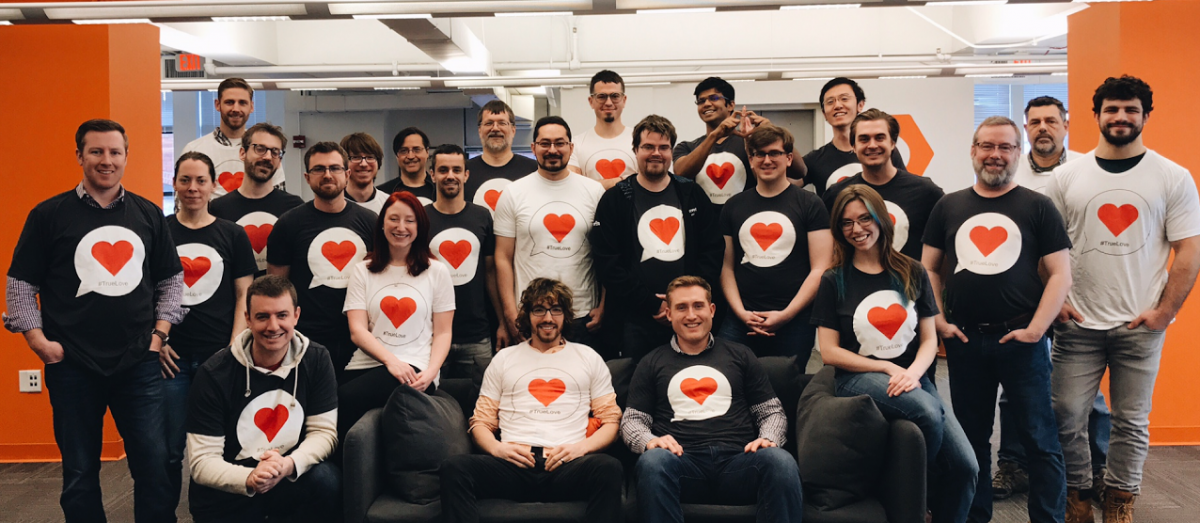 TrueMotion's platform marries data with technology, enabling insurance companies to distinguish between safe and risky drivers and reward safe drivers with discounts on their insurance.
Responses via Jennifer Paxton,Talent Manager at TrueMotion
Why is TrueMotion a great company for recent engineering grads?  
As a small, innovative company, TrueMotion provides hands-on opportunities for young employees to apply their newly minted skills. As a company, we are always focused on taking on the next challenge, requiring employees to wear many hats, to develop new skills and to think in new ways. Continuous learning is at the core of our innovation philosophy here, which means that recent grads have the opportunity to grow and expand their knowledge beyond their degree.  
What career development opportunities do you have for entry-level workers? 
Employees at TrueMotion have the opportunity to attend conferences and workshops — and to present papers. They are encouraged to take ownership in various projects both short and long term and TrueMotion's unique open company culture means that input from employees from all walks of life is valued and taken into account.   
What is your engineering culture like? 
The best ideas win! Collaborating across teams is common and we encourage employees to have opinions and speak up when they have ideas. 
What types of projects does your engineering team work on? 
The project opportunities at TrueMotion are numerous, from building out new features in our app to finding a more efficient way to use big data to track trips and distraction. 
What interviewing tips do you have for recent engineering grads? 
Come prepared. Know what the company does, what problems they are trying to solve and prepare three company-specific questions to ask at the end of the interview. Conduct a practice interview. If you have time, get in front of a whiteboard and have a technical friend or mentor ask you some technical questions. Take a moment to listen to the interviewer's question. Give yourself time to think before you answer the question — the more time you take, the better your answer will be. Be positive. Try to focus on the positives in your previous experiences. Interviewers do not like to hear about "how Q messed X up." Do not underestimate the power of thank you. Spending a few minutes after the interview to send a thank you note to your interviewer(s) is a great investment of your time and conveys a higher level of professionalism.
Photos via social media 
Check out more Boston tech companies hiring on our jobs board