Sincere Acquires Timehop to Expand Its Suite of Family-Centered Platforms
Timehop joins Sincere Corporation's brand portfolio, alongside Punchbowl and Memento.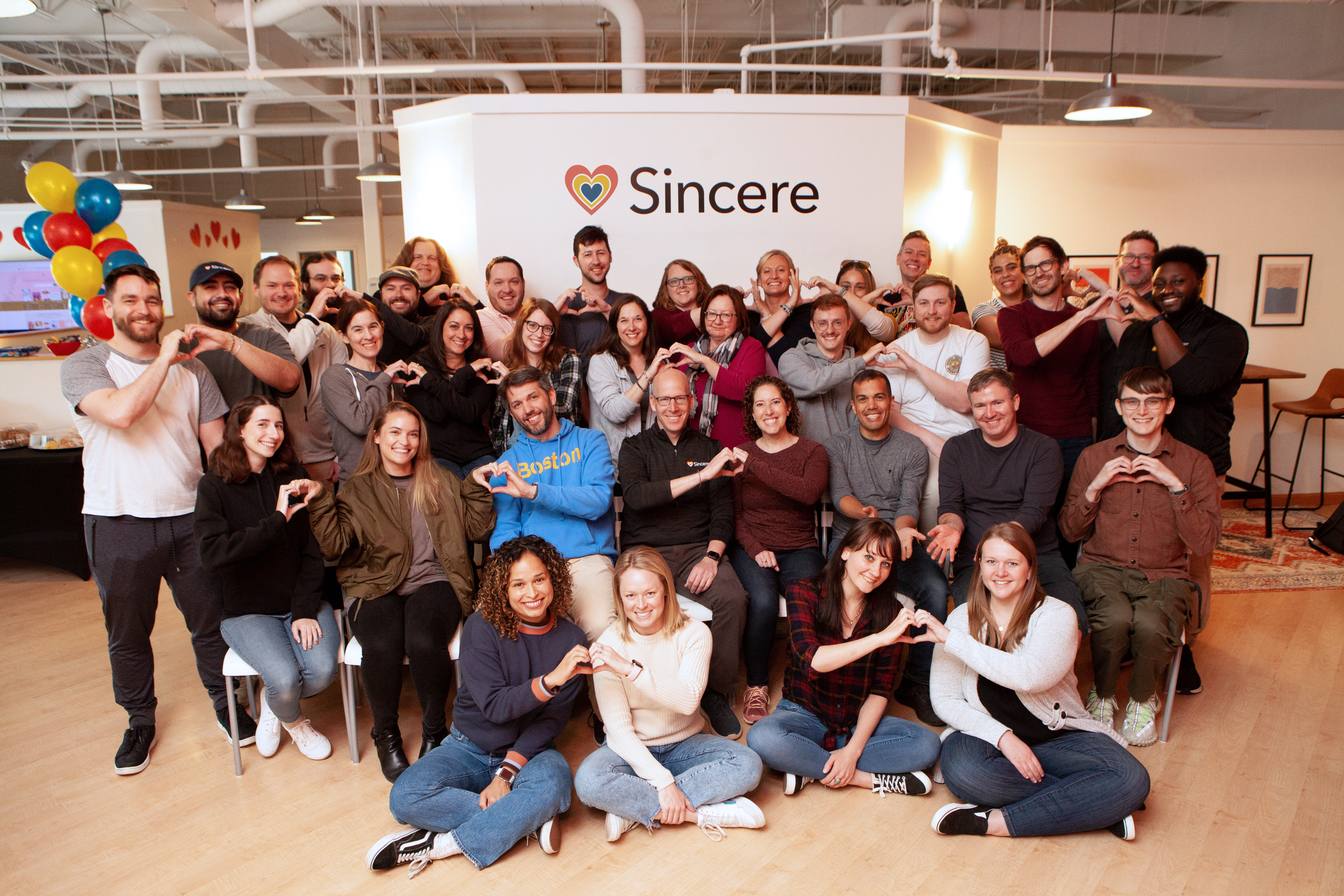 When it comes to keeping the family connected, today's digital solutions can help make sure no one misses any of life's big moments. Working to bring groups of loved ones together to plan celebrations, share memories and more, Sincere Corporation is expanding its platform with a new acquisition.
Framingham-based Sincere is the parent company of consumer brands including Punchbowl, Memento and now Timehop, following its latest acquisition. Each of these platforms is designed to bring people and families together digitally in order to collectively embrace life's milestones. 
Sincere's inaugural solution Punchbowl was founded in 2006 by Sincere CEO Matt Douglas. It is a virtual invitation platform for consumers to design and send digital event invites and greeting cards, as well as manage event guest lists and contact information. Since its inception, more than 275 million cards and invitations have gone out on Punchbowl's site, according to Sincere.
Sincere then acquired Memento back in 2021. The platform allows users to record, edit, organize, store and share videos of celebrations and milestones. Users have reportedly saved more than 9 million moments on Memento's platform. The company also recently introduced its Shared Album's product which allows users to collect photos from a group of people on any device. 
Meanwhile, Timehop operates a mobile platform that enables users to revisit past memories from the same day in history. For instance, if someone visits the app in June 2023, it can show them photos, videos and social media posts about their relative's high school graduation from June 2022. The platform accesses these nostalgic moments by integrating with platforms like Apple Photos, Google Photos, Facebook and Instagram. Currently, users are viewing 125 million memories on Timehop every day, according to the company. 
"We're early on our vision for how our brands will work together, and we're excited about the integration we have planned. That said, even from the outset our brands have a natural, obvious connection," Douglas told Built In via email. "Consumers plan and invite loved ones to an unforgettable celebration on Punchbowl, collect and preserve memories from that occasion with Memento and relive those moments for years to come with Timehop."
Alongside its acquisition, Sincere announced the launch of Sincere Foundation, an initiative that will fund organizations and programs that address basic needs in Massachusetts communities. It awarded its first grants, totaling $25,000 each, to Haley House, One Family and Hoops & Homework.
Financial terms of Sincere's acquisition of Timehop were not disclosed. Timehop's former CEO and key team members have joined Sincere, Douglas said.