Healthy.io Got $50M, Uwill Raised $30M, and More Boston Tech News
Catch up on the latest tech developments from the Bay State capital.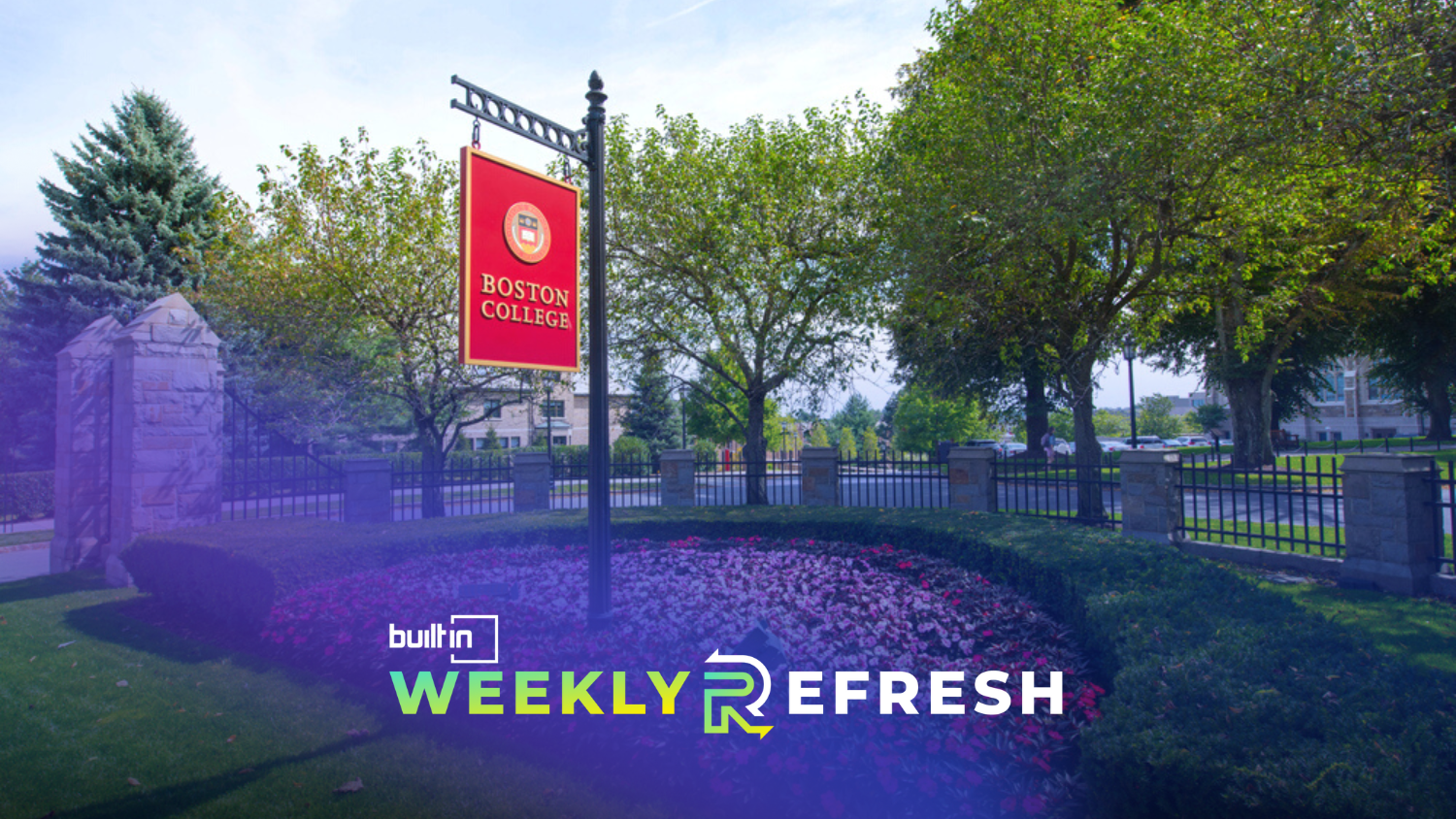 Boston tech companies are working on ways to help people live healthier lives. Check out what new moves local healthtech startups and other companies made last week with the Built In Boston Weekly Refresh.
Healthy.io pulled in $50M. Schusterman Family Investment led the latest investment round for Healthy.io, a company that developed a smartphone-powered at-home kidney test. The capital will help Healthy.io expand across the U.S. to meet increasing demand from health plans, health systems and kidney care management organizations for its solution. [PR Newswire]
Boston Tech Quote of the Week
"We built Uwill to provide students with immediacy, choice and a frictionless experience to receive the mental health support they need in a way that works best for them. We look forward to collaborating with our clients and EGP to continue to remove barriers to mental health support and help as many students as possible." — Michael London, founder and CEO of Uwill
Uwill got $30M. The company offers a mental health and wellness solution for colleges that matches students to counselors for teletherapy appointments. Uwill is freshly backed with a Series A capital raise from Education Growth Partners that will help the company continue fueling growth within the edtech space. Uwill currently serves public and private institutions and students across all U.S. states. [PR Newswire]
SmartBear saw significant growth. Headquartered in Somerville, SmartBear builds tools to help corporate brands like FedEx and Domino's Pizza improve their websites. SmartBear has seen increasing demand for its solution and has grown its team in response to it. SmartBear employs 256 people in Massachusetts, an increase over its local headcount of 178 back in 2019. [Boston Business Journal]