Electra Vehicles Raises $21M, Plans to Double Headcount
The round will expand Electra's technology and sales teams as it expands in international markets.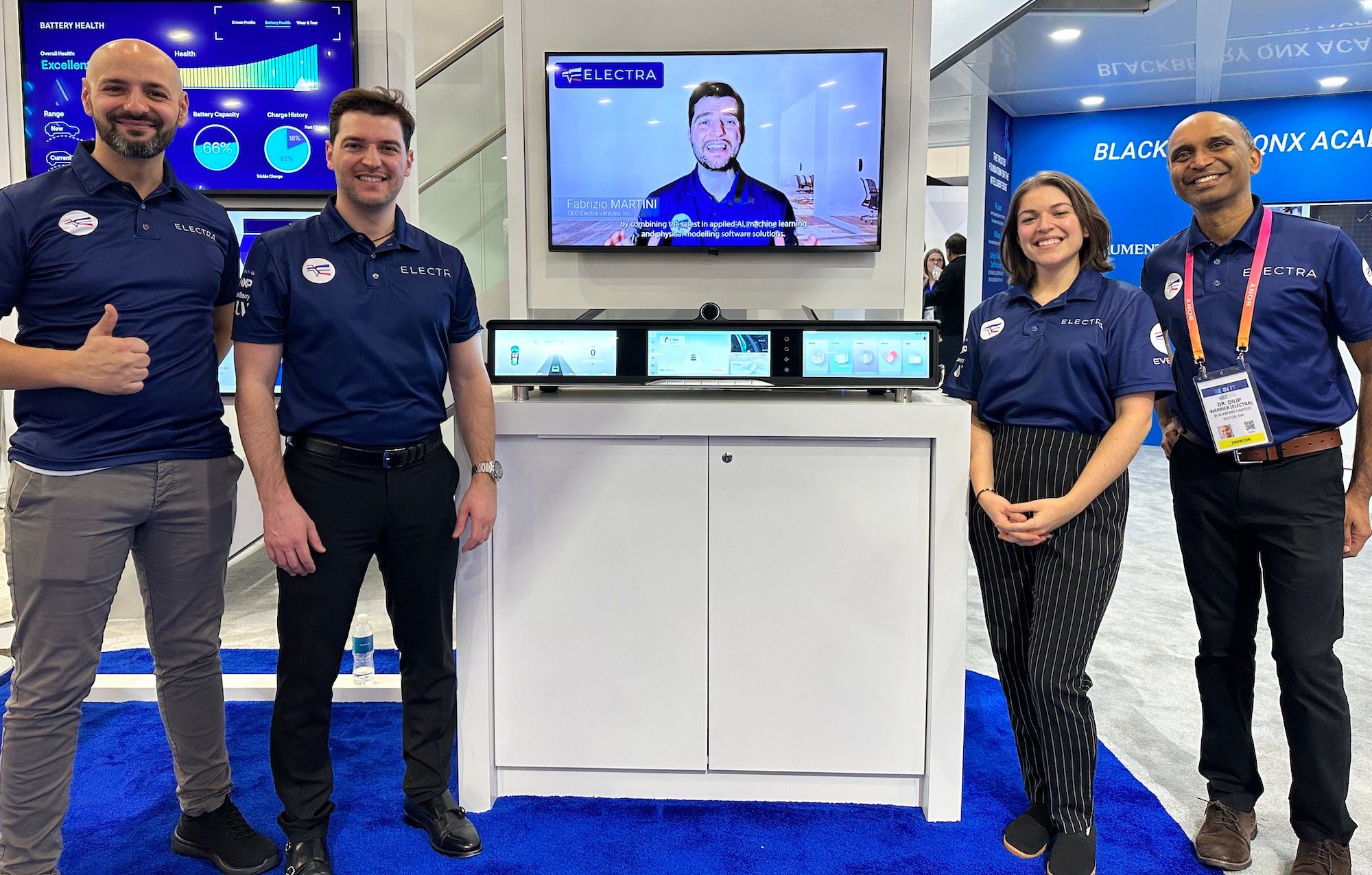 Artificial intelligence has been booming recently with innovations across numerous industries, including the electric vehicle sector. While getting cars to steer themselves is a feat in its own right, there are more applications for AI in electric vehicles than powering autonomous driving. Electra Vehicles develops software for enhancing EV battery systems, and the company just raised fresh funding to expand its solution.
Electra secured $21 million in an oversubscribed funding round led by United Ventures. The company specializes in developing AI-based cloud and onboard software geared toward optimizing battery packs in EVs. This latest raise follows its previous $3.6 million capital injection back in 2021 and will help further the company's battery management tech.
Electra's B2B tech works to improve battery range, lifetime and safety performance in electric fleets and multiple battery-electric verticals, according to the company. Its products leverage AI and machine learning to render a digital battery twin, providing manufacturers with design insights, real-time onboard controls and fleet-wide data analytics.
Its solution has seen steady growth since the time of its last round. Electra recorded strong revenue growth over this period and has substantially expanded its library of data models, according to a release. Additionally, Electra recently opened a branch in Turin, Italy. Its latest raise will help it further grow within this market and into other European markets as well.
"Electra is proud to power the acceleration of worldwide vehicle electrification by eliminating range anxiety and extending battery lifetime, all within strict safety requirements," Fabrizio Martini, Electra's founder and CEO, said in a statement. "The support shown for Electra in raising an oversubscribed funding round in difficult market conditions is a testament to the demand for Electra's AI battery software. This is a clear endorsement of the value that the Electra team continues to create and bring to market."
The EV market is certainly flourishing, and companies across the U.S. have made new developments in the space. Colorado's Hertz launched a rental program in Denver last month to get rideshare drivers into EVs. Loop Global, a California company, recently pulled in funding for its EV charging stations to support the growing number of EVs on the road. Illinois-based Nanograf raised capital last week to manufacture EV batteries.
Pursuing further growth of its own, Electra plans to put its funding toward scaling its operations and deploying more software. As it grows its market presence abroad, the company will hire new talent on its technical and sales departments to support its growing customer base. Electra is in the process of doubling its headcount, Martini said. The company currently has 42 employees with the vast majority based in its Boston office.