Health Haven Rx Illuminates Medication Prices for Digital Health Platforms
The pharmacy startup delivers medication to digital health consumers in all 50 states.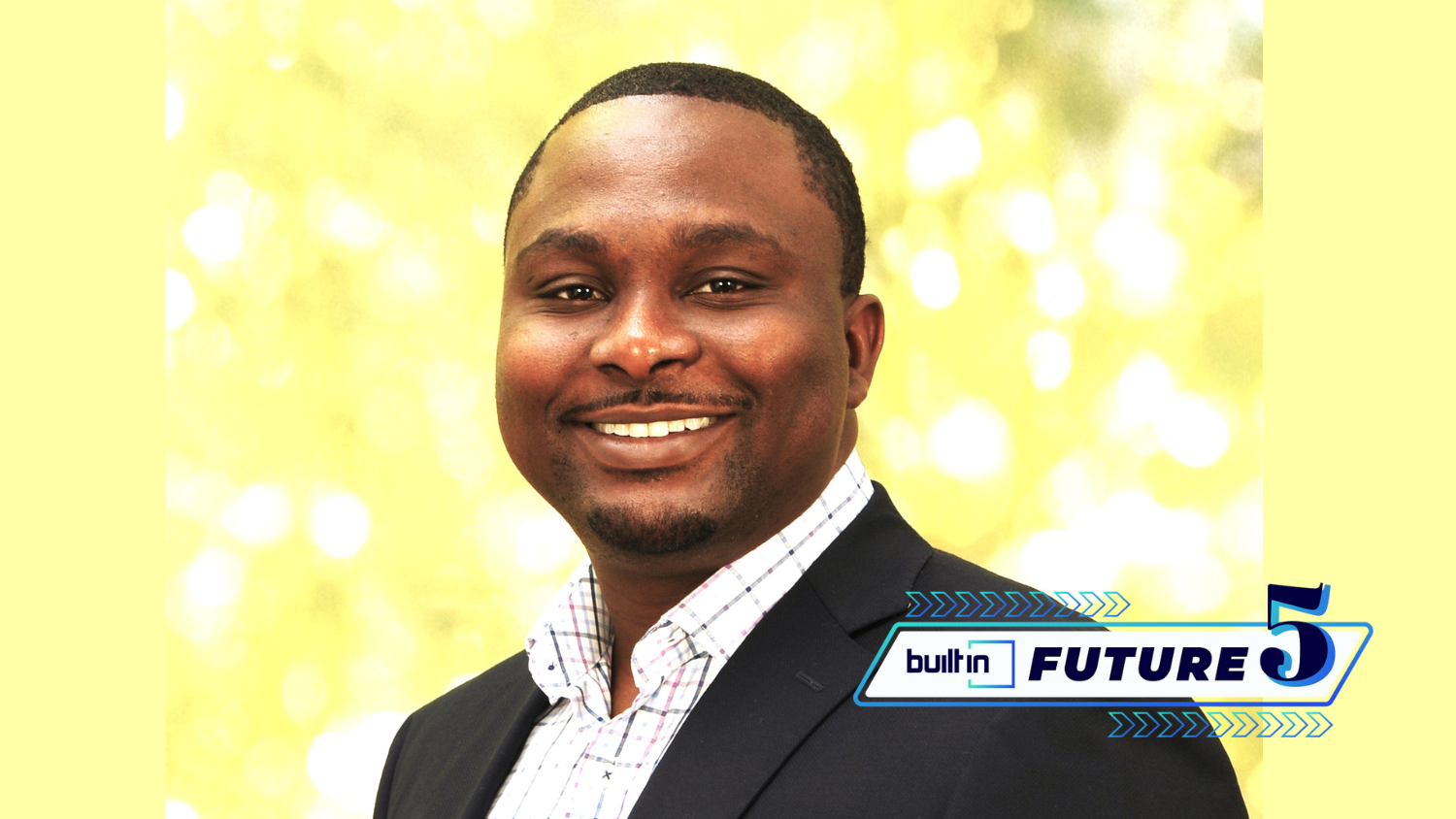 Sure the latest initiatives from the Teslas, Apples and Googles of the industry tend to dominate the tech news space — and with good reason. Still, the tech titans aren't the only ones bringing innovation to the sector.
In an effort to highlight up-and-coming startups, Built In has launched The Future 5 across eight major U.S. tech hubs. Each quarter, we will feature five tech startups, nonprofits or entrepreneurs in each of these hubs who just might be working on the next big thing. Read our round-up of Boston's rising startups from last quarter here.
* * *
When Yinka Ojutalayo received his pharmacy license, he asked his father to send over his prescriptions so he could help fill them. He was shocked to learn that his father was spending $70 per month on blood pressure medication when a generic alternative that had been on the market for years would suffice and save his father $60 a month. Ojutalayo said this situation is common because doctors often write prescriptions for the first medication that comes to mind.
Ojutalayo believes doctors should be able to look at which medications are available and find the most affordable option for low-income customers. 
"You should be able to know what the cost of medication is — especially when it's something as serious as your health," he said. "Why is it so hidden?"
This led Ojutalayo to found Health Haven Rx, which provides pharmacy services to digital health companies. The white-label offering connects to digital health platforms via APIs. Doctors using these digital health platforms are able to see the true prices of medications and provide more affordable options, Ojutalayo said, which increases the likelihood that patients will keep taking the medication.
"By plugging into us, they're able to get visibility on the pricing of the medication," he said. "We're also helping them select cost-effective medications."
Health Haven Rx also delivers the medication to the patient's home. The company can service patients nationwide because it spent two to three years in stealth mode obtaining pharmacy licenses in all 50 states. To do this, Ojutalayo said he had to take 14 state exams in a three-month period.
This nationwide presence puts Health Haven Rx in a prime position to capitalize on the booming digital health market, which is expected to be worth $780 billion by 2030, according to Global Market Insights.
You should be able to know what the cost of medication is — especially when it's something as serious as your health."
Health Haven Rx owns its own pharmacy in New Hampshire. Standard deliveries typically take two days to get to patients on the East Coast, three days to get to the Midwest and four or five days to get to the West Coast. 
The startup is in the process of partnering with independent pharmacies throughout the country to deliver medications on Health Haven Rx's behalf, reducing the startup's delivery time.
Health Haven Rx currently has contracts with six companies and is actively powering the pharmacy service of two digital health companies. 
Ojutalayo said he is most passionate about working with digital health companies that are working to make prescription drugs more affordable for underserved communities and making medication delivery more sustainable. One of Health Haven Rx's current partners is focused on affordable healthcare and the other is replacing single-use pharmaceutical containers with a biodegradable alternative.
Health Haven Rx, which went through the Techstars Boston Accelerator in the winter of 2021, has raised $615,000 from TBD Angel, Health Wildcatters, Techstars and the Google for Startups Black Founders Fund.
Health Haven Rx has currently three employees and will soon be adding a fourth. The startup recently began the process of raising a seed round, which could be used to add another five employees to its team.