Cyberdontics Raised $15M, Relevize Got $6M, and More Boston Tech News
Catch up on the latest Boston tech news you may have missed last week.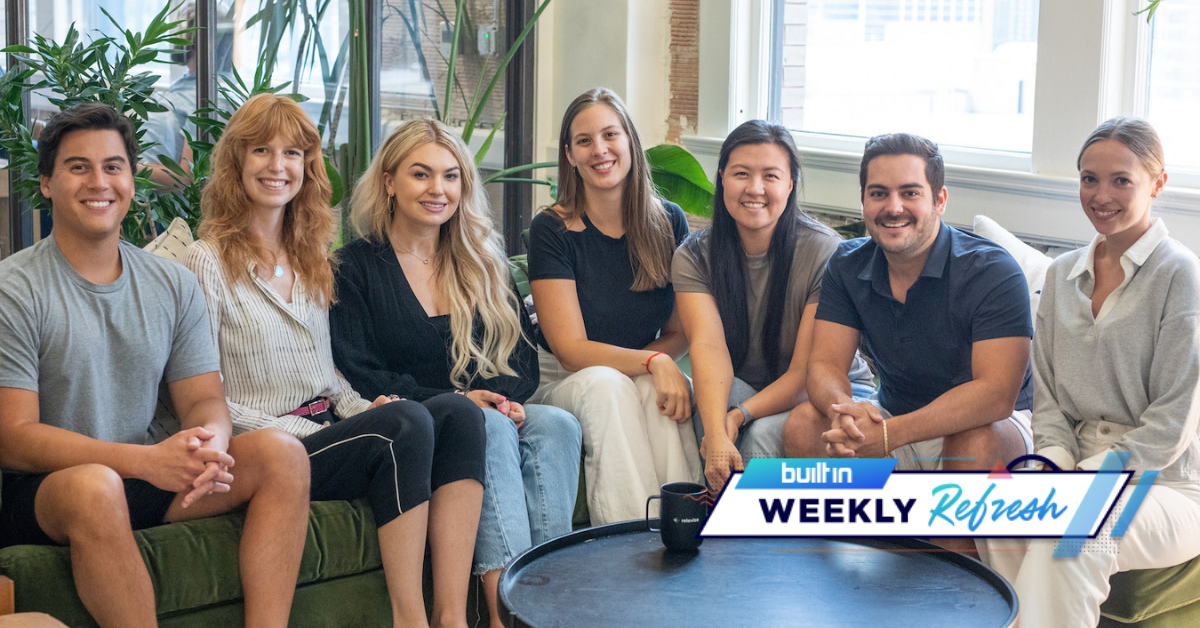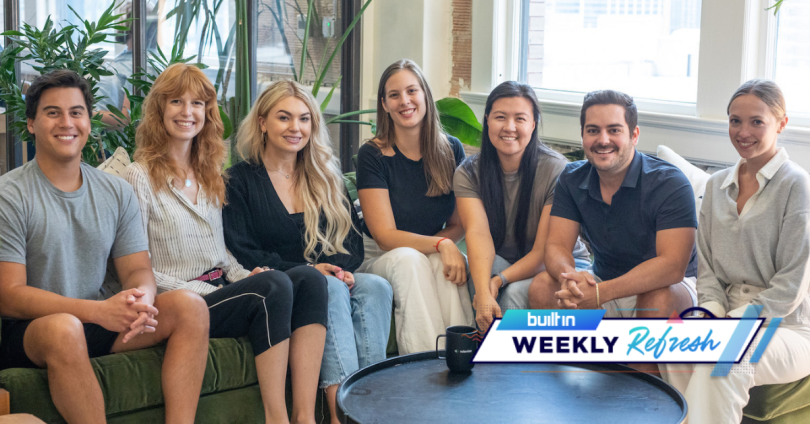 Boston tech startups raised funding last week to automate dental surgery, improve software marketing campaigns and treat neurological disorders. Keep reading to find out what you missed. This is the Built In Boston Weekly Refresh. 
Cyberdontics raised $15M. Cyberdontics is developing robotic technology that could automate dental surgery. The Boston-based company claims its robot can perform root canals in 15 minutes and be accurate within 30 microns. The funding will be used for research and development and to bring the product to market. The company hopes to introduce its robot to the public in the next three years, pending regulatory approval. [TechCrunch]
Boston Tech Quote of the Week
"Axoft is taking a dramatic step forward from the fundamental brain-computer interface technologies and could be relevant for many conditions. This has the potential to be analogous to a pacemaker for the brain — a minimally invasive device that can listen, sense and stimulate a response." — Reed Sturtevant, general partner at The Engine
Axoft launched with $8M. Brain-computer interface (BCI) technology allows researchers to decode, map and augment electrical signals in the brain using implanted electrodes. Axoft, a startup that just launched with funding from MIT venture firm The Engine, said its neural implants are more malleable than existing BCI technology. Axoft's implants reduce the risk of scarring, minimize the need for replacement surgery and create space for 10 times more electrodes. The new capital will be used for preclinical studies and for developing prototypes of its neural implants. [Built In Boston]
Relevize raised $6M. Relevize helps software companies distribute paid marketing campaigns to software resellers' digital platforms like Facebook and LinkedIn. The platform also tracks and attributes sales leads. With the new funding, Relevize plans to add six to eight employees to its 20-person team. [Built In Boston]
Intel opened a new accelerator program. After launching in Israel and Munich, Intel has chosen Boston as the first U.S. market for Intel Ignite, a 12-week accelerator program for early-stage, deep tech startups. The first cohort will begin its work in mid-November. Ignite will start accepting applications for its second cohort in the spring of 2023. [Built In Boston]
Iterative Scopes rebranded to Iterative Health. The company uses artificial intelligence (AI) to research and diagnose gastroenterology issues. Its products include AI Recruitment, which is used to recruit qualified patients for clinical trials, and SKOUT, which detects polyps in the gastrointestinal tract. Iterative Health is also developing AI Documentation, an AI product that produces detailed, accurate procedure documentation for gastroenterologists. [Business Wire]