Rivet Helps Boost Musicians' Careers by Managing Their Fan Bases
Rivet's platform has more than 1,000 users.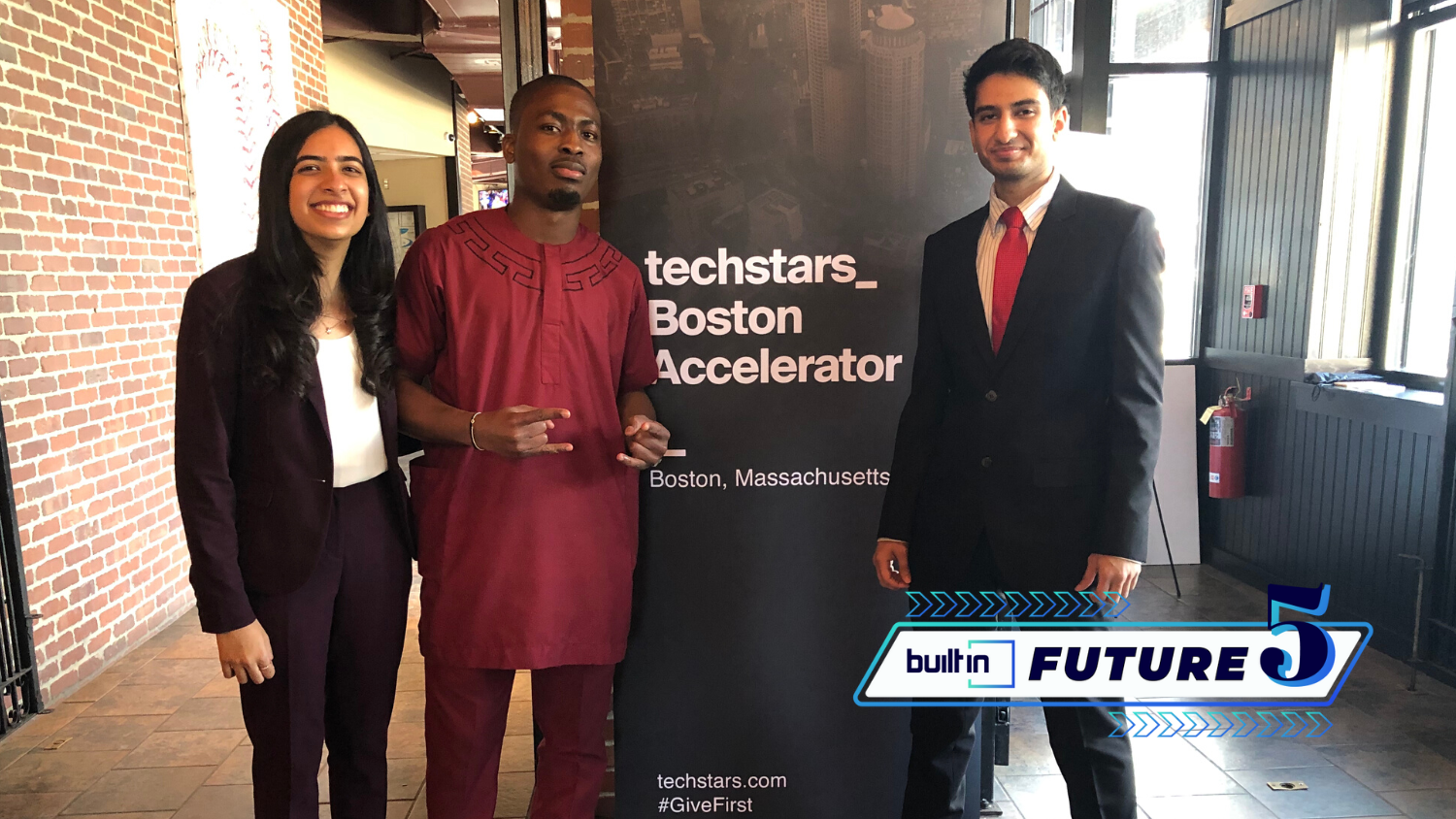 Sure the latest initiatives from the Teslas, Apples and Googles of the industry tend to dominate the tech news space — and with good reason. Still, the tech titans aren't the only ones bringing innovation to the sector.
In an effort to highlight up-and-coming startups, Built In has launched The Future 5 across 11 major U.S. tech hubs. Each quarter, we will feature five tech startups, nonprofits or entrepreneurs in each of these hubs who just might be working on the next big thing. You can check out last quarter's Boston round-up here.
* * *
The creator economy provides artists with the ability to make their work available to a global audience, and thus far, platforms and big-name companies like SoundCloud and YouTube have long dominated the industry. Despite that, Anj Fayemi felt there was a gap in the space as a musical artist. 
Fayemi, now the co-founder and CEO of engagement platform Rivet, performed in front of audiences with thousands of viewers during his collegiate musical career and unfortunately struggled with converting who he entertained into a consistent fanbase.
"I found myself making pennies because it was hard to organize my audiences into a community that I could keep in touch with and sell to afterward," Fayemi told Built In via email. "As I continued to perform and collaborate with other artists, my network grew, and I found that many were facing these same challenges and, like me, were relying on spreadsheets and a patchwork of tools to track their fans."
It was because of this pain point as an artist that Fayemi joined forces with Simran Pabla to build Boston-based Rivet, a tech-fueled audience engagement-focused platform for creators. Through Rivet, artists can engage their fanbase by using the platform to send out newsletters, sell merchandise and analyze audience data and demographics
Rivet gives creators ownership of their fan communities and empowers them to succeed and generate sustainable incomes within an industry that is otherwise built for the top 1 percent of creators."
"We're building an omnichannel experience that makes it possible for creators to reach fans wherever they exist," Pabla, Rivet's co-founder and product lead, told Built In via email. "Our proprietary fan engagement score makes it easy for creators to generate rich, first-party fan data that creators can own and leverage to build more meaningful relationships and further drive revenue."
So far, more than 1,000 artists use Rivet's platform to reach a growing pool of fans. Some of the platform's most notable artists include producer Jon Glass, who has worked with big-name rappers BIA and J. Cole. 
Rivet's recent success has been fueled by participating in Boston's Winter 2021 Techstars accelerator, where the startup raised $120,000 in funding. The company's current employee headcount is five and Fayemi expects the team size will double over the course of the year with a focus on bringing on more developers, a head of marketing and customer success specialists to support product development.
"Creators are the fastest-growing small businesses today, and yet we lack the tools to connect with our fans and build sustainable businesses," Fayemi said. "Rivet gives creators ownership of their fan communities and empowers them to succeed and generate sustainable incomes within an industry that is otherwise built for the top 1 percent of creators."