Help Shape Industry-Defining Products at These Boston Healthtech Companies
Driven by data, customer relations and an opportunity to impact the healthtech industry, these product teams are led to success by managers who have a desire to collaborate and a mindset centered on continuous growth.
Whether it's used to understand trends in patient diagnoses or to determine the structure and purpose of a particular piece of medical software, data plays a dynamic role in the healthtech industry.  
But it also throws a unique series of hurdles up for developers working in this sector, as privacy is a significant factor in how data is aggregated and analyzed. So where do product managers fall on the spectrum of challenges that arise in the overlap between healthcare and technology?
As a senior director of analytics products at Arcadia, Daniel Uyttebroek knows firsthand how difficult product management roles can be — especially through the lens of healthcare. That's why the team behind the data-driven health platform supports new PMs by creating opportunities for them to advance their skills as needed. "We include both product management training and continuing healthcare education to help tackle this space," said Uyttebroek. 
Similarly, at SOPHiA GENETICS, data is the ultimate driving factor in the biotechnology company's development of testing, treatments and solutions for a vast range of diseases. With a background in academia, platform product director Emily Paul relies on cross-functionality to impact both the organization's product development and the external relationships she fosters. "Advocating for our customers' needs — and ensuring we meet them — is a continuation of the role I started in, but I now have a more direct impact on its outcome," she said. 
Built In Boston sat down with Uyttebroek and Paul to discuss which noteworthy projects their product management teams are set to tackle over the next year and where new product managers could fit into them. Having grown in their respective companies over the last handful of years, these leaders are a great example of the kind of growth paths available to their fellow PMs — especially those interested in shaping products that will change the healthtech industry as we know it. 
What are the biggest projects your team will be working on in the next six months?
This is a particularly big year for my team. To continue powering the operations of some of the leading health systems in the nation, we are embarking on massive advancements in our applications and infrastructure. I am especially excited to keep pushing the limits with cloud technology to power our platform, deliver even more value to our customers and unveil some of these products in a few months. 
While Arcadia fuses a robust set of infrastructure with leading analytic content, a focus for us this year will be empowering our community to create and share analytics for their organizations within our platform. Our customers are also demanding increased access to data as a means of creating content, whether analytic enrichments or raw data with which to augment their own, which means data product management will be a big growth area for us. Lastly, in the realm of analytics, my team will be focused on data science and applying advanced techniques to unlock novel and prescriptive value in data for our users.
The mission we are on — to give patients more healthy, happy days — requires motivated product managers to push everyone forward."
What opportunities exist at your organization for ambitious PMs?
Arcadia sits at the intersection of technology and healthcare, both of which offer big  opportunities for product managers who are driven to solve tough problems. We also recognize that being a product manager is a hard job in and of itself, but even more so when coupled with a very challenging industry — there is a reason why many tech companies flame out in healthcare.
The ambition needed to excel early will also pay dividends as we continue to expand our platform and product portfolio. We are a growth company at heart, so a continuous improvement mindset is necessary on our team. For product managers, there are opportunities to take on ideation and new product development, engage in more market-facing responsibilities and step into leadership roles across the organization.
The mission we are on — to give patients more healthy, happy days — requires motivated product managers to push everyone forward. Our products are shaping the transformation of care delivery and care team behavior. We are impacting the lives of millions of patients, and that is felt deeply by all at Arcadia.
How have you been able to grow your career within your company?
I came to Arcadia nearly three years ago to partner with some of the leading names in American healthcare and build software that matters. As a perpetual student, I love learning from our customers and growing to understand the nuance and variation of this crazy market. As a result, I've been able to take on my core mission in product strategy and couple it with growth in corporate strategy, go-to-market, partnerships, marketing and people management. We tend to hate silos here, which means there are opportunities to engage with cross-functional teams and collaborate throughout the company. New voices and leaders are valued at Arcadia, and there is tremendous room to grow and make an impact.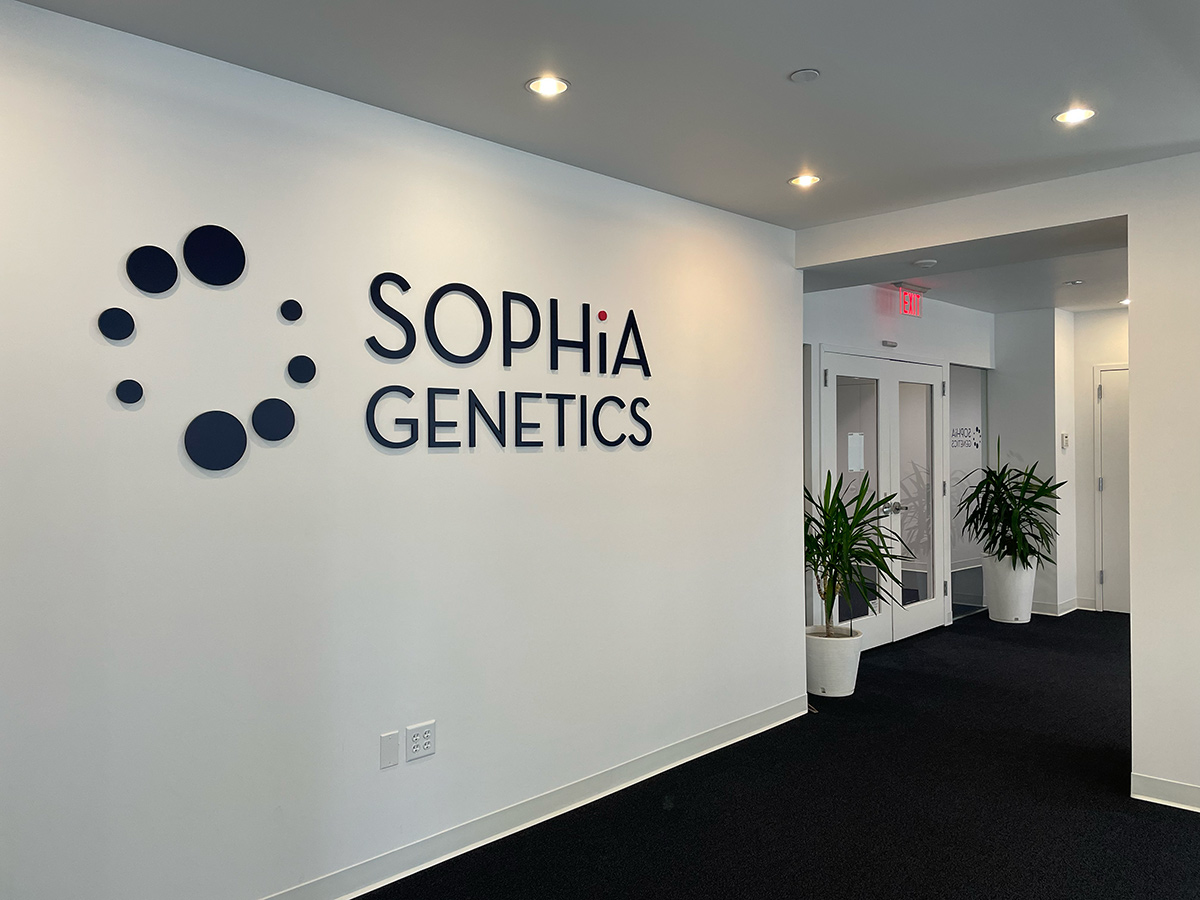 What are the biggest projects your team will be working on in the next six months?
At SOPHiA GENETICS, our mission is to provide equal access to knowledge and capabilities by democratizing data-driven medicine. Product managers play an integral role in this journey by creating and commercializing solutions that help provide the best insights to make critically important decisions. 
We are focusing on a number of projects this year that span different disease areas — such as oncology and rare inherited diseases — from product conception through development to optimize on-market commercialization strategies. In the field of oncology, we recently launched our SOPHiA DDM homologous recombination deficiency solution by applying our expertise in bioinformatics and machine learning to develop a novel approach to determining HRD status. HRD is a complex biomarker that helps identify whether cancer patients may respond better to a certain class of therapies. Having been intimately involved in the development of this solution, this project's product manager is now working closely with our sales and biopharma teams to support its on-market adoption, as well as continually exploring new applications for HRD testing.
Product managers play an integral role in the journey toward our mission."
What opportunities exist at your organization for ambitious PMs?
Our SOPHiA DDM platform is a connected network of more than 790 healthcare institutions across 70 countries where all users contribute to the SOPHiA community, thus allowing the continual improvement of data algorithms and insights gleaned.
We have opportunities for product managers who are interested in evolving the SOPHiA DDM platform to support our aspiration of developing multimodal prediction algorithms that will ultimately be used to support clinical decisions throughout the patient journey across a multitude of applications. Product managers working on this platform will be deeply involved in representing the voice of our customers in the development and commercialization of new modules and features. SOPHiA CarePath, for example, is a new module in development that displays patient-level data longitudinally and supports different applications spanning biopharma projects to multimodal clinical studies. 
Our platform product managers must have excellent communication and collaboration skills to work with numerous functions, such as research and development software engineers and architects and teams handling quality, regulatory issues, finance, sales and medical affairs.
How have you been able to grow your career within your company?
I've done so in an organic way, starting as a subject matter expert and evolving into a platform product director. A former academic, I joined the company in 2017 to teach client labs how to adopt next-generation sequencing testing into the scope of the solutions we offer. By working closely with our customers, I not only learned what is important to them, but also what they liked and disliked about our solution. 
In my current role, which I started in 2021, I get to apply the knowledge I've accumulated in building the next version of our SOPHiA DDM platform, as well as grow my relationship with our customers. As our platform evolves, we expect to be able to provide customers with a scalable solution encompassing more data modalities, including digital pathology, proteomics and metabolomics. This will allow our clients to ask and answer a greater scope and depth of questions with the potential to increase precision in diagnosis, prognosis and treatment decisions.