Superpedestrian Gained $125M, Jellyfish Raised $71M, and More Boston Tech News
Here's what you may have missed in the world of Boston tech.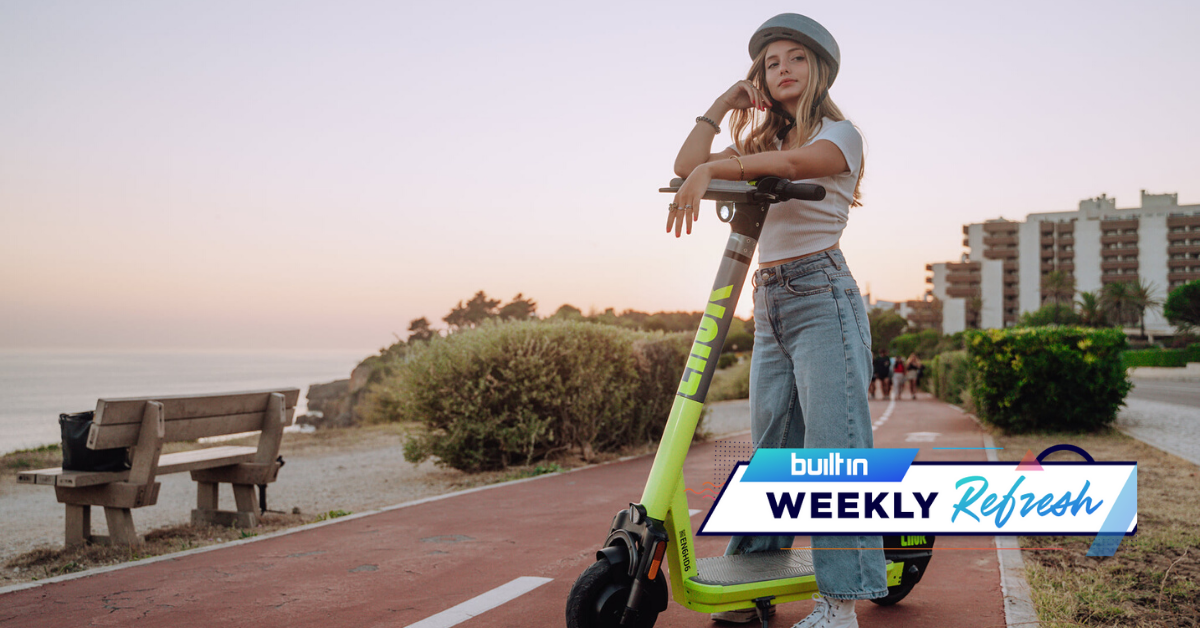 Several announcements came out of the Boston tech scene this past week ranging across various industries, including e-scooters, VC firms, e-commerce startups and self-care brands. Keep reading to catch up on anything you might have missed. This is the Built In Boston weekly refresh. 
Superpedestrian gained $125M. Superpedestrian, a Cambridge-based robotics and micromobility startup, is working to make riding e-scooters safer, using microsensors and AI as well as providing features such as GPS to track the vehicles and scooters. The company raised $125 million in fresh funding which will help it roll out its Pedestrian Defense system in 25 cities across Europe and the U.S. The company also has multiple tech positions currently open. [Built In Boston]
Jellyfish raised $71M. Jellyfish provides an engineering management platform to allow full transparency about what an engineering organization is doing, allowing executives and leaders to better understand an employees workflow. Jellyfish raised a Series C round co-led by Insight Partners, Accel and Tiger Global. The funding will help scale Jellyfish's team. [PR Newswire] 
BOSTON TECH QUOTE OF THE WEEK
"Transparency is a powerful weapon to increase loyalty and combat customer churn. Before, brands were blindsided by delays and playing whack-o-mole with support tickets. Now with Wonderment's shipping intelligence and workflow automation, brands can be proactive instead of reactive, lightening the loan for support agents and improving repeat purchase rates." — Brian Whalley, co-founder of Wonderment
Wonderment gained $6M. The $6 million seed funding round led by CRV with participation from a few other VC firms as well as some local business leaders. Wonderment was created in 2020 by three tech veterans Jessica Meher, Brian Whalley and Wesley Abbey aimed at helping smaller businesses in the e-commerce industry provide "Amazon-like shopping experiences." The fresh funding will go toward building its platform and hiring new talent. [Built In Boston]
Bullhorn Ventures launched. Bullhorn, a provider of software for the staffing and recruiting industry, launched its new venture firm, Bullhorn Ventures. Bullhorn Ventures will start with $20 million for future investments. It is looking to invest in companies wanting to tackle the challenges of the staffing industry. [Bullhorn]
Paperless Parts grew its team. Paperless Parts mainly works with companies within the national defense, aerospace and private sector realms to provide a cloud-based sales and quoting platform to streamline operations. The Boston-based company has seen tremendous growth, tripling its engineering team last year. Paperless Parts will continue its growth with almost 25 positions currently open. [Built In Boston]
Viv offers a new kind of self-care box. A woman-led startup is changing the way customers practice self-care for Valentine's Day. The company is offering self-care boxes for those on their period. The box offers sustainable pads, tampons and menstrual cups along with an under-eye mask, supplements and more. [Built In Boston]
Vestmark added to its executive team. Boston-based Vestmark provides a SaaS platform for financial institutions and advisers to better manage the portfolios and investments of their clients. Vestmark announced it hired Agnes Hong as the company's new chief investment officer and head of advisory services at Vestmark Advisory Solutions. Hong will bring over two decades of experience with "expertise in investment management and technology." [PR Newswire]