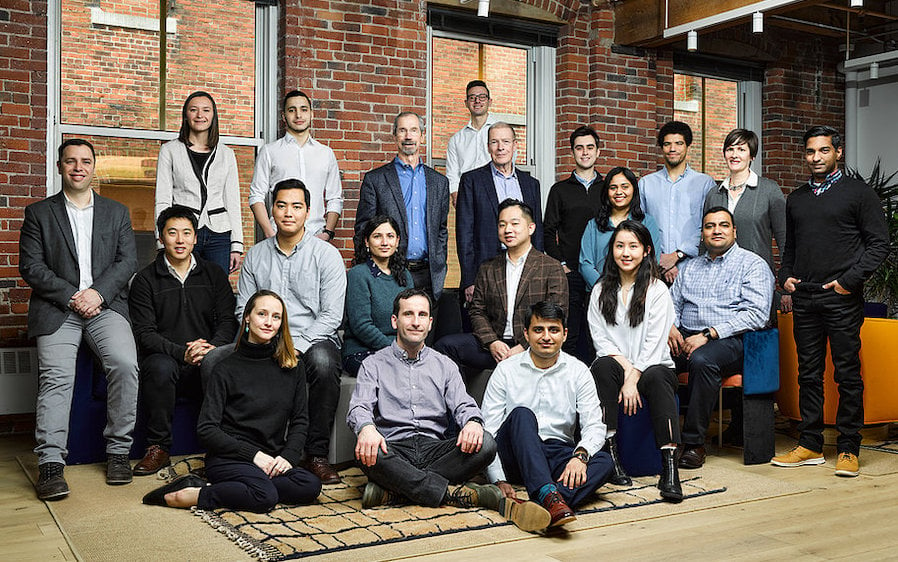 Iterative Scopes, an MIT spinout bringing artificial intelligence to the world of gastroenterology, has just announced that it raised $30 million in Series A funding. The round was led by Obvious Ventures, with participation from several key players in the healthcare industry including pharmaceutical giants Eli Lilly and Johnson & Johnson, as well as Lee Shapiro, the former CFO of Livongo.
Founded in 2017, Iterative Scopes' AI-enabled software is designed to analyze gastrointestinal images and videos — media taken from procedures like endoscopies and colonoscopies — for any abnormalities. This is done through computer vision algorithms, which can also be found in other tech like autonomous cars or the automatic highlight generation seen in televised sports. In the same way an autonomous car can scan images to detect a pedestrian, or a sports highlight can track the arc of a golf swing, Iterative Scopes can detect a polyp or bleeding. 
Of course, AI-enabled technology like Iterative Scopes' has become increasingly popular throughout the healthcare industry, especially in areas like oncology and infectious diseases. Just a few months ago Built In covered a $165 million investment in PathAI, another Boston-area startup doing similar work to help with cancer diagnostics. However, Iterative Scopes says gastroenterology has been a bit left behind, and it is working to change that.
"Our vision is to transform gastroenterology by augmenting the physician's decision making through integration of computer vision algorithms into the everyday clinical workflow," founder and CEO Dr. Jonathan Ng said in a statement. "We believe that the most successful healthcare technologies will be able to connect the dots between patient, provider, payer and pharma, and we are excited to be at the very forefront of this movement in gastroenterology." 

Eventually, Iterative Scopes would also like to use its technology to assist researchers running clinical trials and advance drug development. Today, clinical trials in gastroenterology are largely based on "highly subjective" scoring systems like the Mayo Endoscopic Score, according to Iterative Scopes, which can lead to inefficiencies relating to patient recruitment and workflow. This software can help solve that problem by providing physicians with existing colonoscopy images to determine trial eligibility, and it automates the interpretation of those images, which helps reduce costs and provide more accurate results.
Iterative Scopes has already begun doing this kind of work in clinical trials for Eli Lilly and Johnson & Johnson. Both companies have partnerships with the startup in addition to being investors. 
"Iterative Scopes has an interlocking portfolio of talented people, great ideas, solid results, promising alliances and an advisory board of outstanding experts," Lotus Mallbris, the VP of Immunology Development at Eli Lilly, said in a statement. "We are confident that we will be able to use what is being built here to improve efficiency and of how we conduct clinical trials, which may allow much-needed medicines to get to our patients faster."
As part of this funding round, Mallbris will be joining Iterative Scopes' board of directors, along with Obvious Ventures' managing director Nan Li. The money will be used to further build out the company's software and grow its team. Iterative Scopes is also now hiring, with more than 20 open tech positions at its Cambridge headquarters.