Why There's 'No Finish Line' at This Boston Company When It Comes to DE&I Efforts
Just before the first episode of their DE&I podcast aired, we caught up with two Wistia employees to learn more about the keys to the company's longtime and recent efforts to facilitate a culture of DE&I in the workplace.
The seed that led Jane Jaxon and Colin Dinnie to do something neither had ever done before started like most good ideas: while stuck in traffic.
The Wistia coworkers lived nearby in a neighborhood that was a significant commute away from their company's Cambridge headquarters. It made sense for them to carpool home from the office together when their schedules aligned. On those drives, Jaxon, the VP of people, and Dinnie, who works on the customer support team, found themselves talking about race, diversity and inclusion when they were caught in rush hour.
Many of these conversations were thought-provoking, but at the time, that's all they were meant to be — private conversations.
Then came the country's racial unrest in the summer of 2020. Wistia was already three years into its actionable DE&I plan, and now, it was time to double down on it. The company formed a DE&I task force and re-committed itself to making a tangible impact across the company. So far, that's included a reassessment in hiring practices, the launch of a diversity, equity and inclusion (DE&I) page on their company website, and a continuous dialogue to create a space that prioritizes DE&I. 
But it also led to an idea from Jaxon and Dinnie: take the conversations that they were having in the car and make a podcast out of it.
The goal of the podcast, "A Better Workplace," is twofold: to interview HR consultants and experts in the DE&I field to help Wistia and other companies get started with their efforts, and also to shine a spotlight on Wistia's experiences in their own DE&I journey. 
"We thought that there may be some value in sharing our own journey and learnings as a company and as individuals," Jaxon said. "Both the things that have gone well, and the things that we're learning or haven't gone well, to be transparent with our customers and our audience."
Just before the first episode of their podcast aired, Built In Boston caught up with Jaxon and Dinnie to learn more about the keys to Wistia's efforts to facilitate a culture of DE&I in the workplace, and preview some of the topics that will be discussed on "A Better Workplace."
WHAT THEY DO
Wistia provides a video platform for businesses to help them build their brand with binge-worthy content.
Transparency
Dinnie said it's easy for any workplace to say they have X percentage of Black, Hispanic or LGBTQ+ employees. But that insight doesn't reveal the full picture. What's the percentage in senior management roles? Are there disparities? To make this information transparent, Wistia recently launched a DE&I page on their website that reveals all of this information.
Dinnie: For us, it's an anchor point to accountability. Internally, I think it gives our workplace a snapshot of where we're at, which gives us an opportunity to provide feedback and share ideas. We do our best to foster an environment where people are empowered and welcomed to do that. Regardless of what your position is here, everyone is entitled to their voice in terms of how we think about and structure these initiatives. Externally, the hope is that we attract people who are a part of equity-seeking groups who can see themselves here.
Jaxon: The goal with the new website is to do a "point in time" with our demographics so people can see and monitor changes. Several years ago, if you sliced up the different people at the manager, director and VP levels, we had a big gender disparity. We focused on that, and by 2019, we had parity across all those levels by gender. But now, we still need to make that progress through other dimensions like LGBTQ+, race and tenure status. So we still have areas to focus on and improve. The website helps with accountability and transparency.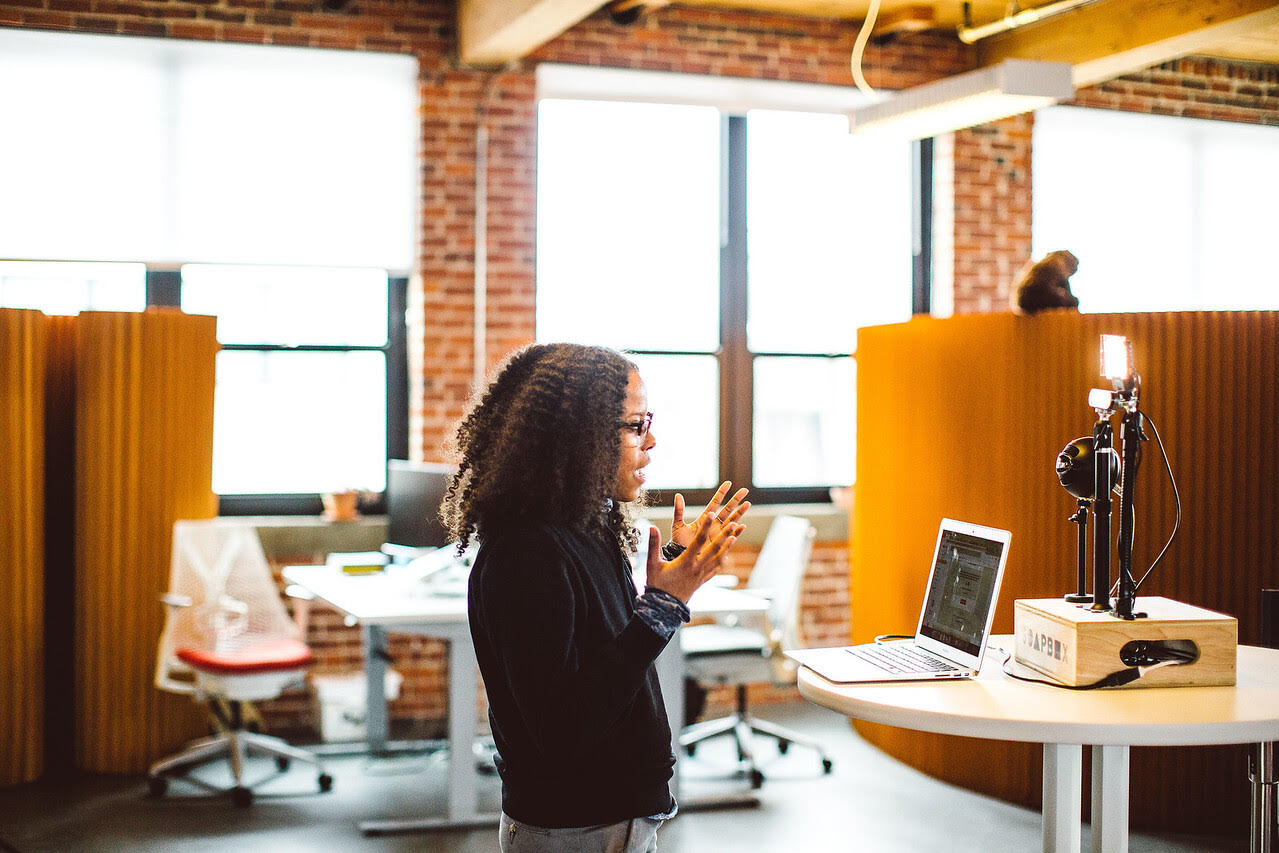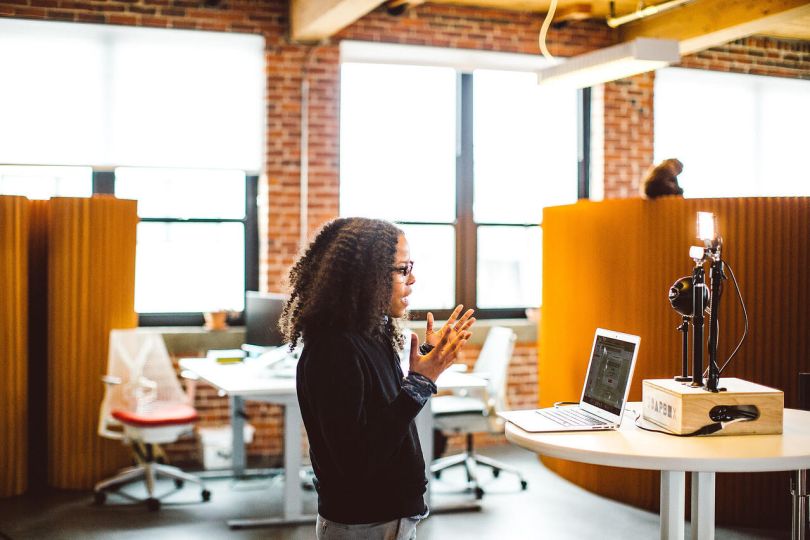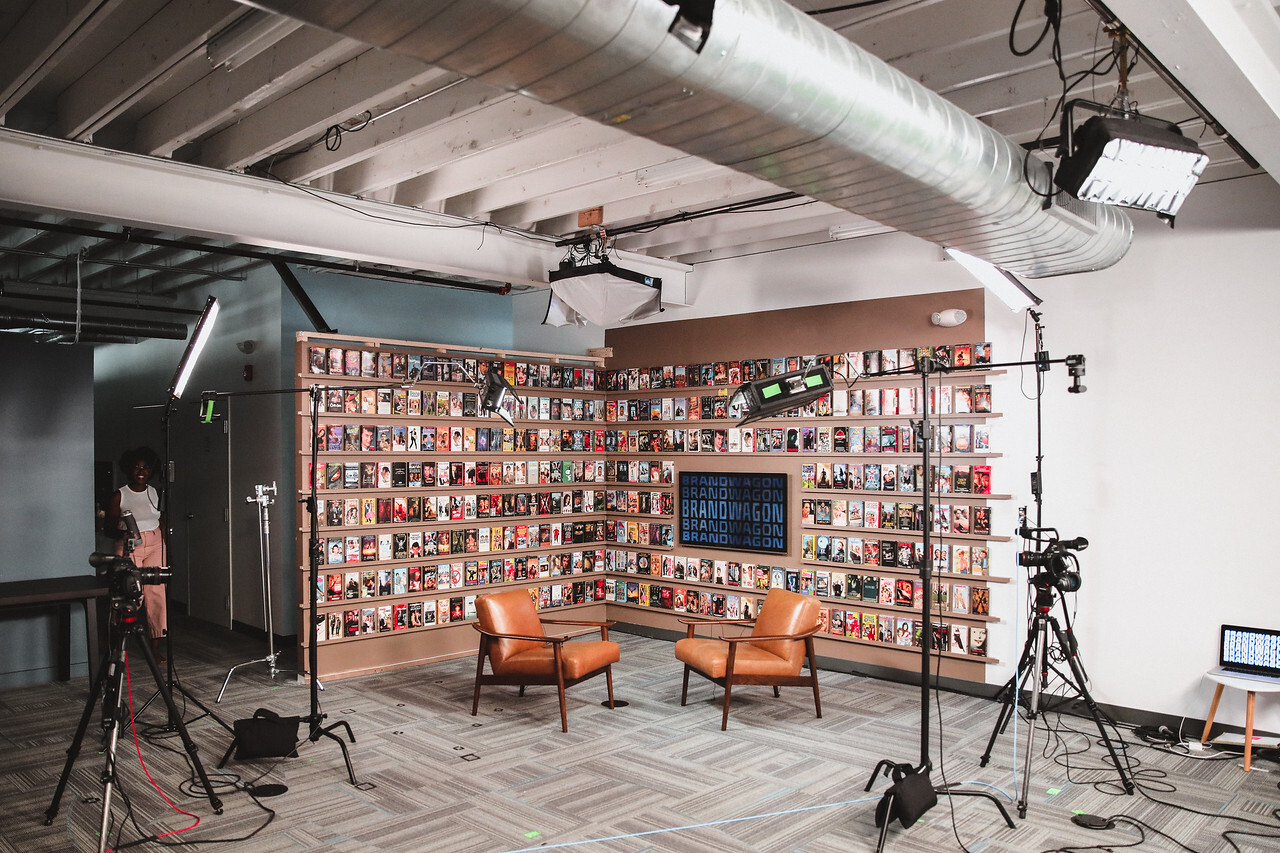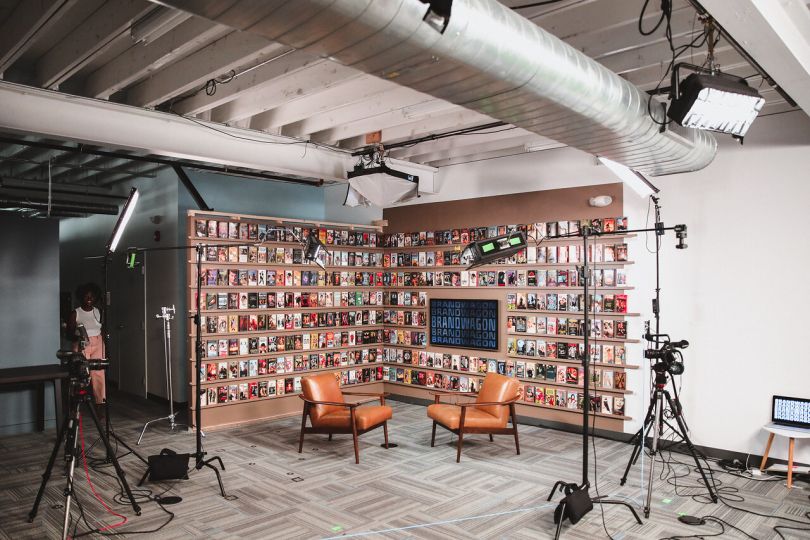 It starts with leadership
Jaxon and Dinnie both agree that the key to creating a strong workplace culture built on DE&I starts with leadership. Each has been with the company for almost three years, and have noticed a difference at Wistia than at the previous companies they've worked for. 
Jaxon: One thing that's been different for me as an HR person at Wistia is, oftentimes, there's a corner of an organization for which this is important, and kind of getting system-wide buy-in is a challenge. I think what was really exciting and invigorating for me when I joined Wistia is there are several really active ERGs, and we have one called Diverstia. They put on storytelling nights, which is a chance for people to share parts of their story and build empathy. They have talks on things like inclusive language and movie nights with different topics that bring different groups of folks together to discuss. The coolest part is there's buy-in from people, and I think a huge credit goes to our founders for facilitating that environment.
Regardless of what your position is here, everyone is entitled to their voice in terms of how we think about and structure these initiatives.''
Dinnie: To add to that, we really want to empower the employee resource groups that we have in place here to have the power to do the things that they want to do. It's a little tough now during a pandemic, but the company encourages and allocates budgets for events and community-building activities hosted by our ERGs. Events have included everything from guest speakers to sponsoring a lunch for those ERGs to go out and just spend some time with one another outside of a work context.
ERG LOVE
Ladybird (for Wistians who identify as women)
Diverstia
NBPOC @ Wistia (for non-Black people of color)
Working Mums
Blistia (a group for Black-identifying people)
Queerstia
Parental Advisory
Trying something different
Another key to Wistia's recent initiatives in DE&I is hiring practices. It's important to hire team members that align with your vision, Dinnie said, but it's also crucial to branch out of your own personal networks.
Dinnie: In terms of making changes, one concrete solution we've found in regards to hiring practices is our pipeline. In a lot of situations, employees can refer acquaintances or friends to be interviewed. Usually, people's personal networks, especially in the tech space, tend to be very tied into the person themselves and their identity. So if you already have a company that's made up of a lot of white people, chances are that their networks are going to be heavily white. So when we talked about casting a wider net for hiring, it was important to turn a critical eye toward that and say, "This is how we got here. What can we do that's different?"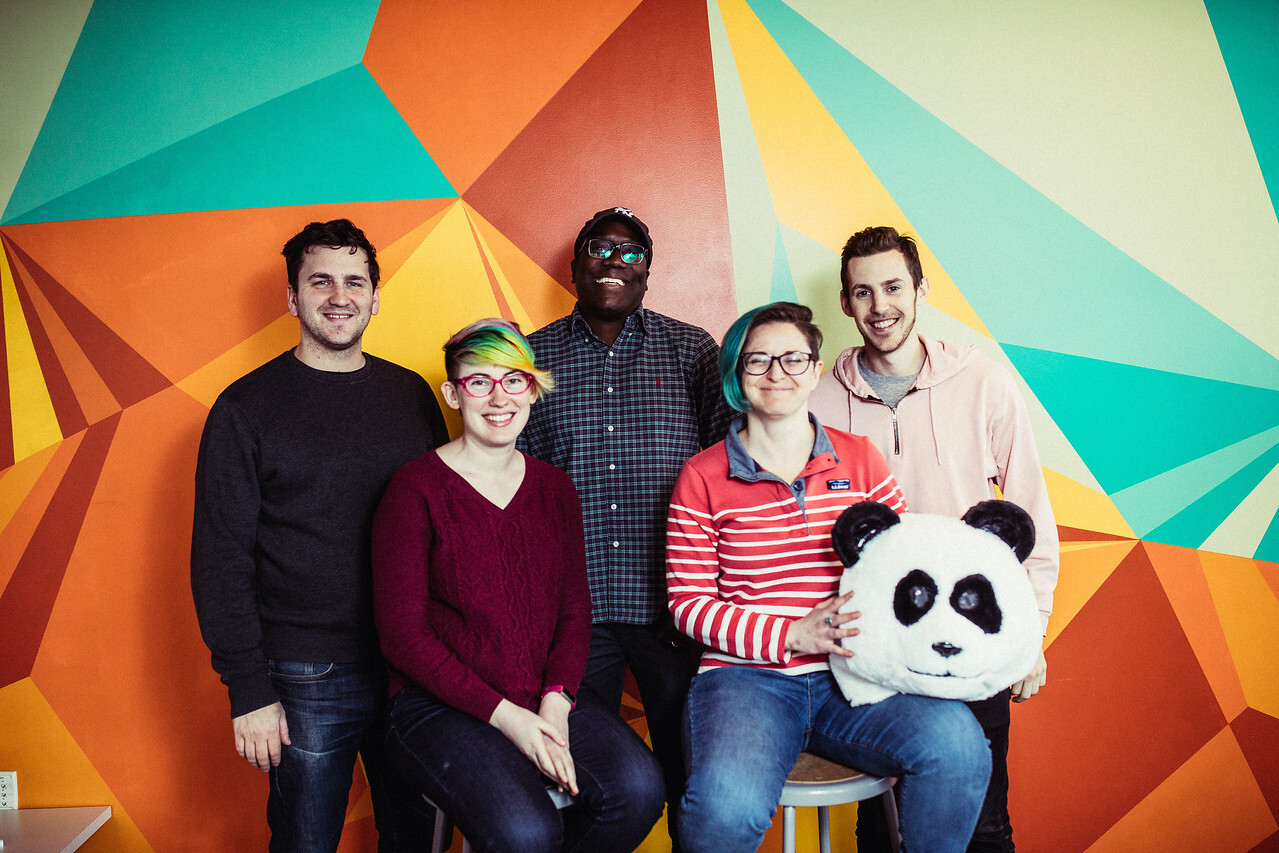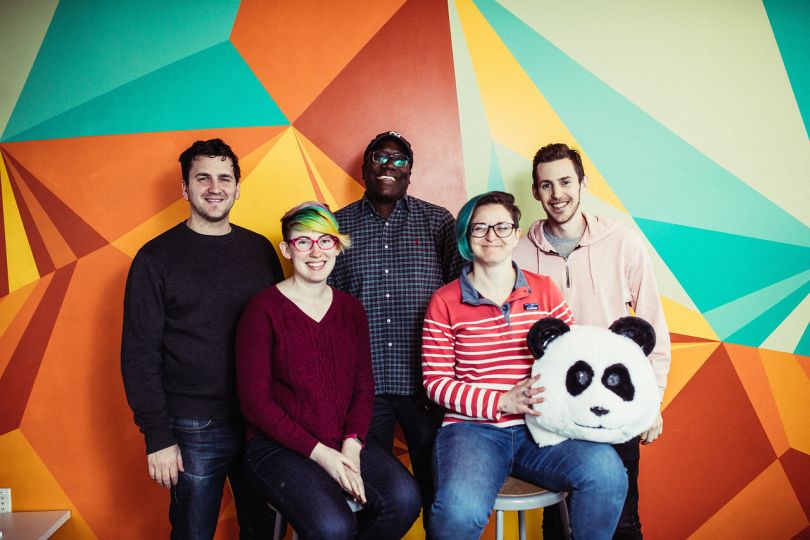 Fearing mistakes
Jaxon said that a big reason why a lot of companies are slow to implement robust DE&I practices is because they're fearful of getting things wrong, which will absolutely happen.
Jaxon: When you get things wrong, it's painful to people, it's painful to the team, and you need to be able to learn and adapt. But I think that fear of getting things wrong is something that companies need to face. There's just not a playbook for all of this, and I think it's just scary for companies to be willing to accept that not everything is going to go according to plan. Secondarily, when someone gets it wrong, being able to acknowledge it and learn and adapt can be scary, too.
This matters a lot to us. At Wistia, we still aren't getting things one hundred percent correct, one hundred percent of the time. We absorb that and figure out how we didn't nail it the first time. It's part of doing the work.
When you get things wrong, it's painful to people, it's painful to the team, and you need to be able to learn and adapt.''
Dinnie: I think one of the biggest hindrances with companies is having some kind of self-imposed or perceived notion that they have to get things right or correct during an attempt at a DE&I strategy, and that making mistakes is a failure in some way. The only way you can make meaningful progress is to get really comfortable with being uncomfortable and embracing those mistakes as learning opportunities while maintaining that it is not about you — whether individual, company identity, whatever it is. You don't want to shy away from mistakes or results or anything like that because you're afraid of the story that it's going to tell.
Also, this work doesn't stop. There's no finish line. It is hard, and you will make mistakes. But it's all about the journey and learning from it.