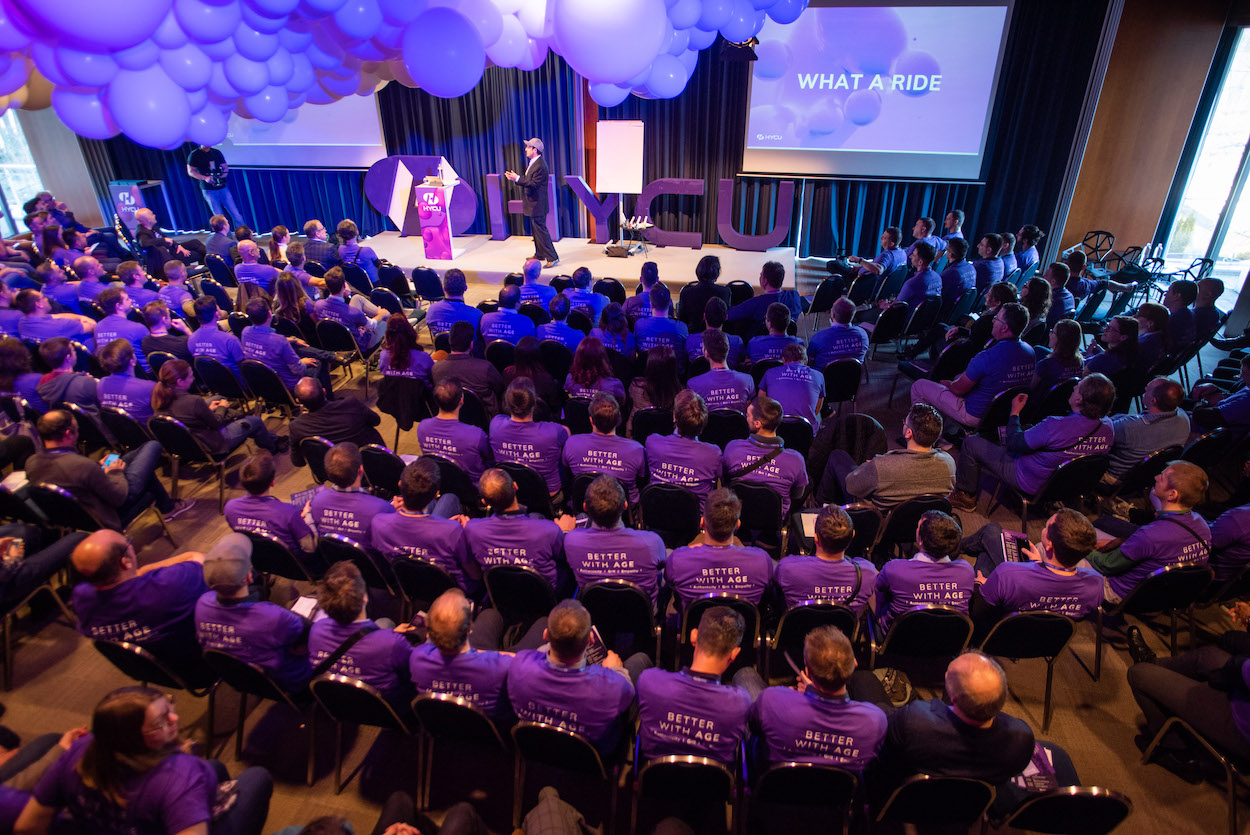 HYCU, a Boston startup specializing in multi-cloud data protection, announced Tuesday it closed on a massive $87.5 million Series A. The round was led by Bain Capital Ventures and leaves the four-year-old company poised to dominate the burgeoning data and backup recovery space, an industry that is projected to be worth more than $11 billion by next year.
"We are in the early days of a multi-decade shift to the public cloud, but existing on-premises backup vendors are poorly equipped to enable this transition, creating tremendous opportunity for a new category of cloud-native backup providers," Enrique Salem, a partner at Bain Capital Ventures who will be joining HYCU's board of directors, said in a statement provided to Built In. "HYCU is a clear leader in a space that will continue to create large multi-billion-dollar companies."
Thirty years ago, businesses retained very little data beyond just bits of paper lying around the office. But these days, says HYCU CEO Simon Taylor, data is a company's "most valuable asset."
"The way that the world goes around today is data," Taylor told Built In. "Everything a company does — every communication, every strategic plan — is driven by the data it collects, which can lead to bad actors perpetrating ransomware attacks."
"What they're doing is they're going after people's data, because they recognize the value," he continued. "They want to steal it and then they want to try to sell it back to you. Making sure that you protect your data, soup to nuts, is one of the most important things that a company needs to do."
That's easier said than done though. When it comes to data backup and recovery, Taylor says it's imperative that it is all done where the data lives. The creation of things like AWS, Azure and Google Cloud brought about a new evolution of data storage, but rendered the legacy data protection solutions virtually obsolete.
"You want to use something that is purposely built for the places you're storing your data today," Taylor said. "That's exactly what HYCU does. We make it incredibly easy to back up and recover your data across a wide variety of public clouds and the legacy on-premise equipment as well."
HYCU does this by focusing on three areas: backup recovery, data migration and disaster recovery. All the while, it operates on the philosophy of "less is more," allowing users to see all their data "under a single pane of glass" and manage it all in one place.
Ultimately though, what sets HYCU apart is its ability to efficiently backup and recover a company's data no matter where it lives. Whether it's in their own personal cloud, a public cloud, their own data center, or a combination of the three. Taylor says HYCU is the first company in the world to do this.
"We wanted to make backup and recovery as simple as public cloud infrastructure. We wanted to truly offer the world's first hybrid, multi-cloud backup as a service. A true SaaS solution that was going to be incredibly easy to access by anyone, and to use with no training at all," Taylor said.
And this solution has been more important than ever lately, since more companies are shifting to the cloud to maintain efficiency amid the pandemic. Taylor says HYCU grew 450 percent last year alone, and he anticipates the company will continue to grow quickly no matter what comes next for data storage.
"I would argue we've got more staying power with our model than any backup vendor that's ever existed, because every other data protection vendor has only ever been good at one thing," Taylor said. "I ultimately want people to look at us as the be-all and end-all for making sure that they manage or protect their data."
Until then, Taylor says this fresh funding serves as "gas in the tank" to help the company grow both its customer base and team. HYCU employs about 300 people across its 12 offices around the world, and wants to hire at least 100 more just at its Boston headquarters in the coming months.
"Boston truly is a great, great center to create a tech company, especially if you want to run a global business.... The talent here is second to none," Taylor said. "We want to make sure that we become a part of the fabric of Boston, and that we really put the time, effort and energy into helping the Boston tech scene thrive. I think that's going to be a very core component to who HYCU is as a business going forward."