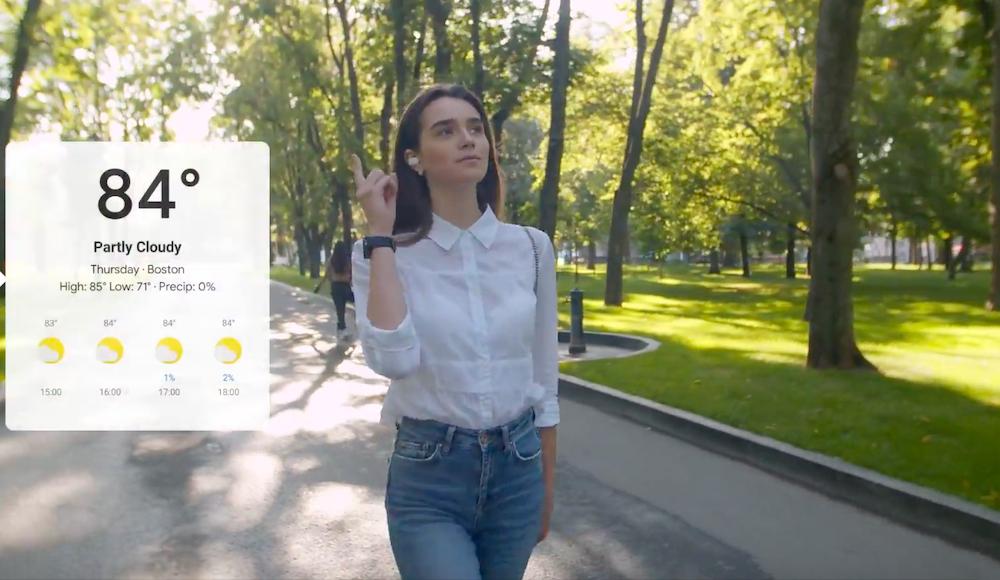 Imagine a world where you can control digital devices with your mind. Where you could turn on the lights, control your laptop and start your vacuum cleaner just by thinking about it.
This may sound like science fiction now, but after raising $7 million in fresh funding, Boston-based Pison Technology is one step closer to making this vision a reality. The Series A was led by Lavrock Ventures, and will be used to help the company launch its first product, which will allow people to control the physical and digital world with nothing but thought, later this year.
Here's how it works: By tapping into the human body's natural electrical system, Pison's wearable device is able to capture neuromuscular signals on the surface of the skin, interpret how the wearer intends to move their hands and fingers, and transmit those signals to a digital device — thus enabling intuitive and hands-free control of electronics. 
An MIT spinout and MassChallenge Boston alum, Pison was originally created to help individuals with amyotrophic lateral sclerosis (ALS), a disease that causes progressive loss of muscle control. The company's founder and CEO Dexter Ang wanted to figure out a way to help ALS patients maintain control over their lives in spite of their illness, but then realized this technology had a much broader practicality.
"What began as a mission to help patients navigate the world made smaller by disability has evolved into a world-class platform that connects neurological output with today's digital world," Ang said in a statement. "The next phase for Pison will be releasing our gesture technology to improve lives, safety and productivity across multiple industries."
Ultimately, this technology can be used to control robotics, augmented reality, virtual reality and various personal electronics like smartphones. Pison has already partnered in development with major brands like Google, Microsoft's HoloLens, Mitsubishi Electric, Samsung and Boston Dynamics, lauding its tech as the next "evolution of human influence over the digital world." 
In addition to making the transition from R&D to market readiness, Pison plans to use this fresh funding to grow its team here in Boston. A spokesperson told Built In via email that the company plans to hire 50 people in the coming months, with an emphasis on engineering, product development and business development.