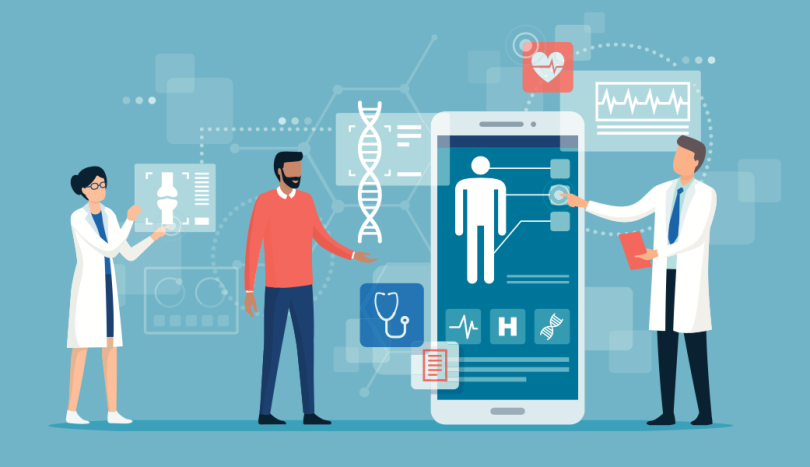 A medical visit can be an overwhelming experience no matter the circumstance, especially when encountering a rotating brigade of doctors and nurses on the move. Keeping track of every test taken, every result received and every charge submitted is a heavy expectation for one person to handle regardless of what condition you are in.
But when it comes to interpreting health data and gathering answers at the following Boston tech company, more is more. Compiling broad information from multiple sources and attempting to make sense of it all is exactly the goal.
Built In Boston connected with Alex MacLeod, Director of HealthShare Commercial Initiatives at InterSystems, about how client demands in the new era of big data are changing what interoperability means, and how to pivot a business strategy for new opportunities when you've already struck success.
InterSystems creates a community-wide health record that acts as the foundation for value-based care. A patient can access the record for a complex analysis of their medical history, as their data is free to transfer between all approved healthcare platforms. Knowing how to process large quantities of digital information and what to take away from them is a skill set InterSystems aims to share with more healthcare entities.
What is one of the most important focuses for your business in the coming months?
InterSystems provides innovative data solutions for organizations with critical information needs in healthcare, finance, logistics industries and beyond. Our cloud-first data platforms solve interoperability, speed, and scalability problems for organizations around the globe. Although we work in financial services, public safety, and others we have very deep roots in healthcare.
Throughout our 42 year history, we have excelled at selling healthcare solutions and development platforms to healthcare organizations and partners. While we continue to nurture that business, our solutions of creating a unified care record also transfer well to other verticals, such as payers or life sciences.
Interoperability takes on a new meaning in these settings because we are not just talking to organizations with domain expertise in connection to healthcare applications. We are now looking at providing data to entities part of a larger health ecosystem that do not have the knowledge or time to spend on finding access to that data themselves. Providing that access for them and helping to make sense of that data is one of the most important focus areas for this year. 
"We are already seeing a shift in how people think about interoperability."
What impact will this have on the business and/or your industry?
We are already seeing a shift in how people think about interoperability. They are not just looking for a great interface engine that moves a transaction from point A to point B.
Instead, large quantities of data on demand are where it's at. Fast Healthcare Interoperability Resources (FHIR) has really changed the industry's thinking in this regard, and that has been a big focus of ours for a while.
WHAT IS FHIR?
According to the eCQI Resource Center, FHIR is an HL7 International standard for exchanging healthcare information electronically. It is the next generation exchange framework being adopted by the healthcare community to advance interoperability. FHIR provides a means for representing and sharing information among clinicians and organizations in a standard way regardless of the ways local electronic health records represent or store the data.
You ideally want to gain knowledge from these large amounts of data through analytics, machine learning and, artificial intelligence. In order to do that, you need to have data that's clean and aggregated, plus a set of tools that makes it easy to harvest and operationalize the newfound information afterward. It's a really exciting field to be in and I'm personally humbled to be a part of it.