What makes a company worth watching?
It depends on what you're looking for. Large funding rounds, partnerships with the Food and Drug Administration, hiring pushes and unique engineering teams are headline-generating qualities on their own. But if you're a jobseeker, you might want to take an even closer look at the following four Boston tech companies, all of which are growing their teams right now.
Read on to learn about their big announcements of late, as well as their company cultures, tech tools, interesting projects and more.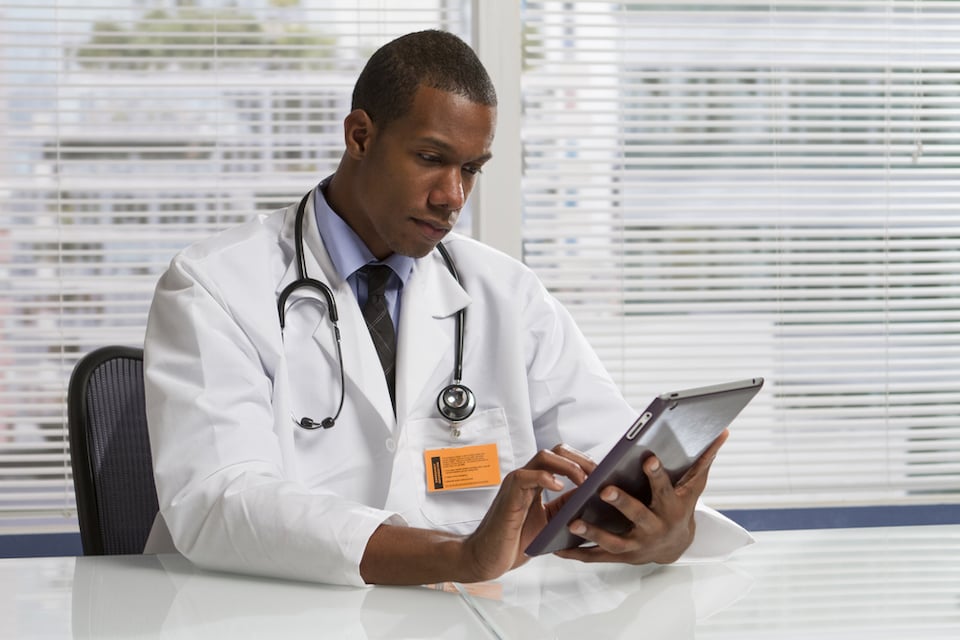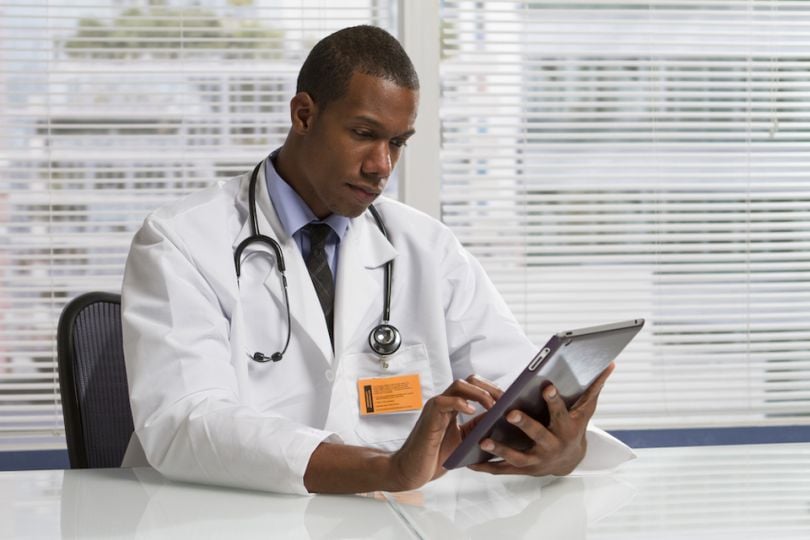 What they do: Abacus Insights is a healthcare data management platform that breaks down silos in patient data access, moving relevant information to a centralized cloud-based location where third-party information can be added. 
Summer Series B: In June, the company raised a $35 million Series B round, 13 months after raising a $12 million Series A round. Founder and CEO Minal Patel told Forbes that the funding will go toward scaling the business in a number of ways, including hiring new engineers, marketers, salespeople and product professionals; evolving the capabilities of the core technology platform; and possibly acquiring other data companies. Patel said he hopes the scaling efforts will increase the platform's reach to touch 100 million lives over the next three years. 
"I think my team might faint when they hear that," he told Forbes. "But that's the timeframe that, as an inpatient entrepreneur, I've got in front of us."
Virtual mentorship: In November, Abacus CFO Larry Begley wrote a LinkedIn article about the importance of continuing mentorship in a virtual world. Begley — who has served on the board of 18 companies — said that even though in-person mentorship is ideal and missed, there are still many ways leaders can replicate those connections remotely. 
He said employees, especially new staff that were onboarded remotely, should have daily opportunities to connect with their mentors and others in the company through check-ins and regular events like optional Zoom lunch meets. Mentors should also pay close attention to what motivates an individual, the challenges they face and the new skills they want to learn before connecting a mentee with others in the company that can support them. Lastly, he said leaders should be respectful of people's privacy and understand that they don't need access to every part of an employee's life, even if they can see it on screen.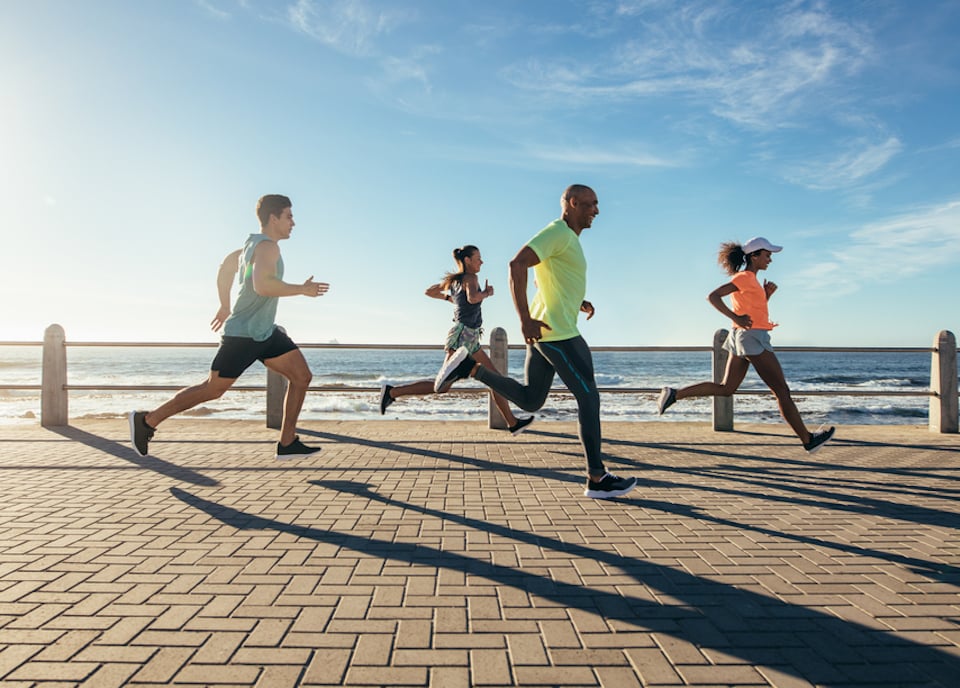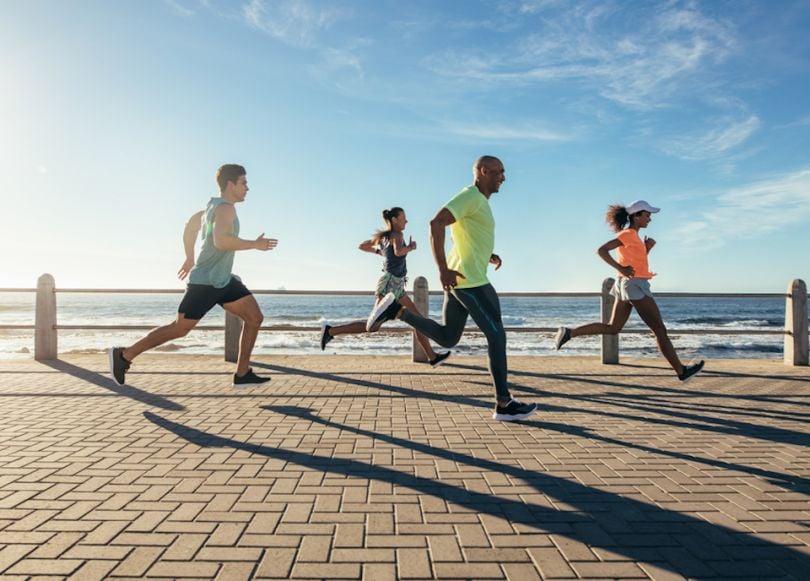 What they do: ASICS Digital powers the digital offerings of the popular running shoe company in its name. The tech arm of ASICS maintains the company's web store, its marketing efforts, the ASICS Studio app and more online functionality.
The tech team: Lead Software Engineer Kreena Mehta said that since engineers are often working on projects being deployed across the world — juggling code work, brainstorming ideas and working with stakeholders — the team values communication and improvisation. To get deployments across the finish line, the team relies on tech tools like Salesforce Service Cloud, Java, Kotlin, Python, Swift and SQL. But among all the hard work, the team still has fun.  
"Everyone on the team is supportive of each other. We communicate well and work collaboratively to get things done," Salesforce Service Cloud Developer Sri Lakshmi Kolla said. "We try to have fun every day by doing things like giving funny names to our sprints and sharing GIFs during our scrum retros."
A look back: In January, ASICS Digital took a retrospective look at its site performance using Google Lighthouse reports and found a few areas of improvement. So the team underwent a site performance initiative aimed at making its e-commerce experience faster and more enjoyable for customers. 
Senior Front-end Engineer Ethan Gould wrote that the first issue the team addressed was tweaking bloated stylesheets. Part of that goal also involved streamlining how the six different call-to-action buttons on ASICS's website are written. The second challenge was updating the site's custom jQuery UI library for button interactions and visual effects. Part three involved speeding up the site's critical rendering path for users. In the final and possibly most impactful portion, Gould said the team implemented lazy load images to prevent users from downloading images they weren't actually viewing.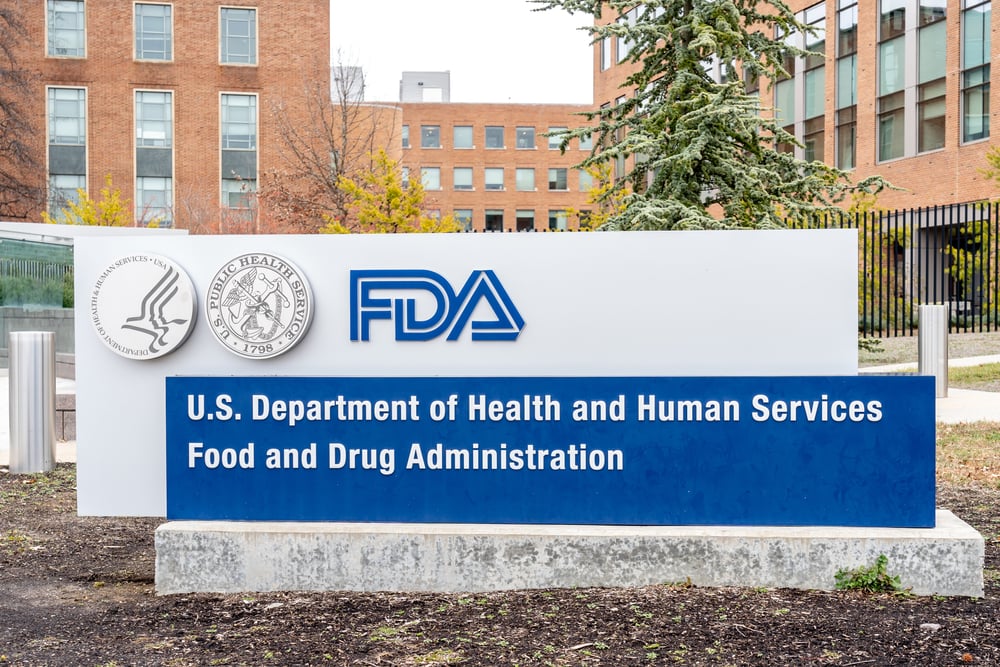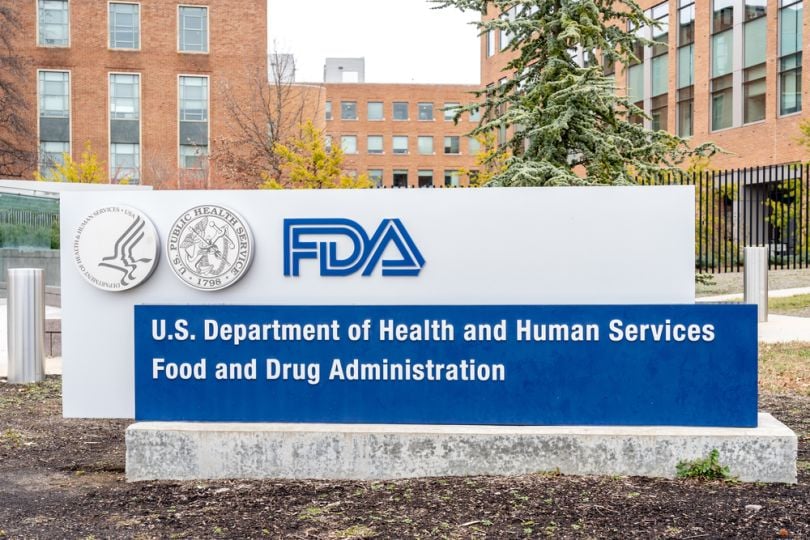 What they do: Cambridge Semantics specializes in using graph technology to help companies in healthcare, manufacturing, finance and other industries manage their data and make informed decisions from it. 
Anzo and the FDA: In September, the Food and Drug Administration's Center for Drug Evaluation and Research (CDER) started an initiative to optimize its enterprise data architecture and regulatory review, and tapped Cambridge Semantics for assistance. The new platform, known as the Intelligent Data Lake, will integrate analytics and insights around new drug applications, generic formulations, risk evaluations and other areas. The FDA's platform will use Cambridge Semantics' Anzo offering, a discovery and integration platform that builds intuitive datasets from various sources of enterprise data. 
"Cambridge Semantics' Anzo enhances the data lake with the critical capability to rapidly blend and analyze data in support of multiple, diverse use cases," a senior program leader at the FDA said in a press release.
European expansion: Cambridge Semantics announced plans in June to expand its European presence by growing its operations team there. 
"Cambridge Semantics has experienced a dramatic increase in our European customer base over the past year, and it became clear that establishing a formal presence in Europe will enable us to get closer to our clients and partners," Ben Szekely, senior vice president of field operations, said in a press release.
It's still unclear where in Europe the company plans to increase its operations. But Robert Thomson, VP of field operations for Europe, the Middle East and Africa, who has experience scaling European client-facing teams, will be leading that campaign.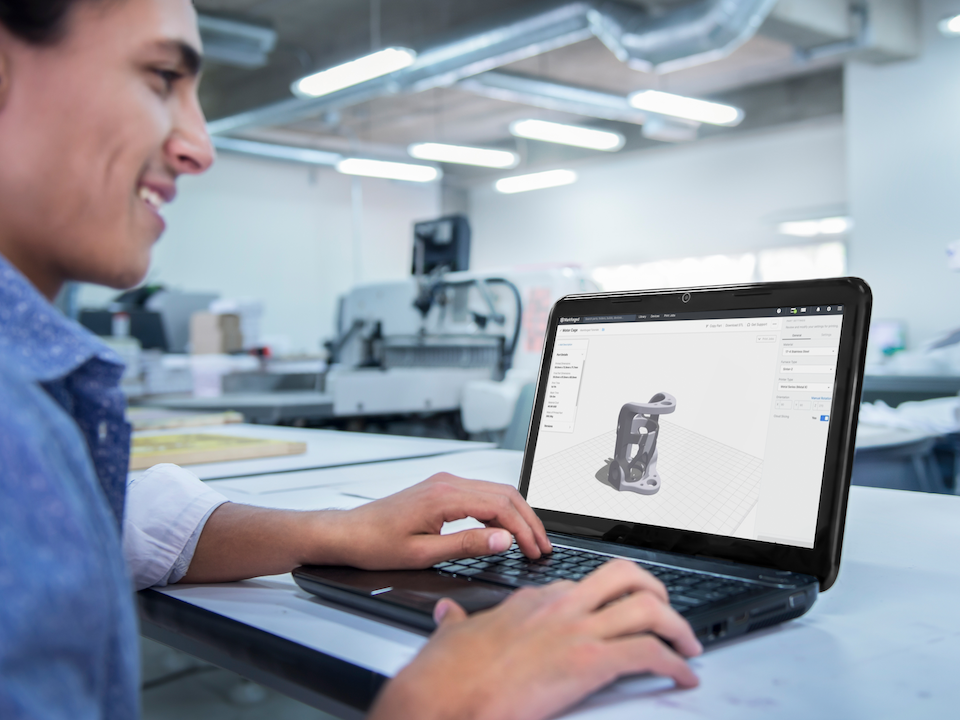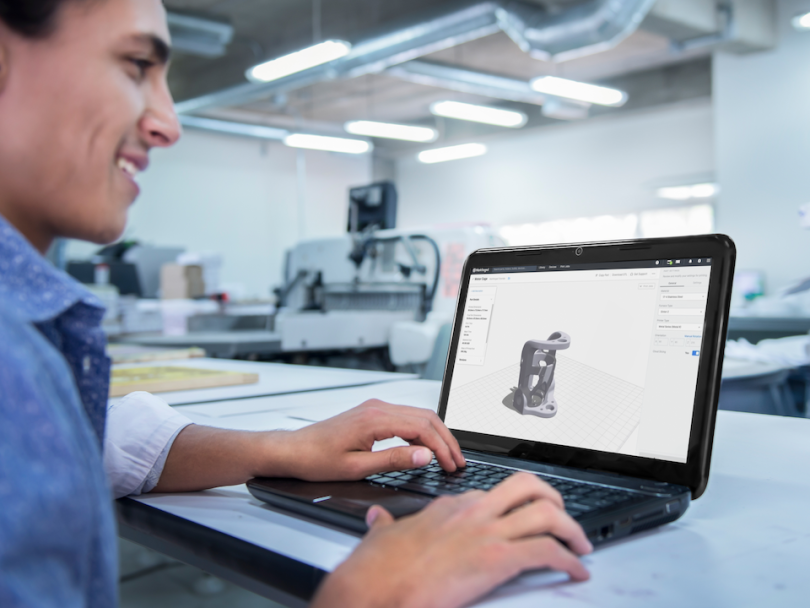 What they do: Markforged designs, develops and manufactures a wide range of industrial 3D printers, materials and enterprise software solutions.
How to build a printer: Engineers at Markforged use a variety of tech tools to build the printers and software they provide, like PostgreSQL, JavaScript, Redis, Python and C++. However, checking for code cleanliness doesn't happen only when work is ready to deploy. Developer Bruce Jones said code is reviewed at every stage of development and it helps lead the team to better outcomes. 
"A development task typically has three stages: architect, implement and polish," Jones said. "A reviewer's insights are valuable at every stage. I have often submitted code for review, naively seeking feedback on the polish type, only for a reviewer to suggest sweeping architectural changes that force me back to the drawing board." 
"We have hundreds of in-house printers," Senior Software Engineer YQ Lu said. "That means if our software is acting slow or underperforming, we notice it first. We're our biggest users."
A culture of curiosity and ambition: Employees can build their own 3D-printed projects and team members love showing off their latest creations each week. Software Engineer Corinne Drysdale said working on their own projects helps keep the team excited about the product and employees are passionate about their work. Each engineer brings a different perspective to the team, but a culture of self-motivation and fun empowers employees to work together.
"Our team consists of people with a diverse set of experiences, particularly in other STEM fields," Drysdale said. "Those backgrounds can be especially useful in the development of software to optimize our 3D prints. But despite our different strengths and skills, we all share the same strong drive to finish projects."