On Wednesday, Boston-based ChaosSearch announced it closed on a $40 million Series B funding, which it will use to further innovate its data analytics platform. The round was co-led by Stripes and Moore Strategic Ventures.
These days, companies around the world are generating billions of data points daily, and need to harness that data in order to move the business forward. However, getting all of this data together in one place is often difficult, and usually winds up being broken up into multiple different clusters.
"All companies are trying their hardest to use data, to make decisions. But it's really hard. It ends up being very costly, and ends up being really complex," ChaosSearch's CEO Ed Walsh told Built In. "We enable clients to know better. How do we let them get access to that data in a cost effective manner?"
ChaosSearch has figured out a way to index all the data these companies store in the cloud, making it fully searchable and easy to derive insights from. In a nutshell, the platform turns companies' cloud environments into an analytic data repository, while, at the same time, not changing the interface or tools that are already in place. As Walsh puts it: ChaosSearch is both revolutionary and evolutionary, providing a scalable solution without forcing anyone to change their existing tools.
"It's a little geeky," Walsh admitted. "But, in the end, we help people know better by giving them a way to use their data in an organized fashion, and allow their users to use the tools they're used to."
This model saves clients up to 80 percent of what they would otherwise spend to do this, according to Walsh, and allows them to process a much larger swath of data. All a user has to do is put the data into their cloud environment, then ChaosSearch takes care of the heavy lifting after that.
ChaosSearch works with major brands like HubSpot, Klarna and Blackboard, and claims to have seen triple-digit sales growth in 2020 alone. Walsh attributes this success to the company's product-market fit.
"Clients are desperate for this and their current tools are not allowing them to do it," Walsh said. "What I'm most excited about is our ability to scale and meet this large, large demand in the industry. It puts us in a really fun position. ... The company built this product five years before it came to market — really hard, patented technology. But you can see it in the numbers, it's just hitting the market perfectly."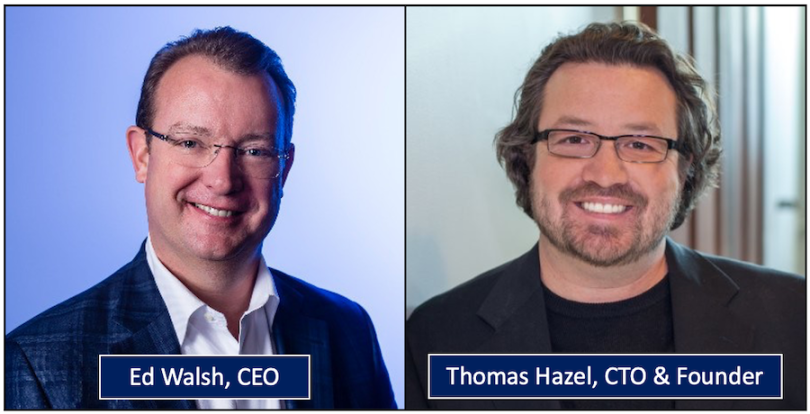 Walsh, an MIT grad, was recently appointed ChaosSearch's CEO, in August. Before that he was IBM's storage general manager and led several startups out in California and on the East Coast. He says he decided to return to Boston and join ChaosSearch's team when he met the company's founder, Tom Hazel, and heard about what he had created.
"Everyone's challenged with using data. I think we're the last mile and we don't see anyone else doing it. It's a great opportunity for us, for employees. I think we can make a good thing in Boston," Walsh said. "I'm so excited to have a local Boston company with such great potential."
Looking ahead, this fresh $40 million will help ChaosSearch expand its reach globally. Walsh also says the company is hoping to hire about 100 new employees in the next year, with several open tech positions available now.